Video: How To Exercise in The Playground With The Kids
Multitasking mum Courtney Trotter from our
Heathy Mummy community
shares her impressive playground workout with us. Proving it is possible to exercise and keep four kids (under the age of 6) happy, at the same time.
Impressive? We think so!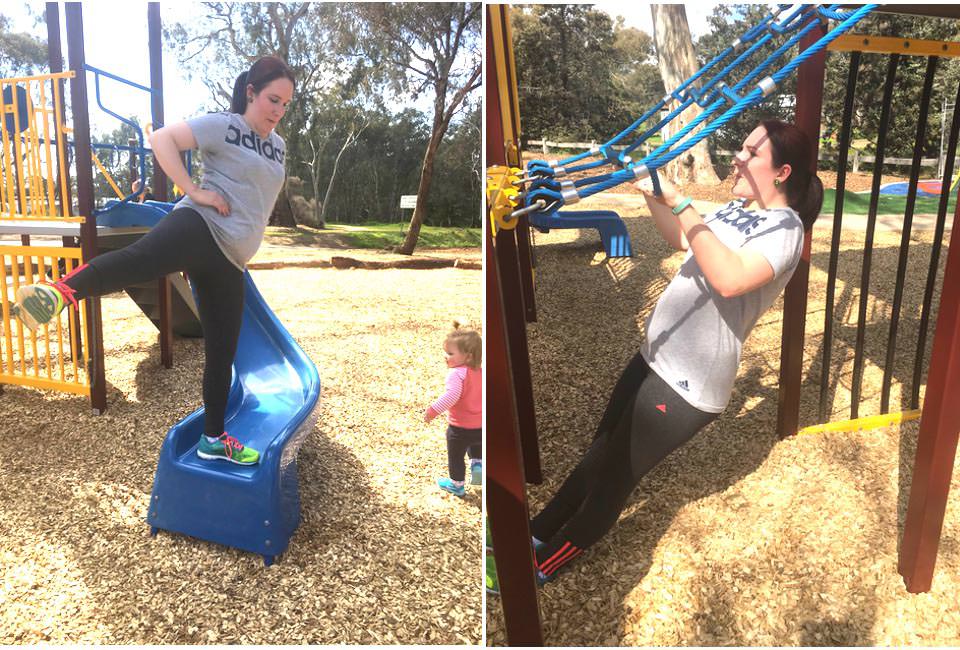 Courtney is fast becoming a much stronger, slimmer and happier version of herself. She has lost 13kg to date following the Healthy Mummy 28 day weight loss challenge, and that's just the beginning! Her inspiring playground workouts make her whole family happy.
She proves you don't have to join a gym to get fit. Grab your kids, head outdoors and have fun!
Here is Courtney's story:
"I joined Healthy Mummy community in May 2015 while I was still pregnant with my last child. My children are currently 6, 4, 1 and 5 months old.  I was fed up with being overweight and was very unhappy with how I looked.
Having tried every fad diet out there, I had not been able to shift the weight I had gained with baby number two, back in 2011. Since joining the 28 day weight loss Challenges I've lost 13kgs! But I am not stopping there.
My trainer recommended that in order for me to lose more weight, I needed to increase my workouts. In addition to the mum and bub and TABATA classes that I now do each week I have started taking full advantage of my local park.
The park is perfect as it has a big hill and lots of playground equipment for my children to play on. I can keep an eye on them and work out at the same time.
Being outdoors makes me feel alive!

My workouts are now a family affair."
With her mum as her workout buddy and her children in tow, Courtney has turned her workouts into a fun outing for the whole family to enjoy.
"Each week Mum and I do something a little different to keep it interesting. We incorporate many of the exercises we have practiced in our TABATA classes."
Courtney's playground workout:
Run up and down the hill in a figure of eight x 10 times
10 different circuit style exercises on the playground equipment using the slide, park benches and ropes x 3 times. These vary but often include (side lifts, tricep dips, push ups, pull ups, squats, jump squats, burpies, lunges etc)
Run up and down hill in a figure of eight x 16 times
Stretch and play with the kids
If you'd like to join Courtney and give the park workout a go, then check out our video with some awesome ideas for you to get started.
If you would like more details on how you can make fitness fun and get results, check out the
Healthy Mummy Fitness Group
 . You will find plenty of fitness tips and lots of instructional videos like this
Quick Park Swing Workout.