Ten Ways To Keep Cool When You Are Hot And Pregnant
My son was a February baby (and we live in Far North Queensland) which meant that for pretty much all of January I was unbearably hot. And unbearably vocal about it too. But from this sun-soaked sweat-stained situation, I learned a thing or two about cooling off while heavily pregnant.
Here are 10 ways to keep your cool even when you're overwhelmingly hot (and huge).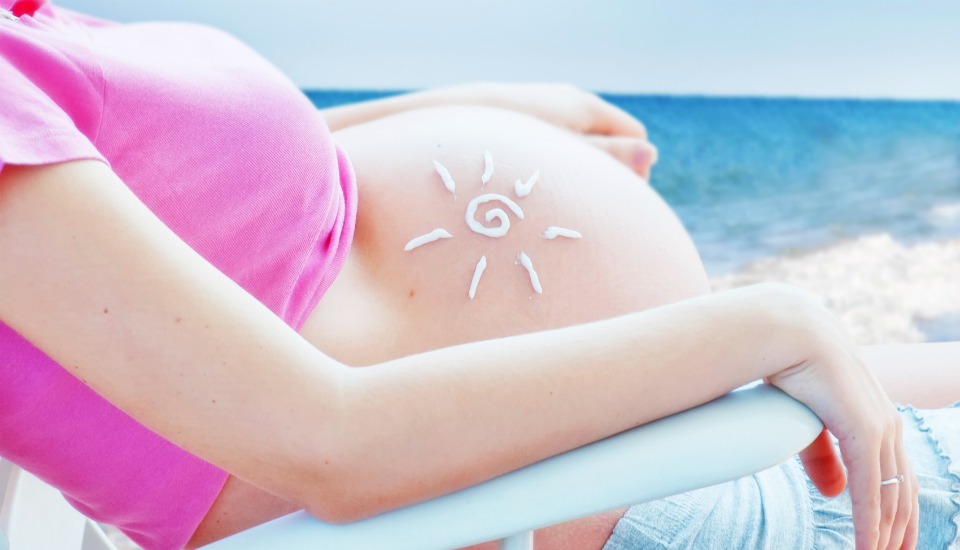 Summer Pregnancy Tips and Tricks
Summer pregnancies come with plenty of complications – excess sweating and swelling, dehydration and general depression can all result from being too hot and uncomfortable. So to keep both your energy levels and your morale up, here's what you need to do:
1. Assume the pregnancy position.
Feet up. Air conditioning on (or fan blowing directly on you). Netflix on. Clothing optional.
Being this hot can get you down but just remember the best thing for you to do is to protect the baby. And the baby really wants you to be cool, comfortable and watching Orange Is The New Black.
2. Fill up a kiddy pool with water and live in it.
If you don't have a swimming pool at home, then head to Bunnings and pick up one of those clam shell kiddy pools. It's a great investment for water play when bub is a bit older and for now, it can be your own personal watering hole.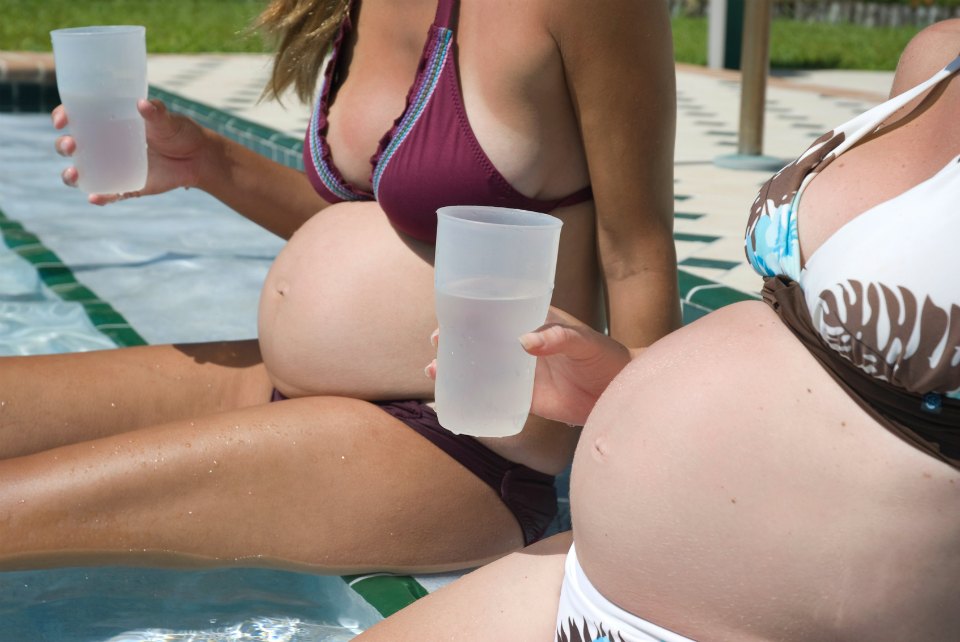 If you have a public swimming pool close by, head there to cool off. Gently swimming or waddling around in water is a great way to get in some exercise without overheating.
3. Seek air conditioning.
If you don't have it, head to a place that does, such as the library. Bring a magazine and park on one of the couches for an hour or so in the heat of the day. If you happen to fall asleep….then so be it. You wouldn't be the first overheated pregnant lady to fall asleep in a public area (And, yes, I can write this with confidence).
4. Make your own mist.
Fill bowls with ice and place them in front of a fan. This creates a refreshing mist that can help cool you down.
5. Ditch salty foods.
They can retain water making the swelling even more unbearable.
6. Wear a bandana soaked with water around your head.
I'm not pregnant and still do this every summer. It cools your head down and makes you look like you've been exercising, even when you've really been napping on the couch.
7. Sip mocktails (because cocktails are out of the equation).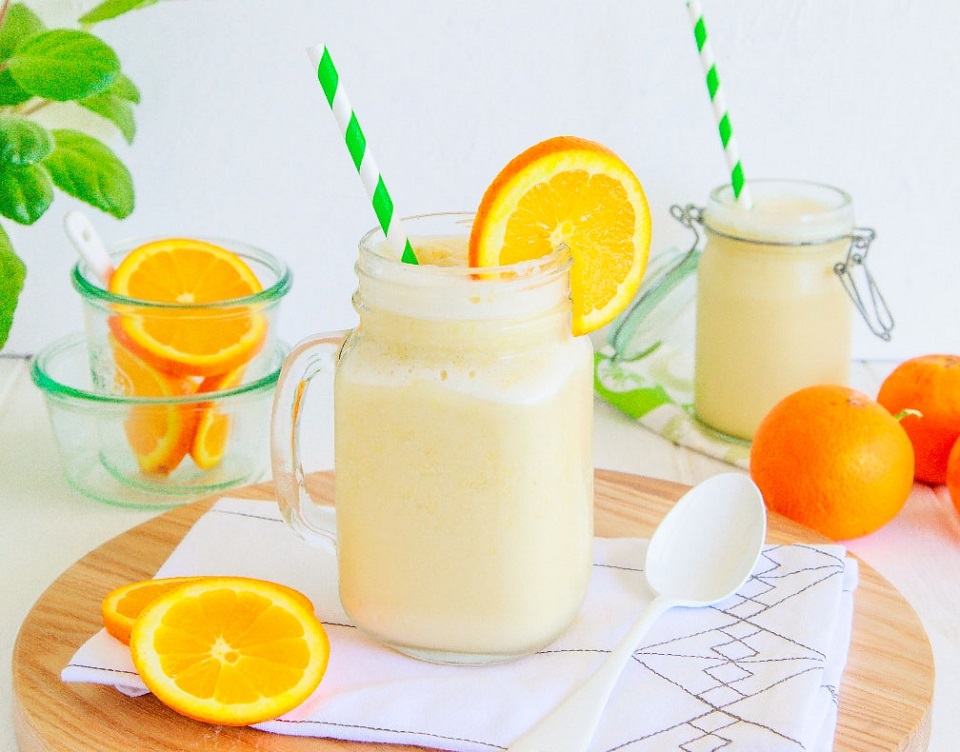 Nothing cools you down on a really hot afternoon quite like a frosty beer. Except you're pregnant. So try one of the many Healthy Mummy smoothies (like the Tropical Smoothie above) which are refreshing and revitalising, perfect for a hot day.
8. Carry a spray bottle and an actual bottle of water with you at all times.
Drink and spray, drink and spray, drink and spray, all day long.
9. Dry off often.
Heat rash can occur if you are constantly wet and sticky. Make sure you towel dry all areas of your body after having a shower and wear light fabrics that do not cling.
10. And, finally, try to stay out of the direct heat during the day.
If you can, run errands early in the morning or later in the afternoon. I was able to train my body to rest between 12pm and 3pm during that final month of pregnancy and then have a burst of energy around 6pm when the sun went down.
Sure, it's a little off your regular routine but it's almost better this way – once bub arrives, routine goes out the door anyway. Might as well get used to it now…
Did you know that the Healthy Mummy has a specially formulated pregnancy smoothie to help support a healthy pregnancy?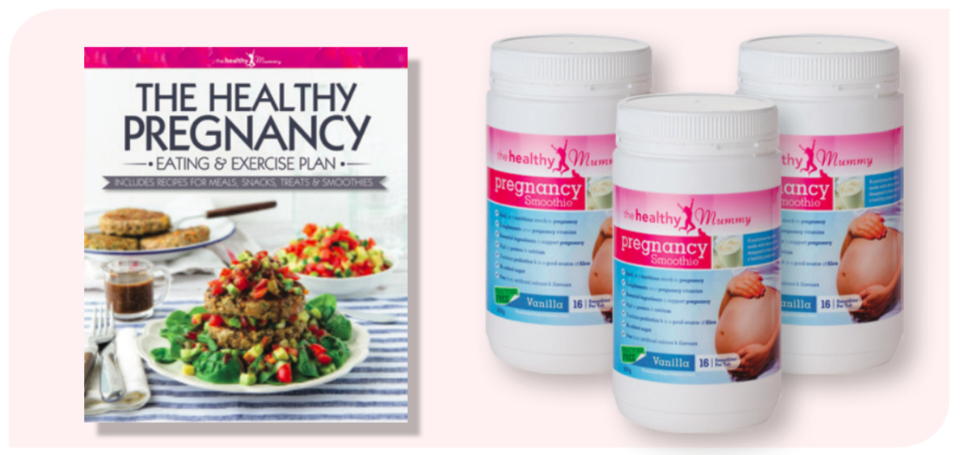 Pregnant women need additional calories and nutrients in pregnancy and our Pregnancy Smoothie and Eating & Exercise Book have been specially formulated to help women reach these additional calorie and nutrient needs.
The Healthy Mummy Pregnancy Smoothie is designed to complement, not replace, your prenatal vitamin intake. Our nutritionists ensured that the vitamins and minerals in the smoothie are at a low level so there is no risk of doubling up on any pregnancy vitamins.
It is ideal as a high-protein, high-calcium snack in pregnancy. You can download the Pregnancy Smoothie Label here.