ATTENTIONAL ALL PARENTS: How to know when to keep your kids away from school
The morning comes, you're little one is looking a bit under the weather and complaining of a tickle in their throat.
Do you send them to school or call in sick yourself and care for them at home? It's the big debate all parents um are arr over so Ask Your Pharmacist made a HELPFUL must-read checklist!
This checklist (checked by a professional pharmacist, so no guilt included) is all you need to hep you determine whether your child is actually too sick for school or they're trying to pull the wool over your eyes!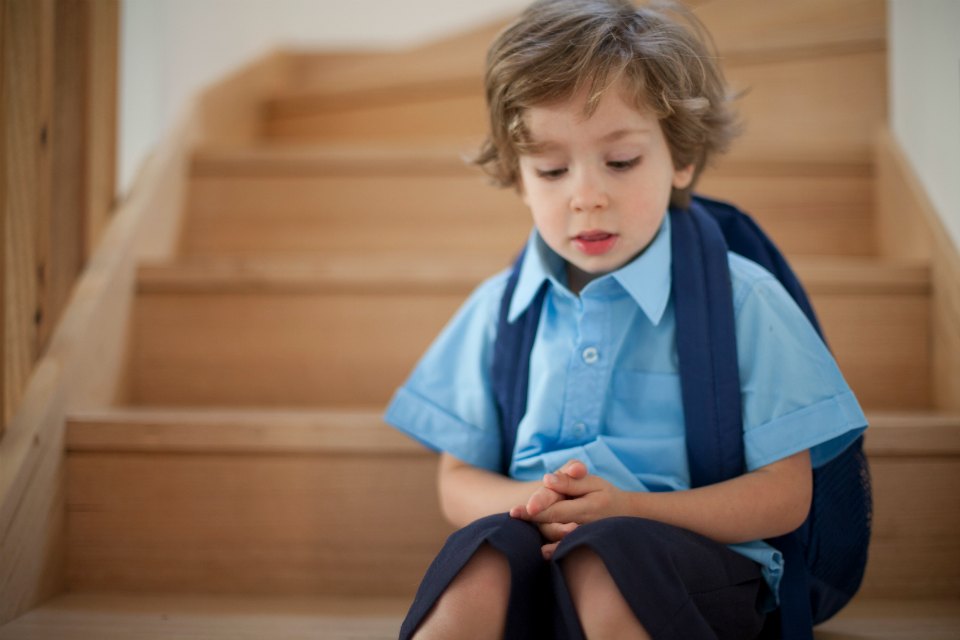 A checklist to know when to keep your kids home from school
The checklist goes into detail about each symptom that your child might be presenting and the best way to deal with it.'
It is set in to 3 categories, go to school, could be catchy (some restrictions from school), don't go to school, this way there is no confusion for parents and they can make an effortless decision.
Go to school
Sore throat: if they aren't showing any other symptoms they're all good to go to school, if concerned see your pharmacist for sore throat relief.
Earache: Evaluate along with other symptoms, and if there aren't they can attend school. Common conditions of the ear include infection, inflammation and wax build up.
Runny nose: A nasal relief product can be a relief and your child can go to school. Keep an eye on them though, as it is flu season!
Hay fever: Bless you! Other than being a little uncomfortable your child should be able to go to school okay.
Could be catchy (some restrictions from school)
Cough: depending on the severity of the cough, you can either take your child to a doctor to rule anything more serious out, or take them to see a pharmacist to identify the cough.
Stomach ache: a hard one to judge, this could be a number of things including worry, constipation and more. Judge this by other symptoms like if there is diarrhoea or vomiting, if not your child may be well enough for school.
Itchy scalp: A quick trip to the pharmacy to purchase some headline shampoo is needed here! Once this is done your child can go to school.
Don't go to school
Fever: with a temperature of 38.5°or more is considered a fever. Fluids and staying at home resting until temperature is down is what's needed here.
Diarrhoea: If your child has two or more bowel movements that are loose or water-like then avoid school. School should not be attended until the last trip to the toilet is clear of Diarrhoea for 24 hours.
Vomiting: If your child has vomited more than twice in the last 24 hours then school is a child free zone.
Rash: This may signal a contagious infection and the classroom would not appreciate this! Determine what the rash is with your doctor.
Red eyes: This could be conjunctivitis which is highly contagious! Check to see if the eye is red and watery, or sticky? Keep your child home until a professional can diagnose.
If you need some more guidance to determine your child's symptoms, ask yourself these 3 questions:
Is my child well enough to comfortably take part in the day's activities?
Will my child pass on their illness to other children or staff?
Will my child's teacher be able to care for my child without it impacting on their ability to care for other children?
On the topic, check out these 5 was to boost your Childs immune system this winter!
Give your kids a boost of goodness with our Kids Smoothies
Our Healthy Kids Smoothies contain probiotics and are a healthier version of a chocolate or banana milk! They also contain no added sugar and are fructose free!