How To Manage Sugar Cravings Naturally
If you are trying to lose baby weight, you've probably heard us talking about why we recommend you reduce your sugar intake.
But even if you've cut out the sweet stuff, your body can still go through cravings for sweet things, especially at certain times of the day (hello 3pm slump and after dinner sweet tooth); as well as at certain times of the month (when you might turn into a chocolate monster and end up eating a fistful of cooking chocolate).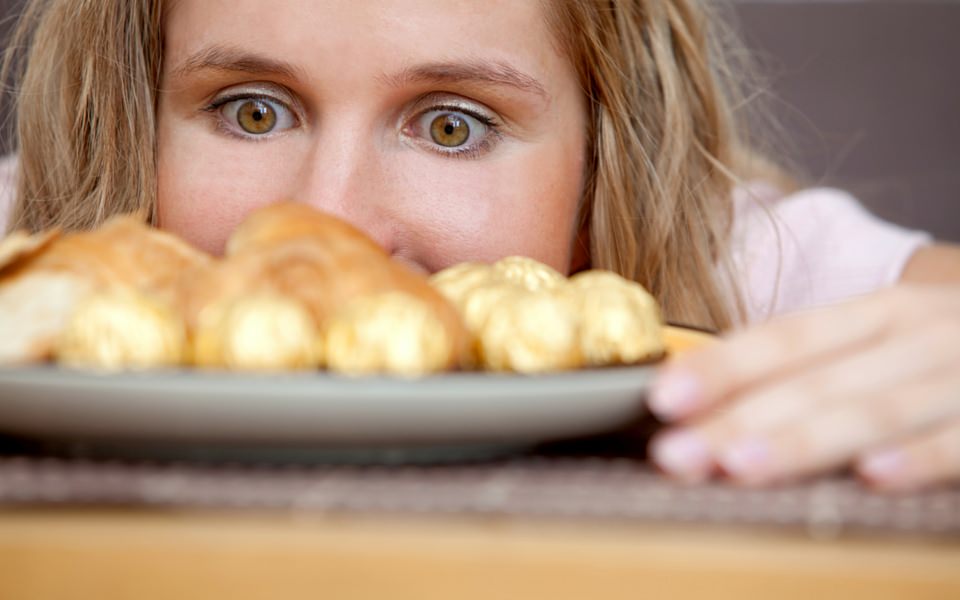 These cravings can be hard to shake, but it's comforting to know that a) you're not alone and b) there are other ways you can satisfy them without undoing all your hard work.
1. Add proteins and good fats to your meals
A great way to give you energy (without the sugar crash) is to ensure you are adding proteins and good fats to your meals and snacks. These will help keep you fuller for longer, and will help to reduce the sugar cravings in time.
You could have:
An egg on toast with some avocado for breakfast or lunch
A handful of almonds with an apple for morning tea
Add a dollop of yoghurt to some berries for dessert
Add some hummus to your sandwich
Proteins and fats work very differently in your body to sugar. Once you have had enough, your brain tells your body to stop. Compare this to sugar where you seem to just want more and more, as your brain doesn't seem to have an 'off' switch for sugar.
That why it's easy to eat a whole large bag of M&Ms but you could never eat the same amount of, say, almonds or avocado.
2. Make your own healthy sweet treats
It's a great idea to fill up on fresh fruits and vegetables throughout the day, these contain naturally occurring sugars which are perfectly healthy.
As well as this you can try your hand at some sweet recipes that you can enjoy as treats (it's not an excuse to go mad).
Healthy Mummy Thick Shake
Make a super thick Healthy Mummy Smoothie and eat with a spoon – use ½ the amount of milk you would normally use; or add extra ice, frozen banana or homemade frozen natural yoghurt.
Note – our Healthy Mummy Smoothies are fructose free and are 96% sugar free making them a great option for when you are reducing sugar in your diet. We don't use artificial sweetener either, we use a natural sweetener in our smoothies called thaumatin.
Banana Ice Cream 

Slice two or more ripe bananas into chunks and freeze overnight on a tray lined with baking paper. Then pop them in a blender (you can add a dollop of natural peanut butter if you like) and blend until smooth and creamy (we decorated ours with chopped cashew nuts).
4 Ingredient Chocolate Mousse
Blend together one ripe avocado, half a banana, a tsp honey and a tbsp cacao powder until super smooth. Place into a glass and chill for 15 minutes before serving.  
3. Change the routine
If you always get cravings at certain times, try changing the routine around it. For instance if you get a 3pm slump where you would normally reach for a cake or biscuit, try planning and preparing a healthy afternoon tea to enjoy at 2.30pm. It might be some yoghurt and strawberries; or some nut butter on sliced apple; or some lightly salted popcorn.
If you get the urge to eat ice cream every night around 8.30pm, try setting up a new routine to combat it just before it strikes. Make sure you have a good dinner first, with plenty of veggies and good fats to fill you right up.
You could make yourself a cup of herbal tea around 8pm (this could be a 'sweet' flavoured tea such as vanilla, cinnamon or rose as these have no sugar); take a bath; call a friend for a catch up; or even go for a ten minute walk.