What this husband and wife team are doing together to LOSE big numbers
While the Healthy Mummy's 28 Day Weight Loss Challenge was designed and created for mums, that doesn't mean the guys can't get in on some of the action too.
Check out how this husband and wife team are losing big numbers…together!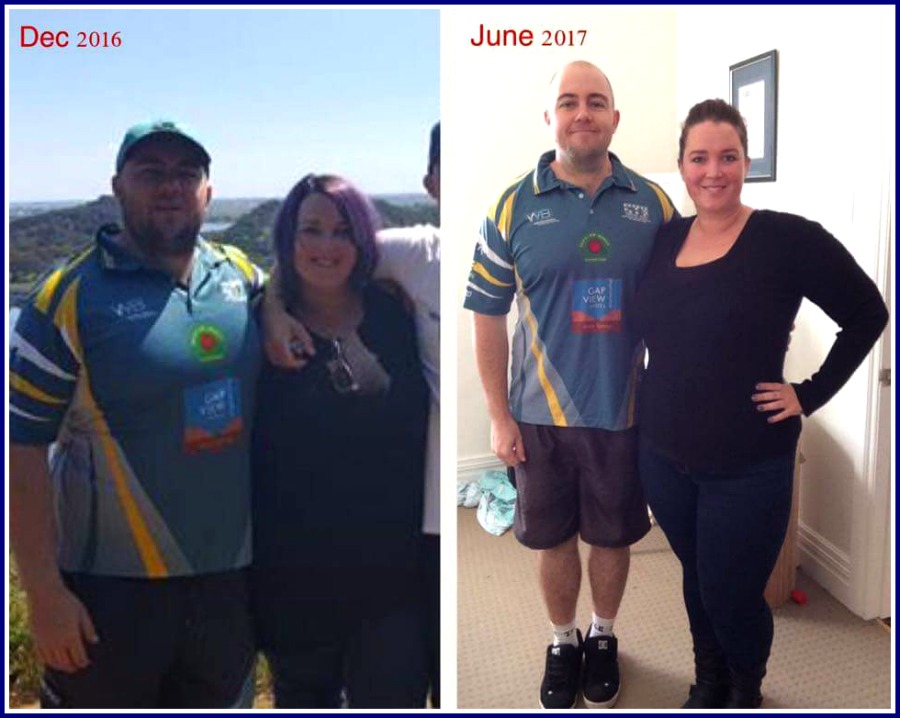 Husband and wife team losing big numbers together
In June 2013, Jade married her loving husband. The couple had been together for three years and were already incredibly comfortable with one another. Marriage made them even more so.
Jade loves cooking and feeding her hubby. The pair also enjoyed eating, snaking and drinking with friends together.
However, come December 2016, Jade said she got the shock of her life.
"In December 2016, I stepped on the scales and they tipped a whopping 129kgs*.
"I knew I was obese and I had to change."
The following month Jade joined her local Healthy Mummy Facebook group, signed up for her first 28 Day Weight Loss Challenge and ordered 3 tubs of Healthy Mummy Smoothie Mix.
"I was determined to lose weight and be healthy for myself but also for my family," reveals Jade.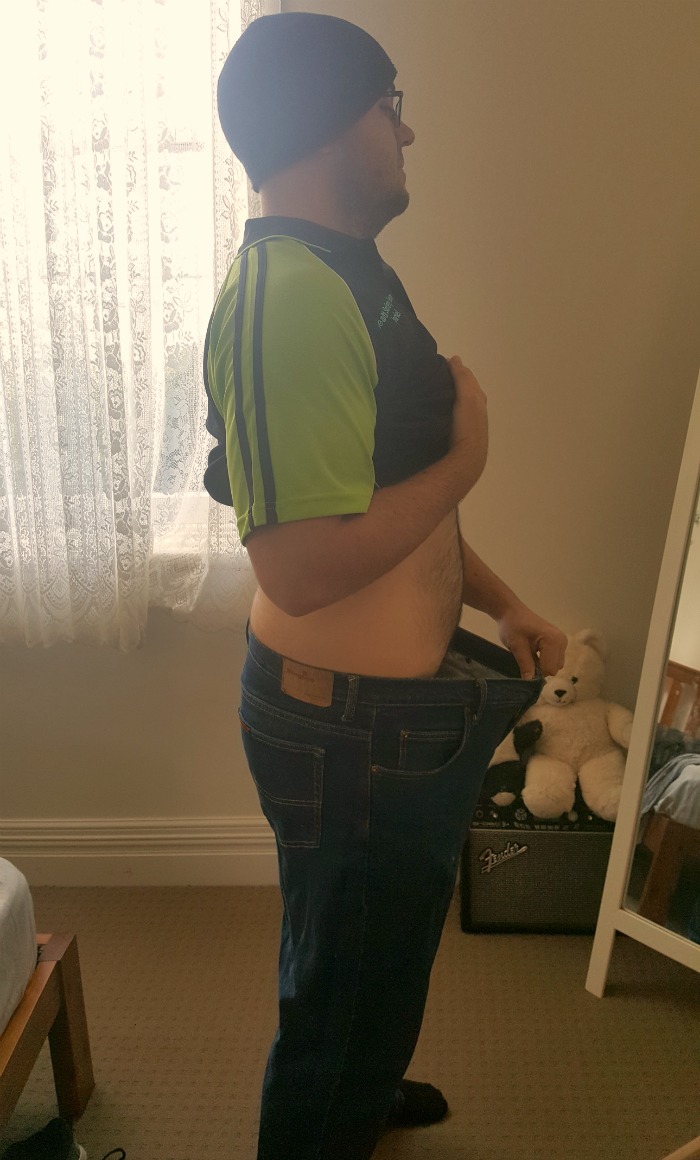 Image Source: Supplied (Jade's Husband)
Getting the hubby on board
"Once my husband realized the Healthy Mummy recipes were delicious he jumped on board to support me but also because he wanted to be healthy and gain his fitness back," says Jade.
Jade's husband had also put on weight since getting married. At his biggest, he was tipping the scales at 115 kilograms.
Jade admits, "We started excising together (and separately too) we bought a treadmill so we had the convenience of working out at home as we had a young baby."
"I started doing some of the Healthy Mummy Challenge exercises along with some light weight training.
"In 5 months I lost 22kgs* on the 28 Day Weight Loss Challenge, having 1 smoothie for my lunch everyday and exercising 5 times a week.
"My husband lost 18kgs* too just from eating the Healthy Mummy meals and snacks I was cooking and exercising 3-4 times a week."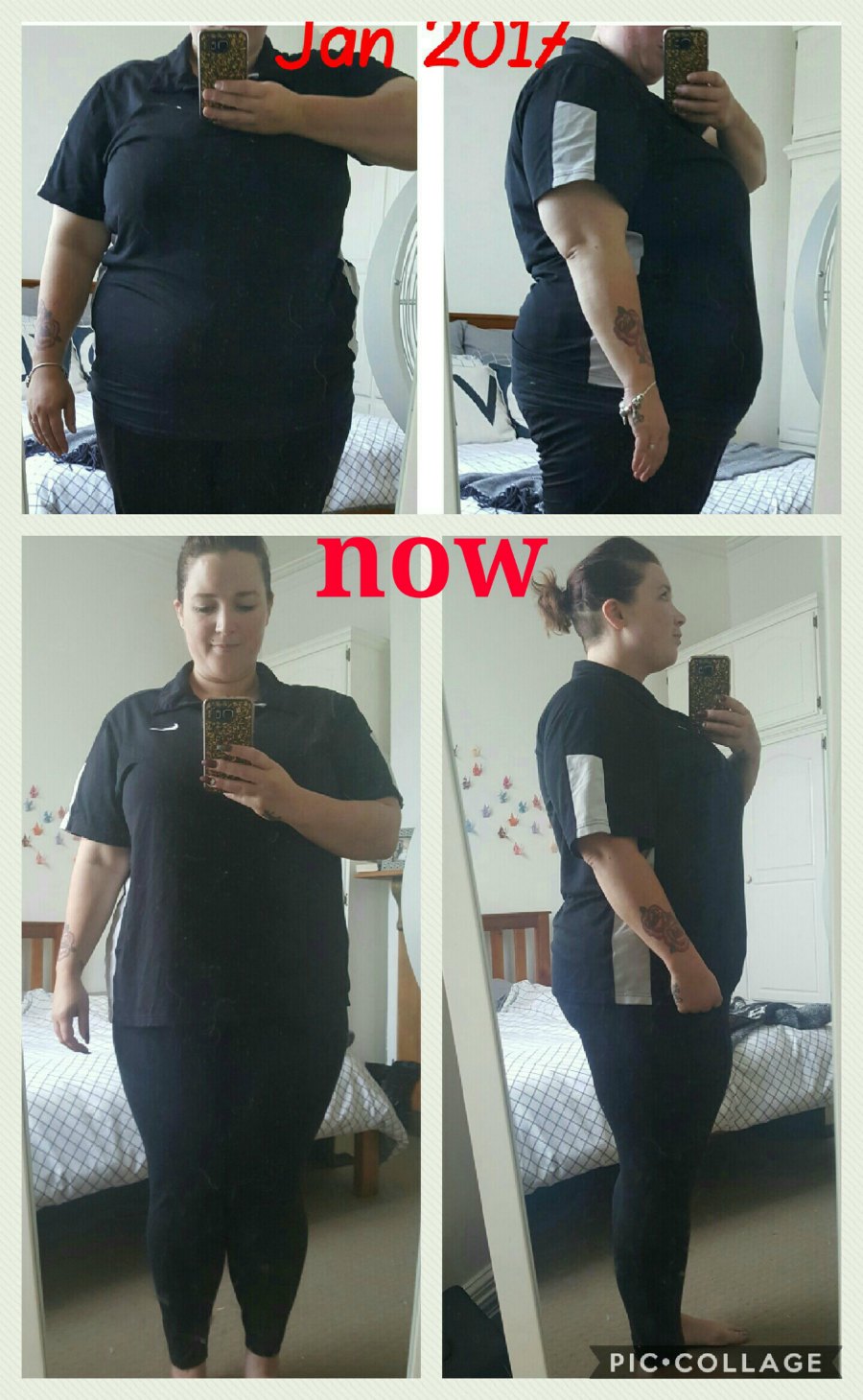 Image Source: Supplied by Jade
Though the husband and wife duo haven't hit their goal weight yet, they are feeling better than ever. "We have agreed this is a much better lifestyle and are proud of our achievements and that [we] are being better role models for our kids."
Get Body Confident With The 28 Day Weight Loss Challenge
Regain your body confidence with The Healthy Mummy's 28 Day Weight Loss Challenge.
Our Challenge is designed by mums FOR MUMS – to help them reach their goal weight and tackle their health and fitness.
The Challenge is home to customisable meal plans, 24/7 social support and realistic exercises mums can do AT HOME.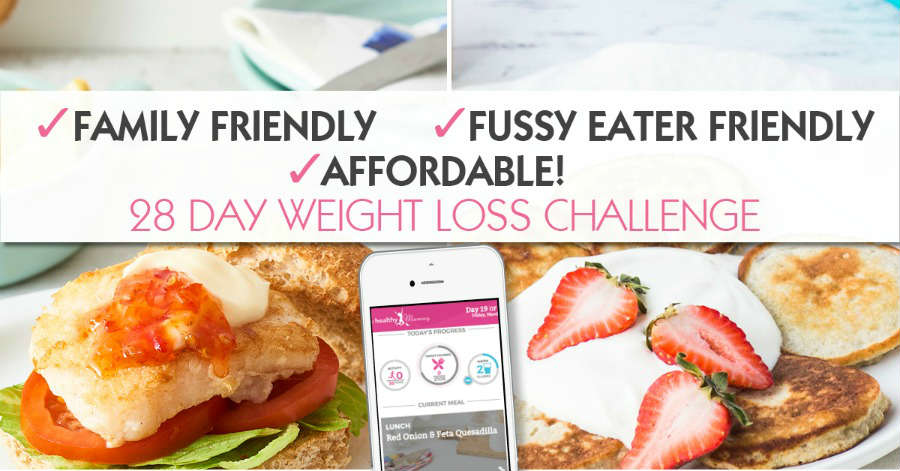 To find out more on the 28 Day Weight Loss Challenge click here.
*Images and references to kilograms lost are as supplied by the individual in the story. The Healthy Mummy assumes information and photographs supplied to be true in nature and is not responsible for any false misrepresentations or claims relating to their programs or products.