We know that being active during pregnancy is great for both Mum and Bub; it helps prepare both mother and baby for labour, improves postpartum recovery, promotes a healthy weight and a healthy baby, reduces stress, assists to relieve constipation, improves sleep and fights fatigue, just to name a few.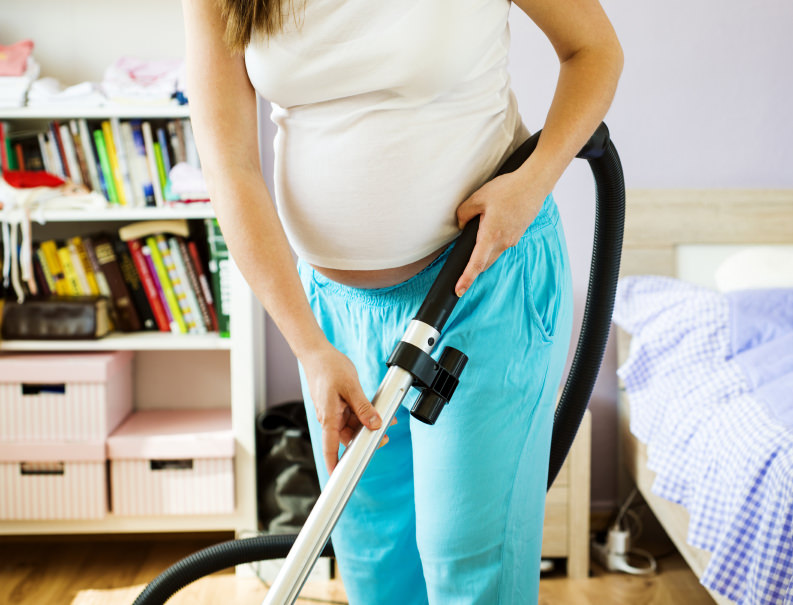 When we think about being active, we often think of hitting the gym or making time specifically to work-out, but there are many other things that you can do each day to keep active and contribute towards the recommended 150 minutes of moderate intensity physical activity each week during pregnancy.
Incidental activity includes any activity that is part of your daily life, like walking around the shops, vacuuming, gardening, kneading dough by hand instead of in the food processor or bread maker, and of course running around after young children.
Incidental activity is great, as not only does it offer the same benefits as a low/moderate intensity exercise program, but as it is part and parcel of your usual daily routine it is easy to fit into your life. Of course as with any other exercise during pregnancy precautions must be taken.
Remember to enjoy a Healthy Mummy Pregnancy Smoothie in between your incidental exercise activities as it's a great snack for pregnancy to rehydrate you and give you the nutrients you and your baby need.
Activity to Avoid During Pregnancy
Any activity which carries a risk of falling should be avoided during pregnancy. As your baby belly grows, your centre of gravity shifts which makes it easier for you to lose your balance. Further to this, the hormone Relaxin is at work loosening your ligaments in preparation for the impending birth, and this too can increase your risk of falling – so no climbing ladders, balancing on chairs, and it's probably time to put the high heels away.
Sharp jerky movements, like chopping wood, are also not great during pregnancy. Again due to the effect of Relaxin on your ligaments performing sharp, jerky movements increases the risk of injury.
Carrying other children is a difficult one. By picking up a toddler there is again a risk of being put off balance and falling. Picking a toddler up quickly, such that you move from bent over to upright quickly, can cause light headedness which again increases your risk of falling. Carrying a child also places extra pressure on your back and could lead to injury. If picking up a toddler or other reasonably heavy item is absolutely unavoidable, be sure to bend with your knees, keep your back straight, stand up slowly, be aware of your body and anything that does not feel right, don't overdo it, rest regularly.
Take Caution
Just the same as any other activity caution needs to be taken during pregnancy to prevent overheating and dehydration. When engaging in incidental activity, such as gardening or spending time outdoors, be sure to wear clothing appropriate to the temperature. In warm weather be sure to wear loose fitting clothes that assist your body to stay cool, including a hat, stay in the shade and avoid the hottest part of the day. Take plenty of breaks to hydrate and rest.
Although incidental activity may not be formalised it is still possible for your heart rate to creep up to levels that aren't ideal during pregnancy. Aim to keep your heart rate below 75% of your pre-pregnancy sub-max heart rate, or far more simply, so that you are able to talk without too much huff and puff.
Opportunities for Incidental Activity During Pregnancy
With all of these precautions in mind, get out there and enjoy some incidental activity. Try parking further away and get in a few extra minutes walking, head to the park and push the kids on the swing for a bit of upper body conditioning, turn on your favourite tunes when vacuuming to up the intensity and enjoyment of cleaning, take the stairs if you're up to it, get up to change the channel on the TV rather than using the remote, put away the electric mixer and get busy with a hand whisk.
Nikki Boswell, Women's & Children's Fitness Expert
Click here to visit our pregnancy products shop.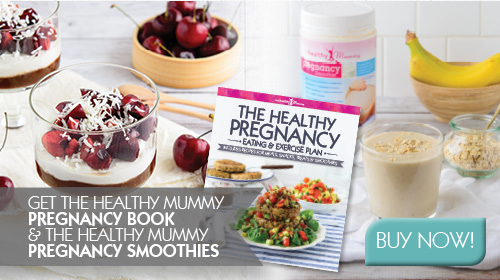 Disclaimer: Always speak to your doctor before changing your diet,taking any supplements or undertaking any exercise program in pregnancy. The information on this site is for reference only and is not medical advice and should not be treated as such, and is not intended in any way as a substitute for professional medical advice..
Our plans promote a health weight gain in pregnancy to benefit the mother & baby and you can read more on this here 
The owners of The Healthy Mummy do not make any representations or warranties, express or implied and shall have no liability or responsibility to any person or entity with respect to any loss or damage caused or alleged to be caused directly or indirectly by the information contained herein and nothing in this disclaimer will limit or exclude any liability for death or personal injury resulting from negligence, limit or exclude any liability for fraud or fraudulent misrepresentation, limit any liabilities in any way that is not permitted under applicable law or exclude any liabilities that may not be excluded under applicable law.