Incredible images: mum delivers own baby during c-section birth
If there was ever an image that proves all births are amazing, it's this one. Gold Coast mum Sarah Toyer says lifting her baby out of her own body was the most incredible thing she's ever done, and has shared her story with The Healthy Mummy.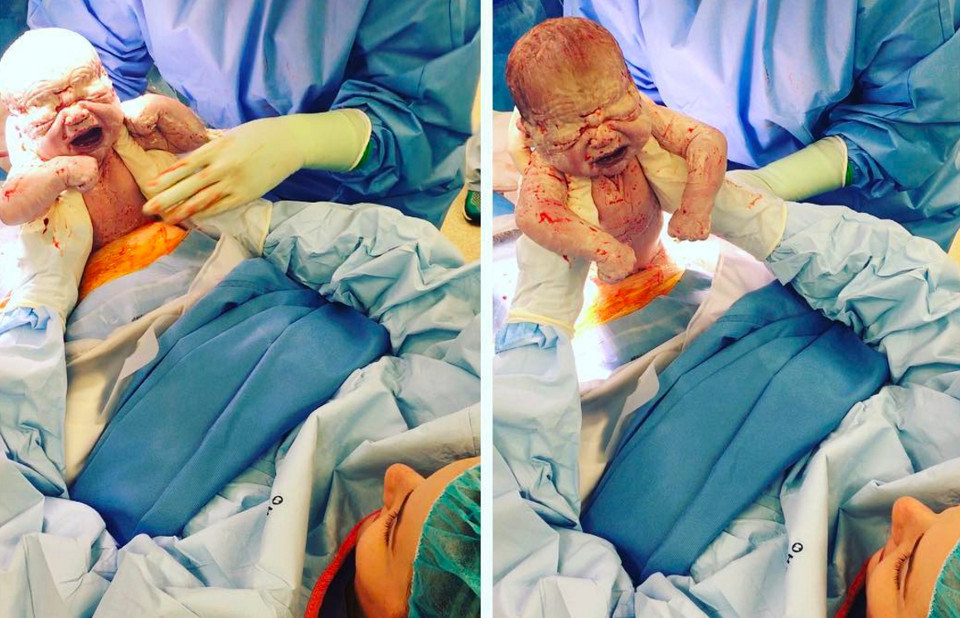 C-section on her own terms
The mum-of-four says she was determined to have a c-section on her own terms after three previous caesareans.
"My first was born via emergency after 21 hours of labour and no progression so it was very rushed and I was very out of it which I felt robbed of having a natural birth," Sarah tells The Healthy Mummy.
"My second was an elective but was a typical c-section couldn't see anything and was just shown my child over the sheet and she was handed away to be cleaned etc. My third was a little different and they lowered the sheet and was allowed to watch him being born which I though was incredible and was so amazed."
Maternal assisted c-section
Sarah explains that when she was pregnant with her fourth baby, she heard about maternal assisted c-sections she knew that's how she wanted to birth this time.
"I was lucky enough to be able to get the birth I was after and it was the most amazing thing I've ever experienced. With a low-risk, planned c-section I highly recommend it to any mother! I would do it 100 times over if I could."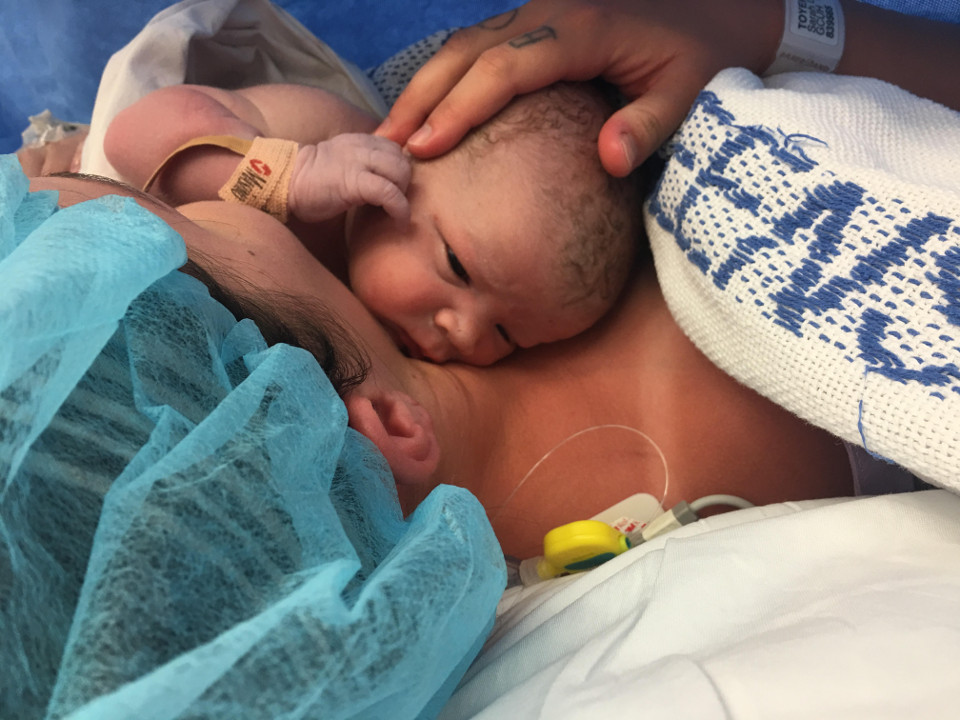 On December 16 gorgeous Spencer arrived into his mum's arms, after consultation with the medical team. Her husband snapped the incredible moment their son came into the world.
"I talked to every midwife, doctor and surgeon about what I wanted to do but they all said it depends on the surgeon on the day! So the day comes along and after waiting eight hours since we arrived at the hospital I was standing there next to the surgeon scrubbing up just as she was. Maybe half an hour later I was laying there on the operating table watching my sons head being pulled from my stomach.
"I reached down and put my hands under his arms and lifted the rest of him out of my own body. It was the most incredible thing I have ever done and highly recommend you stick to your guns about what birth you want!"
Policy on maternal assisted c-sections differs from hospital to hospital – for instance West Australia's King Edward Memorial Hospital assesses each request individually after an interview with the Obstetrics Medical Director.
The Healthy Mummy Pregnancy Smoothie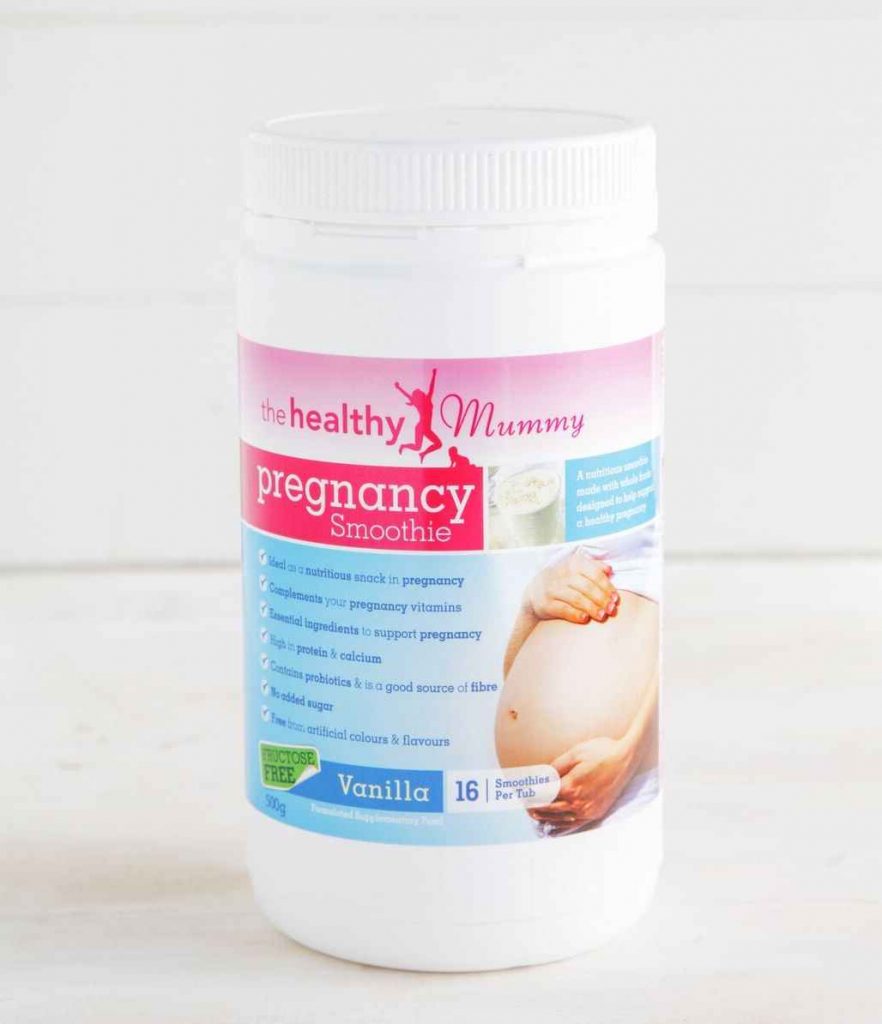 Are you currently pregnant? Then you should try our yummy Healthy Mummy Pregnancy smoothie.
The Healthy Mummy Pregnancy Smoothie is designed to complement, not replace, your prenatal vitamin intake. Our nutritionists ensured that the vitamins and minerals in the smoothie are at a low level so there is no risk of doubling up on any pregnancy vitamins.
It is ideal as a high-protein, high-calcium snack in pregnancy. You can download the Pregnancy Smoothie Label here.
To purchase yours, click here.
*Please note that The Healthy Mummy Pregnancy range promotes healthy weight gain in pregnancy*