There's something magical about the birth of twins, and these photos give a breathtaking glimpse into the world of multiples.
From mums nursing one baby while still birthing the other, to the the special bond twins display during their first moments on earth – these are some of the world's most beautiful twin images.
Twins In The Spotlight
We have to thank Birth Becomes Her for tracking down these heartwarming photos. Jennifer Rainey Mason and Monet Nicole Moutrie put the callout to their vast network of birth photographers from across the globe to send through their best twin captures. And the images didn't disappoint!
"Birth photography continues to grow each year, and we believe that it will only grow more popular in the years to come," Monet told The Healthy Mummy. "More and more families are realising just how transformative, powerful, and beautiful birth is…and they're deciding to hire a birth photographer to capture those incredible moments and emotions.
Monet explains that while twin births can be challenging to photograph, birth photographers never shy away from a challenge!
"Many twin births take place in the operating room, and gaining access can sometimes be difficult. Thankfully, more and more hospitals are recognising the importance of allowing a birth photographer back into the operating room. The images allow mum to see the birth of her babies…which is something that every birthing person deserves!"
Here are some of the best images chosen by Monet, with her insights into each moment.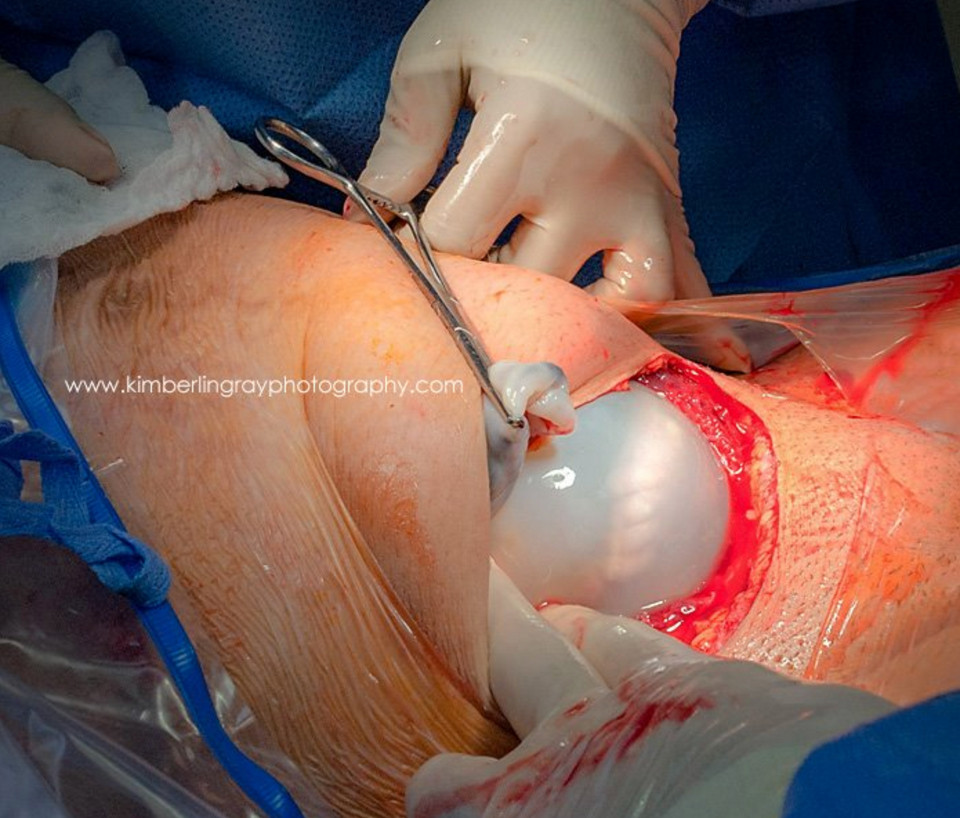 "All I can say is WOW! A perfect window into the womb; into their life before they are Earthside. Amazing, amazing, AH-mazing capture by Kimberlin Gray Photography."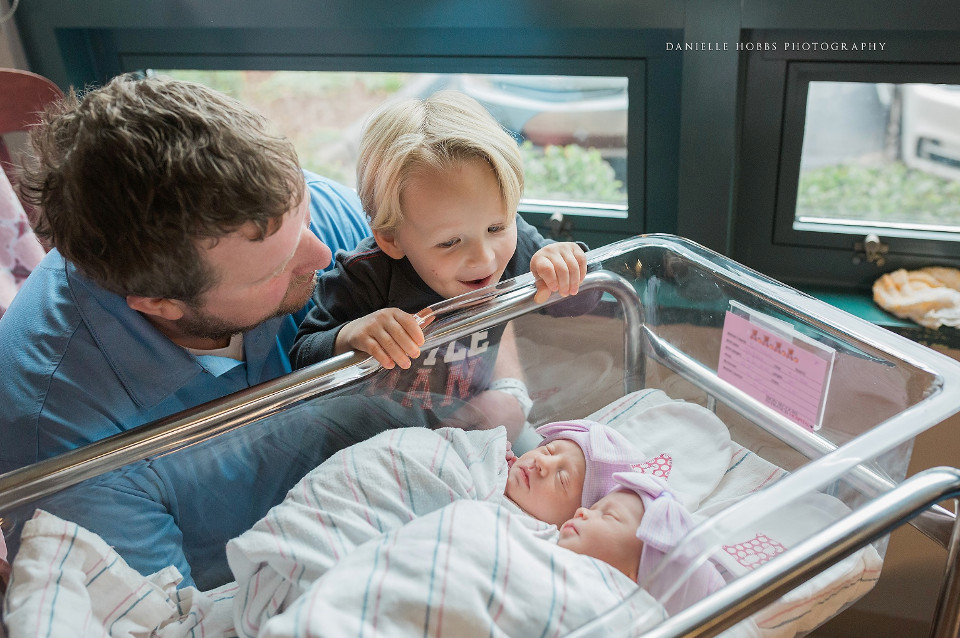 "What an excited big brother meeting his twin sisters for the first time! I'm completely in love with this photo by Danielle Hobbs Photography."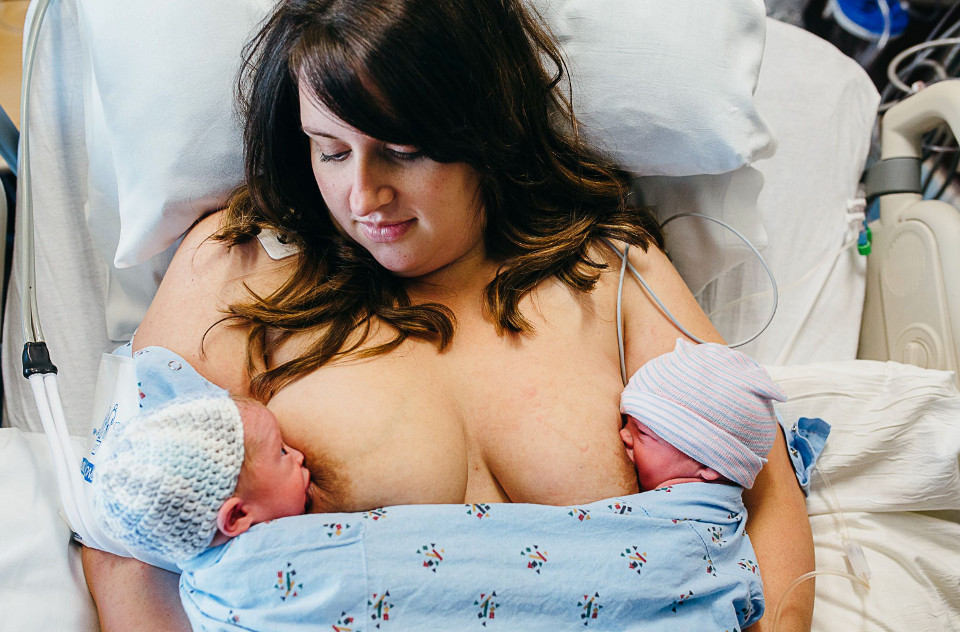 "I love how the baby on the left is looking up at mum. I wonder what he's thinking? Adorable photo by Lane B Photography."
"There are so many things about this photo that make me smile. The sweet little babies holding hands, twin looking at other twin, and mum's gorgeous smile! Photo by New Creation Birth Photography."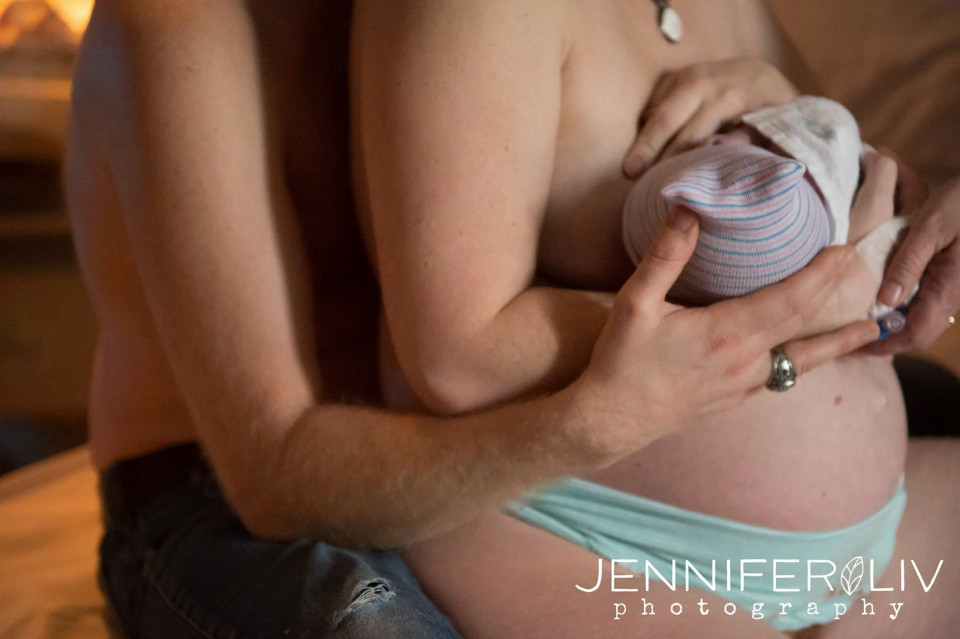 "Nursing one baby while in labour with the other. Women are amazingly strong! Photo by Jennifer Liv Photography."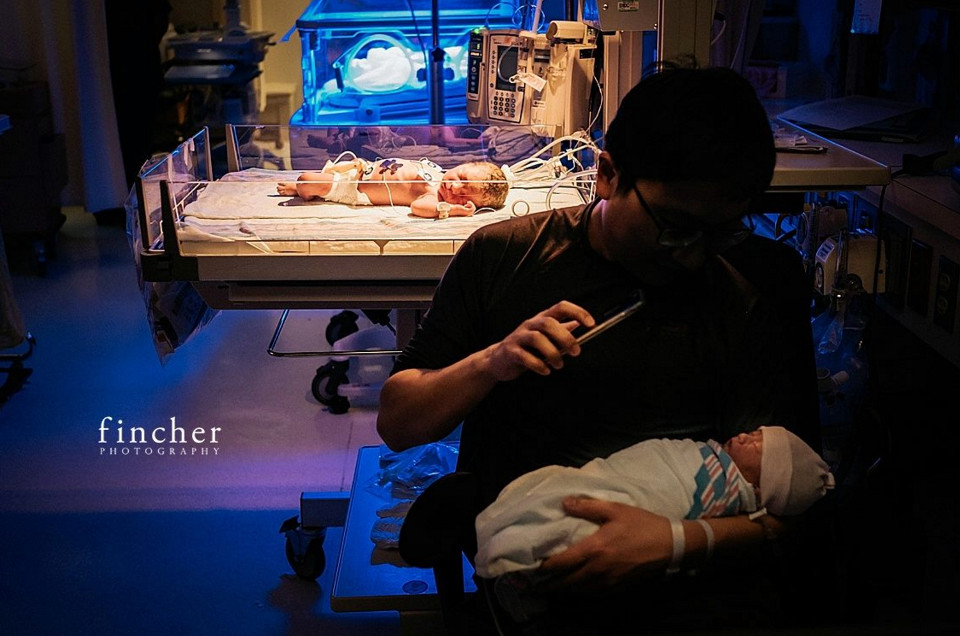 "Sometimes you hold your twins in the NICU for the first time. I love this perspective by Fincher Photography."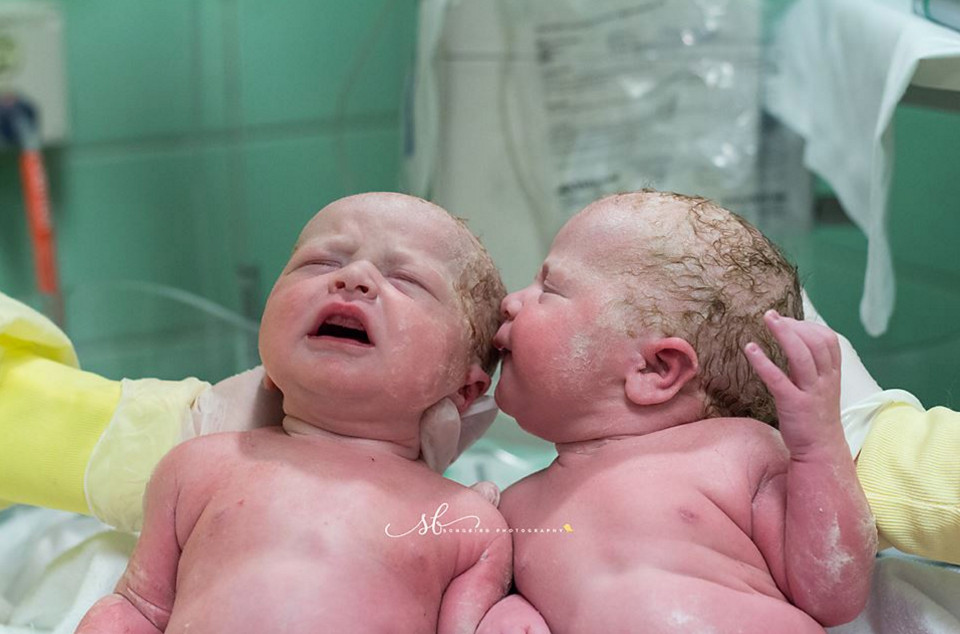 "Baby was crying and her sister was trying to find her to comfort her. This gives me ALL the feels. Photo by Song Bird Photography"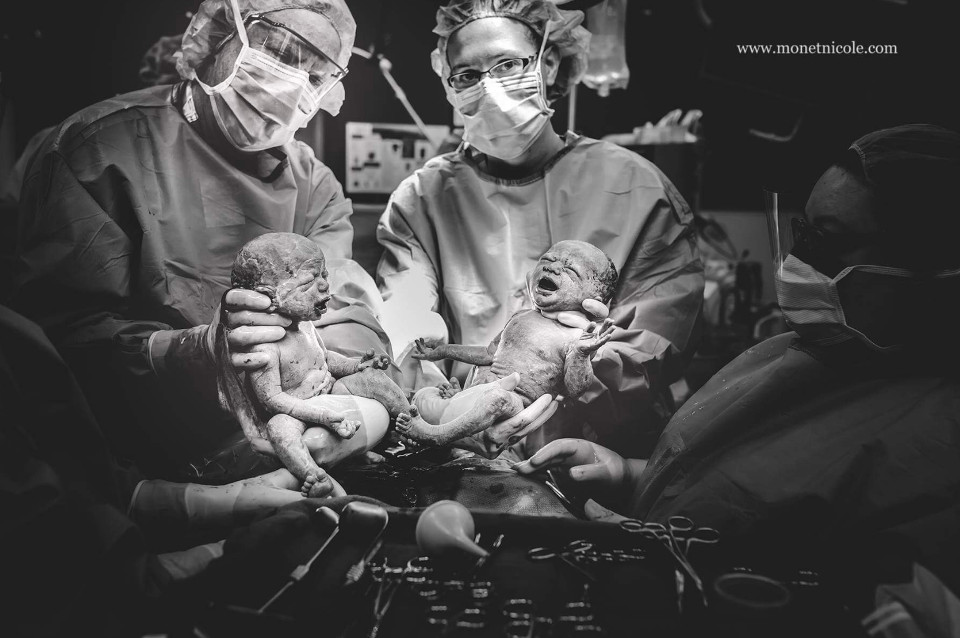 "Doctor and midwife work together to bring these twins earthside. Photo by Monet Nicole."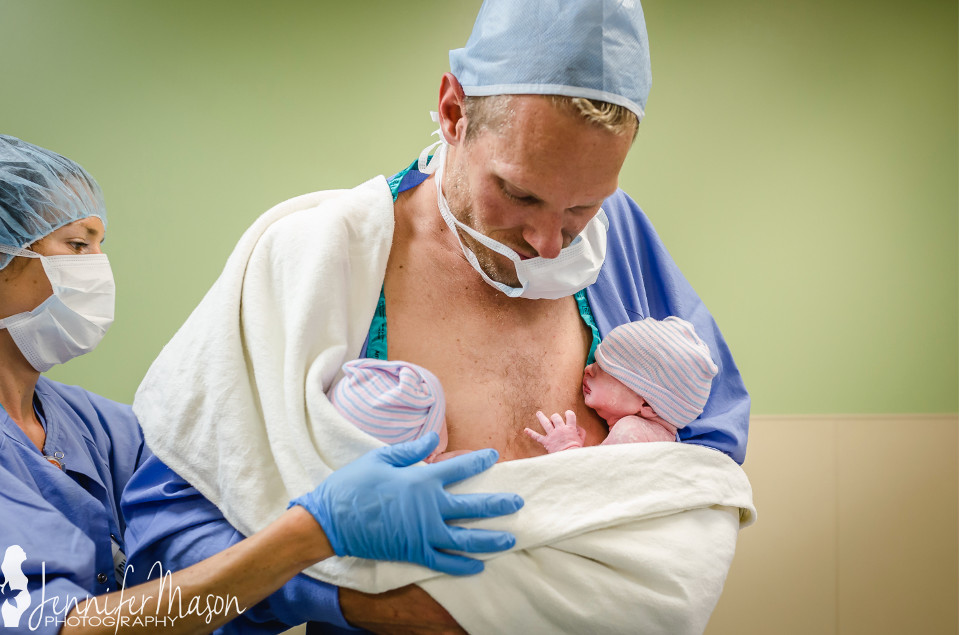 "At this hospital, it was the first time skin to skin had been done by dad in the Operating Room with twins. Photo by Jennifer Mason Photography."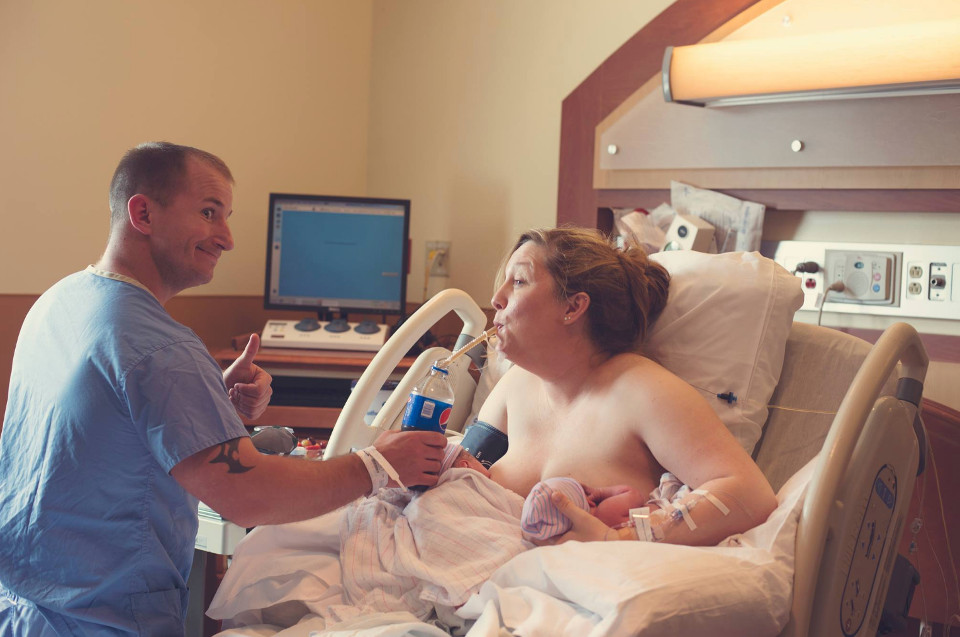 "This dad knows that hydration is so important when nursing babies – especially important when mum is feeding TWO babies! Photo by Michelle Glenn Photography."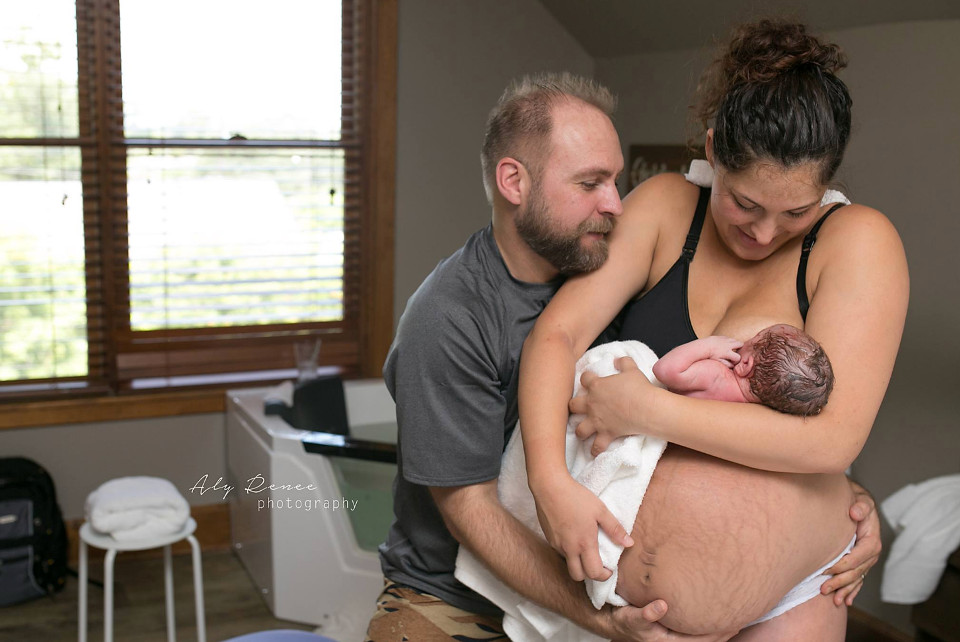 "I love this moment. Mum labours with Baby B, as she holds Baby A in her arms. I wish more providers would wait patiently for mums to deliver vaginally. This photo and the gorgeous photo of both babies earthside below by Aly Renee Photography."
If you want to see another incredible birth moment caught on camera – take a look at the twin born in the amniotic sac.