Infertile Woman Gives Birth Hours After Finding Out She Was Pregnant!
Imagine being told as a child that you are infertile and will never have children, only to one day be taken into hospital and to be told you are 35 weeks pregnant and will need an emergency c-section!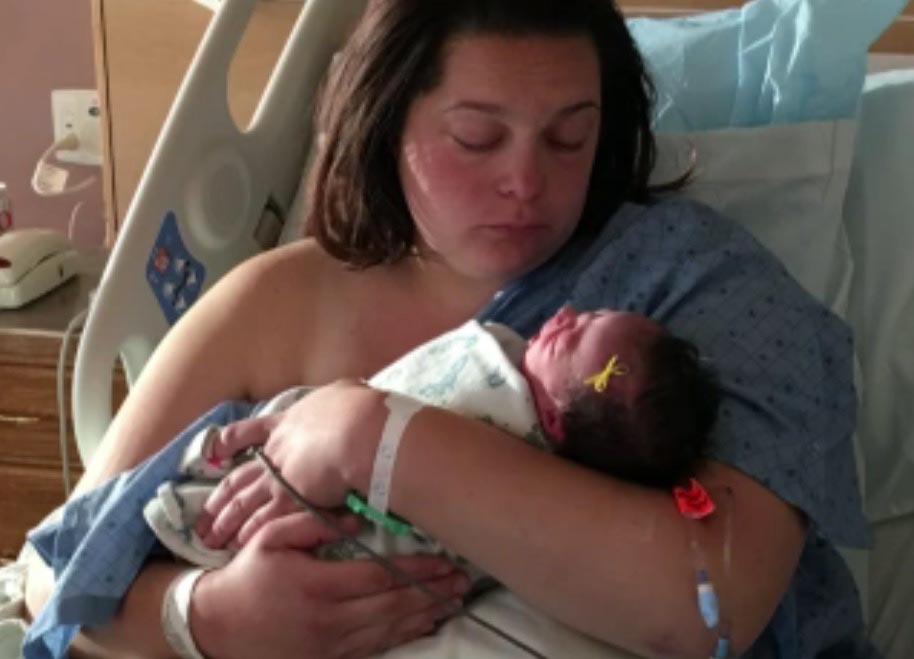 Brooke with her 'Miracle' Baby Girl. Picture: NBC 4 New York
That is exactly what happened to Utah woman Brooke Williams!
As a child Brooke was told by doctors that she would never be able to have children due to the cancer treatment she received for a tumour.  Since the cancer her periods have been irregular and she would often go months on end without having her period.
On Sunday morning, Calvin Williams called 911 and had his wife rushed to hospital after she suffered 6 seizures. After blood tests they received the incredible news that Brooke was 35 weeks pregnant, and after her condition stabilised they would need to have an emergency c-section.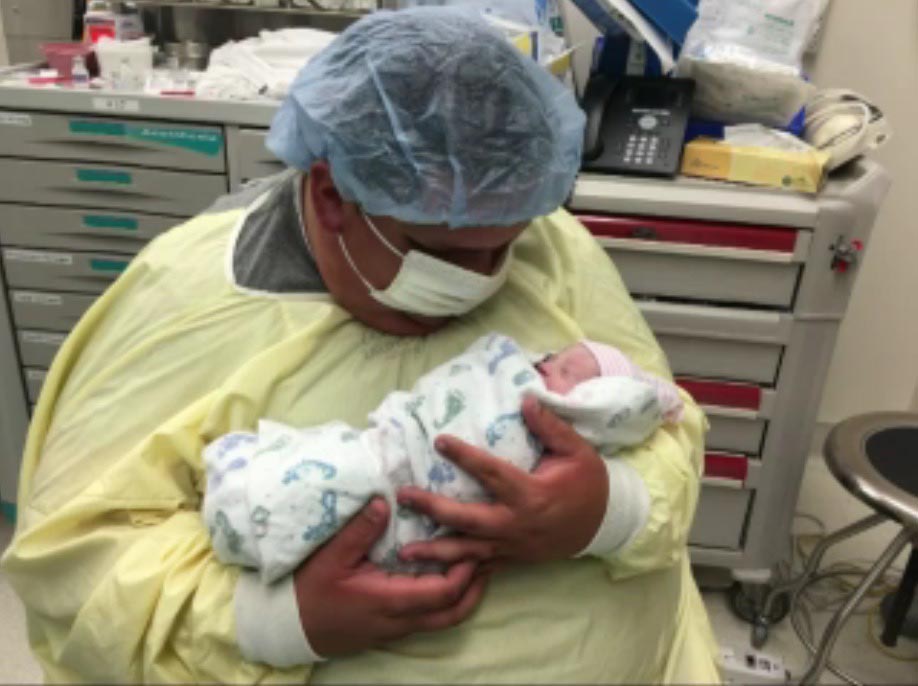 Proud Dad Calvin Williams with his baby girl. Picture: NBC 4 New York
This was a sentence they never thought they would ever hear. So much so that the couple were going through the adoption process!
Calvin proudly said "It's crazy, it's a miracle. Their words that without any prenatal care and being a month early, she's 5 pounds 8 ounces, 18 inches long and she's great."
Calvin shared with KSL's Ashley Moser, that he did understand that people may be skeptical of the fact that his wife did not know she was pregnant, cheekily joking "Me and my wife are the ones that make fun of those people." But he does share that Brooke never felt any pregnancy sickness or felt her stomach move during those 35 weeks.
The Williams' baby girl was born healthy and both mother and baby are doing well and due to go home in a few days.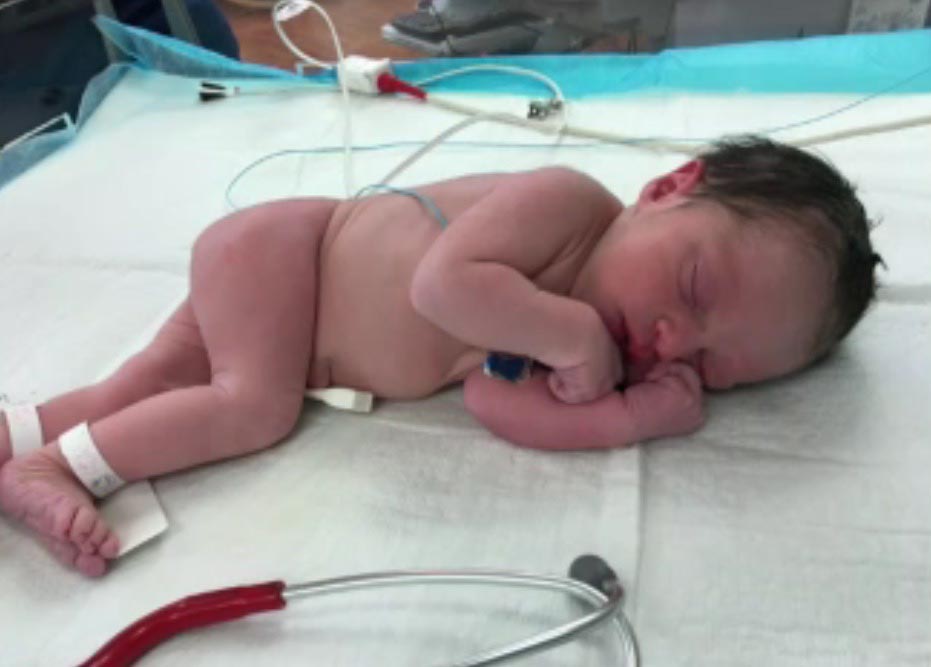 Baby Williams. Picture: NBC 4 New York
As you can imagine, Brooke and Calvin were completely unprepared for their newest addition to the family and their friends have set up a GoFundMe page to help the couple raise money to help them purchase all the baby items we usually have 9 months to prepare for.
We wish the Williams family all the best in this new adventure!