The HILARIOUS Instagram account that sums up life with a toddler
Quite a lot changes when you become a parent, and this Instagram account sums it up with their hilarious pictures!
Got Toddlered lets parents send in their real comparison photos of life before kids and now that they have a toddler. You'll laugh and probably have some similar pics!
The HILARIOUS Instagram account that sums up life with a toddler
Holidays used to be about going sightseeing, trying the local food and getting those perfect sunset shots. Not any more!
You can see the family resemblance between this mama and baby!
Make-up before kids and after is definitely a bit different!
And the dads aren't excluded either!
For more hilarious pics, you'll just have to check out the @gottoddlered Instagram account!
Do you have some similar pics?
NOW you have got to check out these 20 hilarious places kids have fallen asleep (everywhere but the cot).
Try our Healthy Kids Smoothies!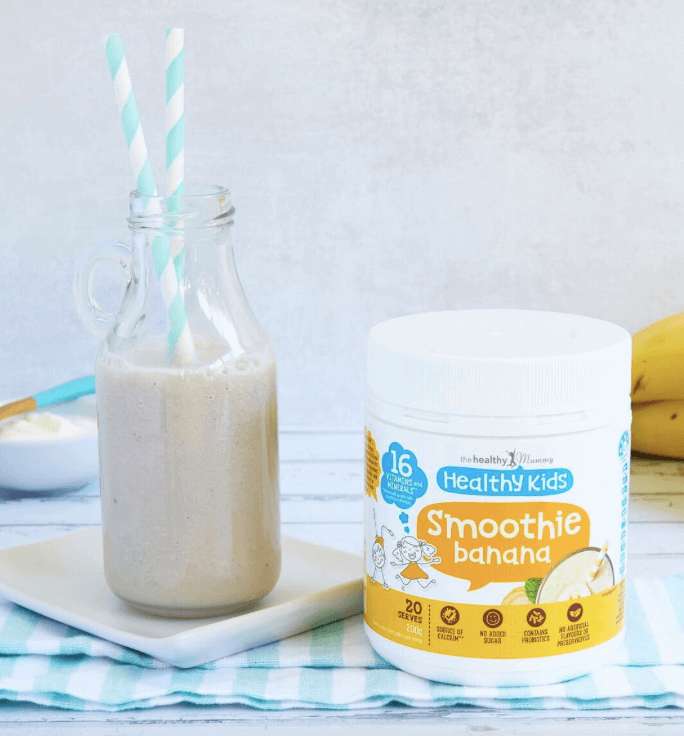 The Healthy Kids Smoothies (available in chocolate and banana flavours) have been specially made as a healthy snack for kids. They're ideal if you have fussy eaters or want to ensure your children have a nutritious and healthy smoothie snack. It also has a 4.5 Health Star Rating when made with skim milk. It contains NO added sugars.
The sugar content in The Healthy Kids Smoothie is from NATURAL sugars from the lactose in the milk and is FREE from added sugars. WHO recommend aiming for 5% added sugars in the diet and this product provides NO added sugar.
The Healthy Mummy Kids Smoothie is rich in carbohydrates and protein and is a natural energy packed smoothie made for kids.

It contains 16 essential vitamins and minerals and when combined with milk, provides children with 50% of their Calcium RDI. 

It also contains probiotics needed for healthy guts.
What do you need to know about The Healthy Kids Smoothie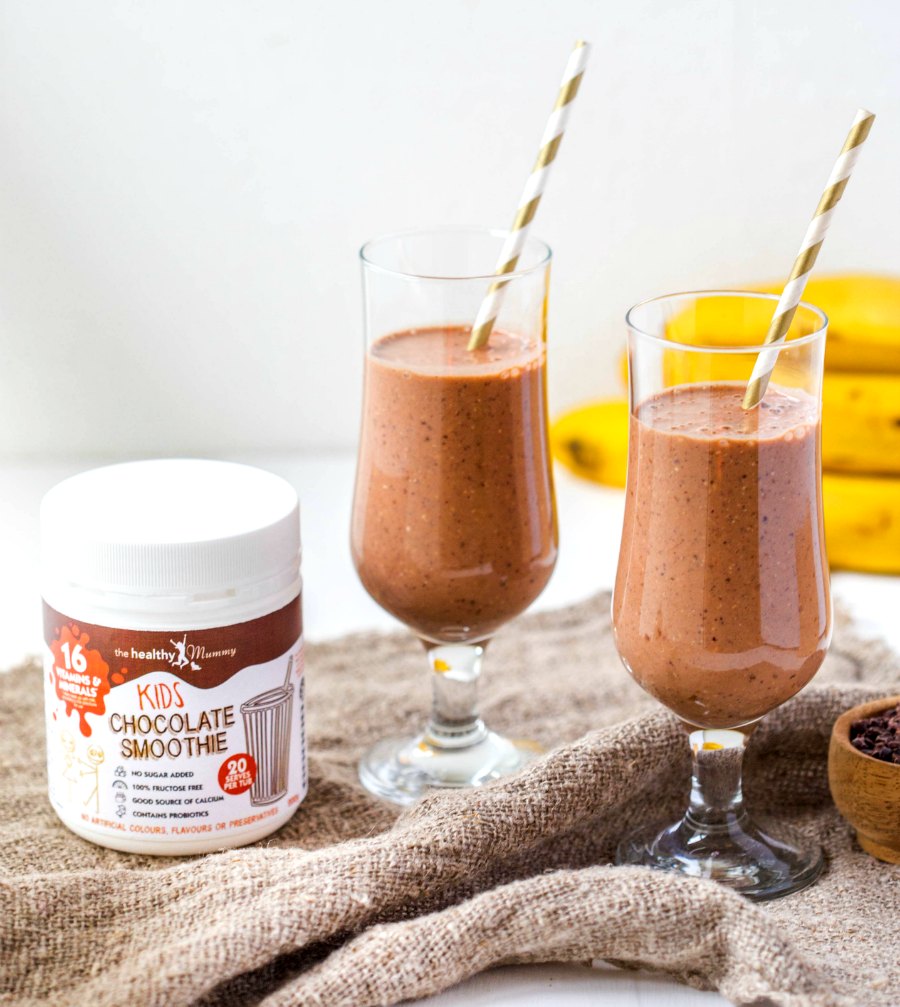 It is a nutritious snack made for kids

It contains probiotics

It contains 16 vitamins and minerals

It contains NO artificial colours, sweeteners, flavours, preservatives or MSG in the product

It is rich in protein

It contains NO added sugar

It contains 16 vitamins and minerals – when combined with milk
Allergy information
The product contains dairy (the base of the smoothie) and a small amount of soy (within d-alpha-tocopheryl).
Our Healthy Kids Smoothies do not contain any ingredients derived from gluten, fish, eggs, nuts or sulphites. However the factory in which the product is made does store and manufacture these products but they are not produced on the same line.