Iron Rich Foods For Pregnancy
A healthy pregnancy eating plan ensures you get all the nutrients you need for your baby and yourself. Iron is one nutrient that needs to be increased when pregnant and here Cheree Sheldon, one of the The Healthy Mummy Pregnancy Nutritionists, shares some tips on how to get more iron into your healthy pregnancy meal plans.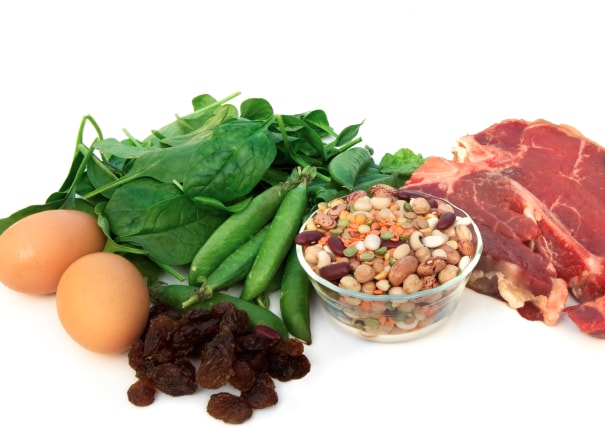 Iron is a nutrient that we need for energy. Without it, we are left feeling fatigued and we exhaust easily. A woman normally needs about 8mg per day of iron, but this amount almost triples when we are pregnant. No wonder you get tired so easily!!
There are lots of options to get your iron, so don't fear, you won't have to munch through a bucket of spinach every day!
The food item that has the most iron per serve may surprise you. Have a guess what it is. I bet most of you said red meat, or liver, but no, at a massive 60mg of iron per Tablespoon, the winner is Miso!
Now, I bet some of you are going what the hell is miso! Miso is a soy product that has been fermented (think good bacteria!) and ground into a paste. The easiest way to use it is to boil a cup of water, and stir a Tbsp of paste in, and then drink. It's like a meaty-yeasty flavoured broth that is sooooo good for you! Another way I like to use it is to spread it over chicken breast and then steam the chicken. Or even simpler, spread it on a rice cracker as a super flavoursome Vegemite substitute.
Coming in second at the most iron per serve is veal. Red meat and organ meats are a fabulous source of iron. The form that they provide the body is a lot easier for us to absorb than iron provided in veggies.
But don't discount non-animal sources of iron, as there are lots of options, and when you are pregnant, you need every little bit!! Go for:
Legumes: black beans, chickpeas, lentils and kidney beans.
Nuts and seeds: pumpkin seeds, sunflower seeds, pistachios and cashews.
Whole grains like brown rice, rice bran, buckwheat, millet, oats, and wild rice are good sources of iron.
Dried fruits, especially apricots, figs, and prunes.
Vegetable wise choose spinach, jerusaleum artichoke, and corn.
Tinned salmon and tinned tuna also provide iron.
Other things that you need to do to help your body process the iron is to eat something with vitamin C in it at the same time, this can be just a good squeeze of lemon juice over your tuna, having tomatoes as part of the meal, or it could be eating a handful of strawberries afterwards.
Foods that are rich in calcium stop the body from absorbing iron properly, so hold off on that glass of milk or slice of cheese for an hour or so after you've eaten an iron rich meal, to let your body process the iron first.
The Healthy Mummy Pregnancy Smoothies are also a good source of iron, iron that is less likely to cause constipation so combine your favourite flavours and enjoy as a healthy pregnancy snack.
Iron is one of those things that is monitored in your blood tests throughout your pregnancy, and if you do fall, there are supplements that can help. Be mindful of the type of iron that is in your supplements. Some forms may cause constipation.
Cheree Sheldon, Nutritionist.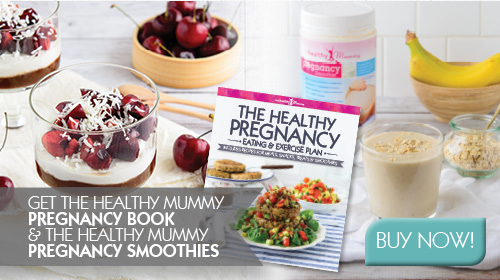 Disclaimer: Always speak to your doctor before changing your diet,taking any supplements or undertaking any exercise program in pregnancy. The information on this site is for reference only and is not medical advice and should not be treated as such, and is not intended in any way as a substitute for professional medical advice..
Our plans promote a health weight gain in pregnancy to benefit the mother & baby and you can read more on this here 
The owners of The Healthy Mummy do not make any representations or warranties, express or implied and shall have no liability or responsibility to any person or entity with respect to any loss or damage caused or alleged to be caused directly or indirectly by the information contained herein and nothing in this disclaimer will limit or exclude any liability for death or personal injury resulting from negligence, limit or exclude any liability for fraud or fraudulent misrepresentation, limit any liabilities in any way that is not permitted under applicable law or exclude any liabilities that may not be excluded under applicable law.