It's the FINAL WEEK Of the February 28 Day Weight Loss Challenge!
TODAY is the start of week four, THE FINAL WEEK of the February 28 Day Weight Loss Challenge and we're super excited!! You should have started to notice a small change in the scales and in your overall body shape now which is FANTASTIC!!
Don't forget it to take photos and record your progress. You'll be surprised how motivating they are.
We're going to end this challenge with a bang. There are some DELICIOUS recipes and quick, easy exercises so hang in there ladies, the end is in sight and you are all AMAZING.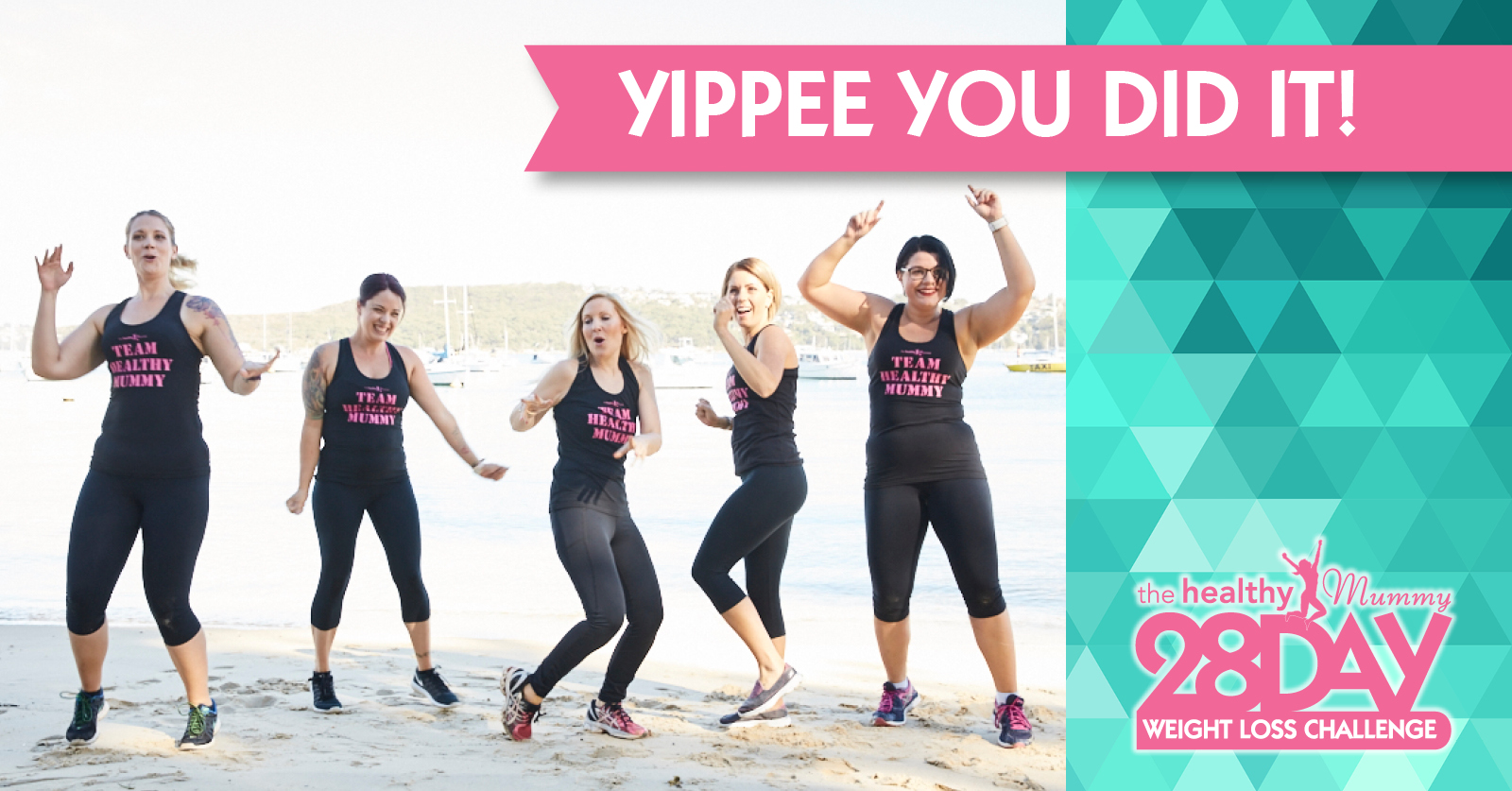 So you're  made it to the FINAL week of this months challenge so give yourselves a massive HIGH FIVE from us.  Some are some tips on how to stay motivated this week from our AMAZING support squat team.
Motivational Tips From The Healthy Mummy Support Squad
Rae says: "Remember what giving up felt like and KNOW that you have the power to never feel that way again.  Make yourself accountable. Embrace your power! X"
Nikola Green says: "Meal plan and prep. Fail to prepare, prepare to fail. Eat good food, move your body and drink your water!"
Annette Palma says:
"

Meal prep is essential. Print out your meal plan and have it visible, so you know exactly what you should be eating.

Keep a visual food diary and make sure you s

chedule in your exercise.  

Put your goal outfit somewhere visible so you see it all the time for extra motivation."
Chelona Palmer says: "Always write down your goals so that you are accountable for them.  You are far more like to achieve them if you can visibly see them written down."
Kaitie Purcell says: "Customise to suit you and your family & plan how you are going to make it happen!"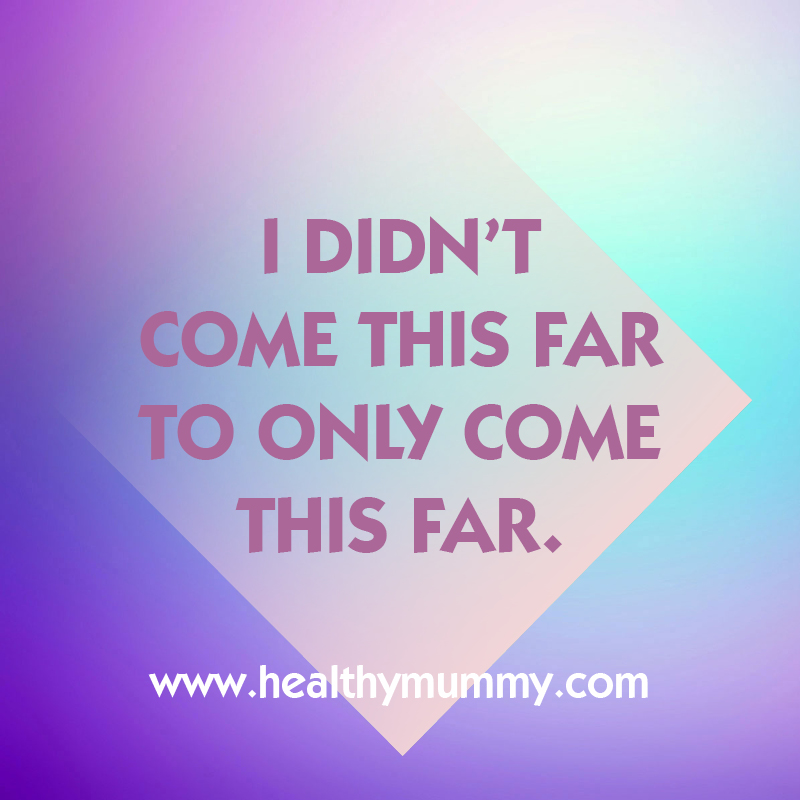 The February 28 Day weight loss Challenge menu has you covered this week with healthy, easy to prepare meals plus simple exercise routines.
Recipes from this week's challenge menu are SUPER easy to prepare and great for the warmer weather too. If you haven't already checked out this weeks meal plan, then quickly head there NOW.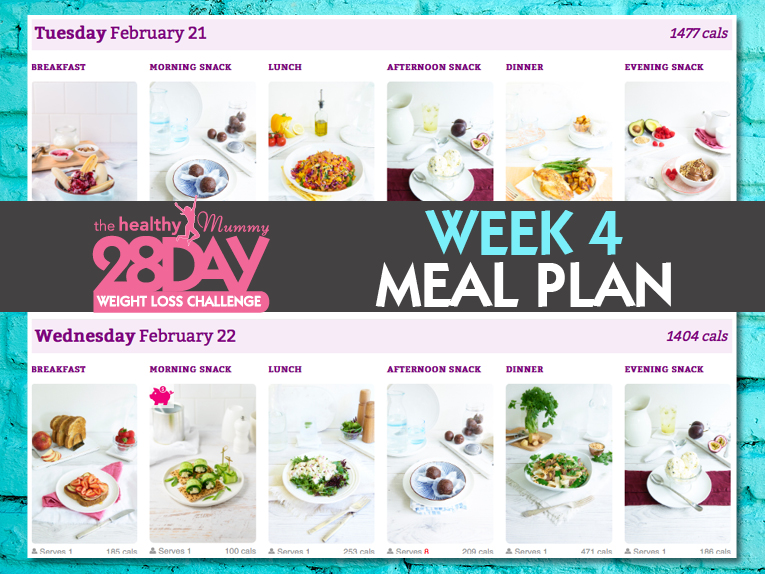 Our favourite recipes from this week's challenge are:
Passionfruit frozen yoghurt
Chicken Avo & Chickpea Salad
Breakfast banana split
Sweet chilli chicken with asparagus and sweet potato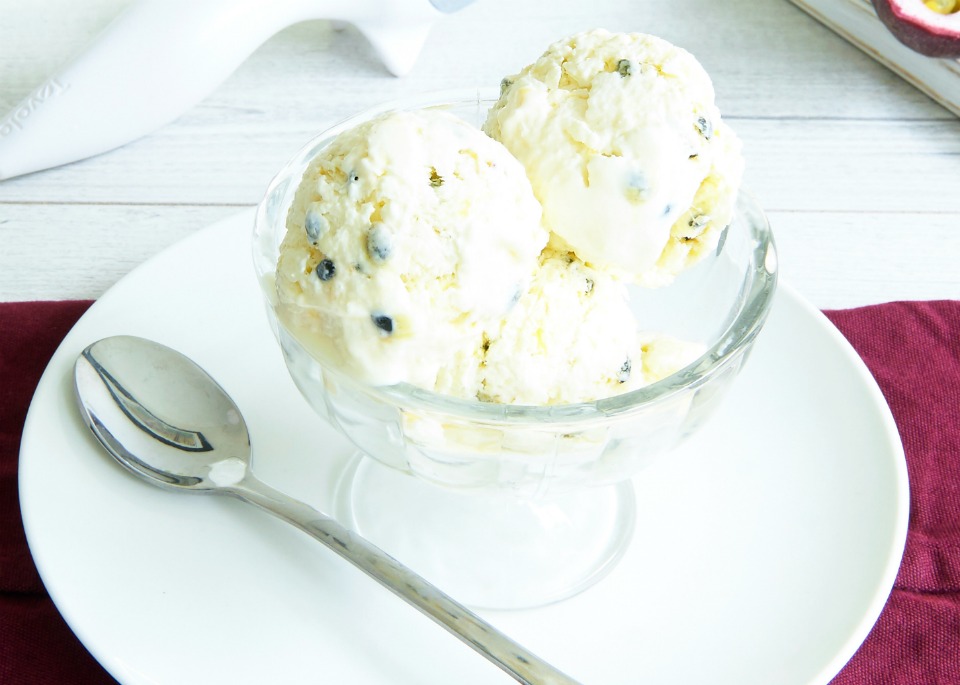 This week's exercise plans are still focused on your overall fitness.  Don't forget to schedule them in and just MOVE YOUR BODY. You won't regret it – and if you want to burn a quick 510 calories then give this HITT routine a try.
You've got this ladies!