Jacinta Loses 17kg & Becomes a Motivating Mum
Each month, the Healthy Mummy team are going to be bringing you a Motivating Mum who is on our plans and is losing weight to bring you an extra dose of motivation to help you in your own weight loss efforts.
If you would like to be one of our Healthy Mummy Motivating Mums please send us your name and details to i[email protected] Please note you to have already lost weight on our plans to be selected.
Today we meet Jacinta King who has lost 17kg on our Healthy Mummy Plans and over November will be showing us how she is staying healthy and motivated to reach her goal weight
My name is Jacinta. I am a 28 year old Mum to three beautiful children and have a wonderfully supportive husband.
I started my weight loss journey in August 2012 when I gave birth to a lovely little girl who is now 14 months old. When I gave birth to her I was weighing in at well… to be honest I'm not actually sure how much I weighed as I stopped checking. With my first two children I put on 15-20 kilos for each pregnancy and on my third I didn't weigh myself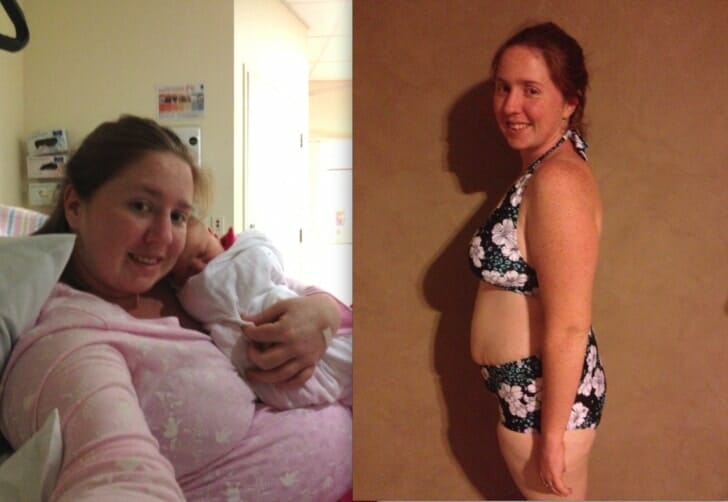 At a few months after my third baby I was stuck at around 86 kilos. I had been looking into the The Healthy Mummy plans for a while as they were breastfeeding friendly. I was ready to take on the challenge. But I thought, wait, how do I go on a 'diet' with 3 kids, a husband that does shift work and a tight budget?
So I decided not to do it, then one day I got up and thought I will just peek and see how much it is, $50, $70, $100? No, to my absolute surprise it was much less than that and I thought, well I can do that. So I pulled my finger out and bought the 28 day diet and exercise plan, went out and got everything I needed and started the plan. My kids and husband have liked the majority of things I have cooked from the 28 day healthy eating plan.
At the end of the first week of eating what felt like more than what I usually would eat I was VERY surprised to find out I had lost 3 kilos. That's right in one week I had got myself down to 82 kilos and had so much more energy and the kids LOVED it.
Since that first week I have thoroughly enjoyed the so-called diet that I have been on. I have strayed here and there from the diet like over Easter and on birthdays and so forth but weighing myself this morning I am proud to say that I am now 69 kilos and it is the easiest weight I have ever lost.
Now that I am down to my pre-baby weight I am now aiming to get down to my pre-husband weight – so another 10 kilos to go. A few people commented on how great I look and asked what I'm doing and I haven't hesitated to tell them all about the wonderful things I've been eating and how great I feel.
And to top it all off I have purchased my first bikini in about ten years and I look the best I have looked in about ten years too.
GET YOUR 10% DISCOUNT
If you are ready to lose weight then The Healthy Mummy plans offer a healthy and safe exercise and diet plans that are safe if you are breastfeeding and you can use code LOYALTY for a 10% DISCOUNT at the checkout.
Plus we have Cookbooks, Calorie Bibles, Exercise DVD's, Meal Replacement Smoothies and Our 28 Day Plan in our shop.