Jackie is a single mum who has managed to lose pregnancy weight (17kg!) by enjoying healthy mummy smoothies and exercise with the Healthy Mummy plans.
Today Jackie shares her story of how she did it – well done Jackie!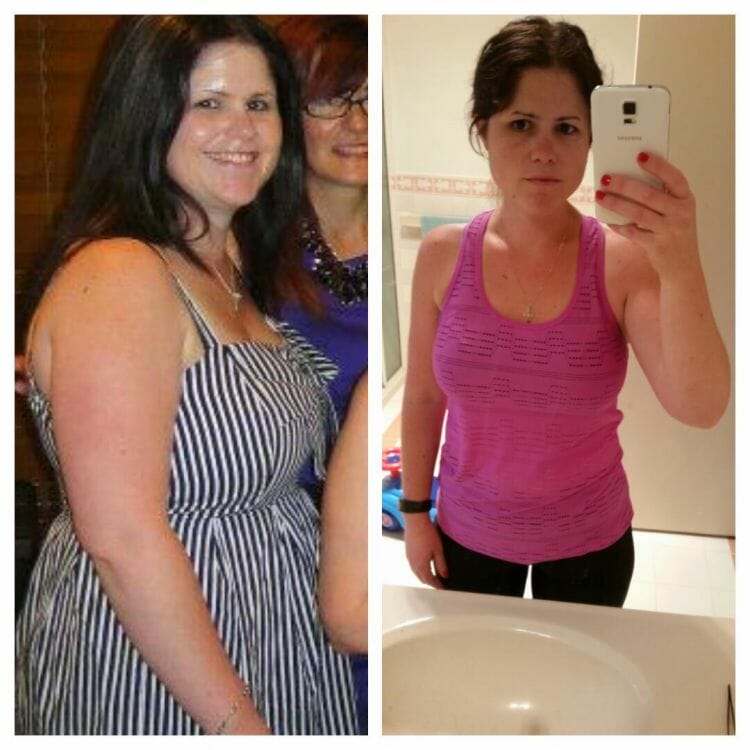 'Hi my name is Jackie.
I'm 32 and a single mum to my beautiful nearly 2 year old boy.
I've spent most of my life overweight and my self esteem has suffered greatly as a result.
In 2010 I managed to get down to 59 kg, I felt fantastic and HAPPY.
I ate extremely well and exercised ALL the time. It was easy to do then, I was single and only had myself to worry about so could go to the gym whenever I pleased!
Then I was pregnant and put on 30+ kilograms. I had the best intentions of losing the weight soon after having my boy but it just seemed too hard and instead I put more on. I was so unhappy with myself.
Then when my son was 18 months old I found Lose Baby Weight and the Facebook support group.
I was very inspired by all the stories so I bought the Healthy Mummy Smoothies, the Post Pregnancy Exercise DVD and the 28 Day Diet and Exercise Plan. It was time to get serious about making me happy again.
I gave my diet an overhaul, started having 2 Healthy Mummy Smoothies a day and began walking.
Since then I have joined a gym with a crèche that I go to 3 days a week and I either walk/jog or do the DVD the other days.
I love looking through the website and cookbooks for recipes, the recipes are so easy for me when I'm busy!
I also did the September and November 28 Day Weight Loss Challenge which was absolutely brilliant and so easy to follow – and am so looking forward to the next one!
I still have a Healthy Mummy Smoothie for lunch most days and find my energy levels are fabulous on these days!
My life is busy with my son, work and study but Lose Baby Weight has made weight loss and my happiness a priority.
I was 80kg when I started in June and I'm now 63kg. I still have a little way to go to reach my goal but I'm so proud of how far I've come!
I'm feeling happy and getting my confidence back and have Lose Baby Weight to thank for it!'
Jackie
Need to stock up on Healthy Mummy Smoothies? Then see our shop here
And join our 28 Day Weight Loss Challenges here