The incredible Motivating mum Jodie Koeleman has lost 36kg by using the Healthy Mummy weight loss plans and today she shares her update with us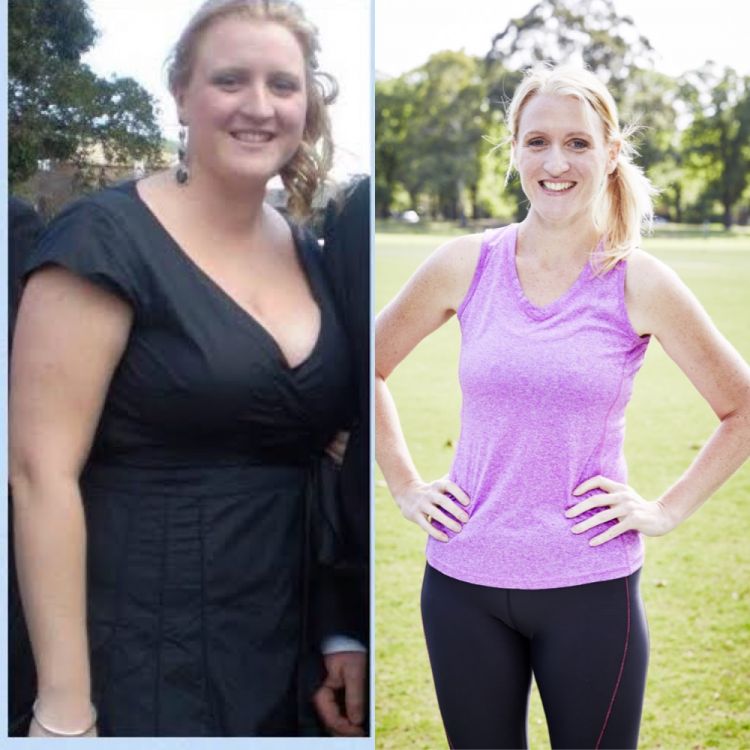 "With Christmas over and done with, the harsh reality of school holidays reared its crazy head in my house this month.
As much as I love spending so much quality time with my three kiddies whilst they're on holidays, I find my usual exercise routine – and sometimes my healthy eating habits – go on holidays too. I've been maintaining my current weight of 63kgs for four months and I've celebrated reaching my ultimate weight loss goal. Eating well and exercising has been ingrained in me throughout the last year thanks to The Healthy Mummy, and I now know that I can treat myself without feeling like I've 'fallen off the wagon'.
During this hectic time I've relied heavily on the January 28 Day Weight Loss Challenge to keep me on track. The daily exercises take me 20 minutes at most to complete (and they leave me sweating!) and my preschool twins love joining in with me before we all have our breakfast.
I've really enjoyed the new recipes in the Challenge this month and one surprise offering was the Haloumi & Strawberry Salad. As a former salad-hater this was one of those surprisingly tasty dishes that I plan to make time and time again. And I love to use the Healthy Mummy Smoothies most days too – they are so fast and easy to make and taste delicious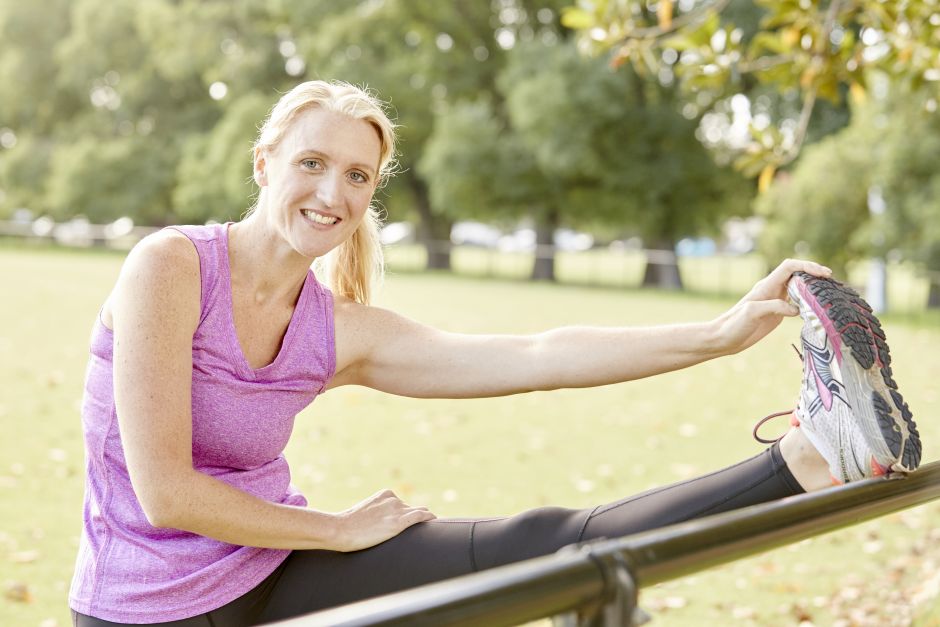 As with any summer, camping and getaways with the family are part and parcel of the season. We've camped twice this month and I was adamant that our great eating habits were not going to be thrown out the window just because we were 'roughing it'. I made up a meal plan for all of our mains and snacks.
This was an important step as it meant we were eating well and maximising our packing space; we packed only what we needed (plus a little extra) and we came home with minimal food. For breakfast we made porridge on the camping stove, lunch was ham and salad wholemeal sandwiches and dinner was mostly chicken or fish and salad. For snacks we had fruit, rice crackers, popcorn and the occasional frozen yoghurt. We also made sure to keep active by taking the kids for walks on the beach, heading to the local playgrounds and I even managed to squeeze in an early morning run here and there.
The key to keeping eating and exercise on track during busy times is planning and organisation. Even a rough plan is better than no plan at all. Ensure your goals are always at the forefront of your mind, and that failure isn't an option. It has taken me ten months to lose 36kgs. During those months I had good days and bad, nights out, weekends away and plateaus…but I knew that there was always a brand new day coming where I could get back on track.  The Healthy Mummy plan isn't a fad diet – it's a lifestyle, and a pretty fabulous lifestyle at that!
Jodie
Need to stock up on Healthy Mummy Smoothies? Then see our shop here
And join our 28 Day Weight Loss Challenges here