Take Part in the 28 Day Challenge and Win $3,000
And the winner is…..Alana Mitchell. Congratulations Alana!
This competition is now closed.
---
It's our 11th Birthday and we have an AWESOME competition up for grabs!
You can win $3,000 cash just for being a part of the Healthy Mummy App & 28 Day Challenges in October!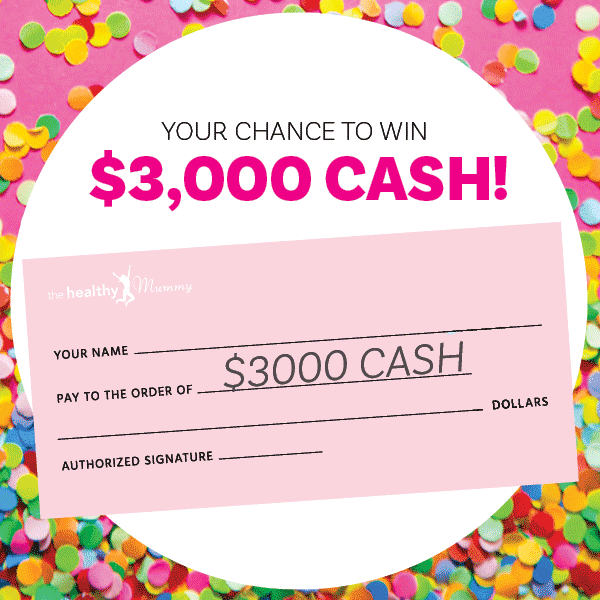 How to win
Simply take a screenshot of your home screen in the app as a current app member and upload it to WIN!
OR join the 5 star ⭐️⭐️⭐️⭐️⭐️ rated Healthy Mummy App & 28 Day Challenges  from The Healthy Mummy from today (Thursday 30th September) through to midnight on 31st October – Scroll down to see our AMAZING deals on NOW!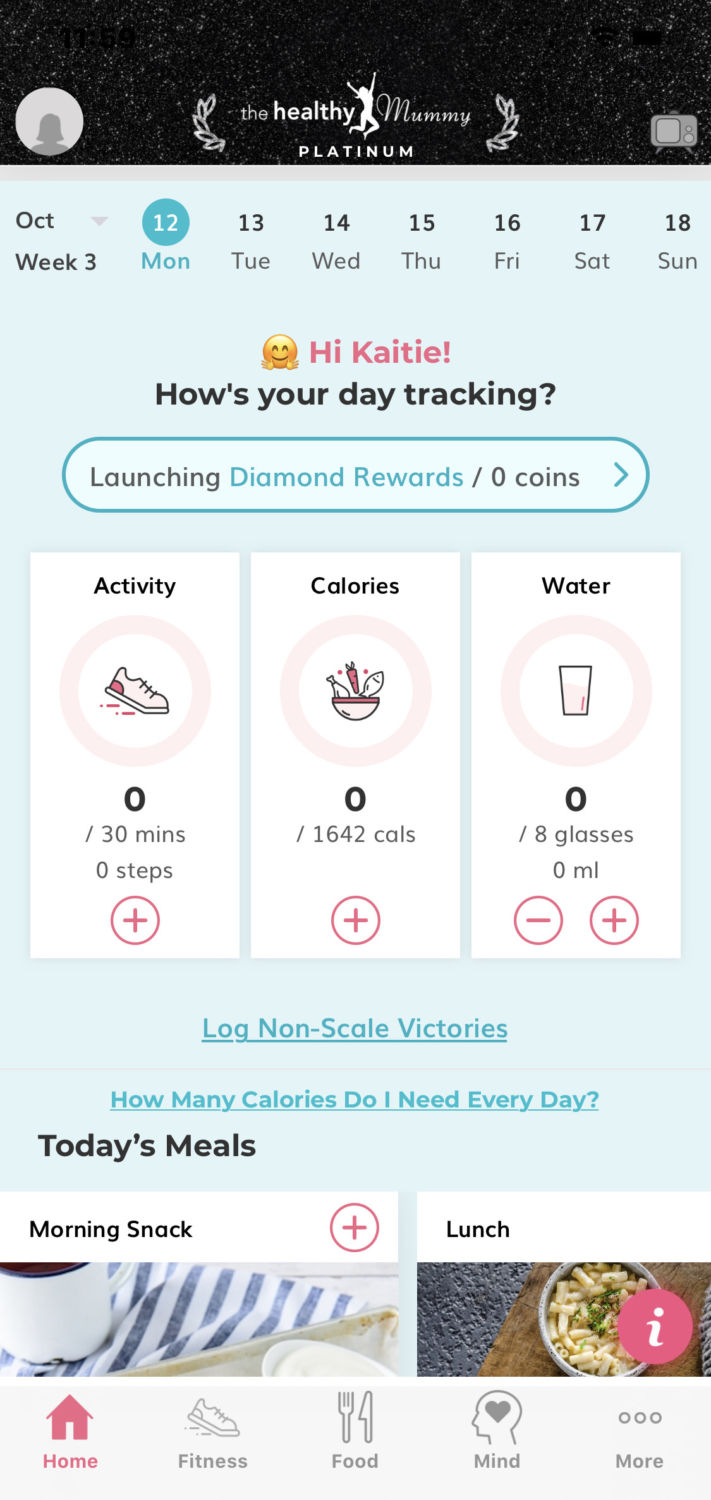 And right now we have AMAZING offers on to join if you're not yet a member!!!!
You can join our Platinum Lifetime membership for 87% off AND use code GIFT10 for a $10 Store Voucher (P.S Platinum members get exclusive discounts and lifetime access and benefits across all Healthy Mummy products and services)- BECOME A LIFETIME PLATINUM MEMBER HERE
You can get a 28 Day trial on The Healthy Mummy app for only $28 (that's ONLY a $1 a day) – GET A 28 DAY TRIAL HERE
When you have made a purchase simply enter your details below with proof of purchase (screen shot your order confirmation or add in your order number)
The winner will be announced on Friday 12th November (please note that this competition is unfortunately only open to Australian entrants)
Change your life with the 5 star ⭐️⭐️⭐️⭐️⭐️ rated Healthy Mummy App & 28 Day Challenge!
24/7 Support ● Weekly Meal Plans ● 5,000 Recipes ● 500+ Work Out Videos ● Work out from home, NO GYM REQUIRED ● EASY budget-friendly meals ● Dedicated Mental health program ● Exclusive Private Support Group ● NON STOP SUPPORT!
Get FIT, Body Confident and STRONG – ready for Summer!
---
Results from mums on the 28 Day Challenge
Mums lose an average of 4-6kg on our plans. Check out below some of the amazing results from mums JUST LIKE YOU!
Elyse has lost 10kg in JUST 28 Days!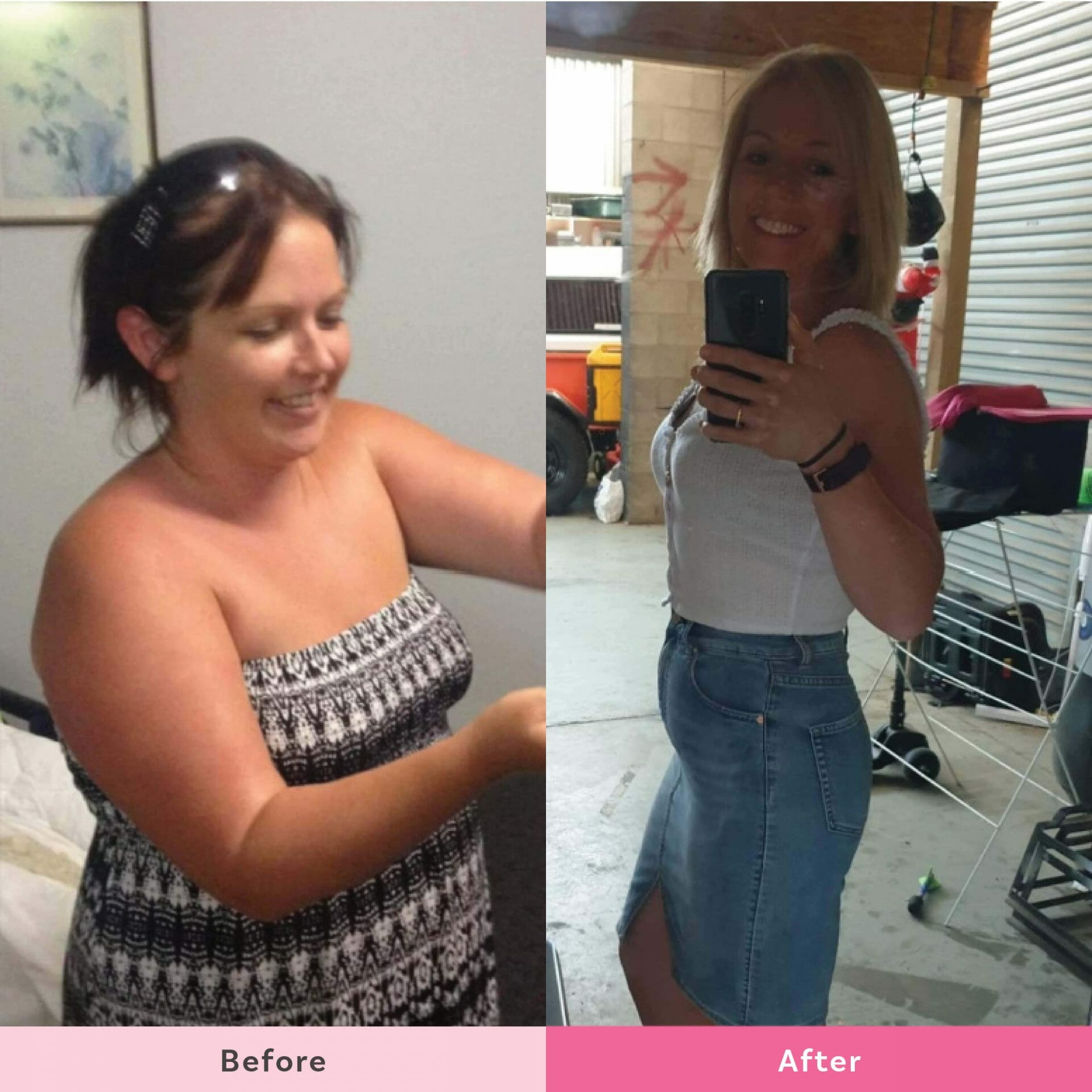 My overall health has changed completely! I no longer wake up with sore joints or exhausted. I'm fit and healthy and love life. The physical change is my body is becoming toned, my skin is clear, my hair has stopped falling out and I look and feel younger. Since taking a self-love and care approach I have felt such emotional empowerment, I have learnt to take my time and I have stopped being so negative about myself!
---
Tawhai has lost 52kg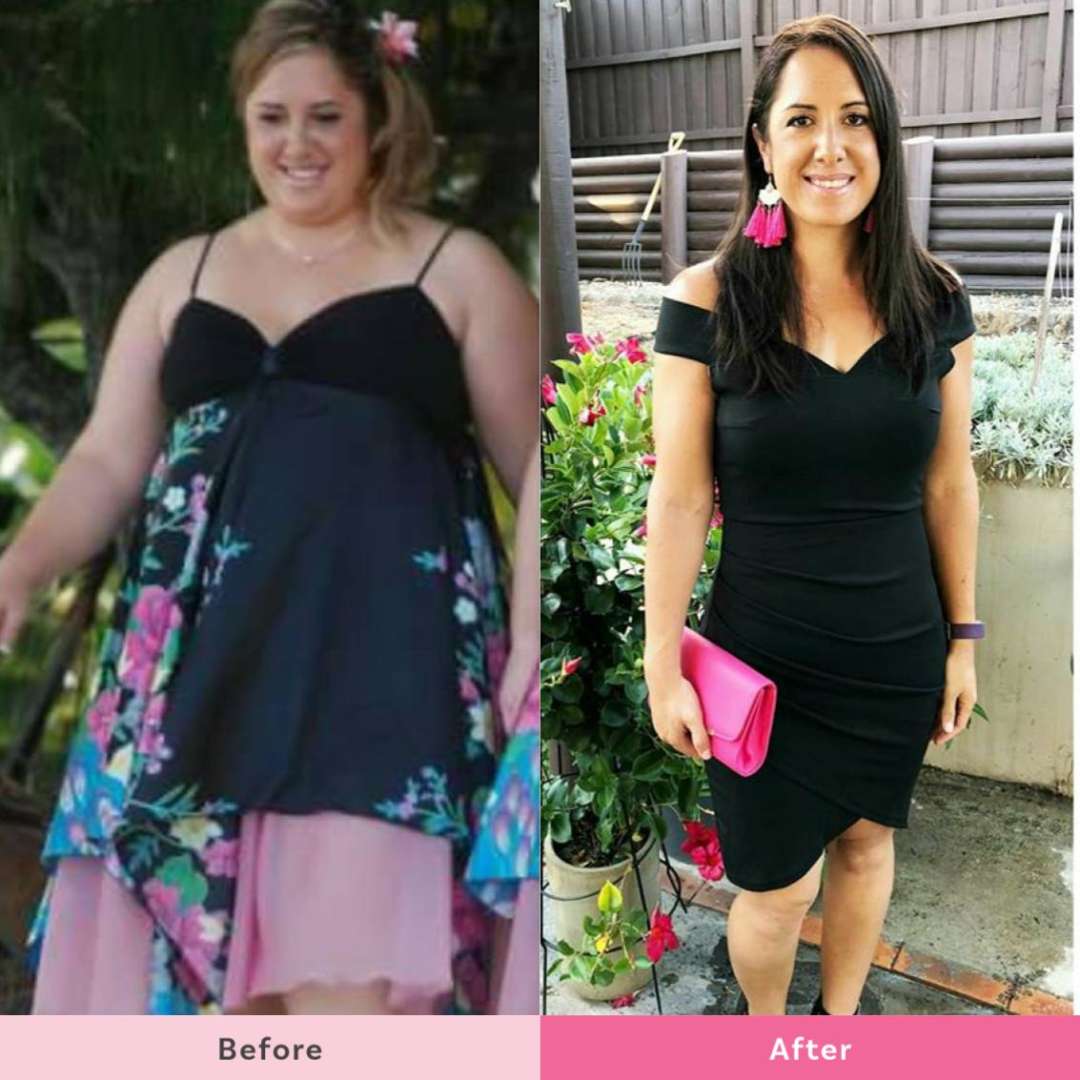 When I found The Healthy Mummy in August 2014, I was desperate to lose weight for my wedding but was so overwhelmed with the amount I needed to lose. After years of losing and gaining weight I needed something I could easily follow, adapt for my family and be able to maintain. As soon as I looked at the 28 Day Weight Loss Challenges I signed up and ordered some Healthy Mummy Smoothie tubs, it has been one of the best decisions for myself and my family. I lost 52kgs in 15months and gained more energy, confidence and fitness. I've had some extremely hard days and weeks as we all do, but what's important is to never give up.
---
Hannah has lost 28kg on our Challenges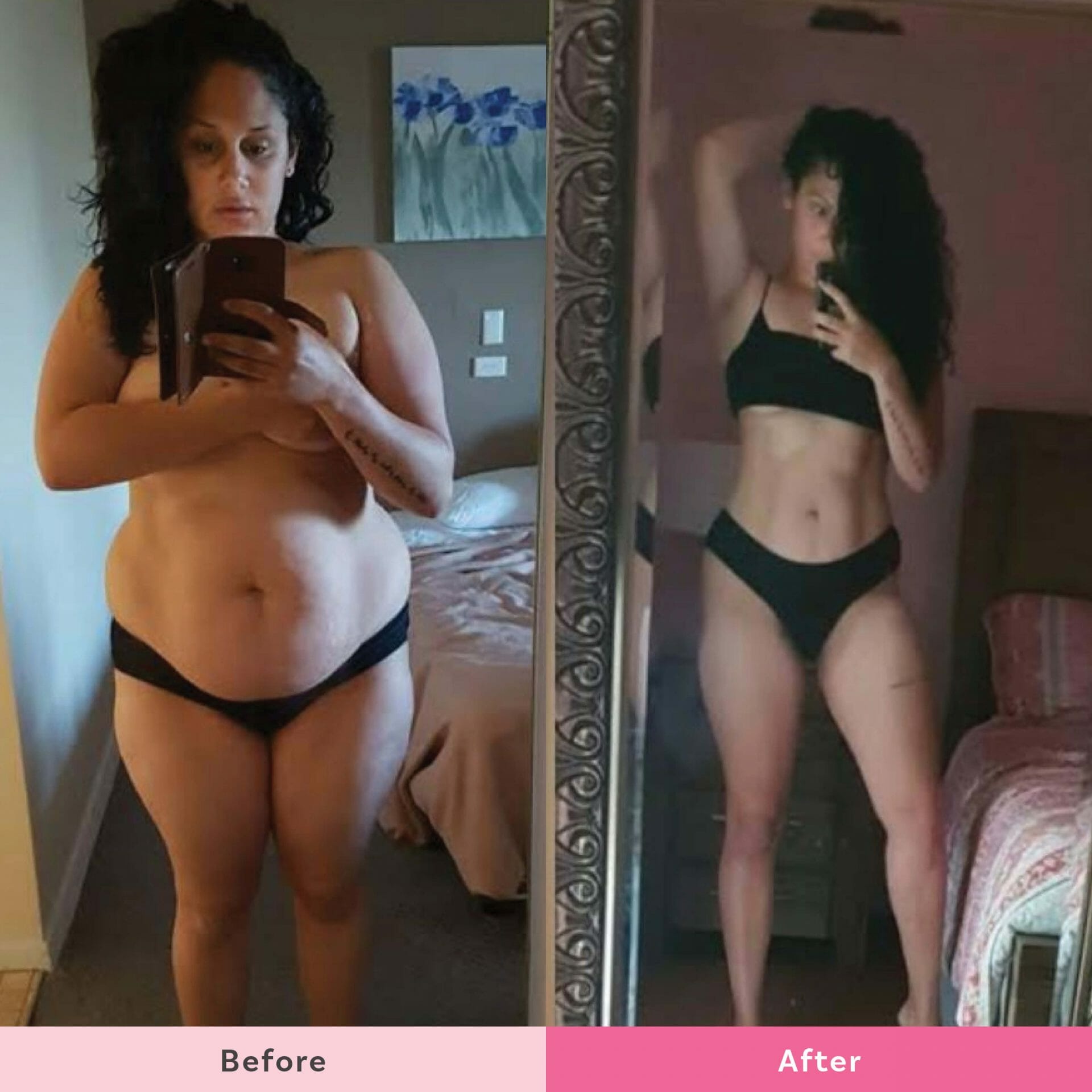 For me, the physical changes are a bonus! Suffering from severe depression and anxiety for over 2 years, I am now the happiest I've ever been!! My whole mindset has changed since joining The Healthy Mummy! I love being apart of such a supportive group of women! Best decision I ever made for my health & mental health!
---
Hayley has lost 19kgs!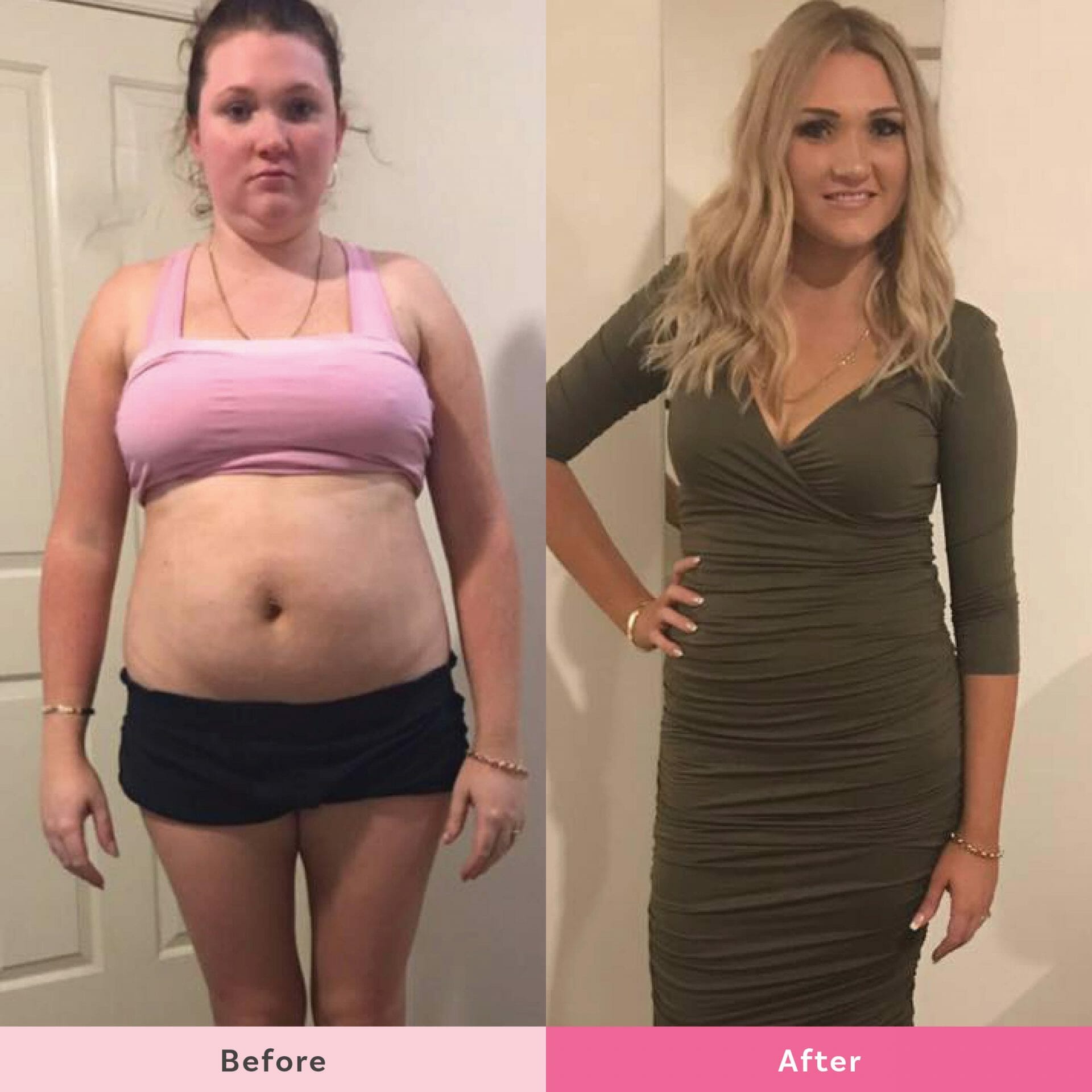 I set myself a goal to lose 5 kilos, and when that came off within only two weeks I just kept going! Summer is just around the corner and I think for the first time in about nine years I might just be that mum on the beach with a four year-old and a three year-old…..in a BIKINI! Anything is possible if you set your mind to it ladies!!
---
Cicily has lost 56kg
I've lost a lot of weight with The Healthy Mummy. I cannot recommend it enough. It's a new world. But that's not the great part about it. It's not the number on the scales that makes me happy…it's walking past a mirror and not hating what I see!