Julie Is An Inspirational Mum To Be For September
Hi all, my name is Julie and I am so excited to be back on board as an Inspirational Mum to Be for September and I hope that throughout the month I can help inspire and motivate you all on your healthy pregnancy journeys.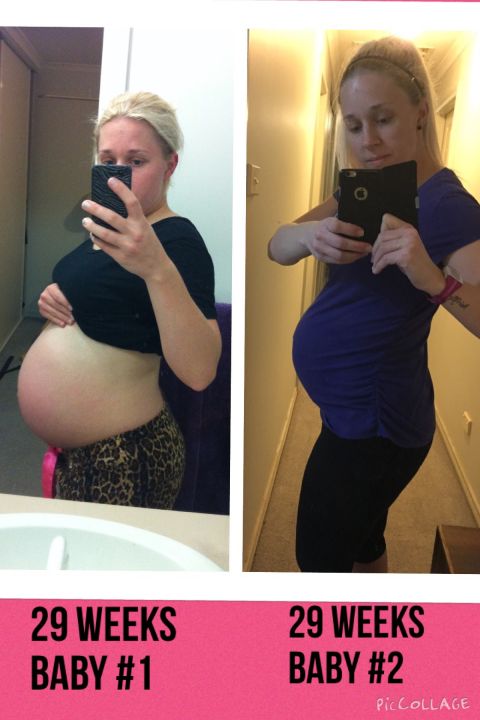 Working full time, being a busy mum to my darling 3 year old daughter Ariah and having just entered my 32nd week of pregnancy with baby #2 – life is pretty hectic in my household at the moment but The Healthy Mummy makes staying on top of things food wise so easy!
I am easily able to plan my meals using The Healthy Mummy Pregnancy Eating and Exercise Plan as well as the 28 Day Challenges and still getting my smoothie fix using The Healthy Mummy Pregnancy Smoothies.
By this time in my last pregnancy I was so over it, I was huge from eating an unhealthy diet and being inactive, sleeping terribly and just generally miserable. I cannot believe the difference staying healthy and active has made, so now I am getting very close to the business end of my pregnancy I am more determined than ever to stay on track – after all labour is a tough thing to get through and keeping our bodies in the best condition we can is very beneficial.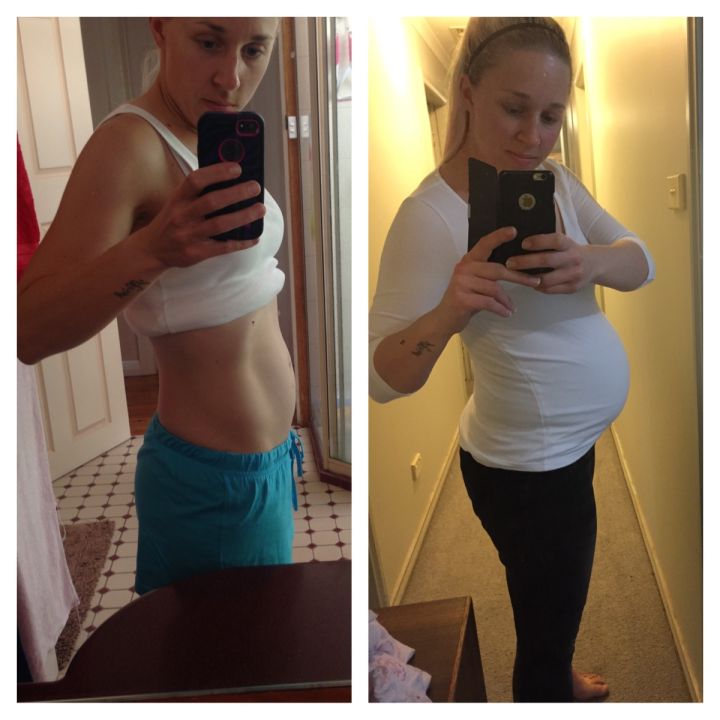 Spring has now sprung, which means the weather is starting to become more pleasant and it's the perfect opportunity to get outside in the beautiful spring air and get some exercise – even just a quick walk everyday is going to do you the world of good, not only physically but mentally as well.
I look forward to sharing the final stages of my Healthy Pregnancy journey with you all
Julie xx
Click here to visit our pregnancy products shop.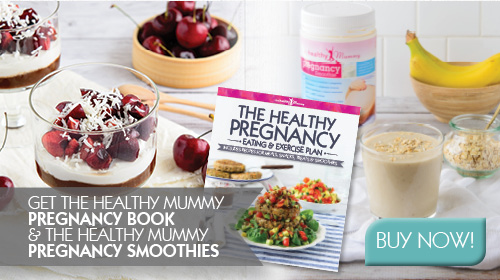 Disclaimer: Always speak to your doctor before changing your diet,taking any supplements or undertaking any exercise program in pregnancy. The information on this site is for reference only and is not medical advice and should not be treated as such, and is not intended in any way as a substitute for professional medical advice..
Our plans promote a health weight gain in pregnancy to benefit the mother & baby and you can read more on this here 
The owners of The Healthy Mummy do not make any representations or warranties, express or implied and shall have no liability or responsibility to any person or entity with respect to any loss or damage caused or alleged to be caused directly or indirectly by the information contained herein and nothing in this disclaimer will limit or exclude any liability for death or personal injury resulting from negligence, limit or exclude any liability for fraud or fraudulent misrepresentation, limit any liabilities in any way that is not permitted under applicable law or exclude any liabilities that may not be excluded under applicable law.