Hi all, my name is Julie and I am so excited to be back on board as an Inspirational Mum to Be for September and I hope that throughout the month I can help inspire and motivate you all on your healthy pregnancy journeys.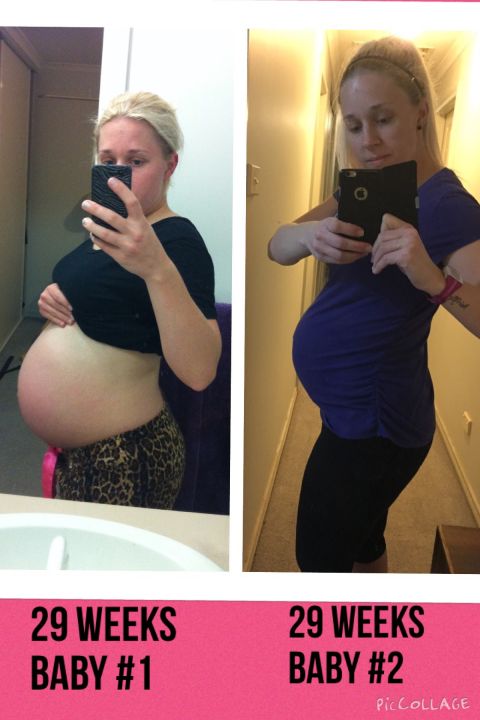 Working full time, being a busy mum to my darling 3 year old daughter Ariah and having just entered my 32nd week of pregnancy with baby #2 – life is pretty hectic in my household at the moment but The Healthy Mummy makes staying on top of things food wise so easy!
I am easily able to plan my meals using The Healthy Mummy Pregnancy Eating and Exercise Plan as well as the 28 Day Challenges and still getting my smoothie fix using The Healthy Mummy Pregnancy Smoothies.
By this time in my last pregnancy I was so over it, I was huge from eating an unhealthy diet and being inactive, sleeping terribly and just generally miserable. I cannot believe the difference staying healthy and active has made, so now I am getting very close to the business end of my pregnancy I am more determined than ever to stay on track – after all labour is a tough thing to get through and keeping our bodies in the best condition we can is very beneficial.