Julie Talks Weight Gain During Pregnancy
There have been quite a few conversations regarding healthy pregnancy weight gain and what's a "good" or "healthy" amount of weight gain in the Healthy Mummy Pregnancy Support Group.
So I thought I would share a blog about my experiences when it comes to weight gain during pregnancy.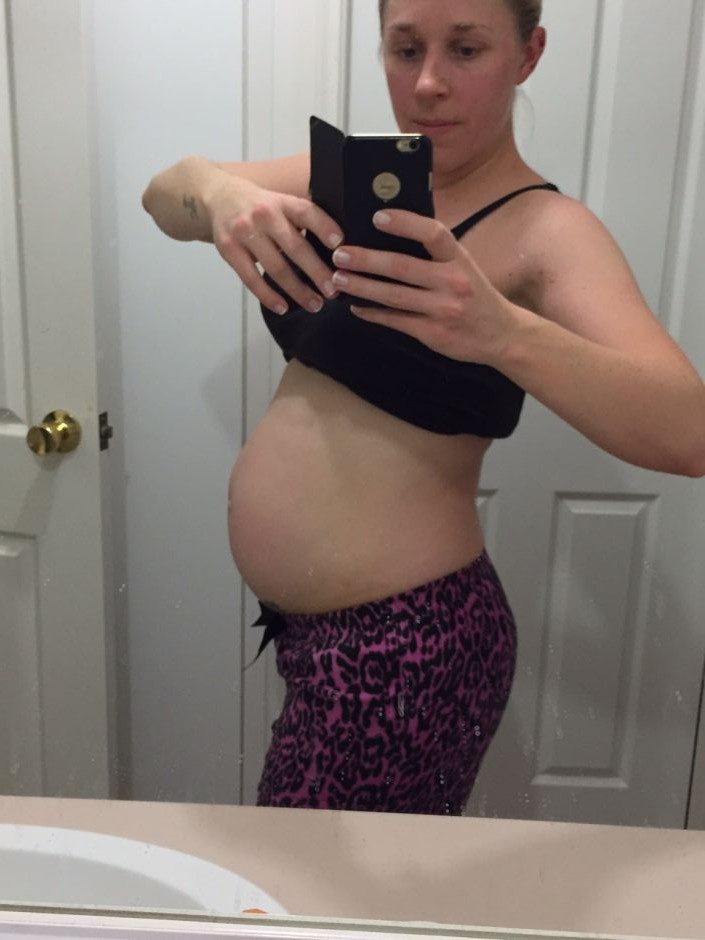 After doing some research online regarding pregnancy weight gain, it seems there is a bit of misconception between HEALTHY gain and AVERAGE gain.
Many people will say the HEALTHY amount of weight to gain during a pregnancy is 12-14kg, however this is actually the AVERAGE gain for women.
This means it is only natural for there to be women who gain less or gain more than this and they can in fact still be considered to have gained within a healthy range.
The average weight gain of between 12-14kg can be broken down to the following:
Baby = 3-4kg
Placenta = 0.5kg
Amniotic Fluid = 1kg
Uterus = 1kg
Blood Volume = 1.5kg
Breasts = 0.5kg
Fat Stores for Breastfeeding = 3.5kg
Fluid Retention = 1.5kg
As each woman's body responds differently during pregnancy, the numbers mentioned above can be higher or lower depending on each individual and still be considered within the normal range.
From my personal experience, I can tell you that I am one of those women whose weight gain during pregnancy is ABOVE average.
While I will admit sometimes I do mentally struggle with what seems to be an ever increasing number on the scales, I need to remind myself that the weight gain is inevitable and I cannot control it BUT what I can control is my health and that is what I have been focussing on.
Lets talk numbers – my first pregnancy I gained a total of 24kg, this pregnancy at 26 weeks I have gained 14kg so far. However the difference between the two pregnancies is undeniable!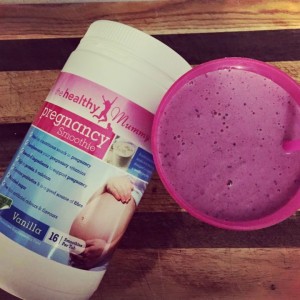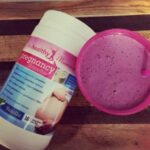 When pregnant with my first I "ate for two", ceased ALL physical activity, ballooned to a size 14 maternity and felt fat, frumpy and miserable.
This time I have taken particular care to maintain a healthy pregnancy, including Healthy Mummy Pregnancy Smoothies, and keeping active.
Despite what might seem like a high amount of weight gained so far, I am still wearing a size 10 maternity, and apart from the usual tiredness that comes along with pregnancy I have been feeling great. Certainly much more energised and far from the miserable pregnant woman I was last time!
So my advice ladies, is ditch those scales and concentrate on being the healthiest Mum to-be you can. You will feel better for it. After all, the weight gain is going to happen – don't let it put a downer on what is a wonderful time in your life!
Julie xx
Click here to visit our pregnancy products shop.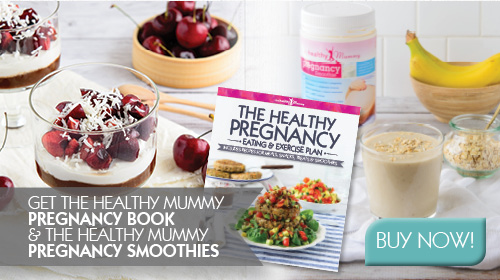 Disclaimer: Always speak to your doctor before changing your diet,taking any supplements or undertaking any exercise program in pregnancy. The information on this site is for reference only and is not medical advice and should not be treated as such, and is not intended in any way as a substitute for professional medical advice..
Our plans promote a health weight gain in pregnancy to benefit the mother & baby and you can read more on this here 
The owners of The Healthy Mummy do not make any representations or warranties, express or implied and shall have no liability or responsibility to any person or entity with respect to any loss or damage caused or alleged to be caused directly or indirectly by the information contained herein and nothing in this disclaimer will limit or exclude any liability for death or personal injury resulting from negligence, limit or exclude any liability for fraud or fraudulent misrepresentation, limit any liabilities in any way that is not permitted under applicable law or exclude any liabilities that may not be excluded under applicable law.