Each month, the Healthy Mummy team are going to be bringing you a Motivating Mum who is on our plans and is losing weight to bring you an extra dose of motivation to help you in your own weight loss efforts.
If you would like to be one of our Healthy Mummy Motivating Mums please send us your name and details to i[email protected] Please note you to have already lost weight on our plans to be selected.
Today we hear from Kat Brown who has lost 18kg on our Healthy Mummy Plans and looks amazing!
"My husband is still working away on a 2/1 roster so I have been sending him picture updates of my weight loss progress using The Healthy Mummy products and plans.
He has noticed the obvious weight loss (which is now 18kg) but the bigger thing he has noticed is how more confident I am becoming- and I am!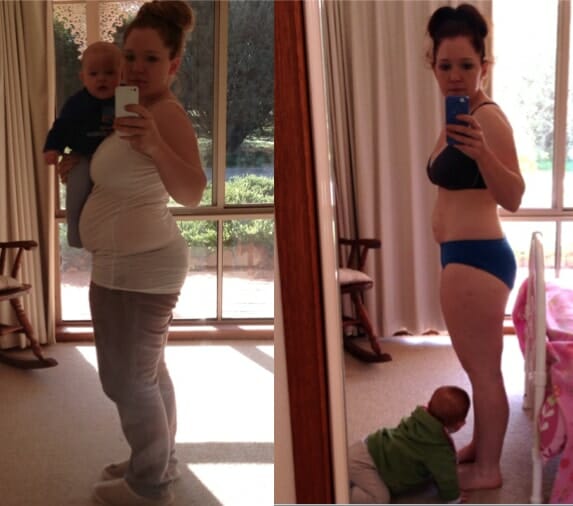 No more feeling ashamed and extremely uncomfortable in everything I ware.
No more getting changed in the dark.
No more dreading doing the housework due to a sleepless night with bubs and no energy.
No more avoiding being photographed because I hated the way I looked.
Now I can't wait to face my busy days with the 4 kids, school runs, lawns that need to be mowed, cows that need to be fed and the never ending mountain of washing 😉
I am finally starting to love my life more than ever and it's all thanks to the Healthy Mummy plans!
Never have I had so much energy! Not even before I had kids did I feel this good physically and mentally.
I still have a long way to go but I'm over half way now and I know I will get there soon.
So if you are thinking of starting- DO IT!! You will NOT regret it at all!
I have still been having 2 healthy mummy smoothies a day- I just love them!
My favorites are any green smoothie I can think of- if you haven't tried one, you should!
I have started to follow the 28 day plan a lot more strictly as I want to push myself a bit more.
I have been doing the new exercise DVD everyday broken down into – arms and legs in the morning, then the low impact cardio and toning cardio when bubs has a sleep and the abs and stretch and relax once EVERYONE is in bed- such a wonderful way to end my busy day!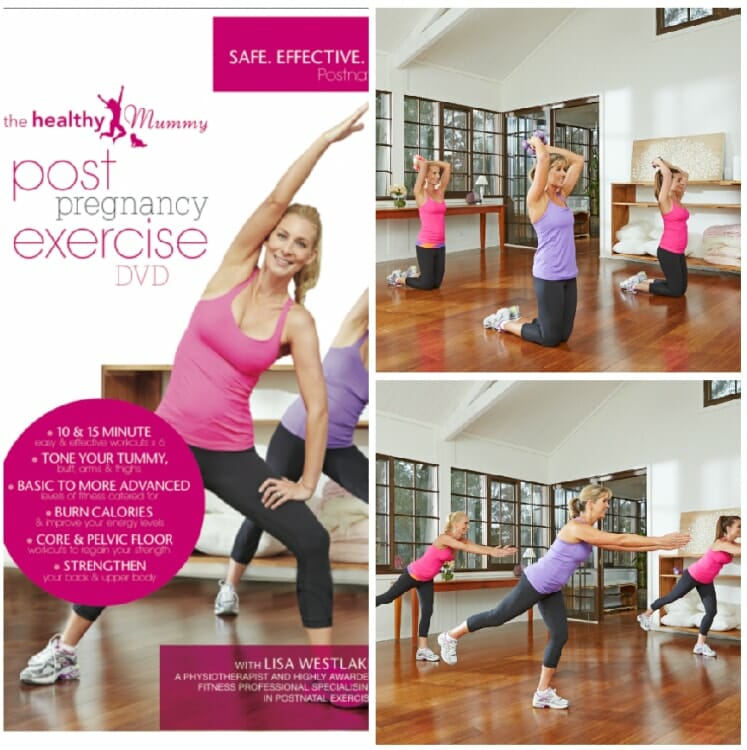 The DVD has been amazing for me as I can get a bit busy with the 4 young kids and I have been struggling with getting the time to exercise.
I would have 2 awesome weeks of exercise and then 2 not so good weeks and that was stunting my progress but now with the DVD I have been doing it every day ( not Sunday as it's my rest day) and I am feeling FANTASTIC and I am seeing results already 🙂
Stay happy and healthy xoxo