Kat's 23.5kg Weight Loss Result
Hi Healthy Mummy, My name is Kat Brown and I wanted to share my weight loss story with you. I am 28 and I am a full time mum with 4 kids aged 5, 3 1/2, 2 and 1.
I have been using the Healthy Mummy products for the past 8 months and I have now lost 23.5kg of weight and a total of 102cm from my body on the healthy mummy weight loss plans.
I have been following the 28 day plan, using 2 healthy mummy smoothies a day, The Comfort Eating Cookbook and the spring and summer cookbook.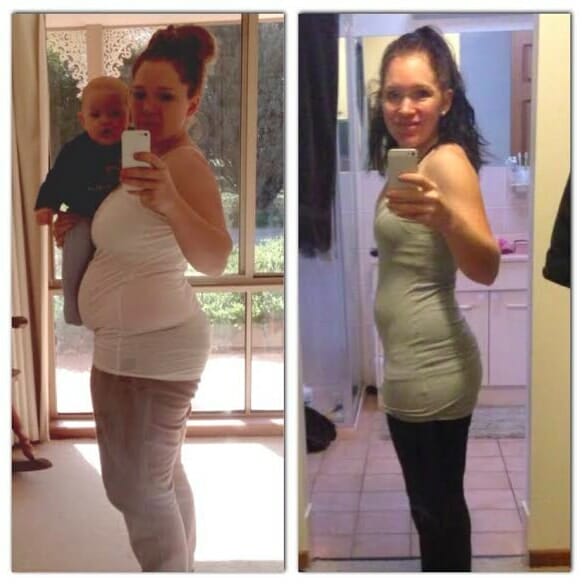 I have had a really good week food wise this week and have been trying out having a meal for lunch and a healthy mummy smoothie for breakfast and dinner and it has been working very well for me! If has stopped the afternoon over snacking and the after dinner snacking too 🙂
I have also tried several meals from the new winter plan and the soups have been so delicious!!!!
I have missed a few days of exercise due to other things being a priority and kids being unwell so I will be rectifying this this week and am back in track for training for my run in May. The exercise DVD has been a lifesaver most days as I still can get a quick workout in before bed most nights.
Stay happy and healthy xoxo
Kat Brown