Kizzia's 12kg Weight Loss Update
Wow! The last two weeks have been amazing! I have learnt so much about myself and what my body is capable of and I could not be happier. It truly has been an amazing journey and I cannot wait to continue for the rest of the month as a motivating Mum but continue for the rest of my life on a healthy eating plan!
The last two weeks have been pretty crazy in my household! I celebrated my son's first birthday, my husband's birthday, I started back at work and started studying! When I was selected to be a motivating Mum I knew all this was happening and it encouraged me to be healthier. I was going to be busy so I should definitely try to be the healthiest I can be to get me through it all!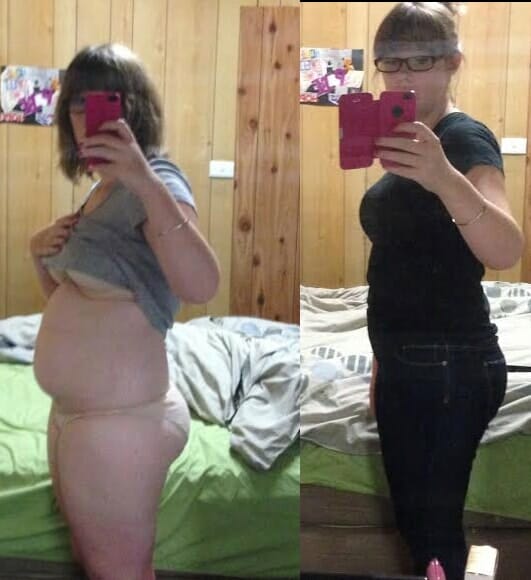 To help with this at the start of the week I sat down with my healthy mummy cookbooks and do my meal plan up for the week ahead. I not only do the 3 main meals of the day I also mark out what snacks I am going to eat. This helps a lot when you are trying to find something healthy but just can't quite think of something that hits the spot and you end up heading for the junk food. I find it also helps because when I get ready for work or the day ahead I can have my lunch and snacks already to go!
The recipes in both the 28 day plan and the spring and summer cookbooks are so delicious and easy, which makes a long day a lot more manageable when you know that dinner won't take long to cook but will be the best food for you and your family. I actually found myself eating dinner at 5:30 one night because I had made dinner thinking it would take longer than it did to cook.
Another great thing about all these recipes is that the ingredients are really easy to find at any supermarket because we all know how frustrating it can be shopping with a screaming child and not being able to find that one ingredient for dinner. My favourite recipe from the Healthy Mummy cookbooks is the barbequed chicken burgers from the spring and summer cookbook. It was so delicious my husband even ate it without any fuss at all! Over the last fortnight I have found my favourite smoothie ever, it the banana and walnut smoothie from the spring and summer cookbook! It has a great taste from the walnuts but is still lovely and creamy from the banana, I recommend this one!
Before using the Healthy Mummy products I didn't really do much exercise on a daily basis only every other day. Since starting February I have been exercising every day and it may sound like hard work but with the help of all the products it is really simple to exercise while you are busy. I love the Post pregnancy exercise DVD. If I have a lot of time on my hands I will do all the workouts on the DVD but if I only have a spare couple of minutes I will just do one or two of the workouts. Another thing I love about the DVD is that it is made for every Mum, whether you have just had a caesarean or if you are a little more fit. At the start of the month I was just doing the lighter version of the workouts but after just a fortnight I can use hand weights and all!
I have a few little tips I have found useful tips that I would love to share with you all! Firstly, this one comes from the Healthy Mummy tips, I have found that if I brush my teeth straight after dinner I am a lot less likely to pig out on high calorie sweets of a night time. Another great tip I have is when you are getting ready for the day put your workout clothes on. I done this a few days during the last two weeks and found that I actually exercised more on the days that I wore my exercise clothes all day (I also found that I did more housework on those days too!). I also started walking a lot more, walking to the shops rather than driving or catching a bus, and going to work catch a bus then walk some of the way!
From all the great plans and exercises I have learnt from the Healthy Mummy products I have lost a total of 2kgs and 12kg in total with The Healthy Mummy Plans and I can't wait to continue for the rest of the month using meal plans and exercise plans to get closer to my goal! I know we can all do it!
If you are ready to lose weight then The Healthy Mummy plans offer a healthy and safe exercise and diet routine
And to see our shop and plans click here and you can use code LOYALTY for a 10% DISCOUNT at the checkout