The 28 day plan and exercise program and healthy mummy smoothies have helped me to lose 18kg and helped me to get back on track with healthy eating and lifestyle habits.
I believe the reason the healthy mummy plans work is because it's real food instead of a fad diet.  I'm still eating whatever I want, just making healthier choices.
One of my favourite dinner recipes from the 28 day plan is the beef stir fry and I've had that a few times this fortnight.  I've also tried a few recipes from my new Spring & Summer cookbook: the chicken burger and the chicken and mango kebabs were amazing.
Hard to believe that it's possible to lose weight eating such delicious food!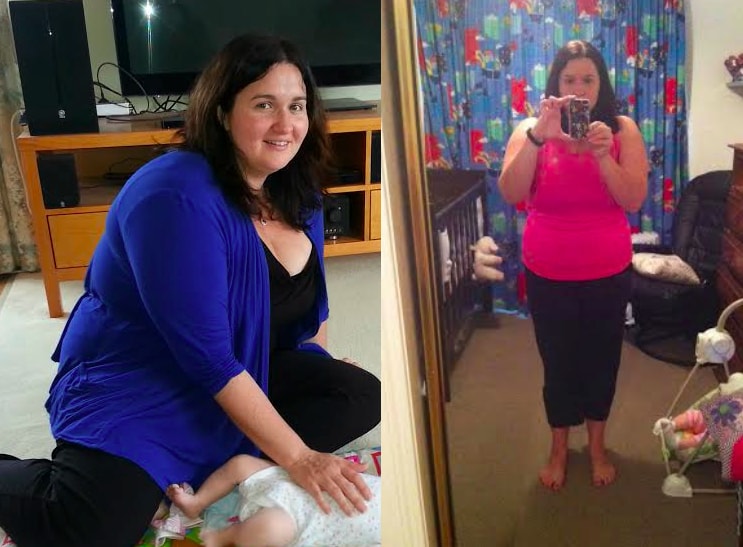 It's hard to choose a favourite healthy mummy smoothie – I always like anything chocolate, but I love all the smoothie recipes in the books and on the website.
One thing that has helped to keep me on track is eating whenever I'm hungry (but making sure that it's something healthy!).  Before the healthy mummy program I would sometimes try to limit my food intake or cut out carbs etc to lose weight.  It would work for awhile, but it wasn't sustainable because then I'd just get so hungry that I'd eat anything I could find.  The 28 day plan is flexible enough that if I am craving a particular food, I can have it in moderation or satisfy my sweet tooth with a chocolate healthy mummy smoothie.
I notice that I have a lot more energy and feel fitter since making the commitment to exercise daily (walking, exercise DVD or gym classes).  I absolutely love the Post Pregnancy Exercise DVD!  Since I go to the gym most days now, I wasn't sure that it would be challenging enough – but I definitely work up a sweat!  I like that there is the flexibility to choose whether to do shorter work outs or the whole DVD at once.
The accountability of having to share what I'm doing has been so motivating, and I hope that it's motivating others.  Keep going, we'll get there together!
Kristy Tidey
GET YOUR 10% DISCOUNT
If you are ready to lose weight then the Healthy Mummy plans offer a healthy and safe exercise and diet routine and you can get a 10% discount by using code LOYALTY at the checkout PLUS our BEST SELLING 28 Day Diet & Exercise Plan is available as a 200pg Printed Book