A big well done to Lacey who has lost over 10kg using our products and plans. Read Lacey's weight loss update below:
Hi Healthy Mummy team, my name is Lacey Maguire and I am very happy to say that I have lost 10.5kgs since I started using the 28 Day Breastfeeding Friendly Diet And Exercise Plan and the Healthy Mummy smoothies.
I have been on the Healthy Mummy plan for nine weeks and am extremely happy with the results, my weight loss and my increased energy levels.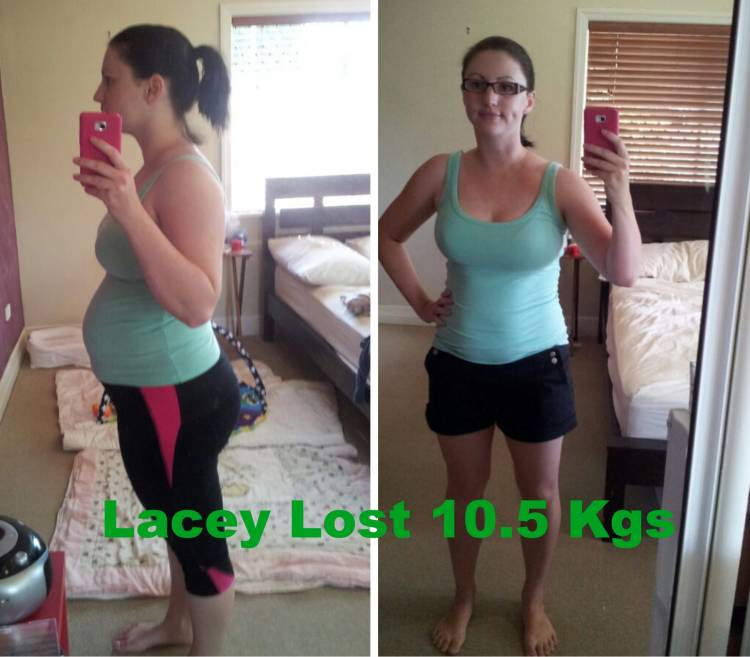 My little baby boy is now 7.5 months old and I started the healthy eating and weight loss plan when he was 5.5 months old as I felt ready to do something for myself and start losing my pregnancy weight.
I was 76 kgs before I started using the Healthy Mummy products and am now 65.5 kgs. My ultimate goal is to reach 60 kgs.
I am enjoying the healthy mummy smoothies for breakfast and lunch and I find that the smoothies are a great way to include fruit and veggies in my diet and they have also increased my milk supply.
My husband and I both love the dinners on the plan and we also make dinners from the website. We are really loving trying new recipes which we didn't really do before.
A big thank you to the the Healthy Mummy team for helping me make a permanent lifestyle change. I find the Facebook posts particularly helpful.
Cheers,
Lacey Maguire
If you are ready to lose weight then The Healthy Mummy plans offer a healthy and safe exercise and diet routine that are safe if you are breastfeeding