Has Lara Worthington Just Revealed She Is Expecting Baby Number Three With This Cream?
Lara Worthington has caused a meltdown on social media after sharing a video of her alluding to the fact she is expecting baby number three with a cream…to help with her pregnancy pigmentation.
The Aussie star – who is mum to two-year-old Rocket Zot and an unnamed son with her actor hubby Sam Worthington – uploaded a clip to her Instagram Story of a tub of dermamelan mask from the Victorian Dermal Group, which reduces and eliminates skin blemishes.
"With pregnancy comes pigmentation," Lara captioned on the clip.
"Thank you @vicdermalgroup for the suggestion to try the dermamelan treatment."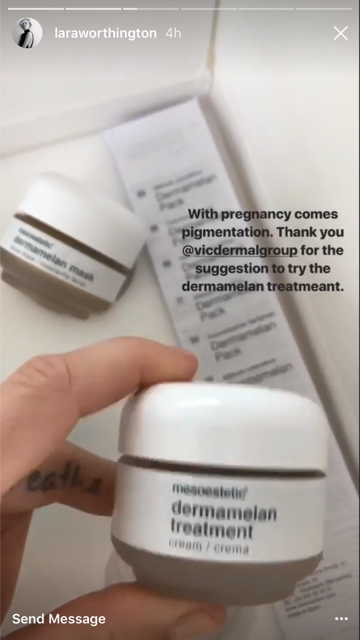 Another post included some more products from the brand, one that had "use after 4 wks" written on it.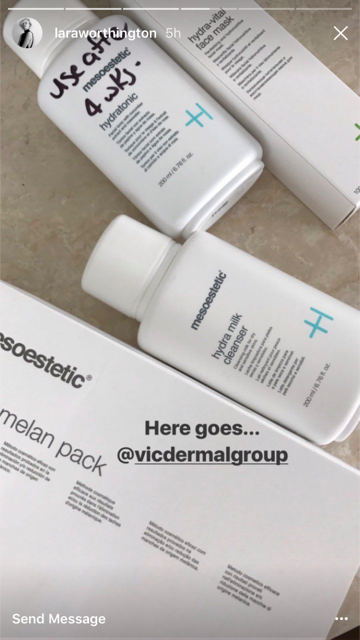 However, after further investigation by The Healthy Mummy, some pigmentation creams should not be used by pregnant women. BUT it can be used on the dark pigmentation women may experience after pregnancy, due to hormonal fluctuations that cause the skin to change colour…
It's not known whether Lara's cream can be used when you are expecting or not. The website states: "Each patient is different, each cause of pigmentation is different, and therefore each treatment plan is different."
So Is She Preggers?
It's not the first time this year Lara has caused speculation she is expecting again.
While watching the Grammys in February, she shared a pic of Beyonce's performance and wrote: "I miss being pregnant."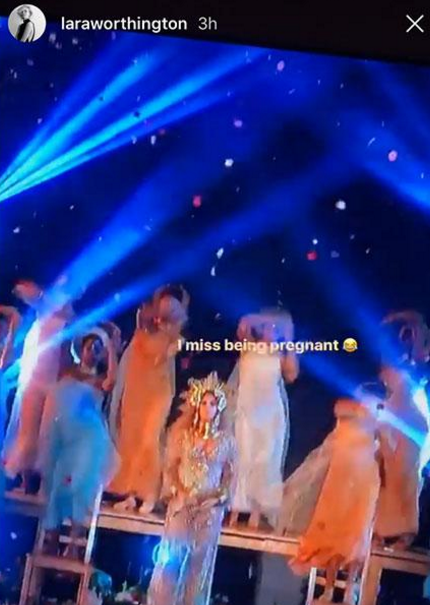 And if that wasn't enough fuel to the fire, Lara also made another reference to Beyonce – who announced she is expecting twins with her rapper husband Jay Z a few weeks back – as she got teary as the nominations for 'Album of the Year' was read.
"I'm crying too. Am I pregnant again…," Lara wrote.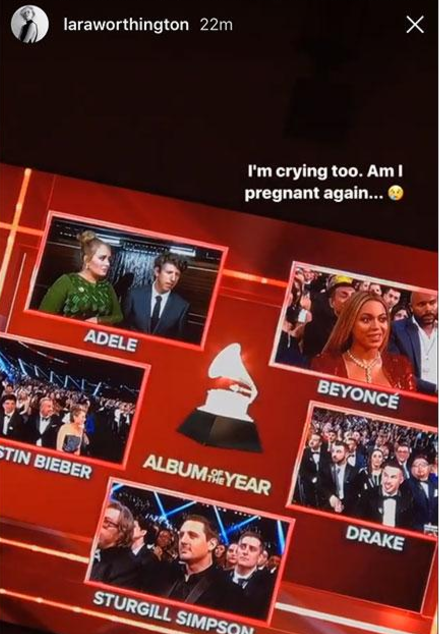 "I would love to have more children, definitely," Lara, 29. told Today Extra last year.
"There's nothing that really sets you up or prepares you for motherhood then when it happens, it is something you just can't compare."
Spill the beans, Lara! Are you pregnant or just sorting out your post pregnancy pigmentation?
Why Do Women Get Patches Of Pigmentation During Pregnancy?
Dark, blotchy, brown patches or pigmentation on your forehead, cheeks, upper lip and neck are also known as chloasma or melasma. This condition affects 50 to 75 percent of expectant mothers says pregnancy bible What To Expect What You're Expecting as well as Huggies.com.au.
It's also known as the 'mask of pregnancy' and is caused by your body making extra melanin after a steep rise in oestrogen levels. It may also mean your freckles, moles and nipples are a darker shade too. And some women experience a dark line over their pregnant bump, which is also called linea nigra.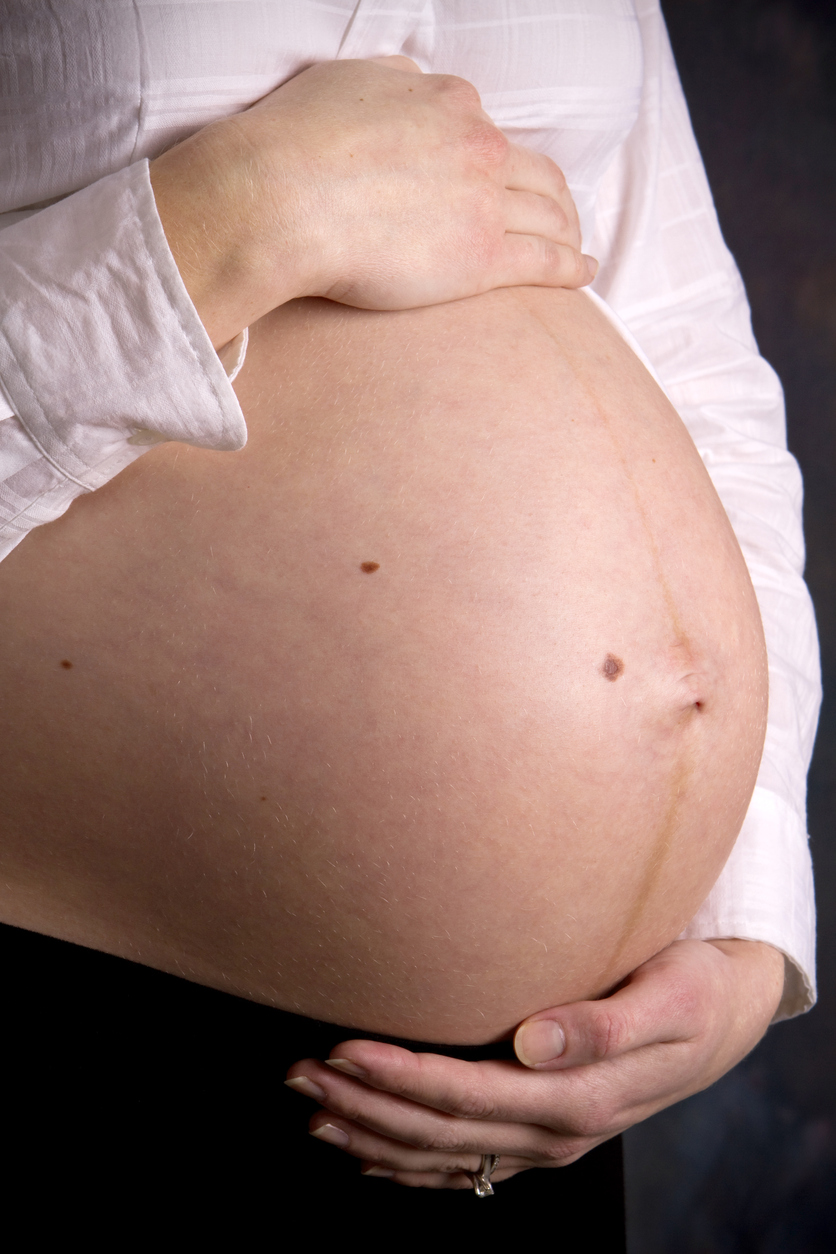 The good news is that it's usually only temporary.
Here's what you can do about it:
Fill up on folic acid, studies shows this helps hyper-pigmentation.
Wear a high level of SPF, as sunlight can exaggerate it.
Conceal it with a good concealer.
For more celebrity news, click HERE.