Fierce Debate Expected After US Recommends Delayed Cord Clamping
The topic of delayed cord clamping has caused fierce debate in Australia, and this latest update out of the US is set to once again ignite passions.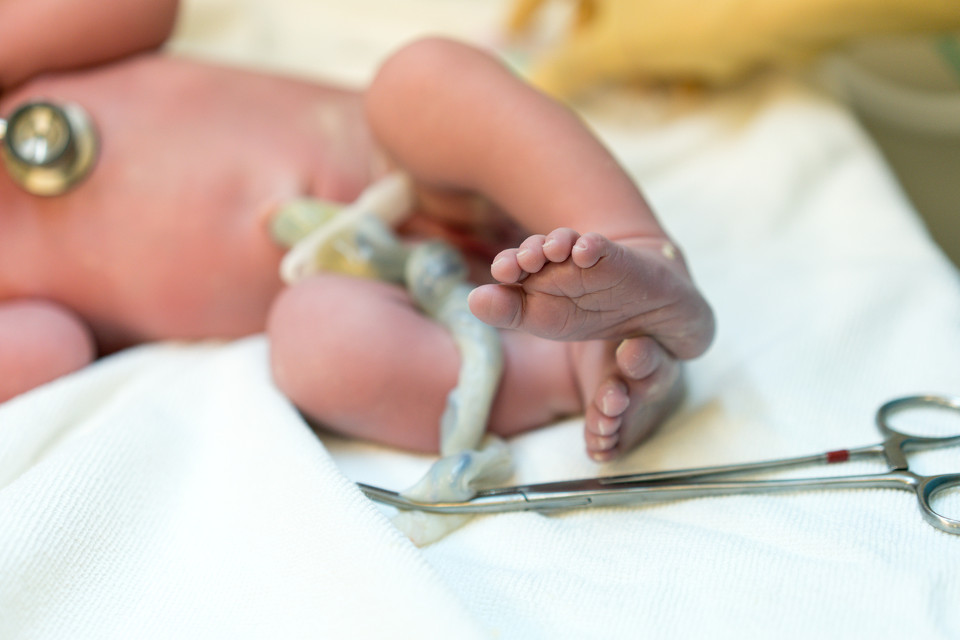 It's now being recommended that clamping of the umbilical cord in healthy babies be delayed for at least 30 to 60 seconds after birth, in the US.
The American College of Obstetricians and Gynecologists (ACOG) says it's been prompted by the benefits of delayed clamping for newborns.
What Is Delayed Cord Clamping?
In Australia delayed cord clamping is defined as clamping the newborn's umbilical cord once it's stopped pulsating. However, it can also be defined as clamping more than one minute after birth.
Just when a baby's cord is clamped after birth in Australia tends to vary from hospital to hospital, but generally it's done immediately after birth.
Many Australian mums opt to ask their obstetrician to delay cord clamping if they are storing stem cells from cord blood.
The World Health Organisation recommends delayed clamping, because it may improve the amount of iron the baby has in its system for up to six months after birth.
In 2013, an Australian-led study found that delayed clamping had benefits for newborns, while clamping too early 'may reduce the amount of blood that passes from mother to baby via the placenta, affecting the baby's iron stores'.
What Are Benefits Of Delayed Cord Clamping?
The new guidelines for American mums outline a raft of benefits including:
Improved transitional circulation
Better establishment of red blood cell volume and decreased need for blood transfusion
Lowers the incidence of brain haemorrhage and an intestinal disease called necrotizing enterocolitis
For term infants, it increases haemoglobin levels at birth and improves iron stores for several months, which helps prevent iron deficiency during the first year of life. Iron deficiency has been linked to impaired cognitive, motor and behavioural development.
Doctor Says Health Benefits for Preterm and Term Infants
Doctor Maria Mascola, an obstetrician-gynaecologist, says there is clear health benefits to delaying cord clamping.
"While there are various recommendations regarding optimal timing for delayed umbilical cord clamping, there has been increased evidence that shows that the practice in and of itself has clear health benefits for both preterm and term infants," she says.
"And, in most cases, this does not interfere with early care, including drying and stimulating for the first breath and immediate skin-to-skin contact."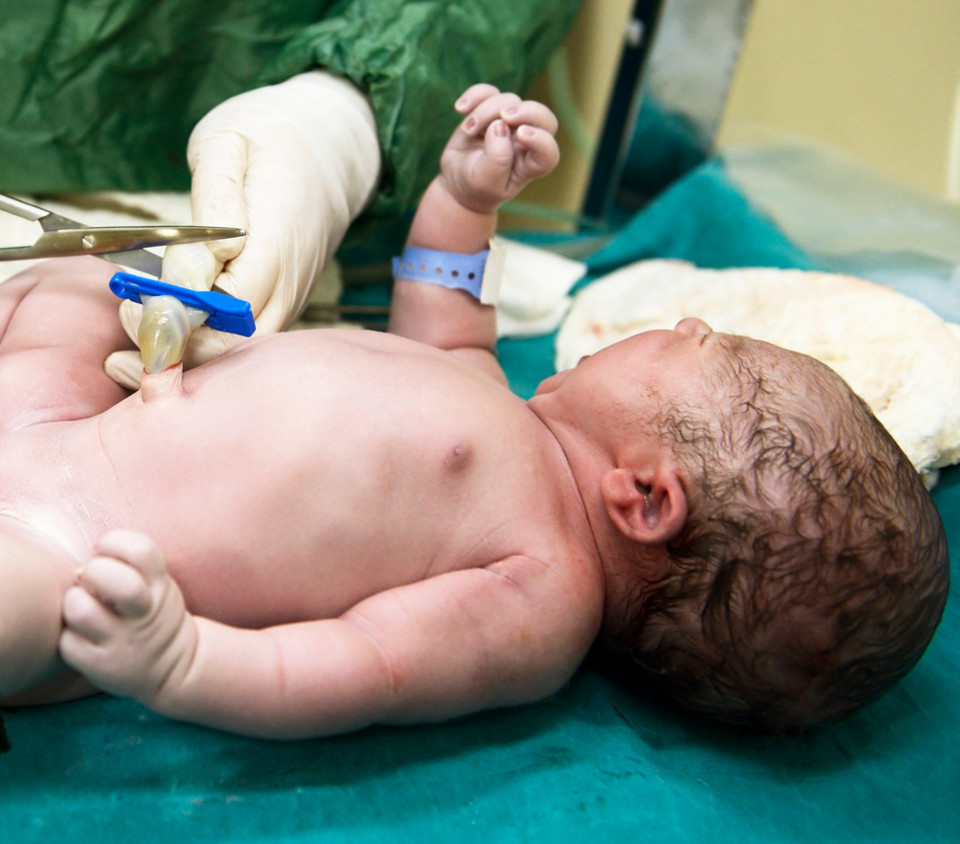 The Risks Of Delayed Cord Clamping
The main concern with delayed clamping is a small increased risk of jaundice, which doctors are urged to monitor.
The ACOG says research doesn't show that it increases the risk of new mums haemorrhaging.
Meanwhile, The Royal Australian and New Zealand College of Obstetricians and Gynaecologists says 'clamping the baby's cord within a couple of minutes of birth' is one measure that can help reduce the risk of heavy bleeding'.
If you're considering delayed cord clamping, it's recommended your discuss it with your obstetrician or midwife before your birth.
And don't forget to read our warning about DIY cord clamps.