'All of my life, weight loss has always been tough and I have struggled in maintaining a stable weigh for as long as I can remembert, and always seem to go  up and down on the scales
Whist I was pregnant with my little boy I put on a huge 23 kilos. After the birth I weighed 83 kilos. Nearly 7 weeks later I weighed 77 kilos (picture on the left).
With the help of the Healthy Mummy Smoothies and lots of daily walks as recommended in the Healthy Mummy plans I managed to lose 18kg in 8 months, which took the scales down to 59kg (pic on the right).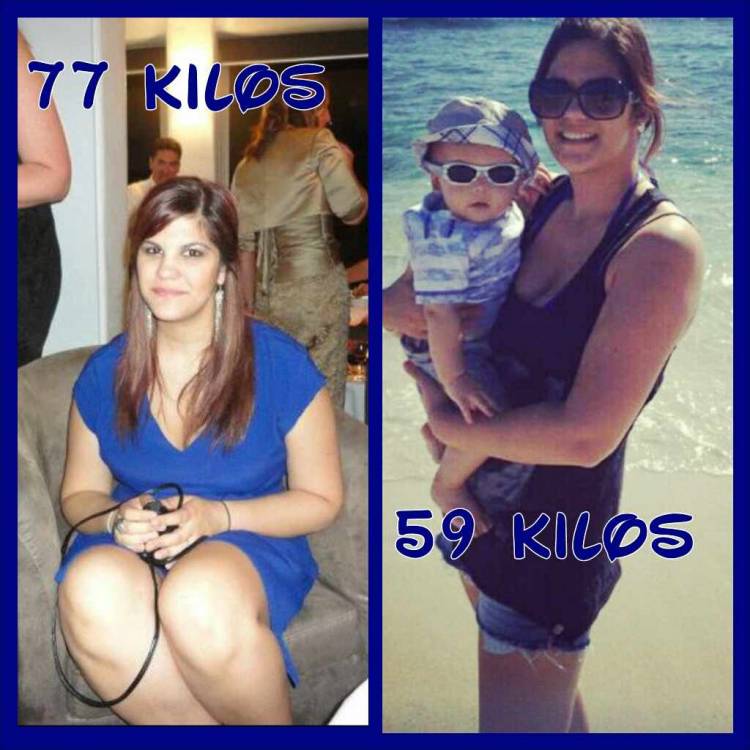 I am now pregnant with my second little bub, with only 6 weeks to go.
I have gained a bit of pregnancy weight but I know with the guidelines of the 28 Day Plan along with the Healthy Mummy Smoothies, I will be able to lose this weight again!'
– Laura Wannberg
Special Offer & 10% Discount
If you are ready to lose weight then The Healthy Mummy plans offer a healthy and safe exercise and diet routine that are safe if you are breastfeeding and you can use code LOYALTY for a 10% DISCOUNT at the checkout