Becoming a mum is supposed to be the most joyous time of our lives. But what no one really shares is how incredibly lonely it can be. We keep that part close to our hearts in fear we will be judged.
Increasingly more mums are staying in the comfort of their own homes instead of heading out into the real world. As such many hide behind their computer, portraying a 'perfect' life online while being incredibly lonely in the process.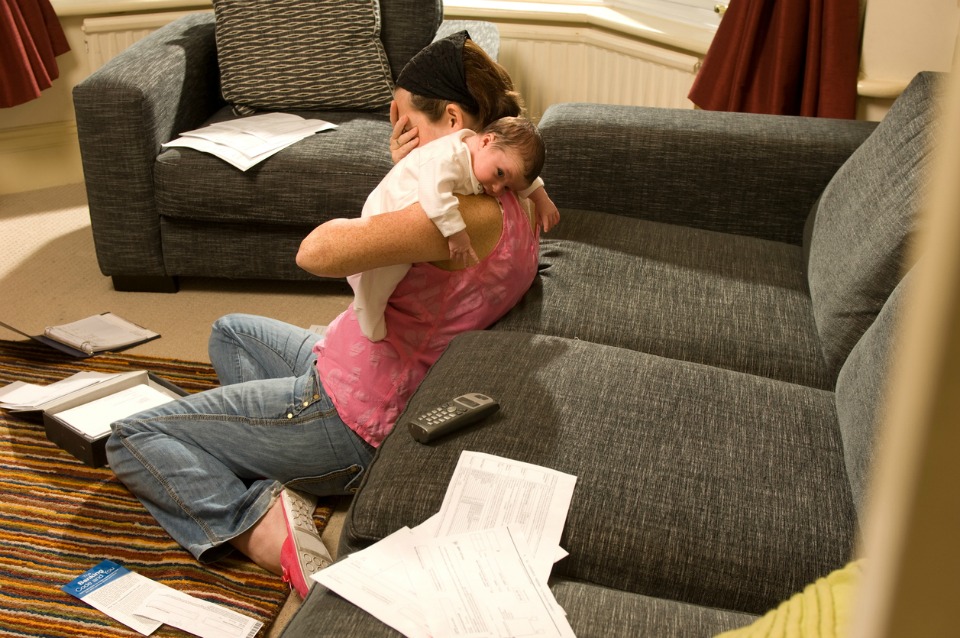 Mum felt lonely around 'perfect' mothers
One UK mum has spoken out about how she felt her loneliest when she was around other mums at a mother's group.
She said all the other mums seemed so incredibly happy and had a 'perfect' life, while she sat in the corner thinking; "I've had only 2 hours sleep, I've had a rubbish night". 
Expect joy, love and tiredness – but what about loneliness?
While pregnant, I was told to expect so much love and joy, and obviously expect to be tired. But no one really prepared me to be as lonely as I did.
Why do you think you always see a bunch of mums sitting in a cafe for four hours on just one cup of coffee? We don't go for the coffee. Although needed; we meet for the company.
Talking to a baby all day, putting all of your focus into a little blob who just sits there, can be very lonely.
Most of us count down the seconds until our partner walks through the door. Then we explode with so much verbal diarrhoea they can't comprehend what's going on.
What it's really like at home with your baby
So often people tell mums that they're lucky to get to stay home all day and just chill with their baby.
But what they don't realise is that it can be an incredibly lonely time. This is especially if you're without a car or not ready to leave the house with your newborn yet.
We're sure this video (below) will touch a nerve with some mums who've been there or are feeling lonely right now.
Fake online world
We could be having the world's worst day, but for a split second, our baby cracks a smile. We take a photo and we post it online and we portray that our life is 'perfect.'
Maybe it's time we started being honest with one another. Let's not portray our life as being perfect. If it helps just one person, why not be honest about how miserable your day is.
Here's a great post about how to stay sane at home with kids and 9 ways to survive the witching hour.
Are you a tired new mum in need of an energy boost?
As busy mums we're all about healthy shortcuts. As such we've created a way for you to get a shot of energy-boosting superfoods into your body by barely lifting a finger. You're welcome!
We've managed to pack 37 ingredients from real food sources into our amazing Super Greens. Our ultimate aim is to give busy mums an energy lift. Most of all, breastfeeding mums don't miss out because it's one of a few on the market that's breastfeeding friendly.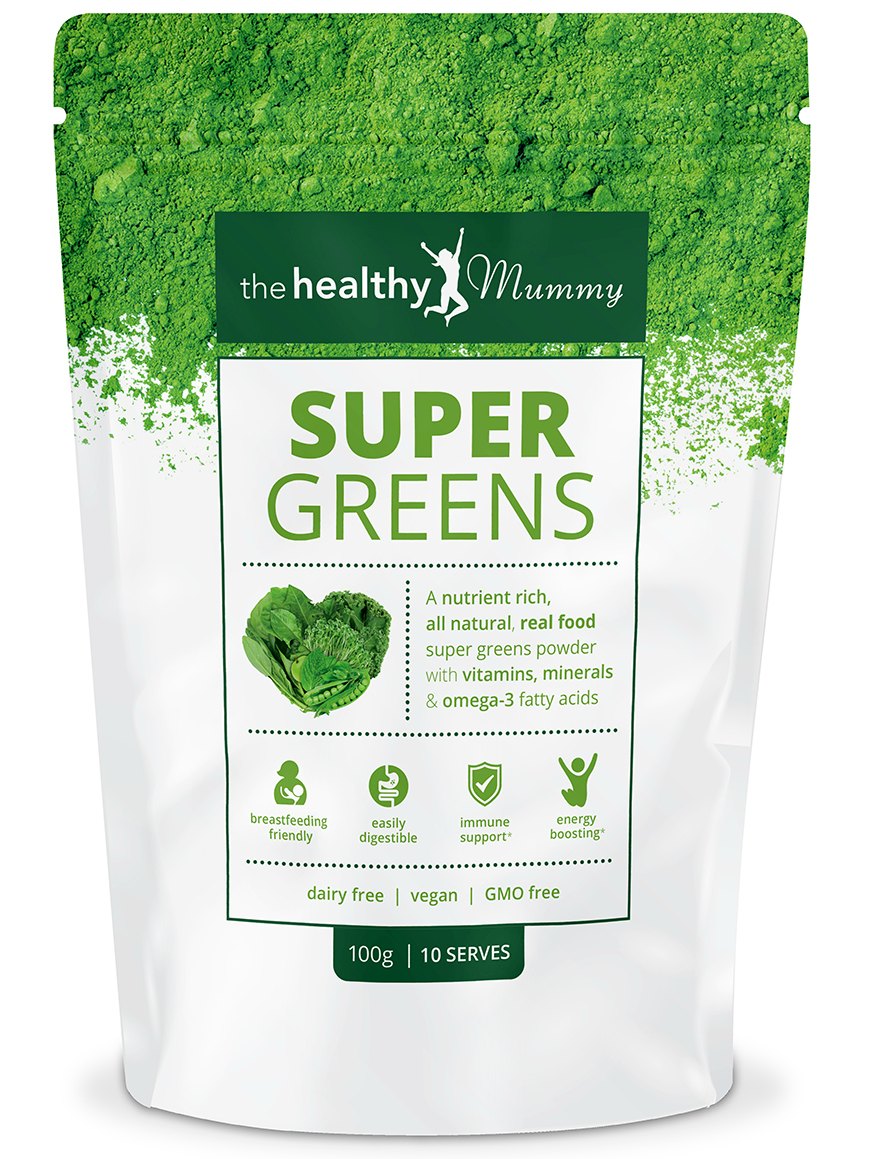 Made In Australia For Our Mums
Super Greens is made in the laid-back NSW town of Byron Bay. It's been put together using some of the world's most incredible superfood ingredients.
This product is high in spirulina; which has been labelled the most nutrient dense food on the planet. Super Greens also contains probiotics.
The whole foods that go into Super Greens are natural sources of vitamins and minerals and are an easily digestible blend.
What it doesn't contain is any dairy, sugar or gluten and it's vegan-friendly.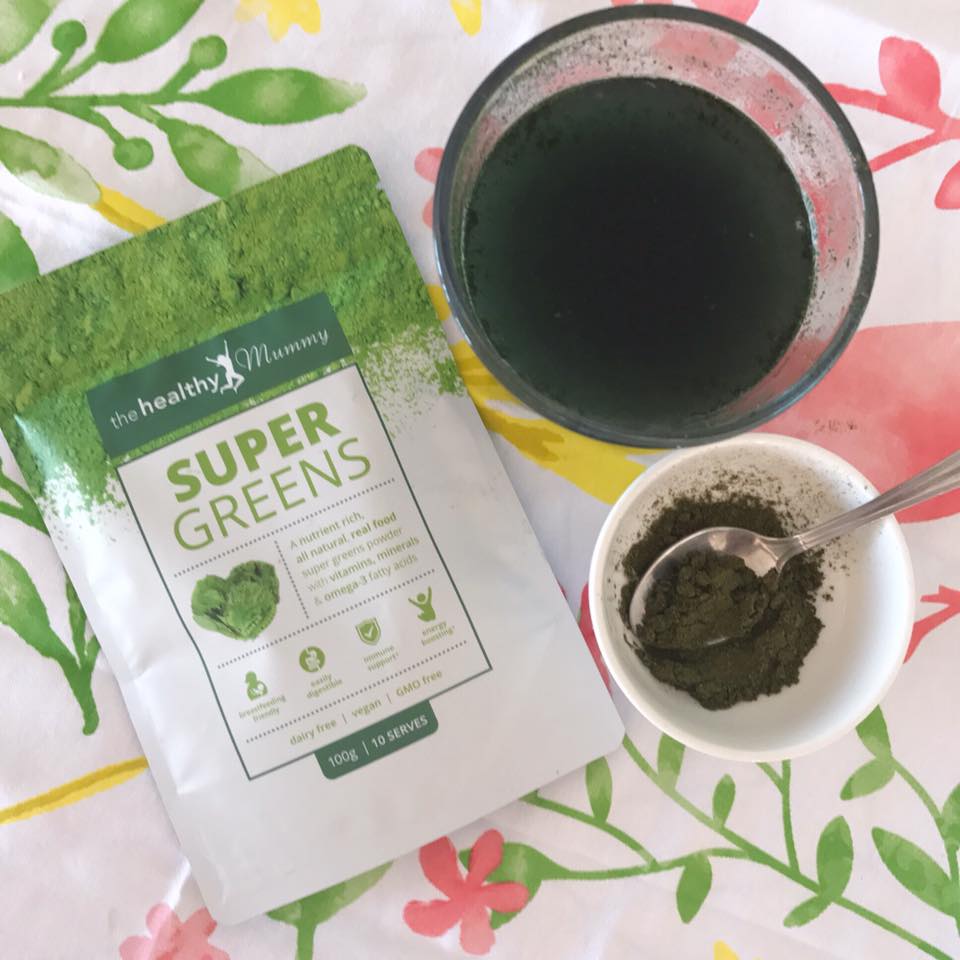 A powerful energy boost
When you're conscious of what you're putting into your body, you need to make every mouthful count. This is why this amazing powder punches well above its weight.
A snapshot of how powerful Super Greens is, this product…
has 56 more times the vitamin B12 of a beef steak.
contains the same calcium as three serves of cheese.
contains the iron of 12 cups of spinach.
has the vitamin C equivalent of 1.4kgs* of oranges.
has 11 times more iron than red kidney beans.
contains 50 times more vitamin B12 than an Atlantic salmon.
has 11 times more vitamin C than 100ml of orange juice.
contains as much calcium as one litre of milk.
has the same vitamin C as half a kilo of red capsicums.
has as much B12 as 77 eggs.
contains four times as much calcium as almonds.
Super Greens Can Help Keep Immune System Strong
Dr Ross Walker says spirulina is one of the most potent natural stimulants of the immune system.
"Not only does it help fight infections, it also keeps your immune system strong and functioning normally in all situations," he says.
And getting this much goodness into your diet is as easy as adding a 10g serve of Super Greens into water or your favourite The Healthy Mummy smoothie.
Busy mums now is the time to stop making excuses and make sure you're getting your greens! Get your Super Greens mix here.