Want to lose weight before trying for next baby? Mum 20kgs* lighter, shares how
If you are like many mums around the world, you are probably wanting to lose some of the excess baby weight that you gained during your last pregnancy (and have had trouble shifting).
This was certainly the case for Mum Zena, who lost her baby at 22 weeks and fell pregnant just 3 weeks later. With her hormones racing wild and emotions taking their toll, it is no surprise that she turned to food for comfort. This quickly resulted in a more than healthy weight gain during pregnancy.
When her son was 8 months old she set herself a goal of losing 25Kgs* before trying for baby number 2.
Now 1 year into the Healthy Mummy 28 Day Weight Loss Challenges and Smoothies she has lost an impressive 20Kgs* and only has 5Kgs* to go!  Read how she has been able to lose weight and keep up her milk supply.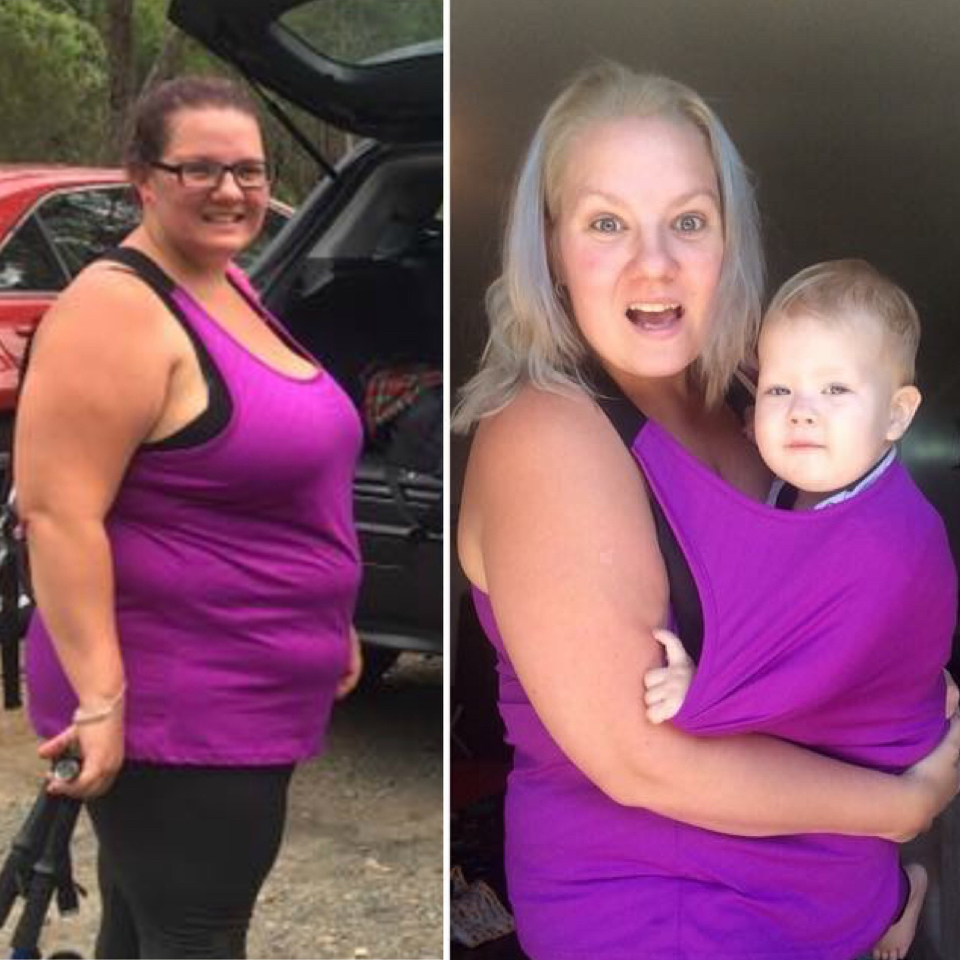 Why did you sign up to The Healthy Mummy?
Most of my adult life my weight hovered around 100Kgs*. During my first pregnancy I said goodbye to my daughter at 22 weeks gestation. My second pregnancy was just 3 months later and it was very stressful.
After gaining extra weight I set myself a goal to get my weight down to 75Kgs* at which point I would start trying for another baby.
Not only did I want to lose weight, I knew it was important that I established a good routine and work out my comfort food triggers before I started a third pregnancy.
What's your results so far with the 28 Day Weight Loss Challenge?
With The Healthy Mummy 28 Day Weight Loss Challenges I have lost around 20Kgs* and have just 5Kgs* to go to reach my goal weight. I've been very proud that I have been successfully losing weight, and also that I haven't lost my milk supply while breastfeeding. See Healthy Mummy milk boosting smoothie recipe.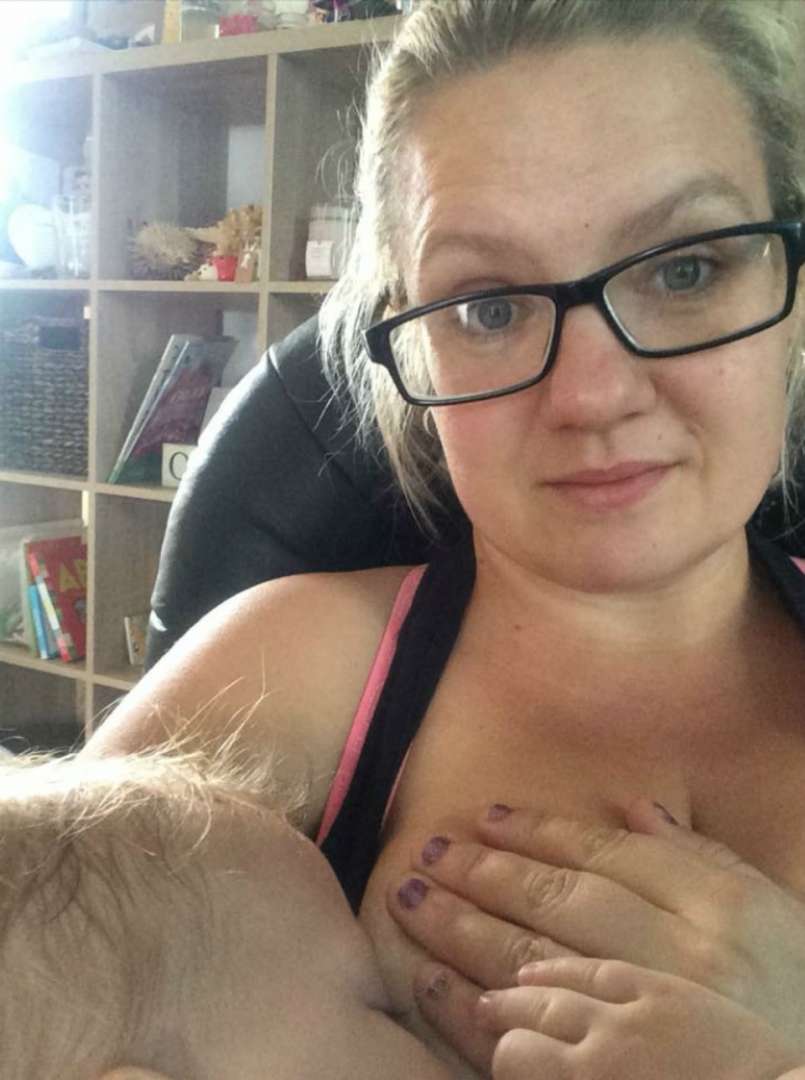 My weight has recently plateaued as I work out the extra breastfeeding calories for my 18 month old as his feeds reduce. This initially made me feel defeated but then I remembered that I'm losing centimetres and maintaining my weight, which is something I haven't ever been able to do.
Before I joined The Healthy Mummy I couldn't cook very well. I had a son who was starting solids and I was petrified. I did't want him to face the same issues I did and I didn't know where to start.
Fast forward to today. I know what is going into every meal I make. He is served up the same food that we eat, even if I know some of it he won't eat. It's important to me that I expose him to different foods.
Tell me what you want to achieve by the end of 2018?
My weight is currently at 80Kgs*. When I reach 75Kgs* we are going to consider trying for baby number 3.
At this weight I will also be lighter than my husband, for the first time in our 13 year relationship!
How do you stay motivated?
Looking at my little 18 month old is what keeps me motivated. I see him watch me eating food, squatting, exercising with the punching bag and I love knowing that he's got a good role model.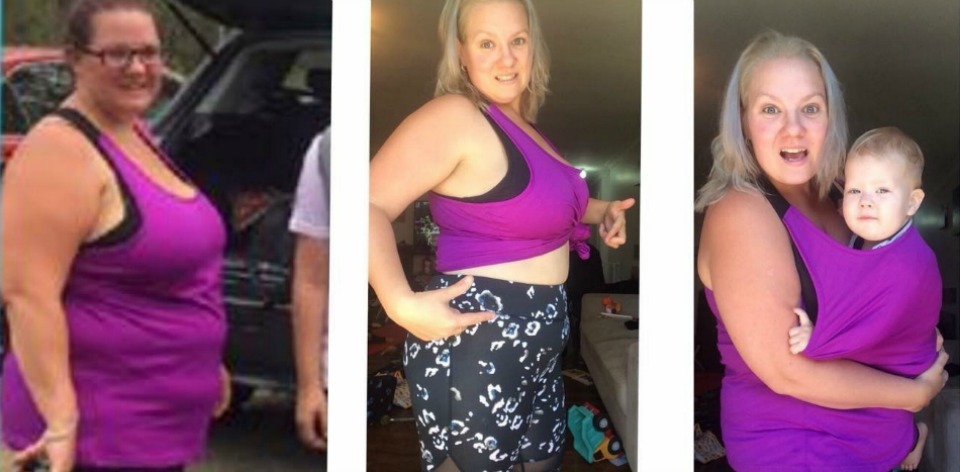 What are your top 5 tips for new people joining the 28 Day Challenge and want to lose weight?
1. Write down your goals on paper.
Map out how you are going to achieve goals. Don't just put blanket statements. Really work out how you can make them work for you.
2. Get organised with your meal plan and shopping list.
The meal planning function on the Challenge App is amazing! When your new meal plan appears on Wednesday figure out which meals you are going to make and which ones you might want to replace.  Then prepare your shopping list, checking first what ingredients you already have in your cupboard. Do grocery shopping before end of weekend. This saves me money and also the stress of getting to Monday with no plans.
3. Use the Healthy Mummy App to its full potential.
On the days you don't make it to the gym or for a walk, I do the exercises on the App. Record your food and your water consumption. It's really your one stop pocket rocket for everything!
4. Don't let everything slide on the weekend.
Weekends are an easy time to lose focus. Plan your meals and maybe even pack a lunch box for the weekend. This will help you stay on track to reach your weight loss goals.
5. Find some Healthy Mummy friends.
Join some local groups and buddy up with people who are on the same page as you. It really helps to have support.
What's your favourite feature on the App?
Right now I'm really enjoying doing the exercises on the App. I live a busy life – working, running a small business and looking after an 18 month old. I haven't been able to find a gym that can work for my family so getting active at home has been very helpful to my weight loss journey.
What would you say to a mum who wants to change her life?
We are real Mums achieving goals. There are no gimmicks or tricks. It is real food so your body won't ever feel deprived.
Read about thousands of other real Mums who are losing weight every day with The Healthy Mummy.
Thank you Zena for sharing your inspiring weight loss journey with us. We think you look absolutely terrific and we can't wait to see you reach you final goal.  You are so close!
Join Zena on the 28 Day Weight Loss Challenge
The July Bulk Cooking 28 Day Weight Loss Challenge offers you a wide range of budget-friendly recipes that just require you to prepare a few ingredients, add them all to one pot and let the oven, stovetop or your slow cooker do the rest.
Plus, they are perfect for making in bulk and freezing, which again will save you time in the kitchen!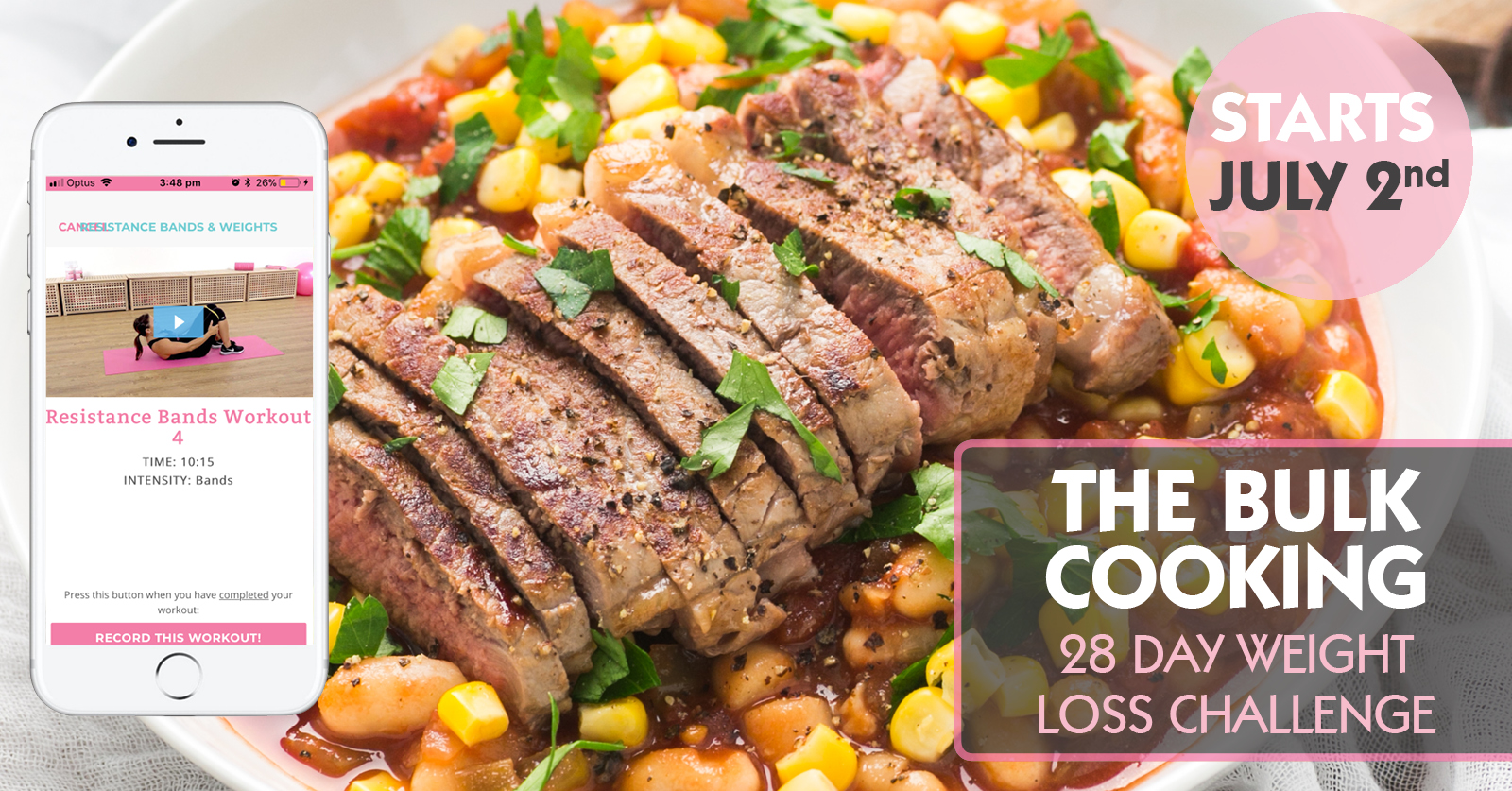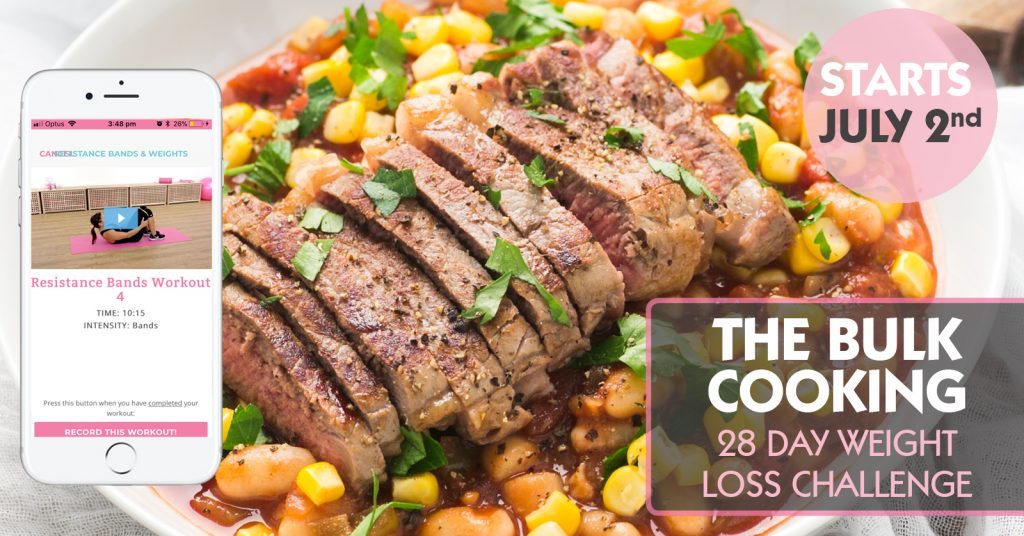 Teaming these delicious recipes with the July 28 Day Weight Loss Challenge NEW fave fat burner workouts will help ensure that you stay on track this winter with your health and weight loss goals.