MAJOR ANNOUNCEMENT! Platinum Membership is launching!
Breaking news –  The New Healthy Mummy Platinum Membership is here!
You asked and we listened! This is the ULTIMATE package in tools for health, fitness, cooking, meal planning, value, benefits and an exclusive Platinum member-only support group  -And the best thing is that you get Healthy Mummy benefits FOREVER for ONE discounted price.
It literally has All YOU NEED to succeed!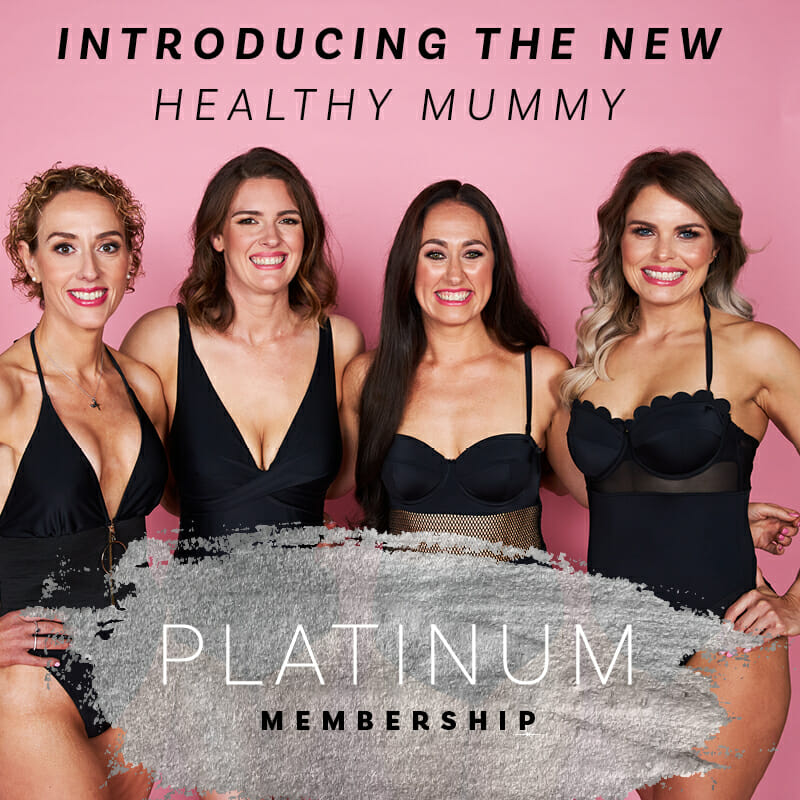 WHAT ARE THE BENEFITS OF GOING PLATINUM? 
Bonus Ongoing access to the mums only 5 star ⭐️⭐️⭐️⭐️⭐️ rated Healthy Mummy App with unlimited access to past, present and future 28 Day Challenges!
A Healthy Mummy Smoothie & Goodie Pack worth over $400 on Joining
Free Australian Shipping on Orders over $50 FOREVER
Extra 10% discount on every future Healthy Mummy purchase (even on already discounted products) FOREVER
Access to our VIP Platinum Members Only Group with exclusive Content, Support and Platinum Member Offers FOREVER
A Coupon Book full of exclusive discounts to use across best selling products
Double Reward Points on purchases made which can be redeemed in The Healthy Mummy Store FOREVER
Birthday Gift each year on your birthday FOREVER
Exclusive Invites to Healthy Mummy Online Events FOREVER
New Healthy Mummy Product Launch VIP Access FOREVER
 One time payment. No contracts. No ongoing fees and NO HIDDEN COSTS! Plus Afterpay available.
Hear what Healthy  Mummy Founder Rhian says about Platinum
Whether you're a New Member, an Existing Member or Lifetime Member, we have the deal to suit you –  at an INSANELY discounted price!
See how these amazing Mums have transformed their lives using The Healthy Mummy!
Hannah Pech – 37kg weight loss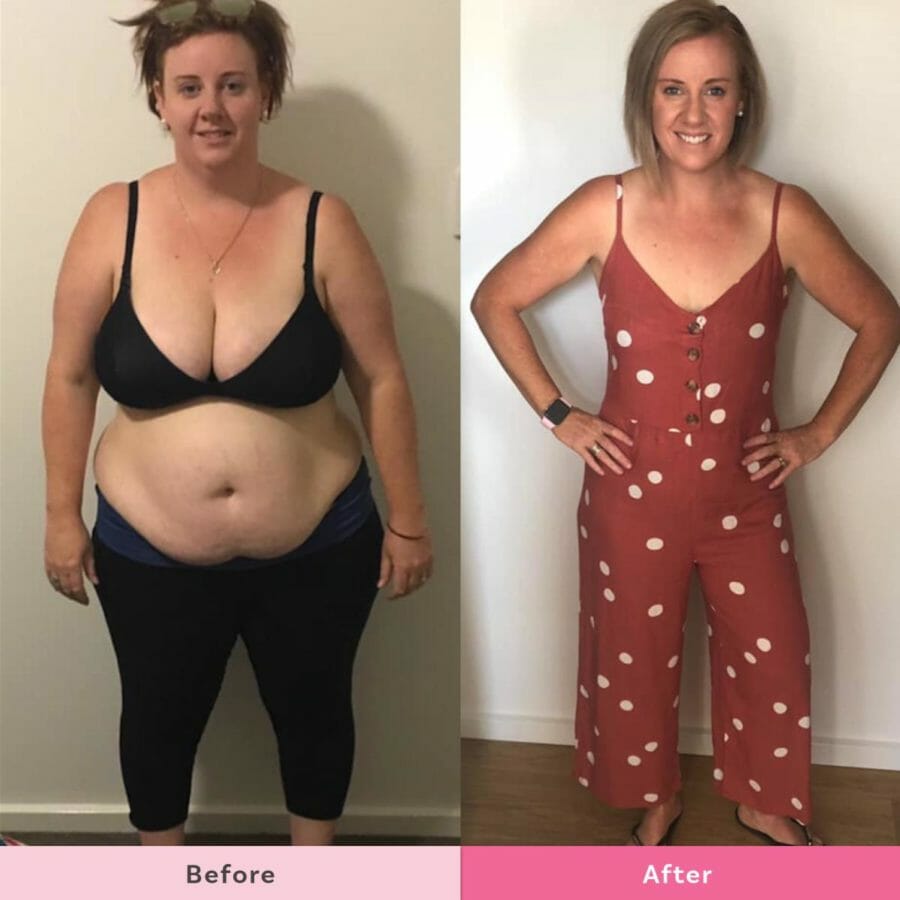 Hannah is a busy mother to five children, aged between 8 and 2 year old twins. She's been with The Healthy Mummy for eighteen months and a lifetime member for the last six months. She has lost a whopping 36 kilo's and found a new love for food and exercise. Before she found The Healthy Mummy she struggled with chronic back pain, which has now totally disappeared.
Hannah says, "I have so much passion and love for this program, not only for the weight loss benefits BUT also the amazing sense of self love it's given me!"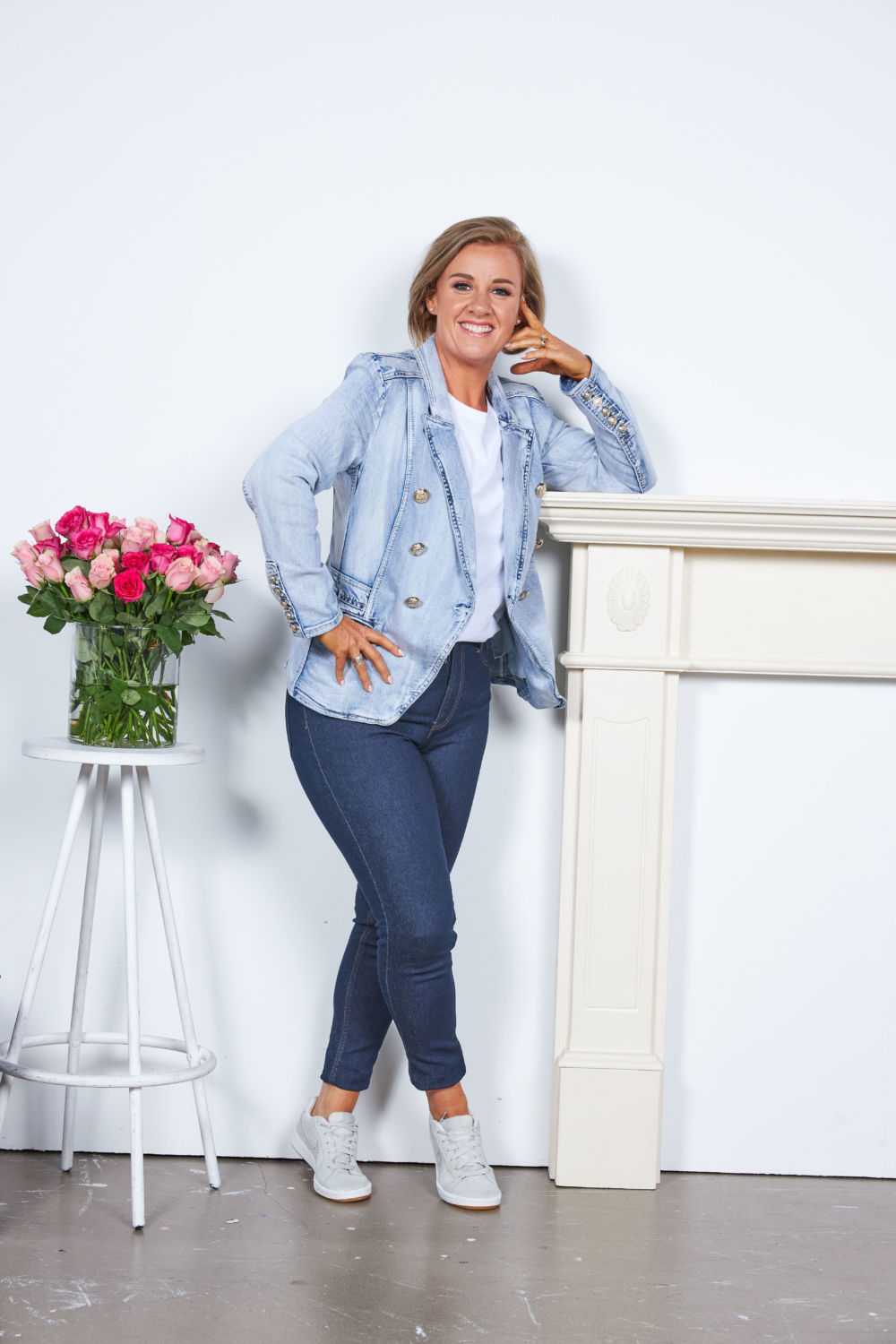 Chelsea Dixon – 50 kg weight loss
Chelsea from the Sunshine Coast is mum to four beautiful children. She started her Healthy Mummy journey after seeing a picture of herself at the beginning of 2019. It shocked her that she'd got to that size  and compelled her to join The Healthy Mummy. She jumped on the first release of the Lifetime Membership to the 28 Day Weight Loss Challenge and hasn't looked back.
Chelsea shares, 'The Healthy Mummy has completely changed my family's life together, we are a team… I now eat veggies & fruit & fuel my body. My fitness has gone from a couch potato to now being able to run 10km"
"I am now a mum who can go out and play with my children & have fun & enjoy them, although I don't feel the big change I physically see it & I'm so proud."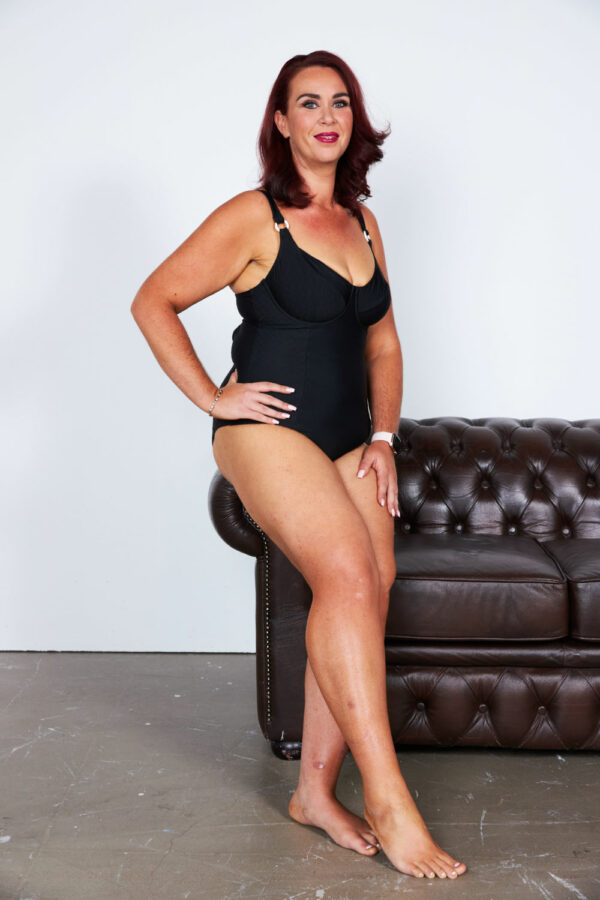 Courtney Thursfield – 27 kg weight loss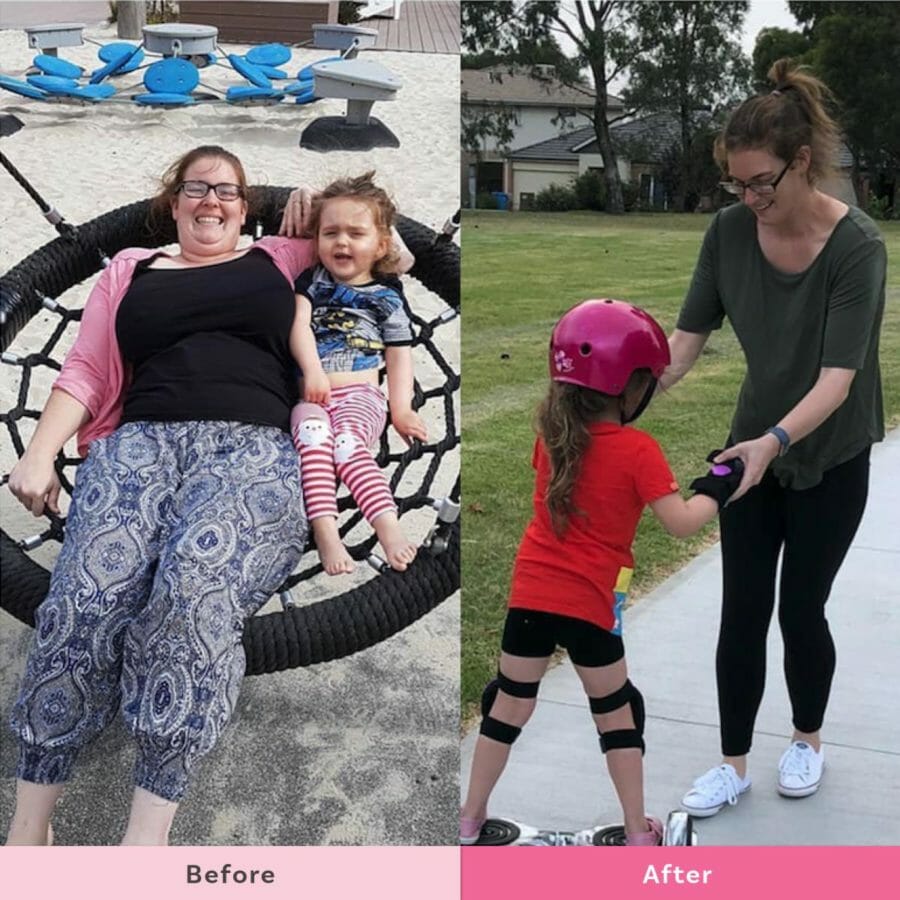 Courtney is mum a five year old daughter and has been with The Healthy Mummy for eighteen months. She has lost 27 kilos and has maintained her weight for the last 7 months. She's dropped from a size 18 to a size 8!
After suffering a sporting injury and a under going a knee reconstruction, Courtney lost total faith in her body. She found the Healthy Mummy around two years after the injury and decided it was time to get her body back on track. She went back to playing netball and hasn't looked back.
She says "Reducing my weight has taken so much pressure off my body, moving more has let me to loosen everything up and allowing myself to relax has totally changed my mindset. Not only have I seen the amazing physical changes to my body but my positivity about me has changed. I am happy with how I look, I enjoy getting dressed up."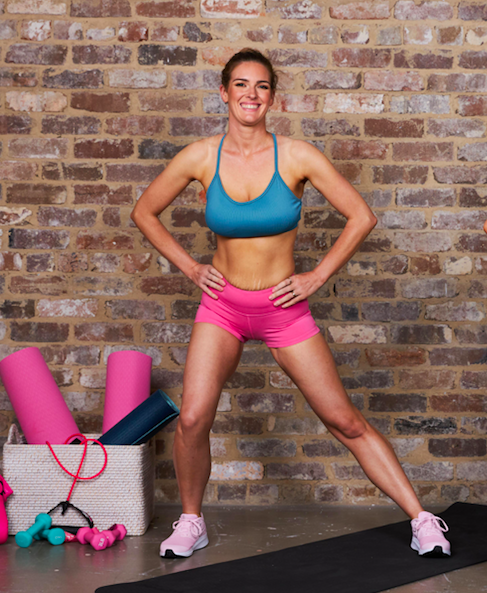 Fa'asega Vandermade – 39 kg weight loss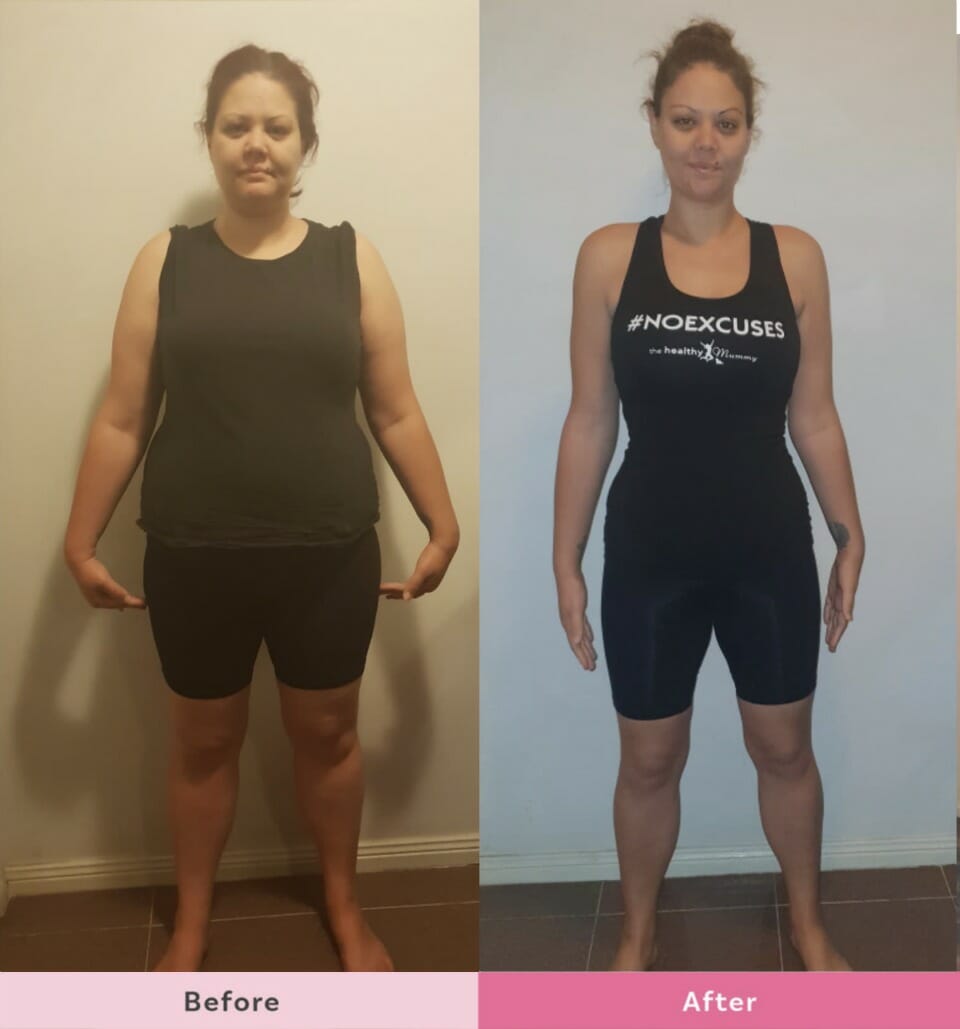 Fa'asega started her Healthy Mummy journey in November 2018. She suffered from low self esteem, no energy or motivation and hated her body image. She came across The Healthy Mummy Facebook page and was so inspired by all the amazing women.
She says, "They made it easy to understand the process it took to lose weight and break it down for me in a way for me to understand the healthy mummy made it easy to understand made it easy to reach my goal with a great formula… the support network in the community of The Healthy Mummy is amazing"
Fa'asega has gone on to lose a massive 39 kilos by using The Healthy Mummy app, and steadily building up her exercise regime.