Put a bit of sunshine in your day with this healthy eating and very tasty healthy mummy smoothie recipe sent in by Kerri Martin.
"Hi!! I wanted to send in my healthy mummy smoothie! It's delicious and refreshing 🙂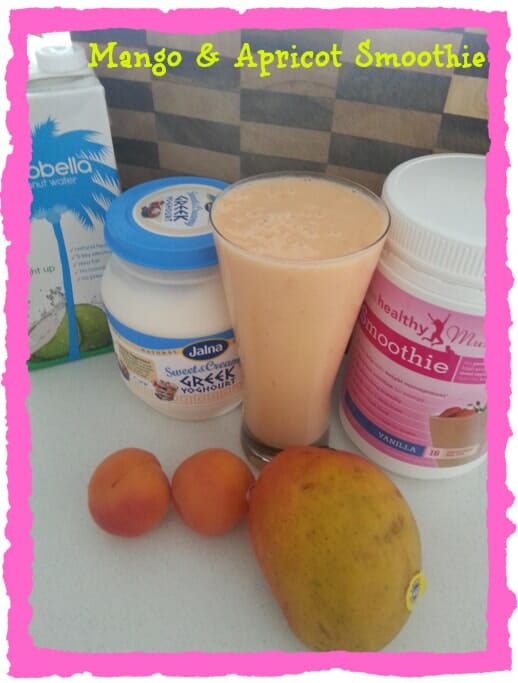 Ingredients
2 small apricots
1 mango cheek (or 2 small ones)
200mls coconut water
1 tblsp greek yoghurt
2 tblsp vanilla healthy mummy mix.
Blend and…Voilà!
Am really loving the smoothies.
Kerri Martin
GET YOUR 10% DISCOUNT
If you are ready to lose weight then The Healthy Mummy plans offer a healthy and safe exercise and diet routine that are safe if you are breastfeeding and you can use code LOYALTY for a 10% DISCOUNT at the checkout