Meal Prep Queen prepares 50 meals for a mum in need!
Jody Jobe is a Healthy Mummy community member that has lost a whopping 38 kg using the 28 Day Weight Loss Challenge, The Healthy Mummy Smoothies and recipes from the Healthy Mummy website.
Meal prep Queen, Kaitie Purssell has worked her magic yet again, and cooked up 50 meals for Jody and her family during a tough time.
After finding out their freezer full of food had been accidentally knocked out of the wall, The Healthy Mummy decided to help out this mum in need!
See the results below.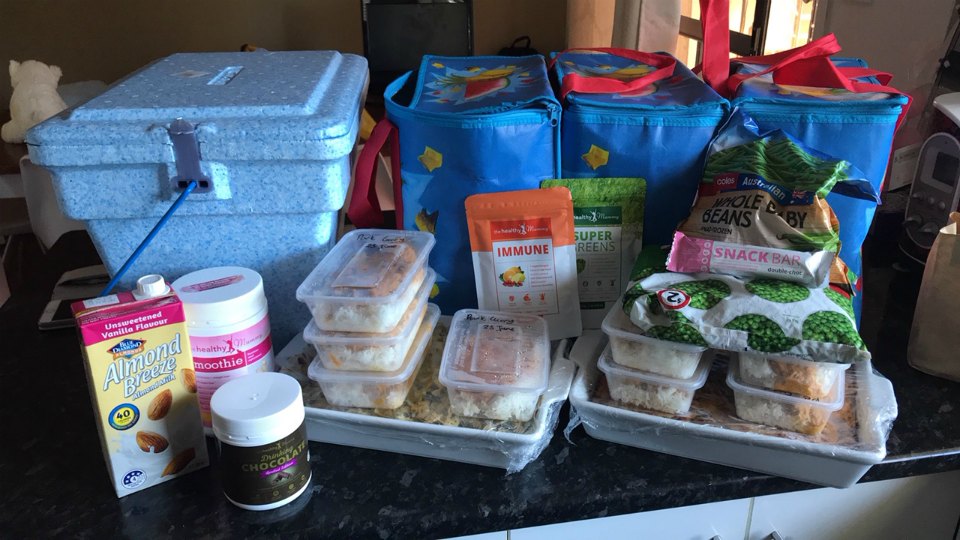 50 meals looks a little like this…
Jody has had more than her share of unfortunate events in the past 12 months but she hasn't let that stop her healthy eating.
Jody's husband had surgery which lead to unforeseen complications and being unable to return to work. While Jody's husband was in hospital their youngest daughter had a seizure.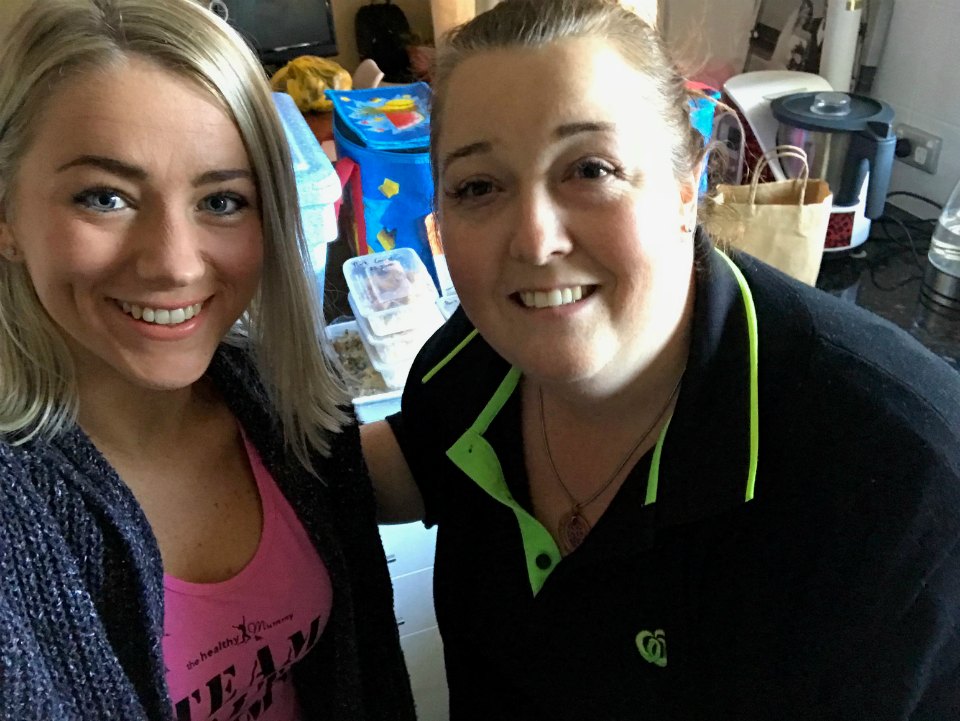 To help out the family, Kaitie spent the afternoon preparing 50 family friendly meals, all from The Healthy Mummy 28 Day Weight Loss Challenge and delivered them to Jody along with some Healthy Mummy goodies to get her through.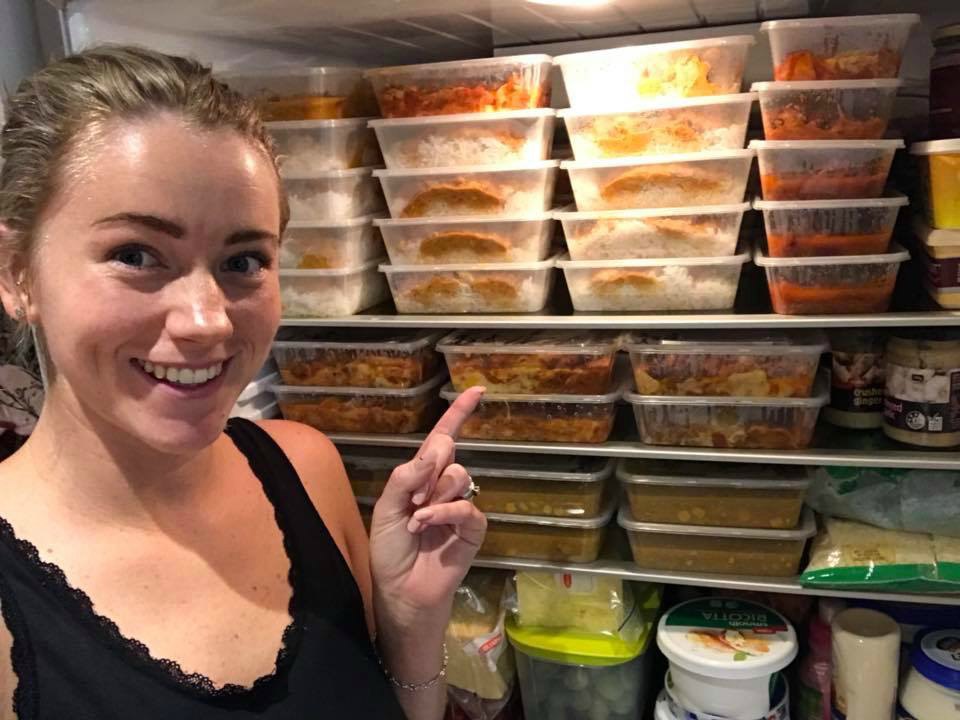 What Kaitie made
Slow Cook Pork Curry  x 6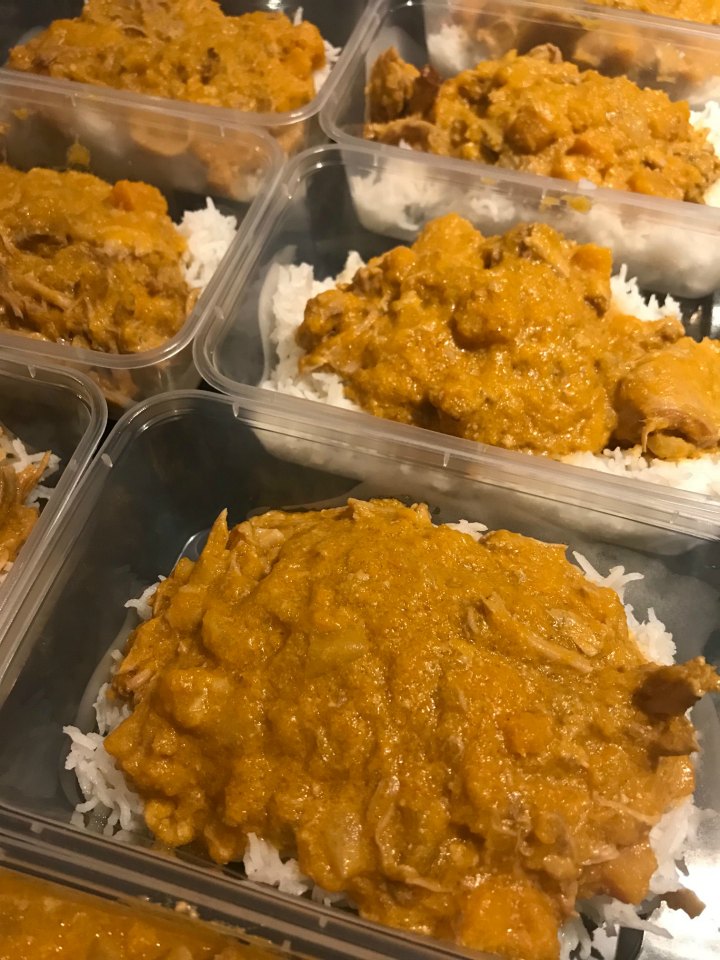 Chicken & Corn Soup x 8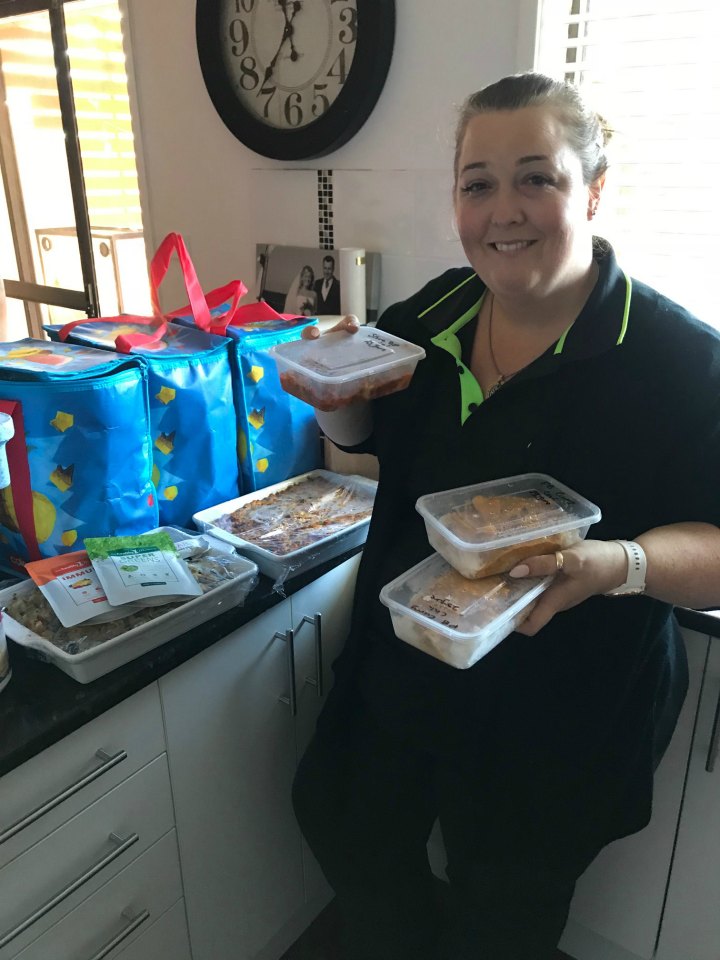 Find this recipe HERE.
Simple Bacon & Zucchini Slice x 8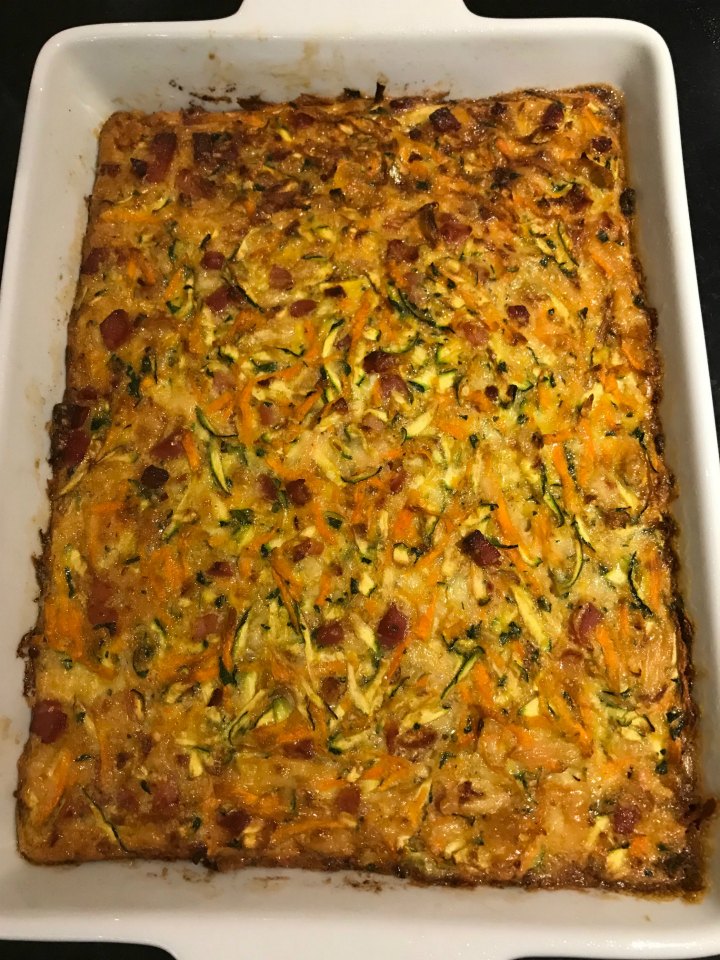 Spinach & Ricotta Pasta Bake x 6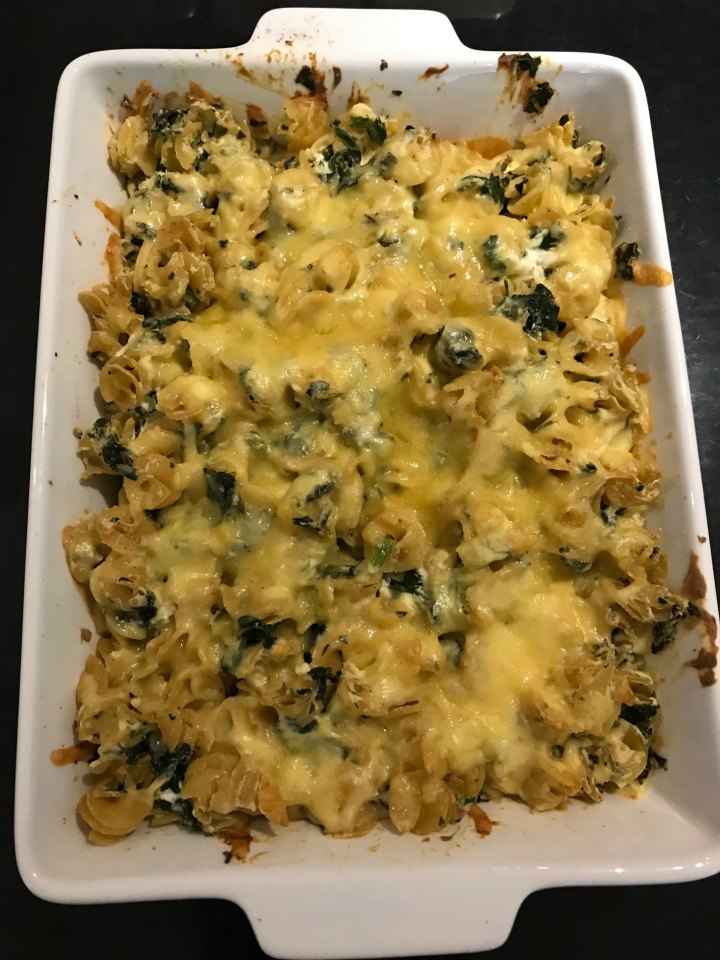 Find this recipe HERE.
Peanut Butter Curry Chicken x 6 
Mexican Chilli Con Carne x 8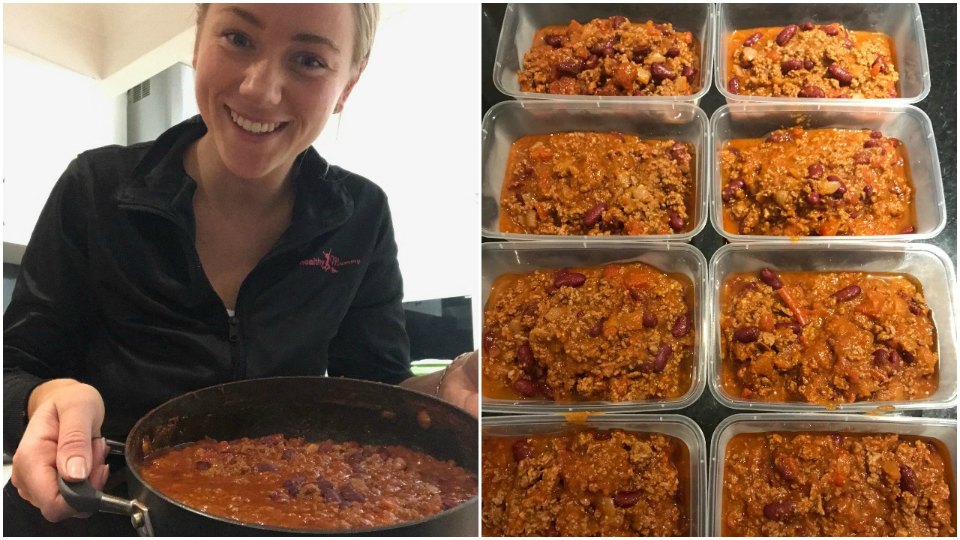 Find this recipe HERE.
Stove Top Lasagne  x 8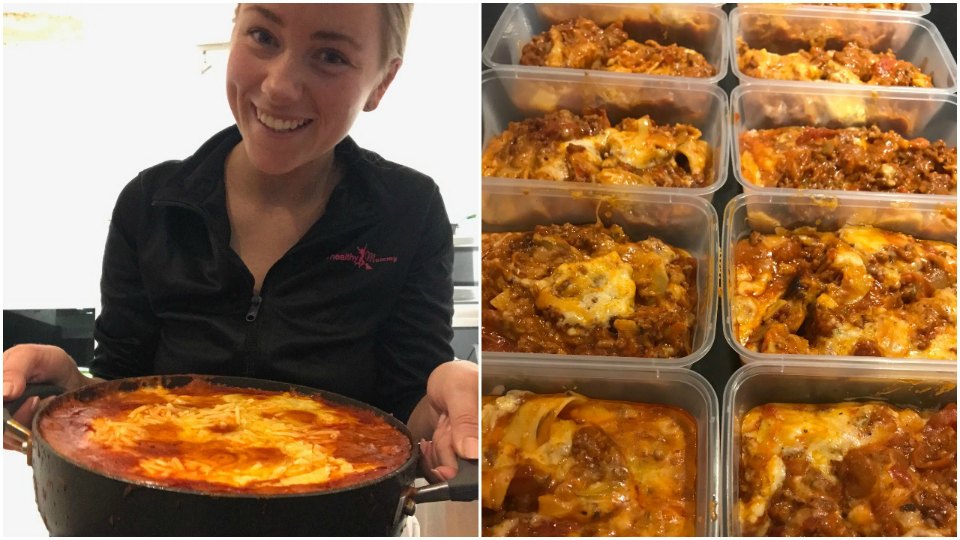 Find this recipe HERE.
Get our Meal Prep Queens cookbook here!
Amazing work ladies! And if you want to make your meal prep skills even better, then grab a copy of our NEW Meal Prep Queens cookbook here!
There are heaps of useful tips and tricks to help you save time and money when meal prepping, plus 40 EASY and DELICIOUS dinner recipes that you can try!
Don't wait, grab your copy today!
Maintain an overall healthy and balanced eating routine
The 28 Day Weight Loss Challenge has been designed to help busy mums create a healthy lifestyle.
Nutritionist-approved healthy meal plans give you alternatives to 'sometimes foods', customising tools to suit your taste, budget and family needs PLUS at home exercise workouts!