This Viral Meme Has Sparked Fiery Debate About Forcing Kids To Hug
It's a topic that is often raised among parents. Is it okay to kiss our children on the lips or force them to hug people? It's a question that we here at The Healthy Mummy think is best answered by the child themselves.
However, a controversial meme is shaming parents who do so. Also broadening the topic to child consent. If we force our children to hug and kiss their relatives, are we teaching them that they do not own their bodies?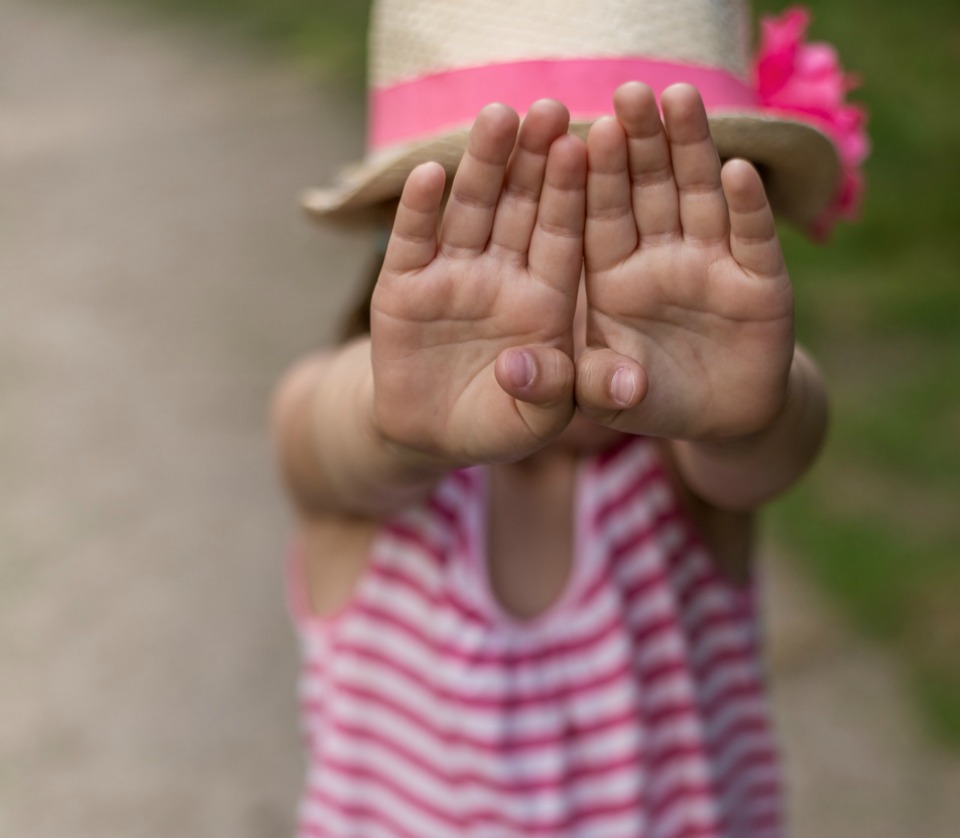 My Body Is My Body
This meme was posted by 'A Mighty Girl' Facebook page and has since been shared over 175,000 times, causing the topic to become quite viral sensation.
The full message on the meme reads:
'I am 5. My body is my body. Don't force me to kiss or hug. I am learning about consent and your support on this will help me keep myself safe for the rest of my life'.
The original post shares extracts from an article written by CNN writer and producer, Katie Hetter, titled 'I don't own my Child's body'.
In which Hetter argues that encouraging our children to submit to unwanted affection we may be teaching them that their bodies don't actually belong to them.
She continues to argue that forcing our children to touch people they don't want to could leave them vulnerable to sexual abusers.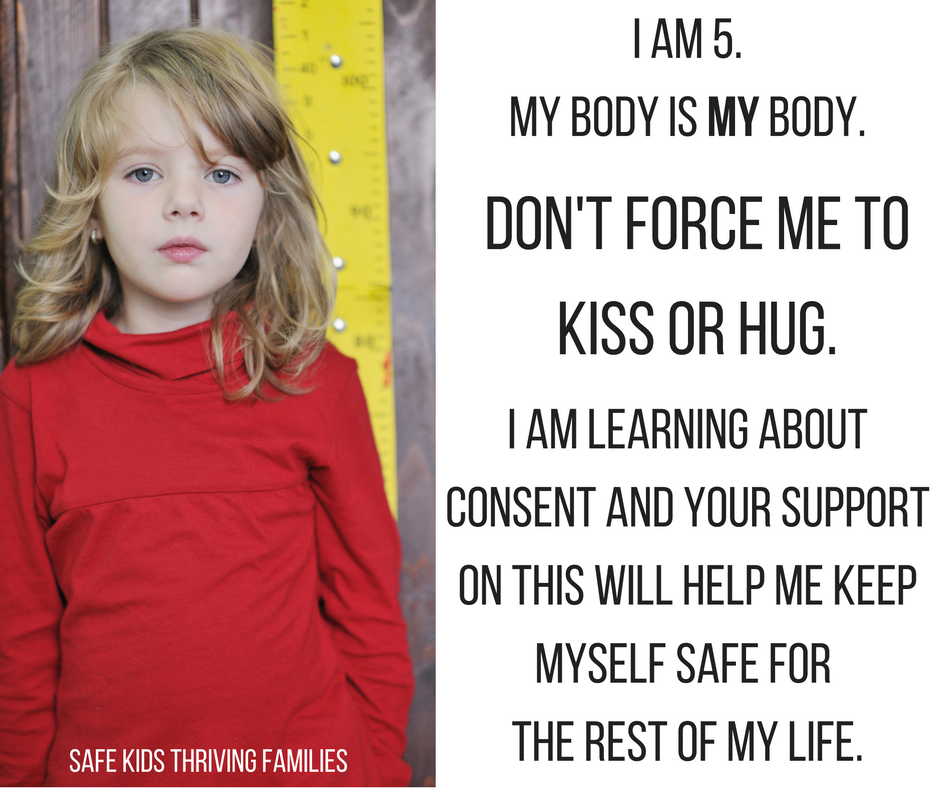 Offer Alternative Greeting Suggestions
Hetter states that by allowing children to refuse hugs does not mean we are allowing them to be rude. She says, "she has to be polite when greeting people. I give her the option of a hug or a high-five".
Facebook commenters have added to the post with their own opinions. Most agree that a child should be allowed the option of offering a greeting of their choice that makes them comfortable.
You can read the full post here.
Meanwhile, get more parenting information here or get some easy kid-friendly snack recipes to amuse the kids these school holidays here.