Menstruation Is Linked To Gestational Diabetes, Claim Aussie Scientists
Researchers at the University of Queensland analysed data and claim there is a link between when women get their first period and developing gestational diabetes.
Australian scientists claim there is a link between when women get their first period and developing gestational diabetes.
Researchers at the University of Queensland analysed data from 5,000 pregnant women from the Australian Longitudinal Study on Women's Health between 2000 and 2012.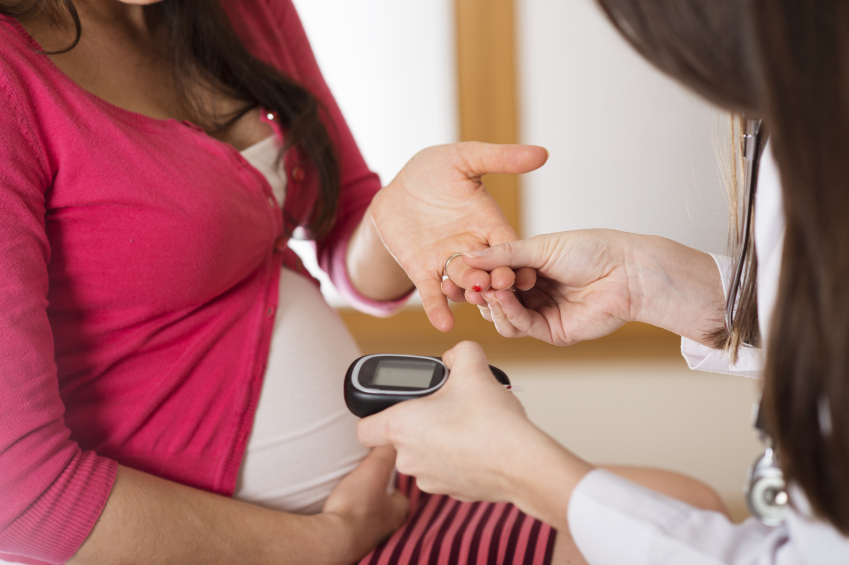 The Link Between Menstruation And Gestational Diabetes
They found that mums who had their first period at or before the age of 11 were 51 per cent more likely to develop diabetes while pregnant compared to those who started menstruating at the age 13 or older.
The data also found that 7.5 per cent of the participants were diagnosed with gestational diabetes if they were overweight or obese.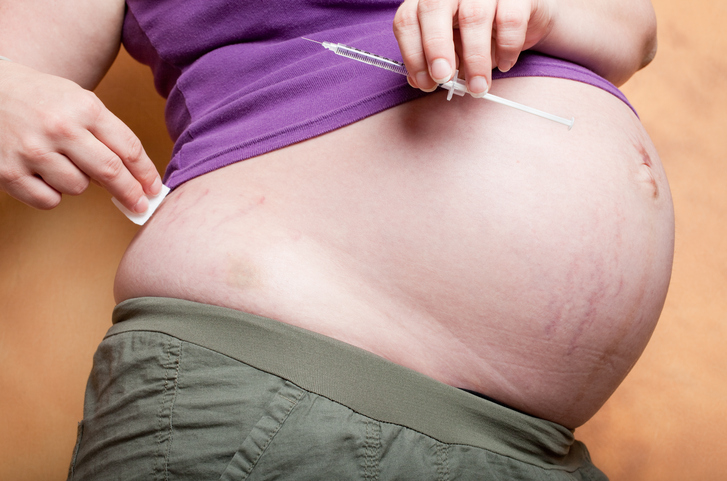 "The finding could mean that health professionals will start asking women when they had their first period to identify those at risk of gestational diabetes," said Danielle Schoenaker, the study's lead author, in an official statement.
"A large proportion of women who develop diabetes during pregnancy are overweight or obese, and encouraging those with an early start of puberty to control their weight before pregnancy may help to lower their risk of gestational diabetes."
According to Diabetes Australia, between five to ten per cent of pregnant women will develop gestational diabetes.
While there is no one reason for why women develop gestational diabetes, you are at risk of developing gestational diabetes if you are over 25, have a family history of type 2 diabetes, are over weight, have had polycystic ovary syndrome and have a Indigenous Australian or Torres Strait Islander background.
For more information on gestational diabetes, click here. If you believe you are suffering from gestational diabetes, please see your GP.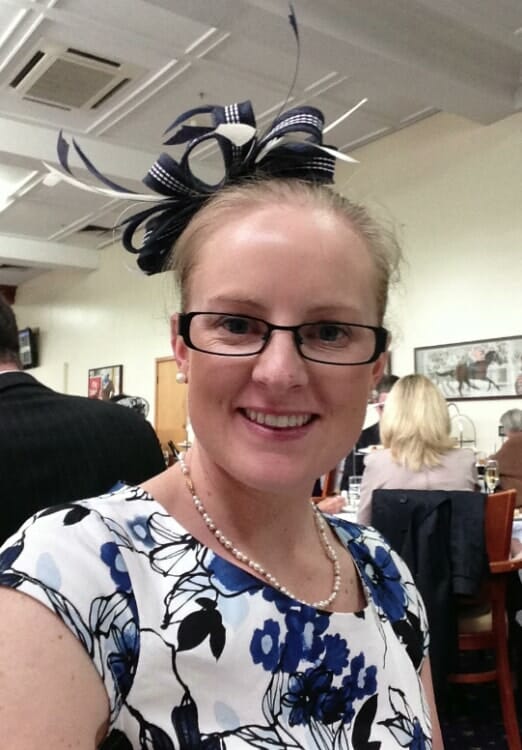 Registered Midwife, Ali Pickles, from The Healthy Mummy Pregnancy Team shares some information about gestational diabetes during pregnancy:
Many of you lovely ladies have mentioned you have gestational diabetes and I'm hearing a common theme that you are being so hard on yourselves for it. Please stop, it's happened so now it is time to manage it. It isn't a life sentence.
Pregnancy is not a walk in the park. Don't let this hiccup get you down. Just like many women giving up coffee, alcohol and many other foods for nine months you can give up sugar and manage your gestational diabetes for this short time.
Converting your daily food intake to suit GDM is not as hard as you think. If you are following the Healthy Mummy Eating Plans there is not too much you have to change.
Carbohydrates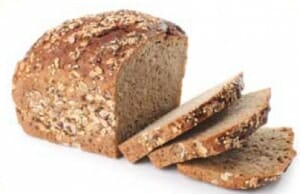 Many people mistakenly think that you cannot eat carbs in a GDM diet or on a diet in general. Pregnant women actually need carbs but you need to eat the right carbs.
There are two types of carbohydrates you need to be aware of: complex and simple carbohydrates. These are more commonly known as starches and sugars or good and bad carbohydrates.
It's not as simple as just eating the good carbs and not the bad carbs. Both types are found in many foods including milk and fruit.
With a diabetic diet many people mistakenly remove all sugars from their diet but pregnant women need both forms of carbohydrates. Eating refined sugars or "added" sugars are the ones best avoided. Healthy simple carbohydrates examples include fruits, yoghurt and milk. Do not cut all sugars from your diet.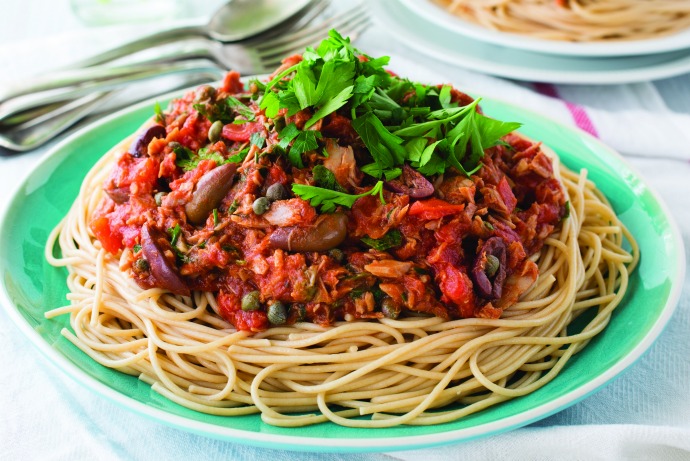 Starchy carbohydrates are found in potatoes, rice, pasta, grains and breads. It is important to eat wholegrain rather that bleached or white grains that have been processed. Many white flours have added sugars.
Whole grains have natural sugars and also have the added bonus of being high fibre, which helps digestion – something that is slowed by gestational diabetes.
How can you improve your diet?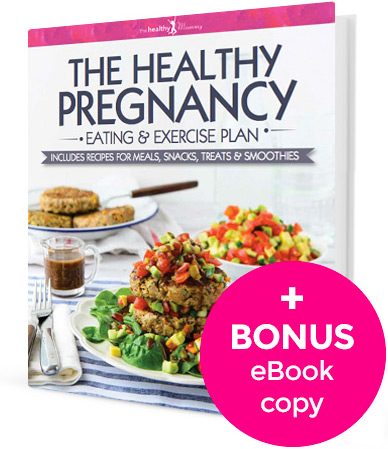 Following the Healthy Mummy Pregnancy Eating Plan is a good start (HMEP).
This provides excellent breakfast suggestions. Eating breakfast is important as it starts digestion and metabolism for the day. Breakfasts should consist of porridge or eggs, wholegrain cereals or breads or low fat and low sugar yoghurts. Toast toppings such as jam or cereals that are high GI are best avoided.
As the HMEP suggests eat high fibre foods, and mix up your meals. Eat salads including rainbow colours of vegies. Use natural sweeteners in foods such as blueberries, raspberries and grapes. Include nuts and legumes in meals and snacks rather than eating biscuits and cakes.
You have heard it many times before DRINK WATER! If you feel like a sweet drink add fruit slices to your water. Add ice, it always makes it refreshing. Have a smoothie. The Healthy Mummy Smoothies are low GI.
You can do this!
Remember:
Eat low GI foods
You can eat carbs!
Monitor your blood sugar levels
Speak to the diabetes educator and your doctor/midwife
Drink water
Exercise
Relax
Ali x
Registered Midwife, Registered Nurse
Click here to visit our pregnancy products shop.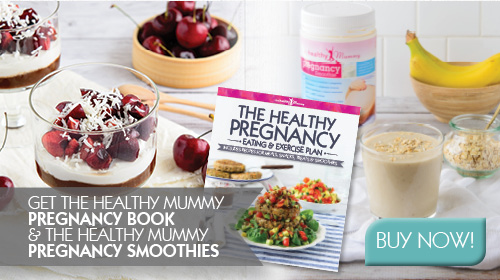 Disclaimer: Always speak to your doctor before changing your diet,taking any supplements or undertaking any exercise program in pregnancy. The information on this site is for reference only and is not medical advice and should not be treated as such, and is not intended in any way as a substitute for professional medical advice..
Our plans promote a health weight gain in pregnancy to benefit the mother & baby and you can read more on this here 
The owners of The Healthy Mummy do not make any representations or warranties, express or implied and shall have no liability or responsibility to any person or entity with respect to any loss or damage caused or alleged to be caused directly or indirectly by the information contained herein and nothing in this disclaimer will limit or exclude any liability for death or personal injury resulting from negligence, limit or exclude any liability for fraud or fraudulent misrepresentation, limit any liabilities in any way that is not permitted under applicable law or exclude any liabilities that may not be excluded under applicable law.