Yes, this fierce mamma is laughing as she births her 11 pound baby, at home with her other two children watching on and her husband acting as doula.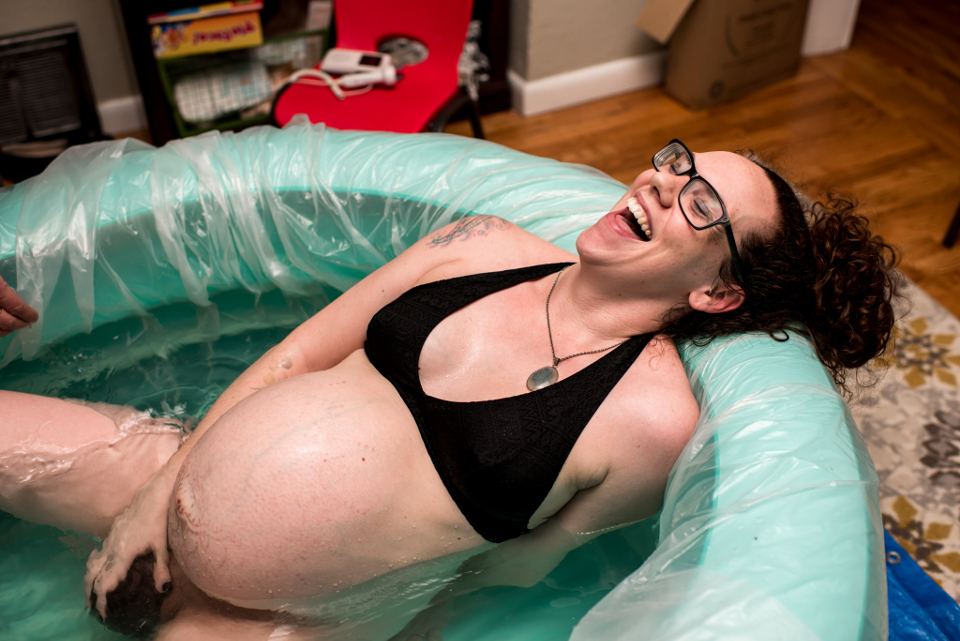 Powerful and moving, the images will transport you into this serene birth with a big surprise at the end!
'She did what her body called her to do'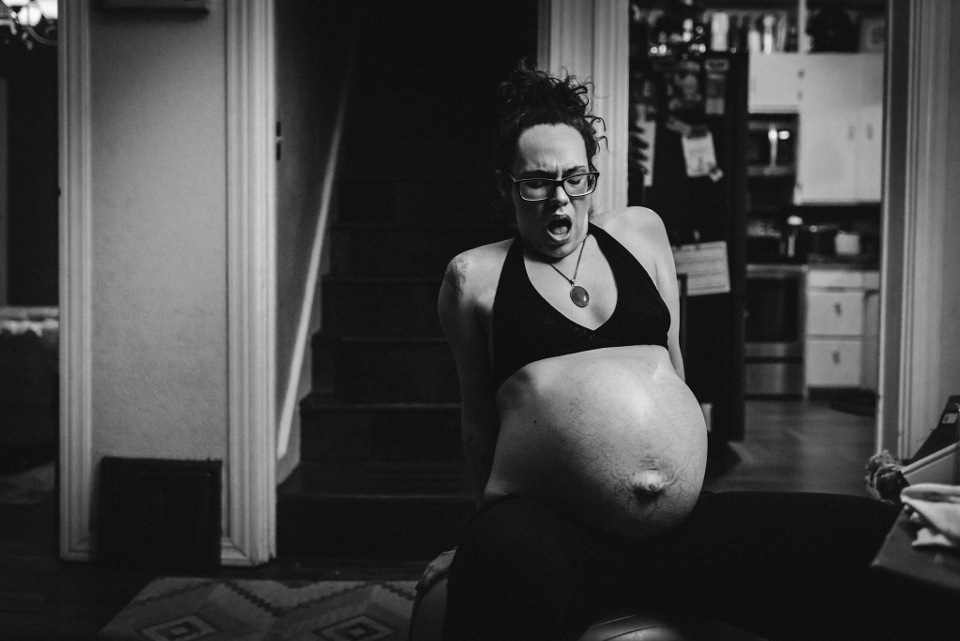 When a birth photographer asks another birth photographer to capture their child's birth, it's pretty obvious that the results will be spectacular. Laura Fifield jumped at the chance to document her friend Natalie Bancroft's third birth, but neither of them expected such an amazing event to unfold.
"Natalie's birth was stunning," Laura tells The Healthy Mummy. "Her birthing space was filled with birth affirmations, essential oils being diffused, candles lit, dim lights and softly playing music. Being as her birth was a family-centered birth, their older two kids were awake and present for the birth.
"She had a short labor, four hours total. It was a snowy, early morning when she called to say she was in labour and that her contractions were fairly close together. I headed over as soon as she called me.
"Her husband was her doula and was so in tune with what she needed. They make a great team and worked together throughout labour. I was able to witness her strength, determination, trust and the love she has for her family."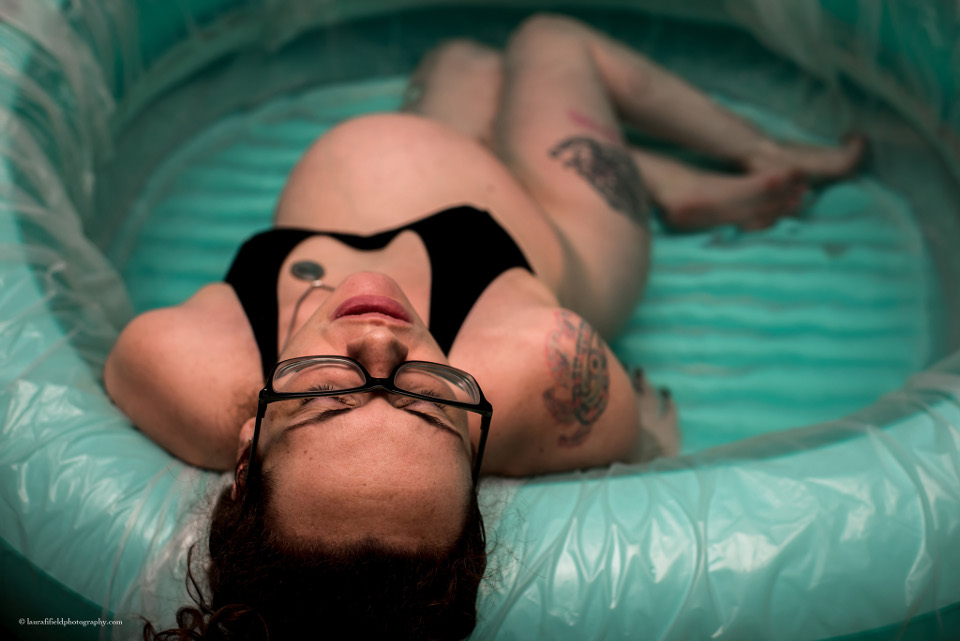 The series of images are a journey through a birth that travelled many paths – powerful moments interspersed with immense calm.
"Natalie was back and forth between a labor ball, the birthing pool, standing, rocking. She did just what she felt her body calling her to in each moment," Laura explains.
Laughing as her baby crowns
One of the most fascinating images of the series features Natalie laughing as her baby crowned. She explained in her blog that she was keen to take her time during the crowning stage, but her midwife calmly asked her to birth the face, and stand up.
"Trusting in my midwives completely, I gave it one huge (painful) push, and out came the face," Natalie said. "I broke out in laughter, it was such relief to know I was almost done! I slowly turned over on my hands and knees, took all my strength and stood unto get out of the tub."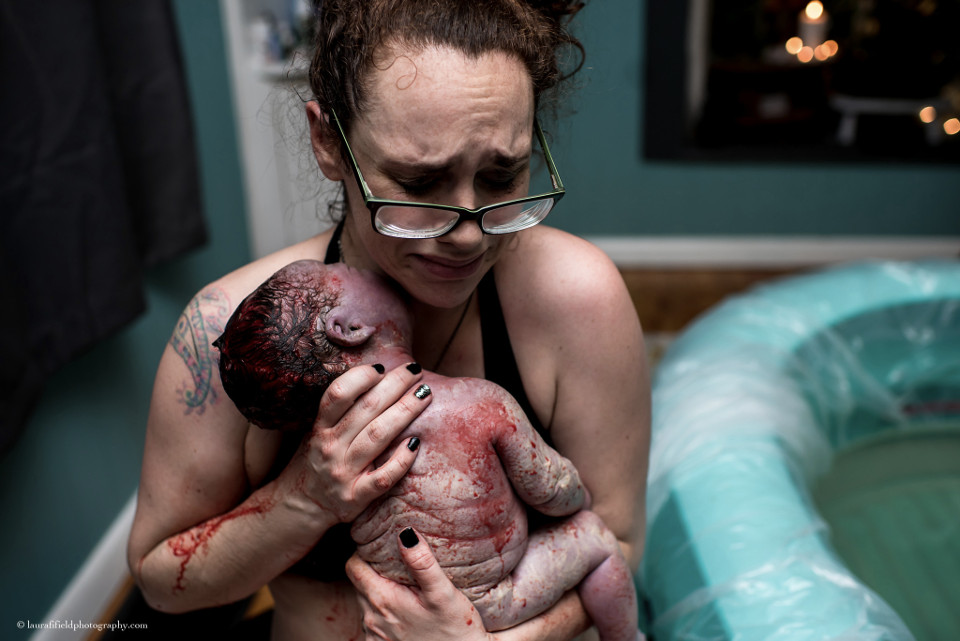 "This was the most intense thing I have ever had to do in my life, and will never forget the immense effort it took for me to do this. The midwives wanted one leg up, and to push as hard as I could; his shoulders were stuck, and my midwife wanted to assist his way out to prevent shoulder dystocia. She gently pressed on his chest, which made him curl his shoulders just enough, and out he came! She handed our baby to my husband through my legs, then up to my chest. Standing up, I birthed this beautiful, huge baby! The beautiful birth was capped off with the arrival of a baby Simon – who tipped the scales at more than 11 pounds."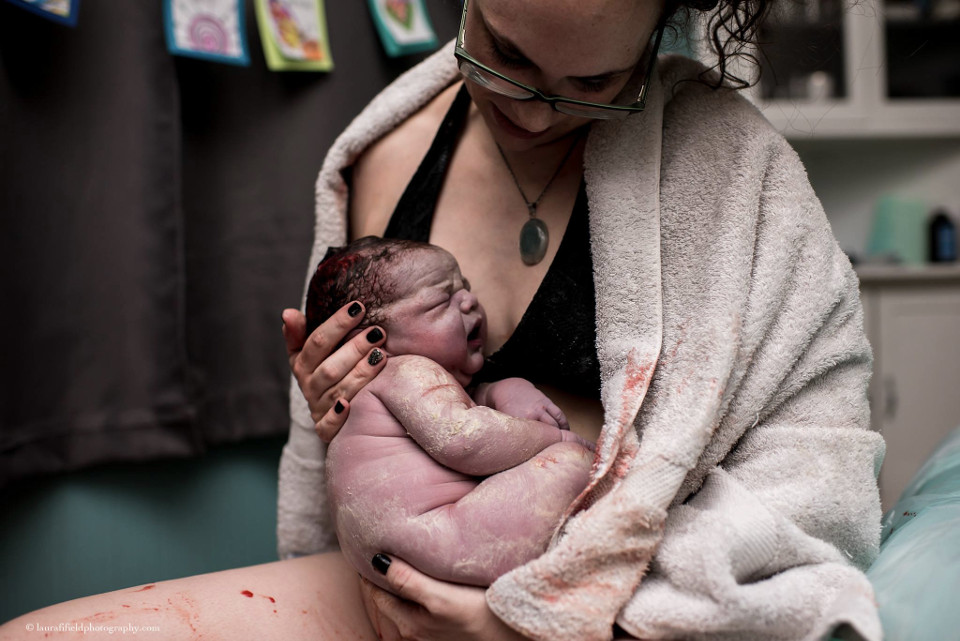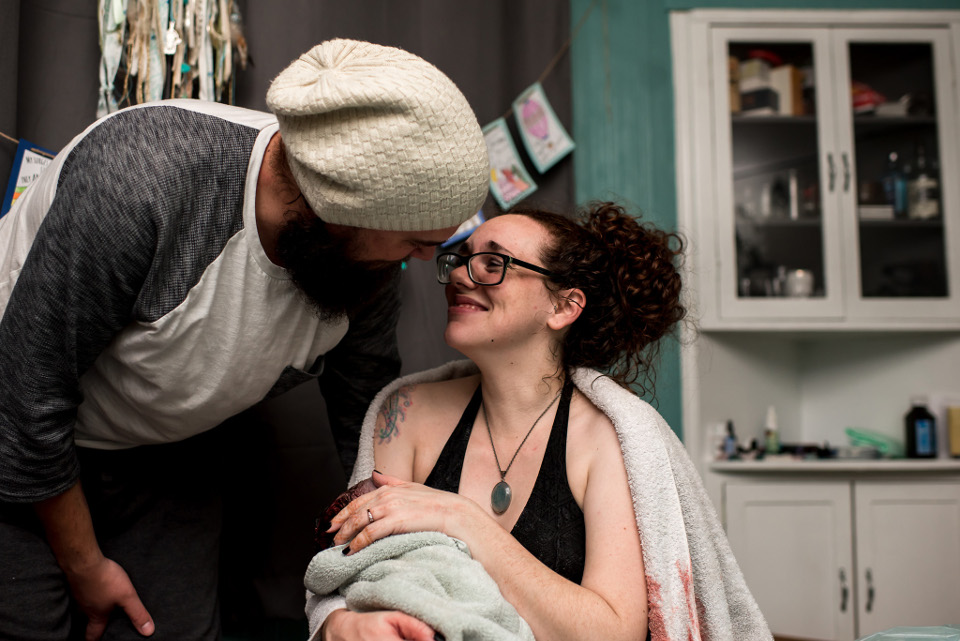 What an emotion-filled birth – we're totally in love with Simon's beautiful baby rolls! More of Laura's work can be viewed at Laura Fifield Photography, and you can see Natalie's work at Natalie Bee Photography.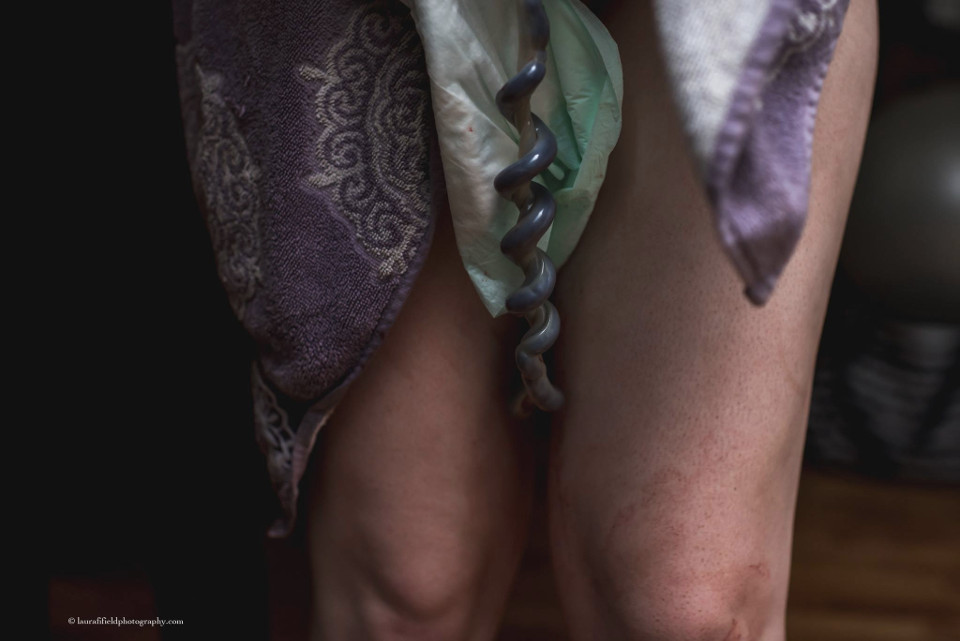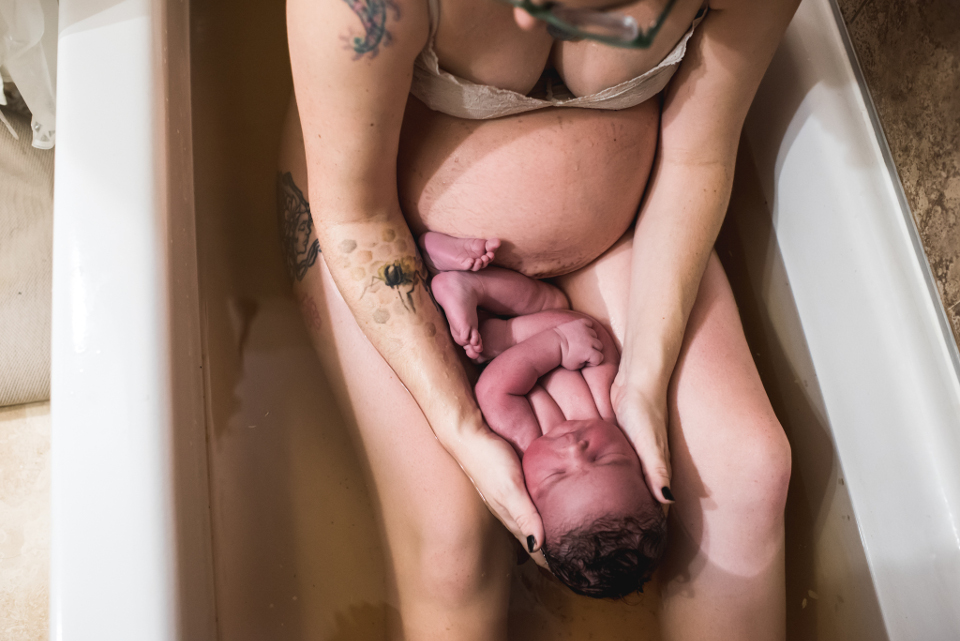 We've featured so many amazing births captured on camera, including the mum who photographed her own birth and the most incredible birth photos of the year.
The Healthy Mummy Pregnancy Pack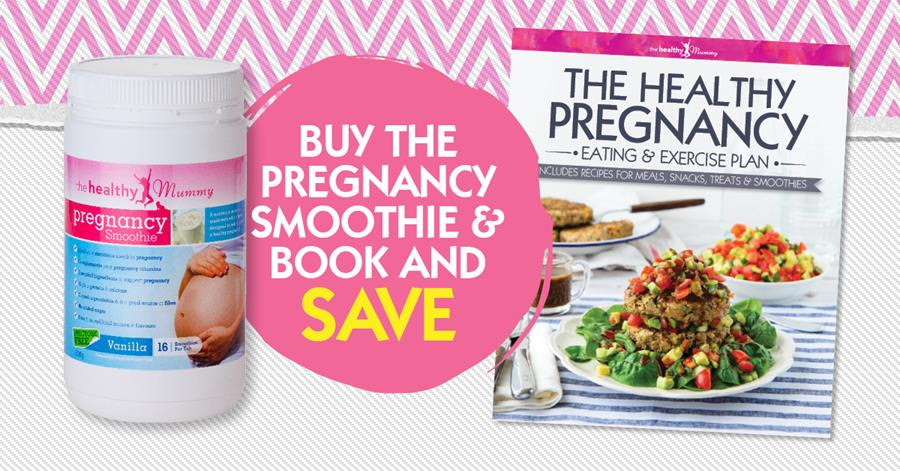 Did you know the Healthy Mummy has a Pregnancy Pack?
This pack contacts a Pregnancy Smoothie and Eating & Exercise Book which have been specially formulated to help women reach additional calorie and nutrient needs.
The Pregnancy Smoothie is designed to complement, not replace, your prenatal vitamin intake.
Our nutritionists ensured that the vitamins and minerals in the smoothie are at a low level so there is no risk of doubling up on any pregnancy vitamins.
It is ideal as a high-protein, high-calcium snack in pregnancy. You can download the Pregnancy Smoothie Label here.