This hearty dish is full of flavor and healthy nutrients. Ready in minutes, we've used basic ingredients readily available in most supermarkets.
The small amount of chorizo adds a mild spice, while the vegetables add aroma and color- without adding calories. The lean beef adds texture and protein as well as iron- all essential in a healthy weight loss plan, for building muscle and maintaining energy levels – perfect for if you are following the healthy mummy weight loss plan
The sauce can easily be pureed if the vegetables need to be hidden from young ones.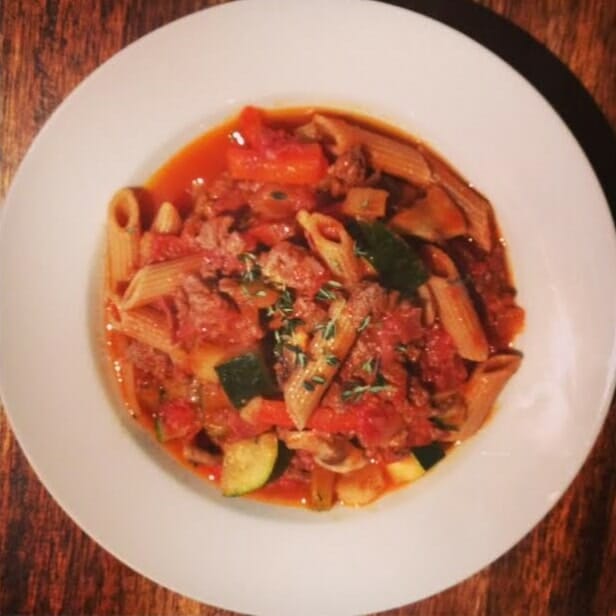 Ingredients
400g lean beef mince
80g chorizo, diced
½ red capsicum, diced
1 clove garlic, crushed
1 med zucchini, roughly chopped
2 tbsp. fresh thyme, chopped
1 can crushed tomatoes
½ fennel bulb, finely diced
100g button mushrooms, sliced
1 cup wholemeal pasta
Method
Boil pasta.
Sauté mince, chorizo and garlic until mince has browned.
Add mushrooms and fennel. Cook another 2 minutes while stirring.
Add tomatoes, thyme and zucchini and capsicum. Simmer 7 minutes,
Drain pasta, stir through sauce and serve.
Serves 4
295 cal per serve
25g protein
5g fat
Need to stock up on Healthy Mummy Smoothies? Then see our shop here
And join our 28 Day Weight Loss Challenges here