Mind-Blowing Image Shows Baby's Legs Outside Its Mother's Uterus
It's enough to take any pregnant mum's breath away, this amazing MRI image shows a baby's legs outstretched through a rupture in her uterine wall. But rest assured this wasn't a case of an overzealous baby's kicks!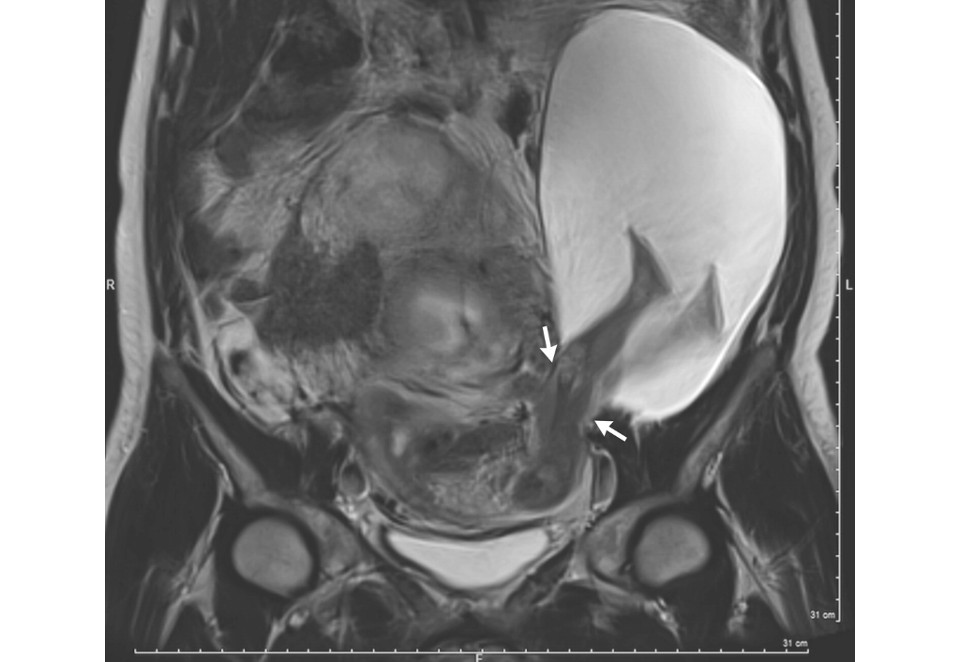 The New England Journal of Medicine reports that the 33-year-old, who'd had five previous c-sections, had no symptoms before doctors discovered the rare condition at her routine 22-week ultrasound.
Not only were her tiny baby's legs sticking out from her uterus, the amniotic sac had also popped out.
Mother Decided To Continue Pregnancy
After an MRI revealed the extent of the 2.5cm rupture of the left uterine wall. And the fact that the baby's legs were outside of the uterus, the mum and her partner were told that there were risks involved with continuing the pregnancy.
Baby's Feet Outside Mom's #Uterus: Amazing Image Shows Rare Rupture #pregnancy https://t.co/qdH19tFbdG pic.twitter.com/cGeHNPpXMk

— Live Science (@LiveScience) December 22, 2016
These included complete uterine rupture, placenta accreta, hysterectomy, and preterm birth. The couple decided to continue with their rare pregnancy, under close monitoring.
A Healthy Baby Boy
We do love a happy ending, and this story most certainly has one! After another ultrasound at 30 weeks found that the tear had doubled in length and that the herniated sac now not only included the baby's legs, but the abdomen as well.
So at 30 weeks, the healthy baby boy was delivered by caesarean section, weighing 1385g. Mum was discharged from hospital after five days, and the baby was doing well six months later.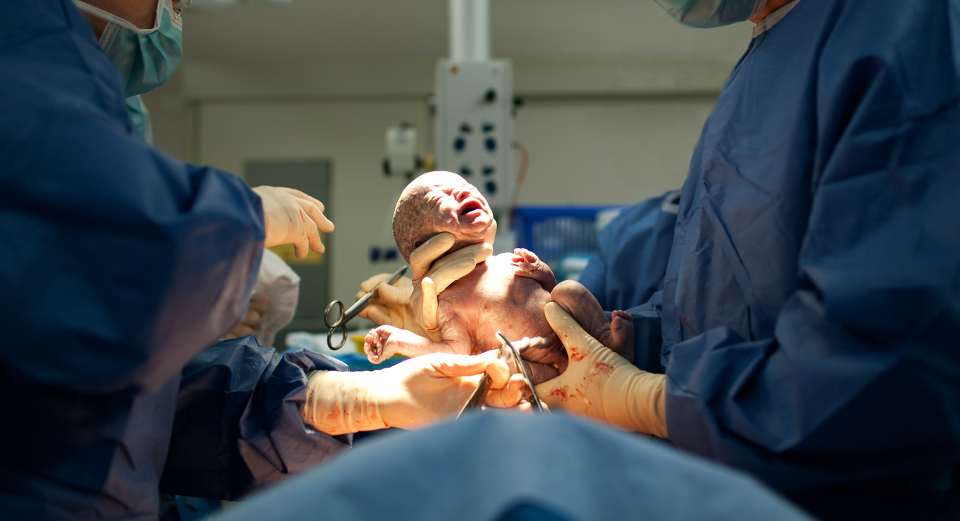 Risk Of Uterine Tears After Multiple C-Sections
The lead author of the report, Dr Pierre-Emmanuel Bouet from France's Angers University Hospital, told Live Science that he'd never seen a case like it, with only 26 cases ever reported.
He said it was the mum's five previous c-sections that had increased her risk of a uterine tear.
Dr Bouet added that the c-sections had weakened the wall of the uterus and while the parts that were scarred from previous caesarean were strong, the areas around were fragile.
He said it was the force and pressure from the pregnancy that led to the tear.
Extremely Rare Case
The Royal Australian and New Zealand College of Obstetricians and Gynaecologists say the risk of a uterine rupture during birth if you haven't had a previous c-section is 'extremely rare'.
It happens in 22 to 74 out of every 10,000 VBACs (vaginal birth after c-section).
The risk goes up with multiple c-sections, particularly if there hasn't been much time between pregnancies.
Meanwhile, make sure you have a read of our article on 27 things only mums who've had c-section know.