Miscarriage & Pregnancy Loss – What Support Is Available?
Losing a baby is a difficult time in a pregnancy journey. Women and their partners need time to grieve. There is no time constraint on grieving and everyone has different coping strategies to deal with this sad time in their lives.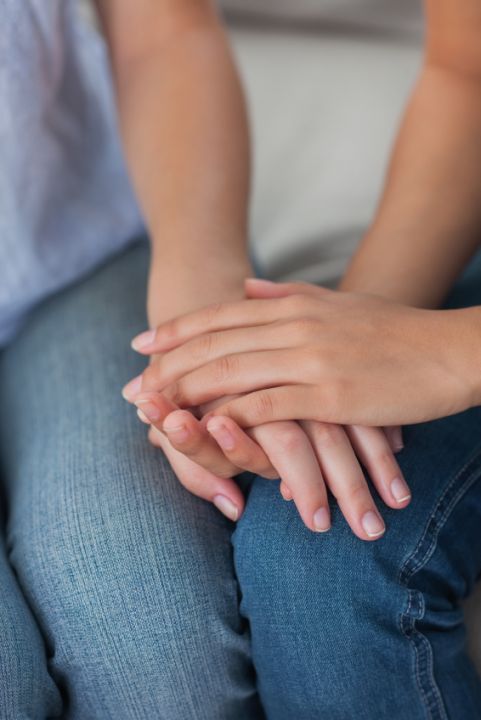 Having a miscarriage is actually more common than people realise. Some people think talking about a miscarriage is a taboo topic but the more you talk to people the more you will realise other women around you may have also had a miscarriage. Many women don't tell people they are having a baby until up to 20 weeks because the risk of having a miscarriage is higher before then. Not telling people decreases the support networks that could be available to you.
A friend of mine lost her first baby at 12 weeks, two days after telling everyone she was pregnant. When she told her friends about her miscarriage she was surprised how many people around her also had had miscarriages. Some had had multiple. Talking to each other about this made them realise how common it is and how good it is to talk about it. This friend has since gone on to have three healthy pregnancies and babies.
What support is available?
Sids & Kids
Support is provided for anyone for any circumstance that involves the loss of a pregnancy or a child. This includes miscarriage, stillbirth and having to terminate a pregnancy due to medical and genetic illnesses.
24 hour bereavement line 1800 308 307
SANDS
Also assists families who have experienced the loss of a pregnancy and families who are struggling through IVF attempts.
24 hour telephone support 1300 072 637
Pregnancy Loss Australia (formerly Teddy Love Club)
This organisation also provides support to families. It originally began by giving families a teddy to signify not leaving the hospital with empty arms.
1800 824 240
www.pregnancylossaustralia.org.au
Signs of Miscarriage
If you suspect you are having or have had a miscarriage seek medical attention.
Symptoms to look for include:
Vaginal Bleeding and cramping
Abdominal pain
Fever
Passing of tissue
What can you do if you have had a miscarriage/ pregnancy loss?
There is no right and wrong way to cope with a miscarriage. Some people prefer to bottle it up, move forward and try again.
Others take a while to grieve and need a lot more time and support until they feel they can function as normal as possible.
If you feel like you need to acknowledge/ mark the loss of your baby there are few ways you can do this. If the pregnancy is greater than 20 weeks gestation then the birth needs to be legally registered and a burial/ cremation must take place. If it is before 20 weeks gestation, the decision to mark the pregnancy loss is purely up to you. Some suggestions could include;
Photographs of the baby if greater than 13+ weeks
Have a ceremony with friends and family or just your partner
Light a special candle
Buy a memento like a teddy bear
Place a notice in the births and/or deaths in the paper
Write a message on a helium balloon and set it free
Write a journal
Celebrate the birth and birth date moving forward
When I was studying to become a midwife we had a beautiful mother come and talk to us about what it is like to lose a baby during pregnancy. She discussed the importance of support from family, friends and professionals. Some of the things she said to me that really stuck have stayed with me for over 10 years and when I am with families, I make sure that I make the experience the best it can be for each family's situation. This includes respecting cultural and religious beliefs.
The mother told us that she had a lot of respect for the midwives that were part of the experience with her as they went through it with her. They didn't just treat her as a patient with a condition. They cried with her, they stayed with her and hugged her. I understand this isn't appropriate for all families but can be for some.
When she went home from hospital she found people treated her differently because they didn't know what to say to her. Most people acknowledged her loss but the one thing she wanted was someone to acknowledge her pregnancy, her child, her baby. She received plenty of sympathy cards but no congratulations cards. It wasn't until a lady at the 'Teddy Love Club' contacted her that someone actually congratulated her on having a baby. This has stuck with me for many years as a midwife.
Although it is a tragic time in your life, take away the positives- you can fall pregnant. You may be hurting now but nature takes its course for reasons beyond our control.
Ali Pickles, Midwife
Seek professional medical advice if you have any concerns or symptoms of miscarriage or just want to get more information and support on this topic.
Disclaimer: Always speak to your doctor before changing your diet,taking any supplements or undertaking any exercise program in pregnancy. The information on this site is for reference only and is not medical advice and should not be treated as such, and is not intended in any way as a substitute for professional medical advice..
Our plans promote a health weight gain in pregnancy to benefit the mother & baby and you can read more on this here 
The owners of The Healthy Mummy do not make any representations or warranties, express or implied and shall have no liability or responsibility to any person or entity with respect to any loss or damage caused or alleged to be caused directly or indirectly by the information contained herein and nothing in this disclaimer will limit or exclude any liability for death or personal injury resulting from negligence, limit or exclude any liability for fraud or fraudulent misrepresentation, limit any liabilities in any way that is not permitted under applicable law or exclude any liabilities that may not be excluded under applicable law.