Top 10 most nutritious foods in the world
On the hunt for nutritious foods? Ever wondered what the best foods in the world are to eat and nourish your body? Well wonder no longer as we have found TEN!
A study by PLoS ONE came up with an unconventional way to rank foods according to their 'nutritional fitness'. By grouping foods together in combinations that meet our daily nutrient requirements with the smallest number of foods possible, the most nutritional fitness foods were found.
We have called on Dr Ryan Harvey of House Call Doctor, to shed some light on WHY these foods are deemed the most nutritious below.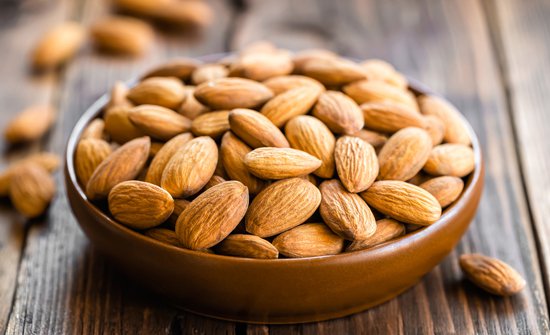 Top 10 most nutritious foods in the world
1.  Almonds
"There are many health benefits to eating nuts in general, though almonds are considered a healthier alternative to others as they contain less saturated fats than peanuts for example. As well as this, they contain vitamin E, protein, magnesium and fibre," Dr Harvey states.
Want to incorporate more almonds into your diet? Try our No bake coconut and almond bars, with 3/4 cup of raw almonds, you're in for a nutritional treat!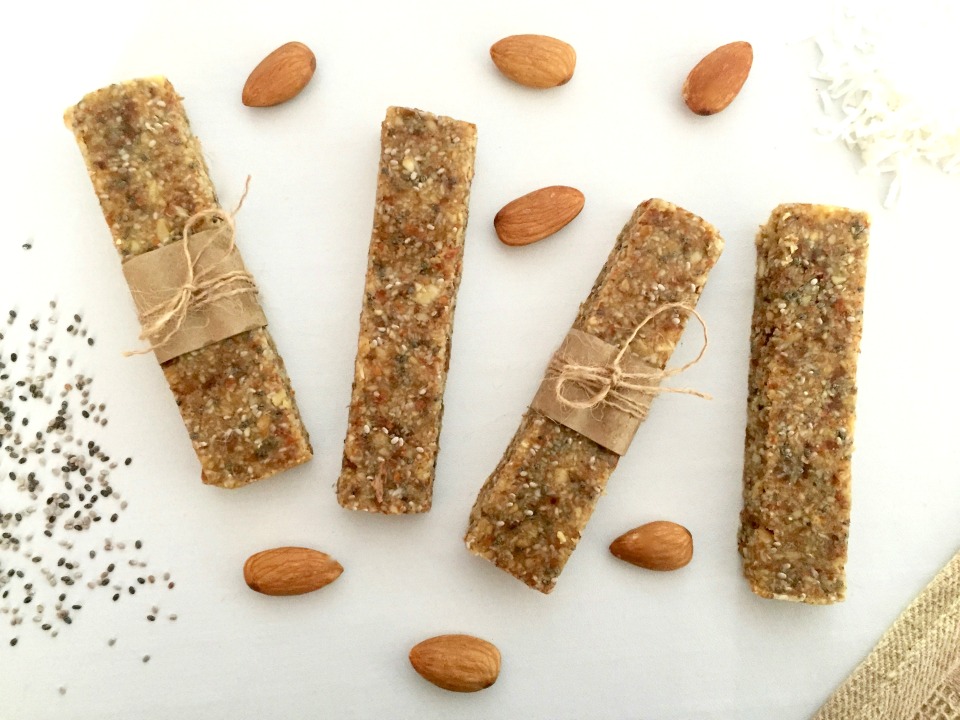 2. Cherimoya
Known as custard apple (who would have thought something starting with custard would be deemed healthy?), cherimoya has a high nutritional value as it is, "very high in vitamin C and potassium which can help with controlling blood pressure," says Dr Harvey.
If you're expecting try this custard apple & strawberry Healthy Mummy pregnancy smoothie, if you're not, swap out the pregnancy smoothie powder and replace with the flavour of your choice here.
3. Ocean perch
Like most sustainable fish, ocean perch is considered healthy because of a number of reasons."The unique nutrients of it include levels of vitamin E and K," Dr Harvey says.
For your fish hit try roasted broccoli with deep sea perch found on the 28 Day Weight Loss Challenge. Can't get your hand on ocean perch? Swap for any kind of white fish and use this (pictured below) yummy Grilled Fish and Mango Salsa recipe.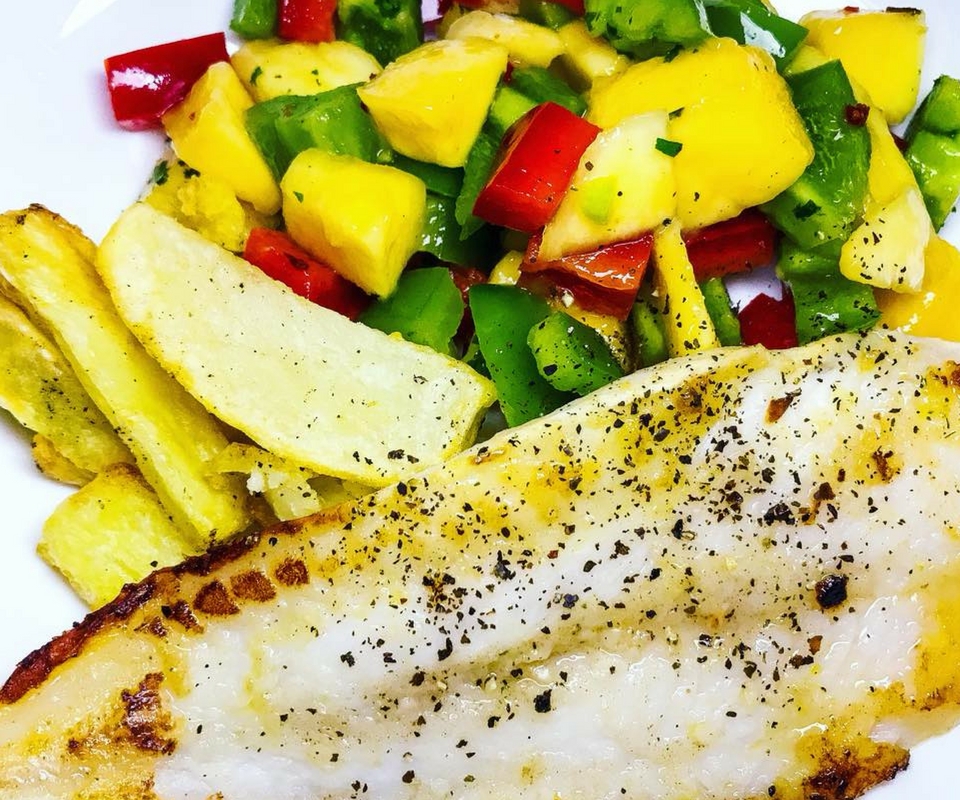 4. Flatfish
Dr Harvey says, "Flatfish are a great source of protein and are also quite low in fat – not to mention sources of vitamin B and magnesium." Wow, all of that nutritional fitness from fish!?
5. Chia seeds
There's no surprise that the ever popular superfood – chia seeds – made the top 10 list. Dr Harvey says, "Chia seeds have few calories yet contain a large amount of nutrients. These include fibre, protein, antioxidants, iron, calcium and omega-3 fatty acids."
For your chia hit – check out these (pictured below) 5 ingredient protein rich chia peanut butter balls.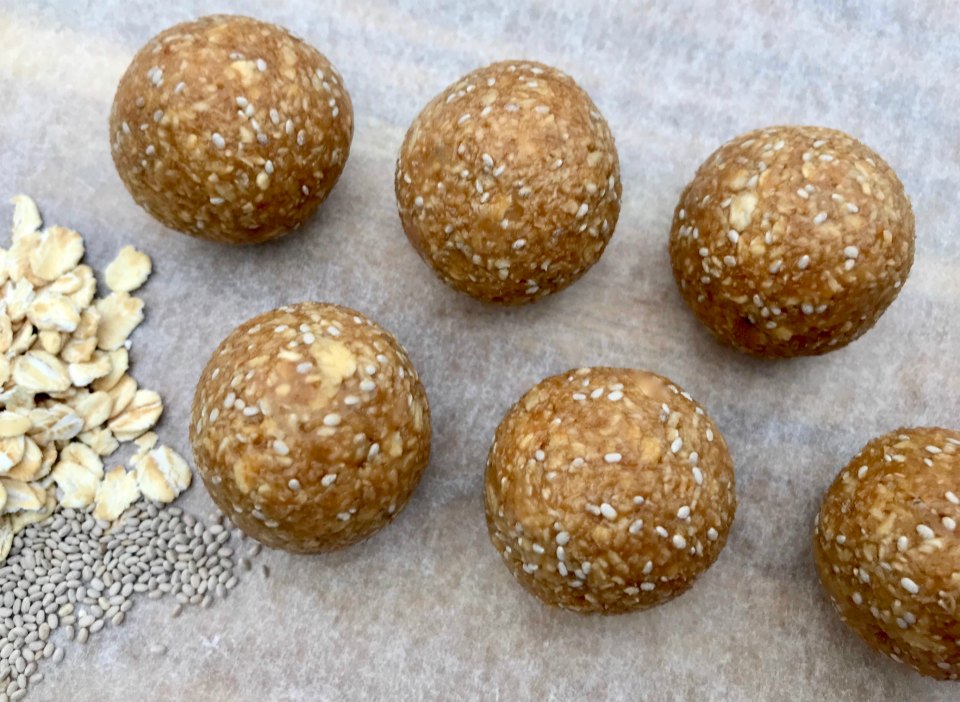 6. Pumpkin seeds
The next time you sprinkle these green seeds on your salad, you can feel even better knowing they're doing more for you than you thought! "Pumpkin seeds contain similar health benefits to chia seeds, along with others including high levels of zinc and magnesium," Dr Harvey says.
7. Swiss chard
Known to us Aussies as silverbeet, Dr Harvey says "Swiss chard is quite low in calories and contains high amounts of vitamin K, A; C along with magnesium, potassium, fibre and iron. Similar alternatives include spinach and beets."
Try this yummy brekky stir fry, packed with silverbeet.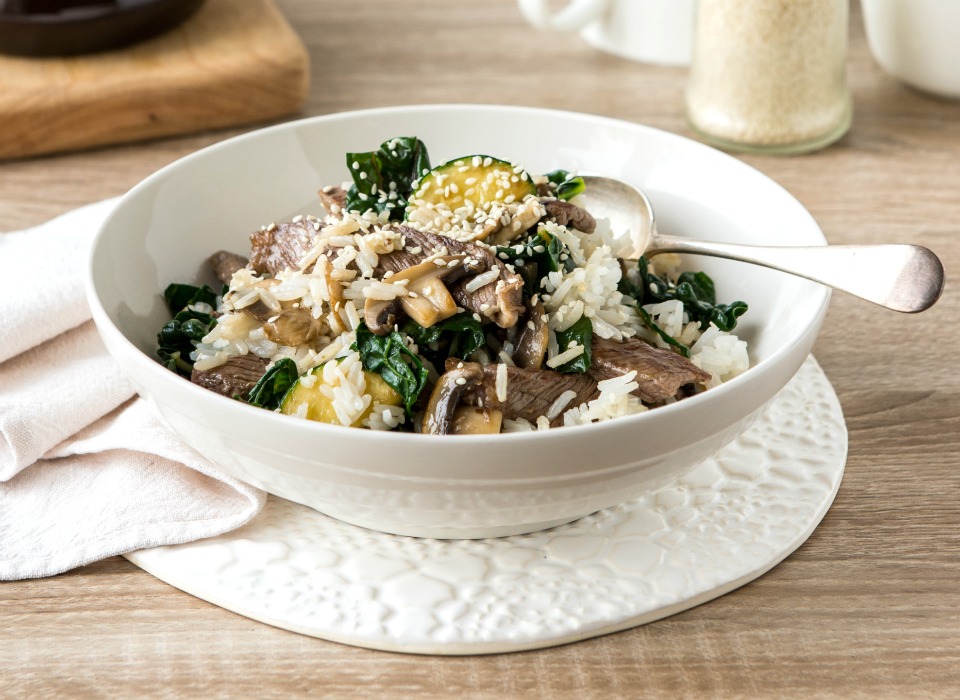 8. Pork fat
This one might come as a shock to you, but the nutrient profile of pork fat complimented groupings in the research by supplying missing nutrients.
Dr Harvey says, "Pork is often a healthier alternative to red meat and contains protein, zinc and iron. With this being said, pork also contains levels of 'bad' fats and is not as low in fat as others such as chicken or fish."
Try these 15 minute pork burgers to get some pork on your fork.
9. Beet greens
As mentioned above, beets are similar to swiss chard in terms of being a great source of vitamin K, A and C as well as other nutrients. This is because they all belong to the same family, Dr Harvey says.
Not a fan of the greens? Try out our Healthy Mummy Energy Boosting Super Greens in your next smoothie (or as your next drink – just add water) to get the green benefit without the icky taste (think cranberry tasting, yum!).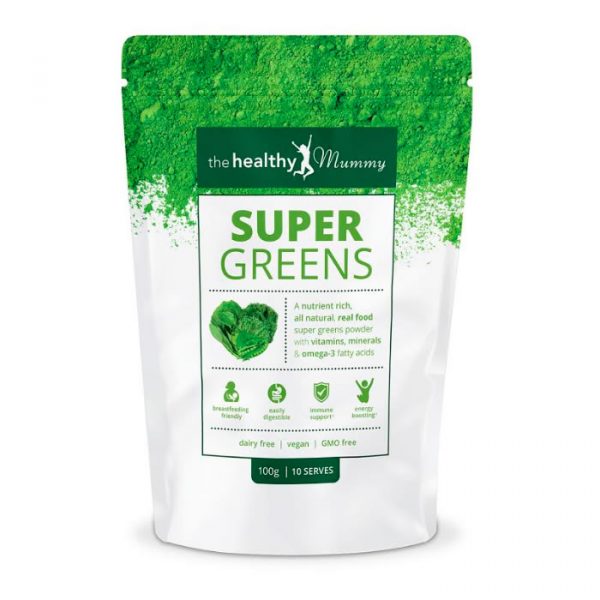 10. Snapper
We're seeing a trend here, more fish!
Dr Harvey says of the white fish, "Some often forget that snapper is very high in mercury and should not be consumed daily. Although, its health benefits include omega-3 fatty acids and protein."
For a delicious snapper recipe we encourage members on the 28 Day Weight Loss Challenge to check out the Snapper with Tahini sauce in the recipe hub. Not a Challenge member yet but keen to learn more and or access weekly meal plans, recipes and exercises to help you blast belly fat and lose fat? Click here.
If you want more nutritional information on food and delicious recipes to accompany your weight loss journey, download our free 28 Day Weight Loss Challenge Exercise and Recipe Sampler.
For more Healthy Mummy articles to health and weight loss click here.