This Is Motherhood, In All Its Hilarious Glory!
Ah, motherhood. She is a mighty ship on an often stormy sea, and if we don't laugh about the days that we don't get a chance to eat anything or use the toilet on our own, we're going to cry, right? If you need a little motherhood pick-me-up, come and watch this fabulously funny glimpse into our crazy mum days.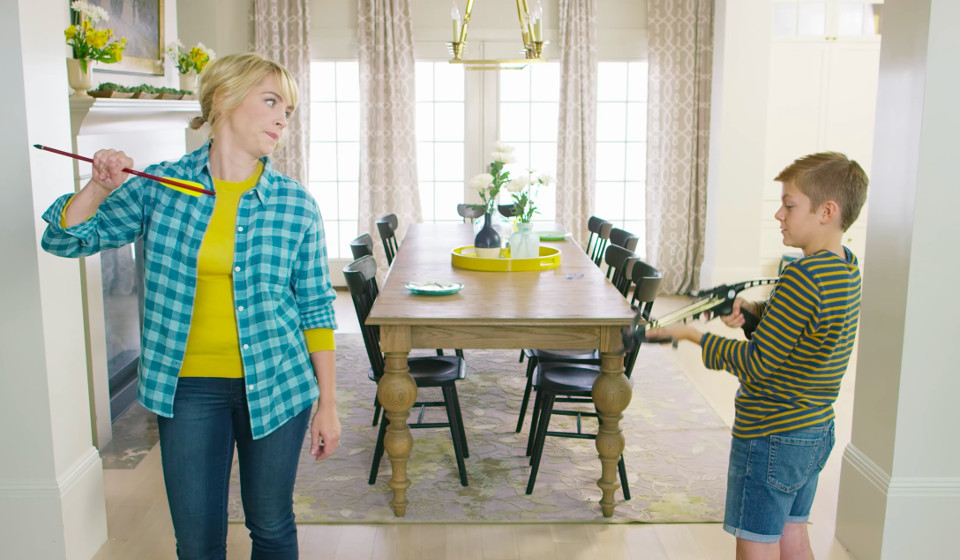 While this is an ad (for a pretty great product), it's also brilliant so we just had to share it with you. It pretty much sums up any given day on Planet Mum. Saving your children from major injuries, applauding bowel movements and no sleep. Enjoy:

 It also addresses a glaring issue with modern parenting – we takes hundreds of photos of our kids but rarely get them printed. As our frazzled mum points out, "Don't get me wrong, I love
Instagram
, but my kids never see our photos. They refuse to follow me."
The Chatbooks app is actually a genius-why-didn't-I-think-of-that idea. Brilliant for busy mums, and the perfect way to sort out early Christmas presents (shipping to Australia is available). And of course, we love a company that gives a big hat tip to the daily grind of motherhood – the struggle is real people!