Mum says no budget, weight or fussy eating habits can prevent you from achieving your goals
You'll be sure to get your daily dose of inspiration from this motivating mum!
Chloe has been through not one, but TWO amazing transformations with The Healthy Mummy. So, she's been chosen to be one of our Motivating Mums for the month of May! And if her story and her amazing advice doesn't make you want to run laps around your block, then we don't know what will!
"Hi ladies! My name is Chloe and I want you to know that no matter where your starting point is, you CAN DEFINITELY DO THIS! The Healthy Mummy program does work! It really really does!"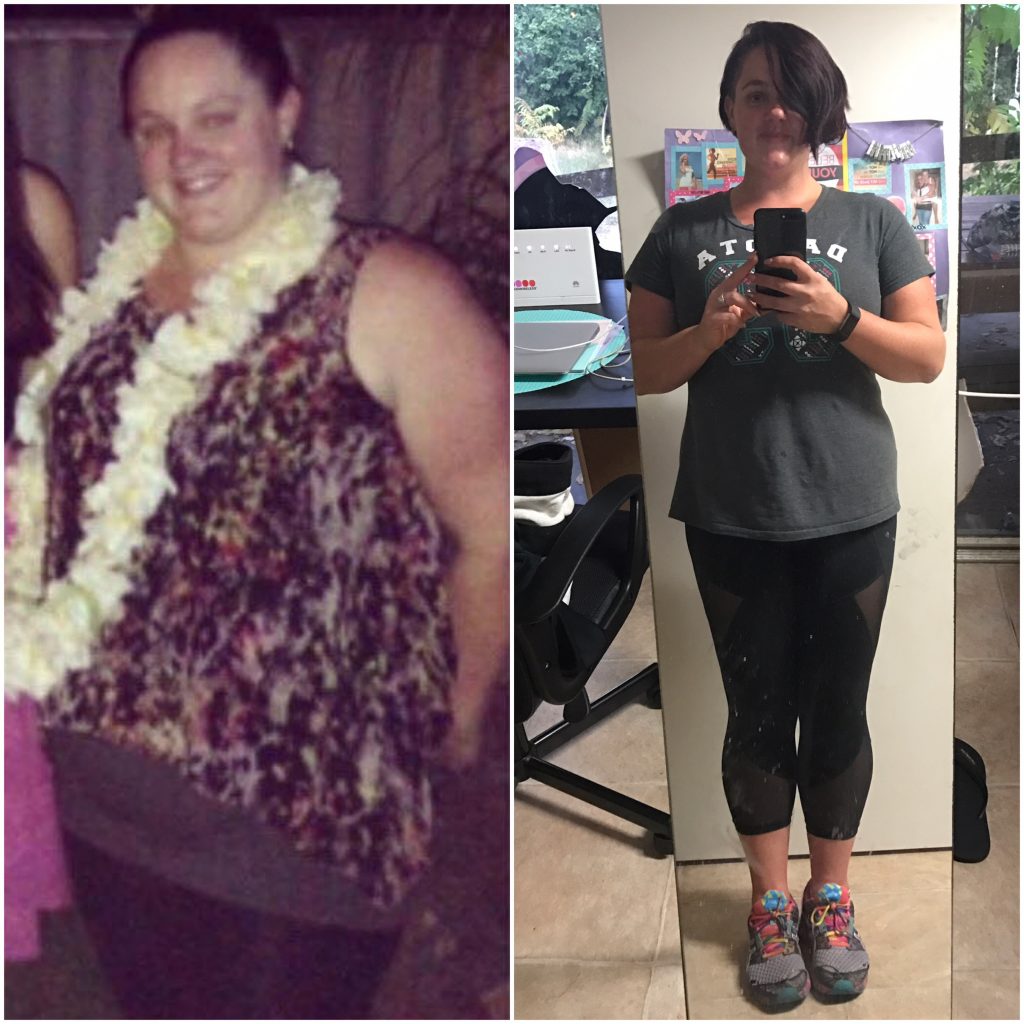 Image Source: Supplied
Mum says no budget, weight or fussy eating habits can prevent you from achieving your goals

Chloe says, "It doesn't matter what your budget is, it doesn't matter if you have the fussiest eaters in the world, it doesn't matter what your internal emotions are, it doesn't matter if you're lacking time…YOU CAN DO THIS!"
"I have struggled with my weight since I was eight years old. I have been bullied for it. I have been judged for it. I have had the most hurtful things said to me because of it. For so long I let my size and other people's perception of me define me! But the day I came across The Healthy Mummy was the day this all changed!"
Healthy Mummy Journey #1
"I have been following The Healthy Mummy program since 2013. I lost 26kgs* from December 2013 – June 2014. I then got in a car accident, which saw me lose my way due to the injuries I sustained. I lost my ability to exercise and I allowed this to take over my mindset. After the birth of my fourth child in March 2015, I found myself sitting at 133kgs."
"It was daunting, depressing and very overwhelming. I decided enough was enough and knew that I needed to make a change. For me, for my four kids and for my health. I knew I had done it before and that I could do it again!"
Healthy Mummy Journey #2
"I signed up to my first challenge in July 2015, ordered my Healthy Mummy smoothies, cleaned out my fridge and cupboards and started a fresh! I have since lost 36kgs* and over 160cm from my body!"
"There is a saying that floats around on the Healthy Mummy FB Support Groups…
"No-one said it would be easy, but it will be WORTH IT!"
By gosh is this true!"
No Excuses
Chloe says, "I am a mum to four kids, I work busy hours from home seven days a week, I volunteer at my boys footy club as the Auskick Coordinator, I volunteer at my partners disc golf club as the Secretary, I suffer with what my psychologist refers to as 'brief depression'. My partner suffers with mental illness, I grew up with no confidence, I am an emotional eater, I was a serial meal skipper, but I am ME!"
"We all have so many reasons that we can make excuses about. We can allow these excuses to define us or we can find a way to eliminate the excuses and create a reason that steers us on the path we want to take!
"My journey has not been without its struggles. I have succumbed to old habits like emotional eating! I have had days where it all feels too hard! I have hit a plateau where my weight didn't budge for months and I fell into old habits, putting on over five kilos. But what I have never done is give up on myself!
"A bump in the road doesn't mean I have failed. It is just part of my story. If anything, I use those bumps in the road to remind me that I am human and that I am stronger than before as I now recognise them."
Mindset Is The Key

"I won't lie…the mindset is the hardest thing to control. But no one here is perfect! No one in the Healthy Mummy Community has just simply gone 'Yep I am perfect, I will never succumb to temptation, I will only have amazing days, I am better than everyone else' HECK NO!
"We have all shed tears, we have all felt deflated, we have all had moments of weakness. This isn't a race. This is about YOU believing in yourself, YOU identifying what you want for YOURSELF, YOU knowing YOU are WORTH IT!
"We are mums everyday, workers everyday, partners everyday, but what we need to remember is that we need to put ourselves first too!!"
Chloe's Advice
If you aren't already pepped up, full of life and ready to bust through your ceiling, then keep reading. Here is Chloe's advice for making this the best weight loss journey ever!
Take it one day at a time!
Set SMART Goals for yourself which you can find great tips for HERE
Create a motivational board and keep it somewhere you can see everyday
MEAL PREP!
Chloe says, "For me, I focus on my snacks on meal prep day, as these are my downfall. For main meals…when you are already cooking why not double the amount? For an example when I make the One Pot Spaghetti Bolognese I double the serving size and freeze half for another night!"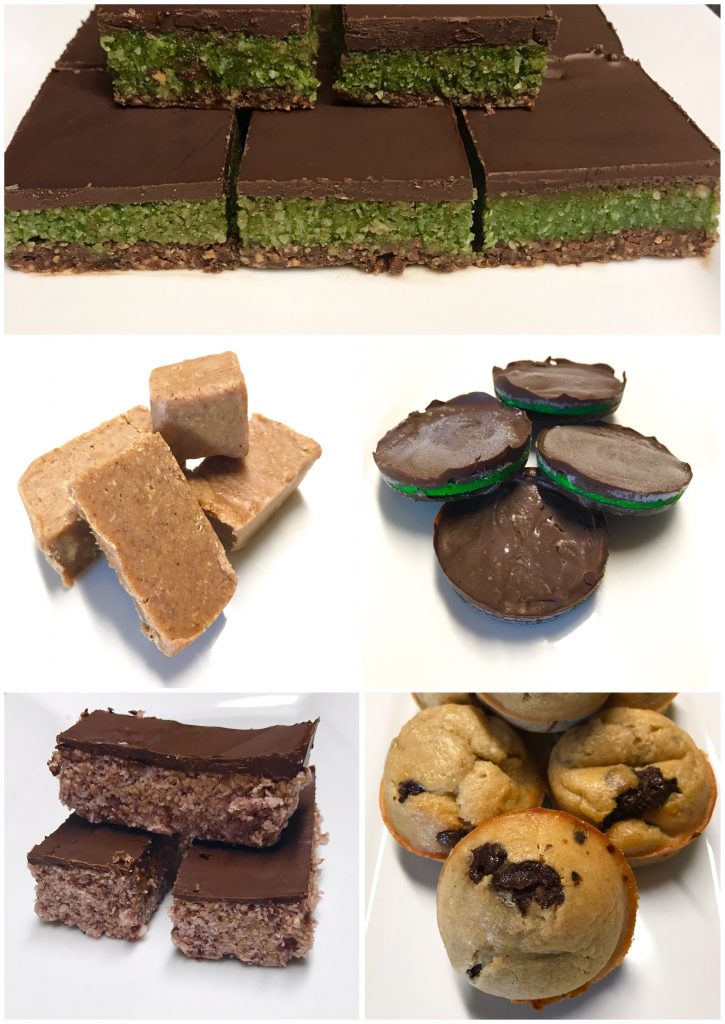 Image Source: Supplied (Chloe's Healthy Mummy Snacks & Treats)
Get your exercise done first thing in the morning before you get distracted or before you sit down at the end of the day and then the motivation is gone.
Utilise the Healthy Mummy FB Support Groups and website. So many blogs, so many inspirational stories, so many tips and tricks to help you!
Be kind to yourself!
Believe in yourself!
Be patient with yourself!
"You have to channel your mindset! Find your reason! Don't compare yourself to anyone else! Believe you can do it! Know you are worth it!
"Have the most amazing time while doing it too and embrace every moment!
"You have got this ladies! If the me who started out with no confidence, no belief and no motivation can do it! You can too!"

Are You Ready To Become A Healthy Mummy?
If you are inspired by Chloe's journey and her story and want to take charge of your own health and weight – then join our 28 Day Weight Loss Challenge TODAY.
With more than 2,500 delicious (and healthy) recipes, 350 exercises & 24/7 support – the 28 Day Weight Loss Challenge  is designed (and proven) to help busy mums like you lose weight!
To learn more about our challenge OR to join – click here.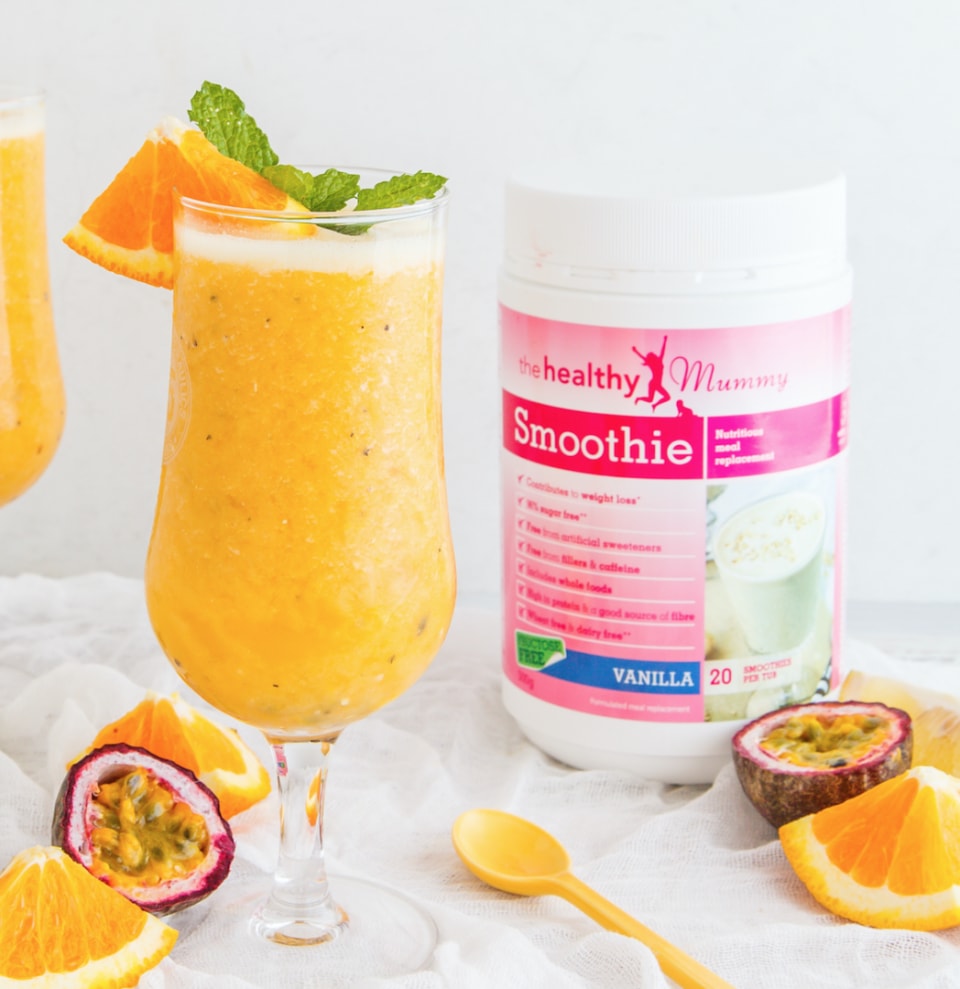 To support your weight loss, The Healthy Mummy also has a range of delicious and good-for-you smoothies!
Our smoothie range offers an excellent source of essential vitamins, minerals, nutrients & important antioxidants. It does not contain any weight loss accelerants, caffeine, gluten and is dairy free. It is also a non Genetically Modified product!
To learn more about our smoothies – click here.
To purchase one of our smoothies – click here.