Mould Health Warning After Australia's Prolonged Wet Weather
Over the last couple of weeks, many Australians have experienced wet, warm and wild weather, including floods in Queensland and Northern New South Wales. For all of those families affected by the recent flooding, storms and cyclone – our hearts and thoughts are with you.
On top of dealing with Mother Nature's wrath, the National Asthma Council Australia has now issued a warning against mould health risk as a result of the prolonged wet and humid conditions.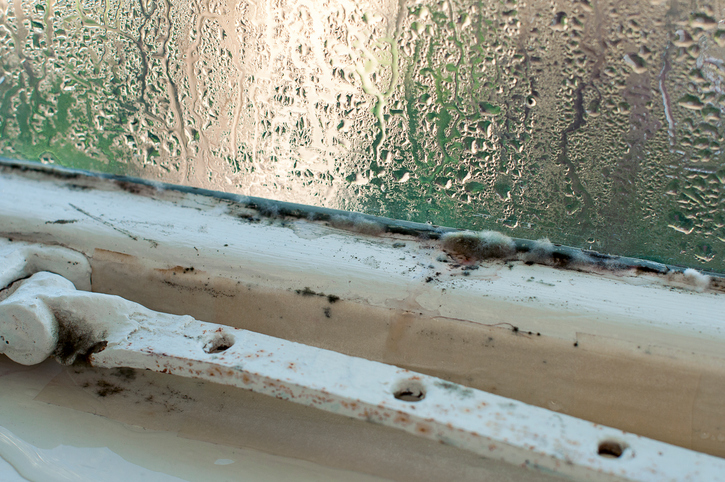 The National Asthma Council Australia, as part of World Allergy Week (April 4 to 10), has issued a household mould prevention checklist. This checklist includes tips for areas that have been affected by floods and a cyclone.
Unfortunately, after such wild weather, high humidity and warm temperatures this provides the perfect conditions for the spread and growth of mould, which can be toxic and dangerous to our (and of course our families') health.
In the media release, Associate Professor Sheryl Van Nunen, a Sydney-based Clinical Immunologist and Allergist, quoted: "Mould in homes can trigger asthma symptoms for many people living with asthma or allergies, as they create spores which are airborne and can be inhaled."
Adam Trumble, Manager of the National Asthma Council's Sensitive Choice Program says: "Symptoms for people with asthma may include increased coughing, wheezing, shortness of breath and a greater need for medications."
Where Does Mould Grow
For the most part, Trumble says mould is found in bathrooms, bedrooms with en-suite bathrooms and places with poor air circulation. For example, wardrobes.
Get Mould CHECKED!
The National Asthma Council Australia's media release emphasises the importance of checking your home for mould and ensuring it is not left to grow.
"Reducing the amount of moisture in a house is the best way to control mould growth. After wet weather conditions, do a thorough clean and open all the doors and windows to dry out the area as quickly as possible. If you can, use fans or dehumidifiers to speed up the process.
"Using white vinegar solution is an effective way to remove mould. Bleach will remove visible mould but won't kill the spores underneath and it may also irritate sensitive noses.
"Even if you have thoroughly cleaned your house you can still have problems with mould. It can grow in places we don't even think to look – walls, clothes, books, toys and even CDs.
"Home heating will reduce relative humidity, as will dehumidifiers and good ventilation."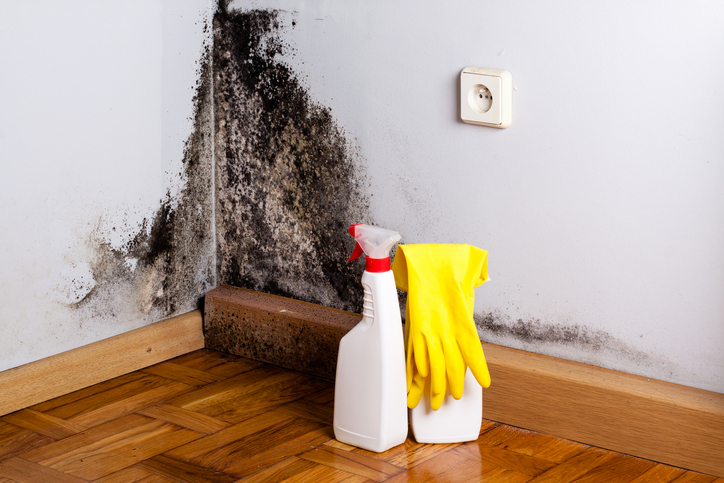 The Mould Checklist
The National Asthma Council Australia has issued the following mould prevention checklist:
Promptly remove any mould that appears
Treat the cause of rising damp as soon as it is detected
Make sure you have enough natural ventilation, including an extractor fan for the bathroom and laundry
Seal any leaks in bathrooms and roofs
Clear any overflowing gutters and blocked vents
Remove indoor pot plants (which promote mould growth)
Avoid the use of organic mulches and compost heaps.
If you have been flooded:
Dry or remove wet carpets and furnishings as soon as you can
Be ruthless with the clean out, if possible – hidden damp can cause ongoing problems
Consider using a dehumidifier to help dry out the space
Remove any visible mould by cleaning with naturally fermented white vinegar solution
Keep an eye out for mould in the un-flooded areas of the house.
The press release encourages parents to remove mould from their household as soon as possible and be sure to do so before the cooler months set in.
More tips and further information can be found read here.
Asthma In Australia
According to the media release, more than seven million Aussies have allergies (including asthma). These allergies are generally triggered when individuals spend time in doors, where there is dust mites, pollutants and mould.
The Sensitive Choice program is an initiative created by the National Asthma Council Australia aimed to help Australians reduce exposure to asthma and allergy triggers. For more information on the program, click here.