Mum Admits Lap Band Surgery Was Biggest MISTAKE Of Her Life
After turning to lap band surgery for weight loss, Tracie Burns quickly realised it was the biggest mistake of her life. She faced constant discomfort and vomited after meals and decided to have it removed.
Shortly after she discovered The Healthy Mummy and by taking part in our 28 Day Weight Loss Challenges she's lost a whopping 33kg*.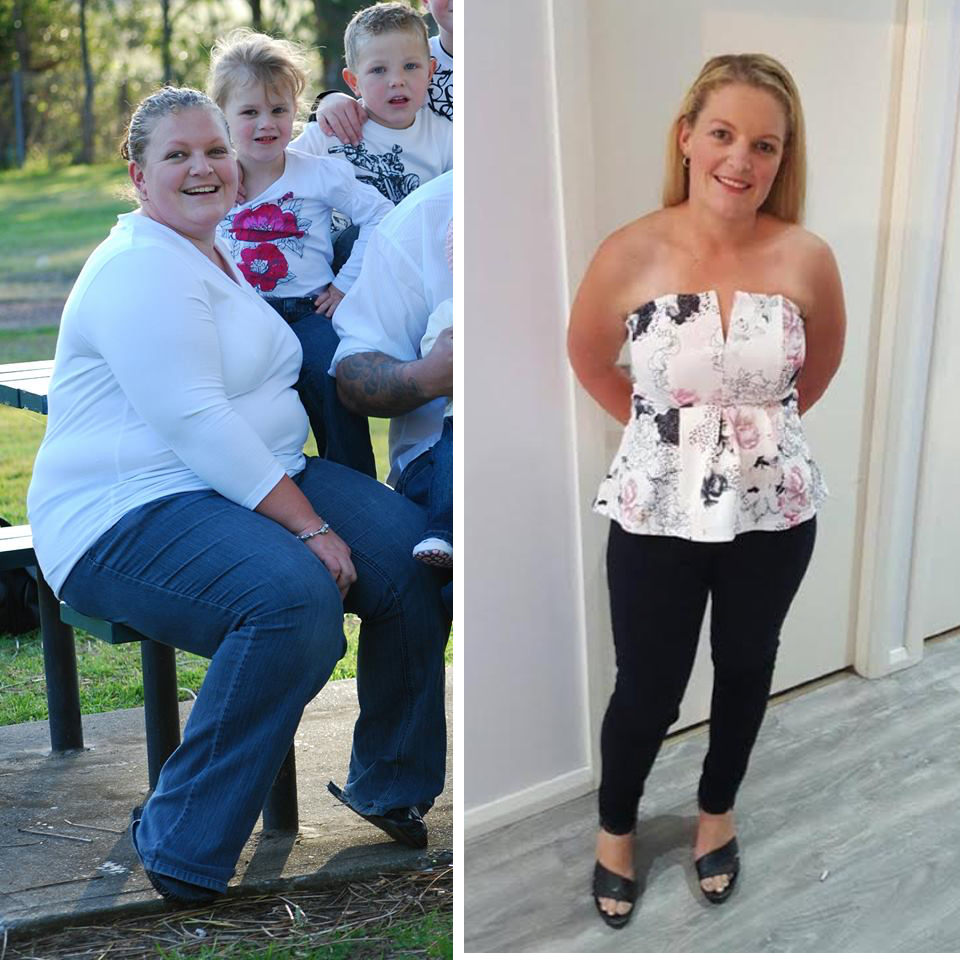 Traci Burns lives in Nowra NSW and is a 31-year-old mum of five, her children are 4, 6, 10, 12 and 13.
Her weight loss journey has been been anything but ordinary and she has overcome some huge obstacles along the way. Not only did she have lap band surgery and later had it removed, she suffered debilitating migraines and a stroke, as well as a knee injury that required surgery.
But Traci never gave up and today she is the fittest, healthiest and happiest she has ever been. Not only has she lost 33kgs*, she has dropped from a size 22 now to a happy 10 to 12.
Constantly stepping out of her comfort zone, she has done things she never dreamed were possible. As a Healthy Mummy consultant, Tracie now inspires other mums to achieve their weight loss goals and dreams the healthy way.
Here is Traci's story
I struggled with my weight my whole life. After giving birth to my youngest in August 2012 I decided to have lap band surgery. But I soon realised that…
Lap band surgery was a HUGE & EXPENSIVE MISTAKE!
I had surgery in November 2012. It cost $6000 with private health insurance and the side effects were horrible.
I couldn't go out and enjoy a meal with friends or family because unless I got soup, I had to go to the bathroom every five minutes to vomit.
On Living With Ongoing Pain
With lap band surgery you have a port below the skin. Mine was just above my belly button. Every couple of months I had to go to the specialist and have needles into the port to either make the band tighter or looser.
It was painful and would sometimes take half an hour of digging around to get the needle into the port. Twice my port had flipped and I had to go back in and have surgery to re-position the port.
I knew I couldn't go on living like that, so I decided to have the lap band removed. Unfortunately when I had the lap band removed it had actually attached to my liver so I had quite a lot of additional pain post surgery.
Mid-way through 2014, I came across The Healthy Mummy Lose Baby Weight Facebook page.  I followed it closely but thought it was too good to be true.
Taking A Leap Of Faith
On New Year's eve 2014 I decided to go skydiving. Prior to the jump we had to be weighed. Standing on the scales in a room in front of nine others who were going skydiving with me, was embarrassing. Especially as I was weighing 96.3kg*!
"That day when I jumped out of the plane at 14,000 feet I decided to leave the old me behind."
On January 5th 2015 I had my lap band removed and on January 6th 2015 I started my first Healthy Mummy 28 Day Weight Loss Challenge.
In my first month I lost 5kgs* and on seeing those results, I was hooked. It gave me the motivation to keep pushing and continue with their monthly challenges.
Roadblocks – Migraines And A Stroke
I had suffered with migraines for as long as I can remember and would often get migraines a couple of times a month.
In March 2015 I hit a bit of a bump in the road. I suffered from a mini-stroke which was caused by a severe migraine.
I spent a week in hospital and then a few weeks unable to do any physical activity. Once I was given the all clear I continued doing the 28 Day Challenge exercises.
Thankfully since losing weight my migraines have been a lot less frequent. I'm now only getting one migraine every couple of months.
In June came another speed bump when I tore my meniscus in my knee and needed surgery. So once again I was unable to do any physical activity.
But thankfully as I was still following the Healthy Mummy 28 Day Challenge meal plan I did not gain any weight.
Back On Track
At the end of July I was back on my feet and doing light physical exercise again. In October 2015 I had lost 19kgs* but my weight had plateaued.
I then decided to start using The Healthy Mummy Smoothies in addition to following the 28 Day Weight Loss Challenge.
That was enough to kick-start my weight loss again.
Pole Dancing, Rugby and Boudoir Shoot
In January 2016 I jumped out of my comfort zone and started doing pole dancing classes. I never in my life thought I would be doing a dance class and certainly not a pole dancing class!
In March I also registered to play women's rugby league. Before I found The Healthy Mummy program I hated sports and hated being active.
I'm now playing summer soccer for a bit of fun too.
When I first found The Healthy Mummy I started just doing the daily challenge exercises. As my fitness has improved I now go to a local gym and enjoy challenging myself with how far I can push myself.
I recently stepped out of my comfort zone again and had a boudoir photo shoot done. It was so fun!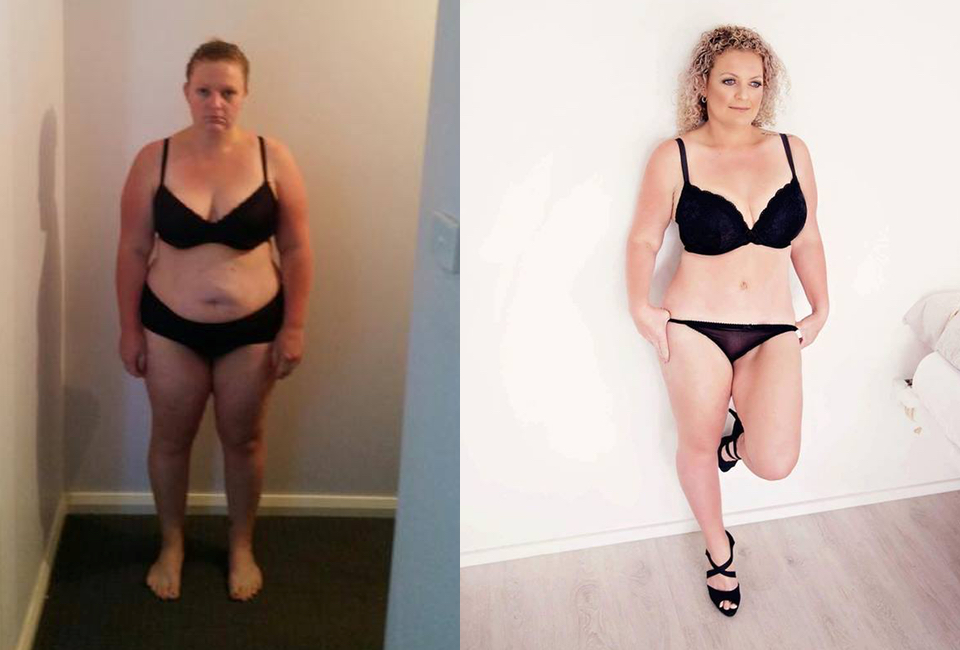 Why The 28 Day Challenges Work For My Family
The challenge meals are so family friendly. I don't have to make a meal for myself and than a separate meal for the rest of the family.
The kids all love the snacks and my eldest is now having a healthy brekkie by having Healthy Mummy Smoothie in the mornings.
After losing 33kgs* the 'healthy way' I truly believe in The Healthy Mummy Program. As such I am now the Healthy Mummy consultant for the Shoalhaven area.
Thank you Traci for opening up and sharing your weight loss journey with us.  We love that you have found happiness and learnt to lose weight the healthy way. We know your story will inspire other mums to do the same.
Join Tracie and thousands of other mums losing weight by signing up to the Healthy Mummy 28 Day Challenges.
Find out more about the Heathy Mummy Smoothies and how they can help you reach your weight loss goals. Read more inspirational, real mum weight loss stories here.