We're all on tenterhooks as our lives change daily due to the coronavirus pandemic taking hold of the world, and there's one group that's feeling pretty vulnerable right now. Pregnant women.
While we're not put in the 'at risk' group like those who are over 60 or those with underlying health issues, we are at 'high risk' of suffering from anxiety over it. In fact, most of us are losing sleep over the thought of giving birth in the midst of this crisis.
We aren't able to steer clear from the hospitals, as we have ultrasounds and appointments with our obstetricians and midwives – potentially putting ourselves in direct contact with those who are having tests for COVID-19 – on a weekly basis.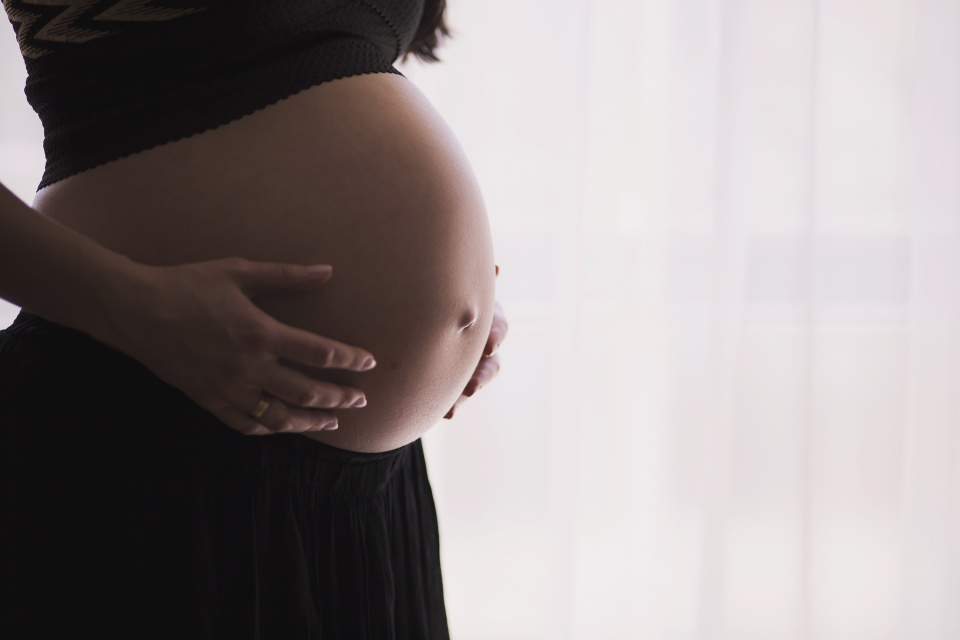 Hospitals are only allowing one person in the delivery room
Many of us expectant mums feel like our life has been upended, some have lost jobs during pregnancy, our older children may now be at home and to make things even bleaker we may not be able to have support people in the delivery rooms or waiting rooms when the time comes – at all.
Labour is a pretty momentous, often extremely painful occasion, and the thought of having to do it alone – through no choice of our own – is damn right petrifying.
Not all hospitals have adopted such strict regulations, some are allowing just one support person during birth but not allowing any visitors – not even your own children. The rules are changing daily as the pandemic progresses.
All my hopes for a smooth pregnancy have been dashed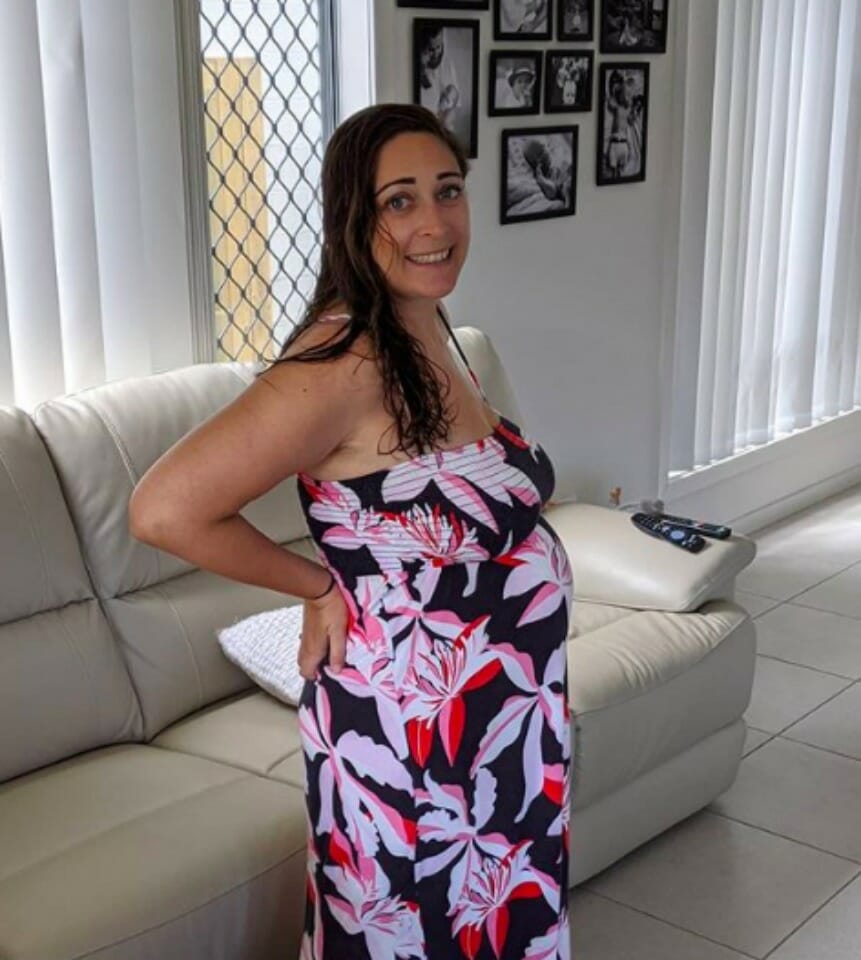 I'm currently 29 weeks pregnant with my second child and trying all that I can to stay calm and level-headed.
I was delighted to find out I was pregnant, after suffering a miscarriage months beforehand, and was hoping that my last trimester would be a time to wind down and relax – as much as possible with a toddler to look after! – before the big arrival.
Unfortunately, it looks like the world I thought she'd (we have already found out we are having a girl) come into isn't the one it was just mere weeks ago, and it may look even more different by the time she arrives. 
There are many things I'm sad about, but a lot are superficial when I think about it. Like we may have to cancel our maternity photo shoot. Or my parents, who live in the UK, won't be able to fly out now for the birth and help look after our almost two-year-old son. 
Others have had to postpone their baby showers, cancel antenatal classes and halt their nursery renovations. In the current climate, they are very small sacrifices we have to endure and nothing compared to the sacrifices health workers and medical practitioners are making right now. 
Experts say pregnant women can't pass on the virus through the womb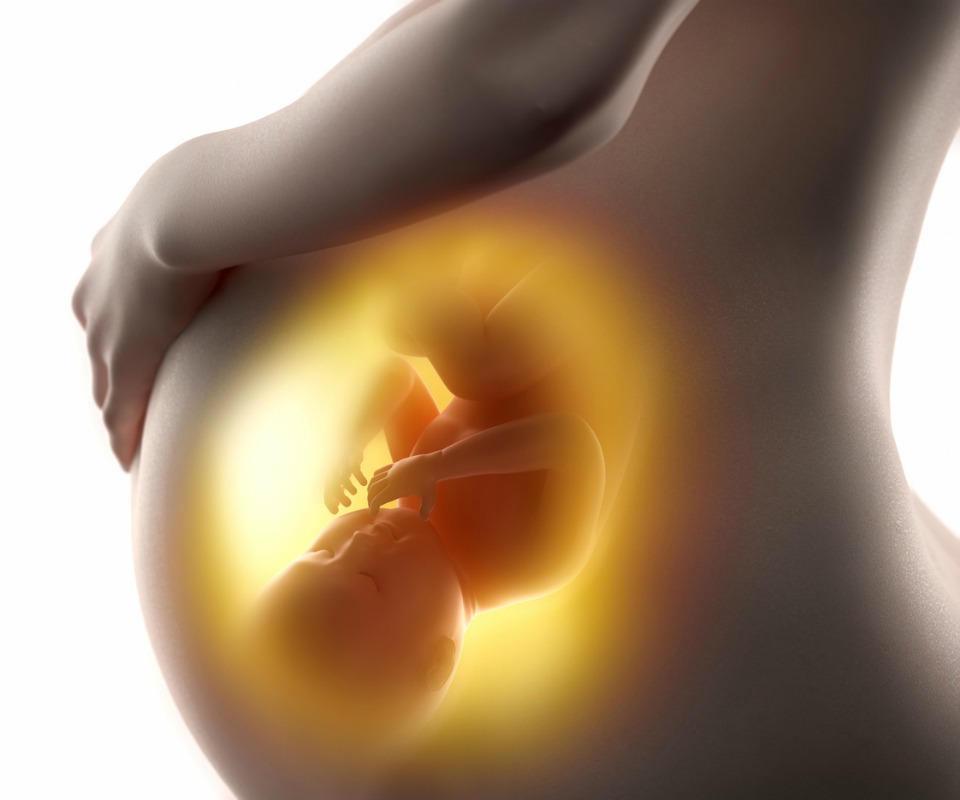 But there are also other extremely worrying and stressful aspects to being pregnant at this moment in time, such as what happens if I, my husband or son catch COVID-19? Will our newborn get it?
Recent studies have shown that the virus cannot be passed through the womb and that pregnant women and children are low risk. But there's still a lot unknown.
Babies born to mothers with COVID-19 will have to be removed immediately and isolated, although mums will still be able to breastfeed wearing a mask to prevent respiratory droplets from getting onto their infant.
More people will become infected, putting pressure on the hospital system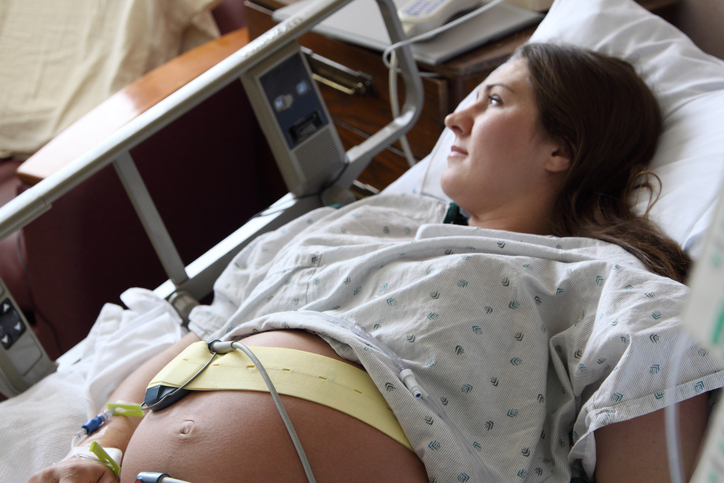 Needless to say, my anxiety is going crazy with 'what if' scenarios. By the time I give birth in June, statistics predict that a lot more people will be infected with the virus – maybe even some in the maternity ward.
How will they be avoided? Are there measures in place? Will there be enough staff on? Will I even be able to find a bed in a hospital in a few months? These are really frightening concerns. 
Plus, it's not always easy to try and remain positive or calm when you have erratic pregnancy hormones surging through your body!
Coronavirus is forcing many pregnant women to change their plans and give birth at home. I was looking forward to having a few days in hospital with my newborn with midwives on hand. But now I am aiming to be out as soon as possible.
Not everyone has this option though, some mothers may need caesarean sections or might end up delivering earlier than planned with their children needing to go into the neonatal intensive care unit.
Will coronavirus rise anxiety levels in pregnant women and cause more cases of PND?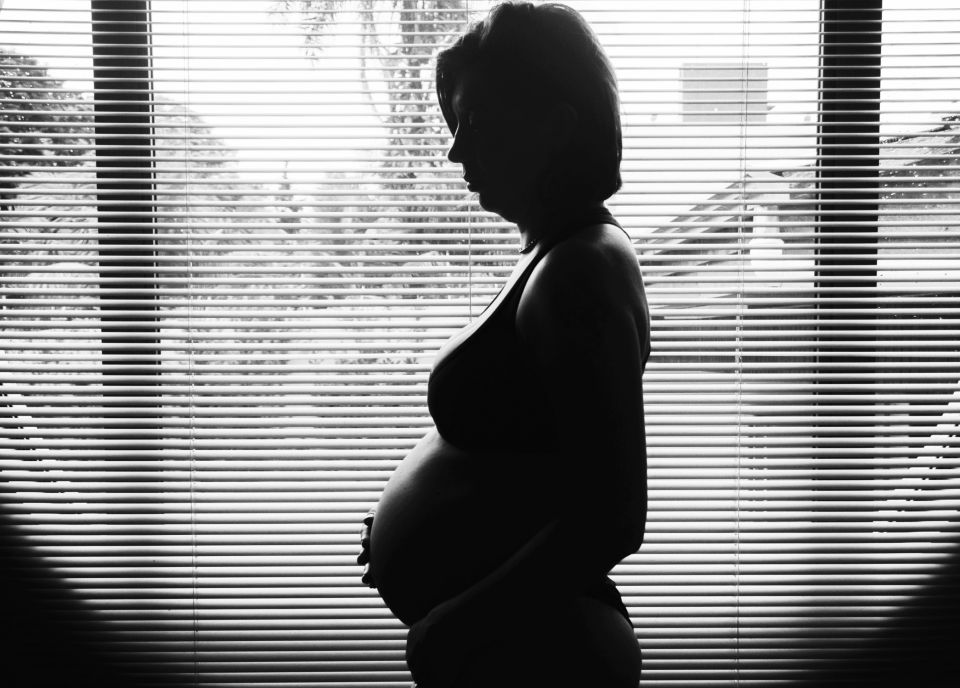 For a time in our lives that is supposed to be filled with excitement, I worry about the impact the extra stress will put on me and other pregnant women. Will we be more susceptible to experiencing postnatal depression or post traumatic stress disorder?
It's taken me a few days to wrap my head around what will essentially become the 'new normal' for the next few months.
I may not be bringing my child into the world in the way I planned, but I do feel fortunate that unlike many others, we, as a family, have something so joyous to look forward to in a time of complete disorder. 
The measures taken by the government are forcing us pregnant mums to stay at home, take it easy and nest, even if we weren't planning to. But I'm beginning to realise, that through this, I have a strength I never knew I had in me. An instinctive mamma strength that all mums have within them as they do whatever it takes to protect their young.
It's empowering, in a way, to think I'll start my child's journey this way, doing all I can to make her entrance into the world as safe as possible.
There seems to be no other option but to just keep going and try and make the best of it. Just like the millions of brave women before me who have given birth during wars and other unfortunate situations.
We have to find our inner mamma strength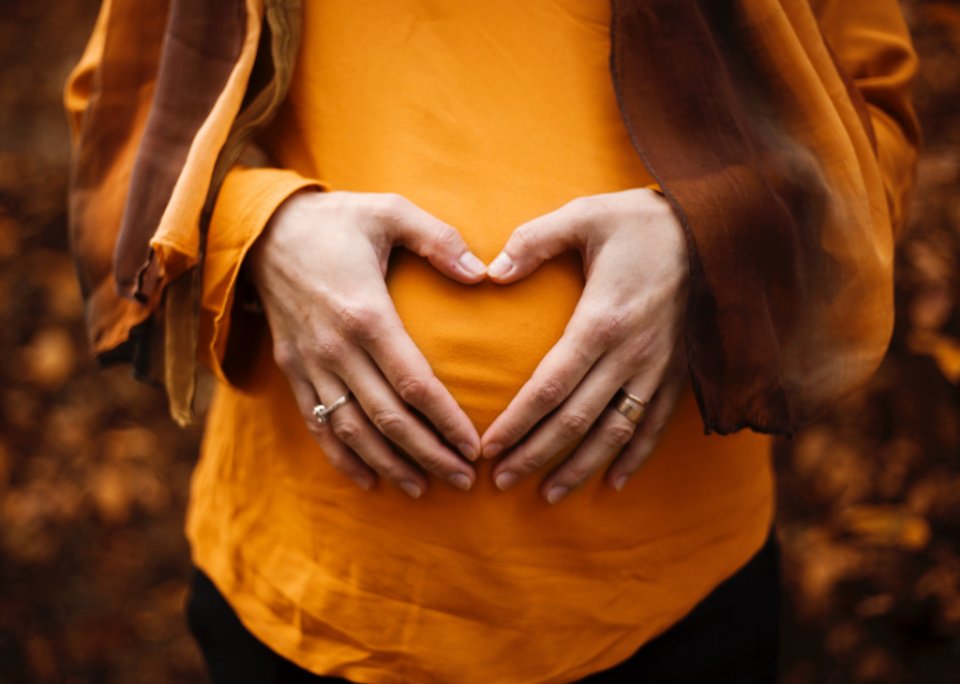 No one has any control over how things go at birth anyway, regardless of the pandemic – whether that's to have pain relief or not, or how long the labour lasts, if you need an emergency c-section or if your baby needs extra time in hospital.
It's not ideal, not how I imagined it would be, but it's hopefully not forever.
The day will come after pregnancy, labour and when we've had a period of bonding at home without any visitors disturbing us, that I can take my baby out into the world – a new world that's been cleansed – and things will feel back to normal again.
Hopefully, it will be a better place where everyone feels more grateful for the mundane things in life that we all took for granted before. 
And it will be all thanks to the heroes – the doctors, nurses, medical professionals, pharmacists, supermarket workers, police officers and military – who are on the front lines of this fight.
What parents need to know about coronavirus in pregnancy, breastfeeding and kids
How to build up a strong immune system to fight off coronavirus
Getting the support you need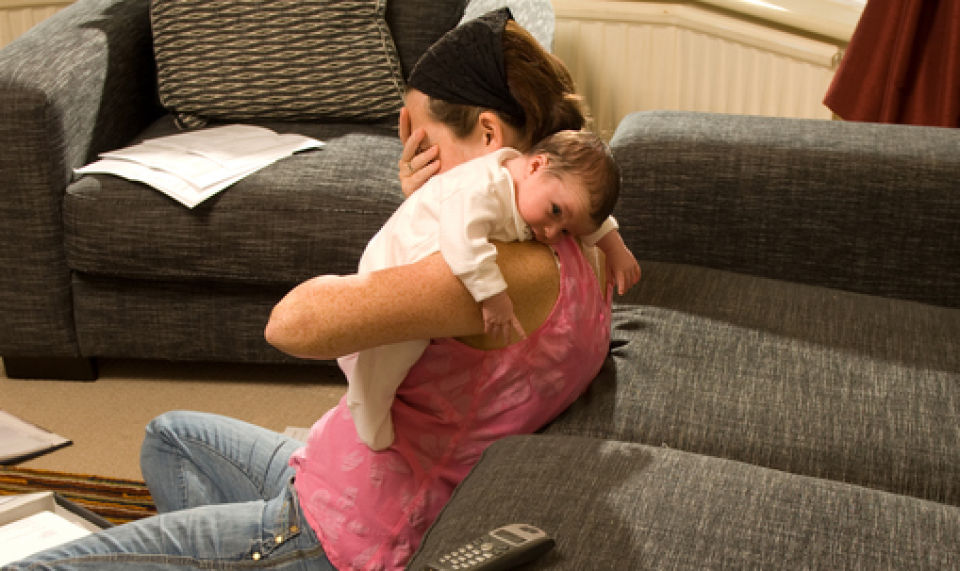 If you or someone you know is struggling, then remember you are not alone. Have a look at our story on what every mum who has experienced PND needs to hear as well as our post natal depression archives for ways to get the help you deserve.
For more on the signs and symptoms of postnatal depression visit www.panda.org.au. 
Support
PANDA National Helpline www.panda.org.au – 1300 726 306
Beyond Blue www.beyondblue.org.au 1300 224 636
Join our Healthy Mummy support groups for support through other mums, judgement-free!
About The Healthy Mummy MIND, BODY & BREATH sessions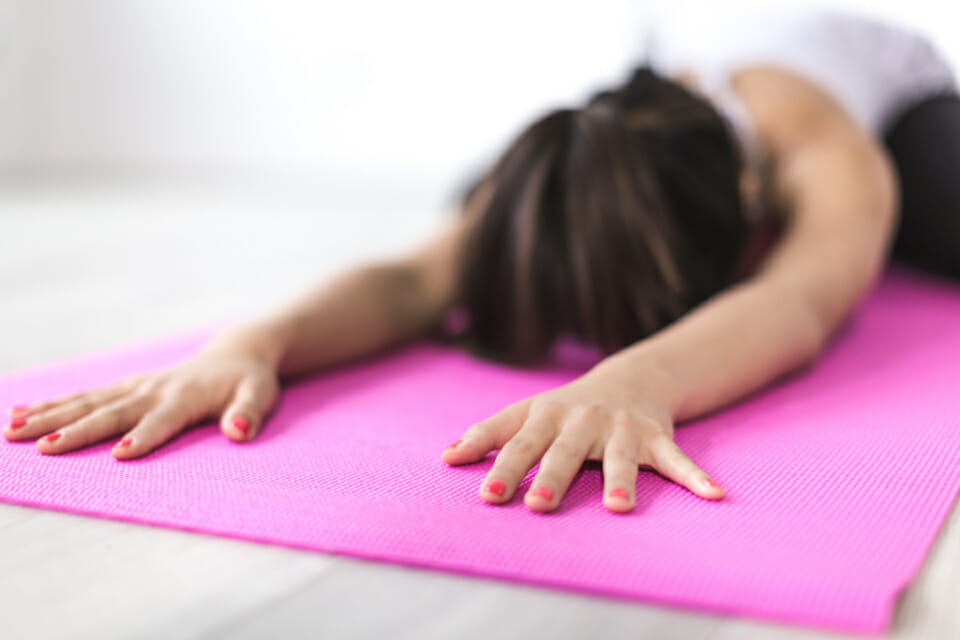 There is three Healthy Mummy MIND.BODY.BREATH sessions for you to choose from:
3 minute
5 minute
10 minute
All Healthy sessions begin with a MIND.BODY.BREATH warm-up, to get you settled and prepared.
We recommend you begin your Healthy Mummy guided MIND.BODY.BREATH practice by doing it twice a week.
Start slow and gradually grow your practice so that it becomes a habit. Your aim is to be able to do it daily. Set a reminder for yourself as a morning or bedtime ritual. Find a time that works for you.
Find your inner peace and relax with the awesome meditation section we now have on the 28 Day Weight Loss Challenge.