How This Mum Changed Her Life And Dropped More Than 15kgs In The Process
We've featured this gorgeous mum on our blog many times, including our article on Staying On Track In Winter and 7 Healthier Kids Party Food Recipes That Taste AMAZING!
Leah is one of our Support Squad Mums for this month and she's been kind enough to share her weight loss journey with us once again, to inspire and motivate you on yours.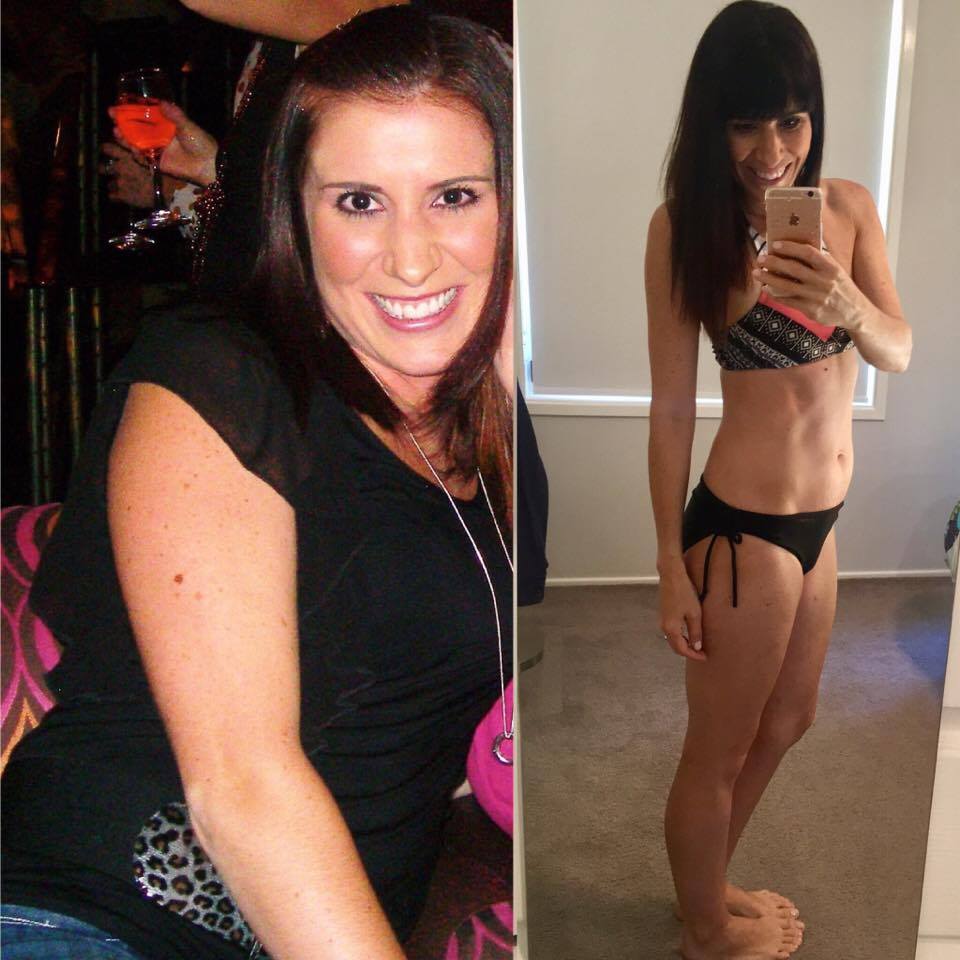 Image Source: Supplied
Leah's Story
Leah says, "I have suffered from anxiety for 20 years, however, it took until the birth of my first child to have the courage to do something about it.
"When my son was 6 months old, Post Natal Depression hit and I knew it was time to find help. I received amazing support from my doctor, family and friends and my life got back on track.
"After having my second son though, I immediately worried that my anxiety would flare up again. I had also gained a lot of weight during my pregnancy and I felt uncomfortable in my own skin. I needed some direction in my life. I needed something that would help focus my mind. This is when a good friend told me about The Healthy Mummy.
"The 28 Day Weight Loss Challenge sounded perfect for me. 28 days sounded achievable and realistic.
"I joined up and completed my first Challenge in February 2015, losing 3.1 kgs* in that month.
"Since then, I have never looked back and it's safe to say that The Healthy Mummy has 100% changed my life."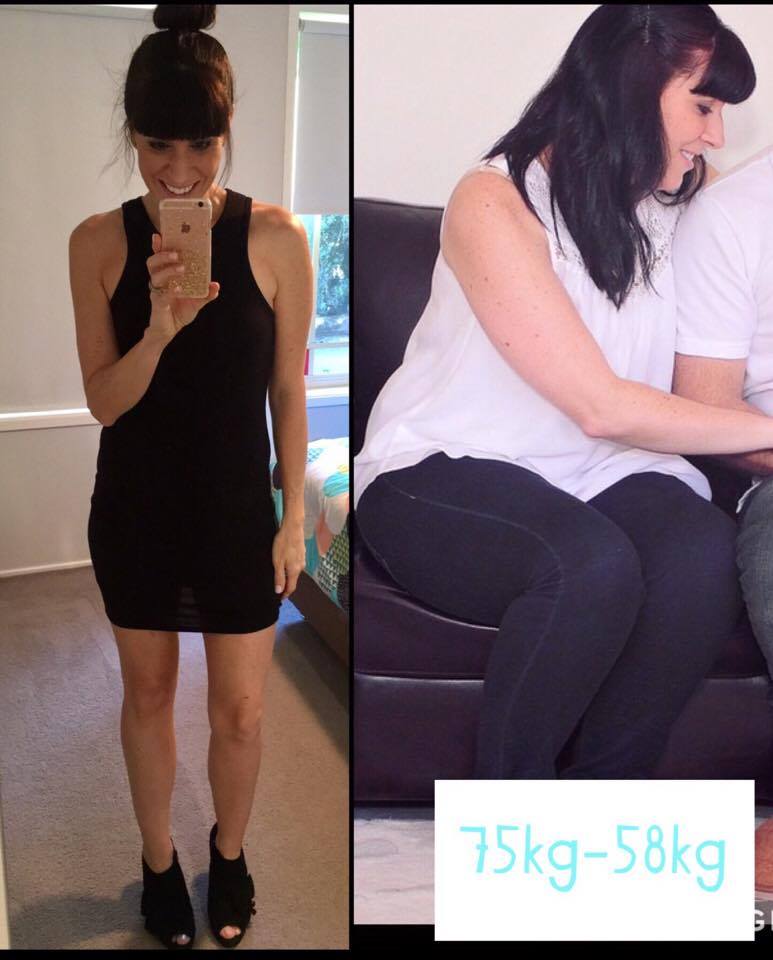 Image Source: Supplied
Leah says, "I currently weigh 58kgs* and I am 169cm tall.
"I started my Healthy Mummy Journey at 75kgs*. My first 15kgs* were lost in the first 6 months of completing the challenges, exclusively following the 28 Day meal plans and exercises."
Accessible Fitness
Leah says, "The Healthy Mummy made health and fitness accessible, fuss-free and easy for me to get my head around. I quickly realised that working out at home is realistic, achievable, affordable and most importantly completely sustainable. 
"You also don't need lots of equipment or lots of free time. The Healthy Mummy enables you to fit meal planning and exercise in with our already busy lives, and produce amazing results while doing so.
"I don't have a set routine with exercising and that's another thing I love about The Healthy Mummy. I can exercise when I want, wherever I want.
"I love doing the 28 Day Weight Loss Challenge exercises in my lounge room, in the backyard with my boys, even at the park!! The exercises are flexible and only take me 20 minutes a day. My favourite exercises are planks, squats and kettle bell swings. I try and do these everyday plus run at least 3 times per week."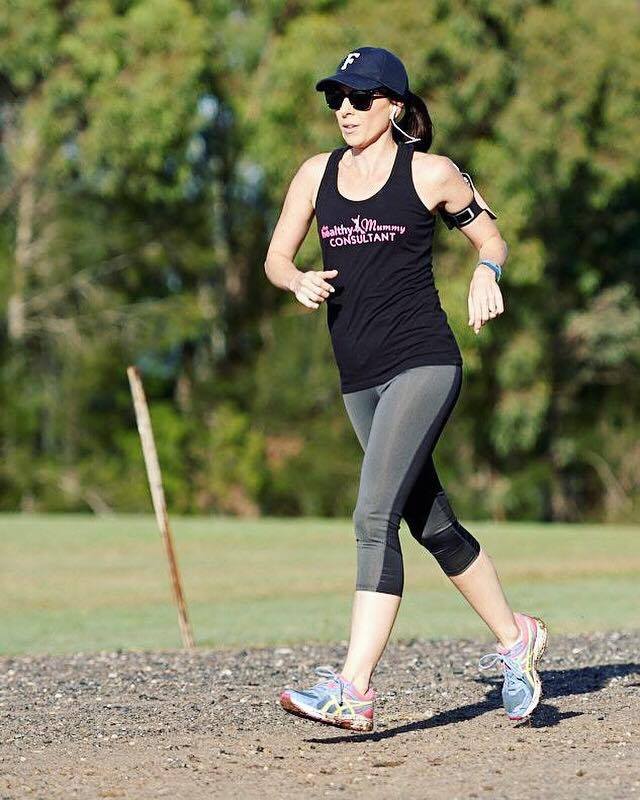 Image Source: Supplied (One of Leah's Park Runs)
Food, Glorious Food!
Leah says, "I absolutely love what The Healthy Mummy has taught me about food.
"When I began the Challenges, I quickly learnt that I had been eating way too much and completely the wrong things.
"The biggest changes I made were making my portion sizes smaller and cutting out refined sugars. The meals are absolutely delicious, easy to make and the choice of meals is endless."
Some of Leah's favourite meals and snacks are: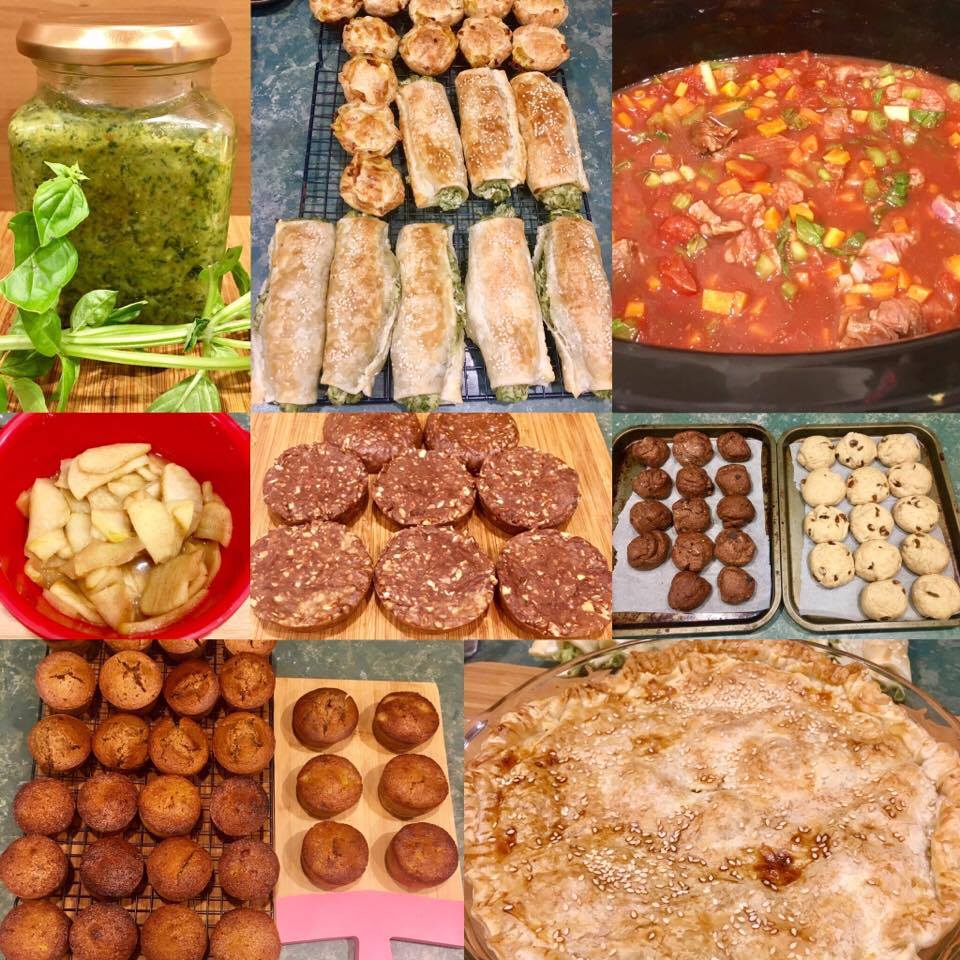 Image Source: Supplied (Leah's Healthy Mummy Creations!)
Leah says, "I also love Healthy Mummy smoothies and the Banana and Mint smoothie from the new 3 Day Cleanse is an absolute favourite of mine. I have two smoothies most days."
The Healthy Mummy App
Leah says, "I use The Healthy Mummy app every single day. My favourite part of the app is being able to look through the thousands of amazing recipes in the Challenge Hub. There are so many options that my list of favourites keeps growing and growing!
"My family and friends have 100% supported me on my healthy mummy journey. My husband LOVES all of the food I make and now has his favourite Healthy Mummy meals and snacks too!
"My 4 year old loves when my Healthy Mummy deliveries arrive and he loves that I am a healthy mummy. The Healthy Mummy allows your journey to include your family in every way. How amazing is that?
"I've been a healthy mummy for 2 years. I now know that 'healthy' doesn't have to be flawless. There are so many different versions of healthy that it's impossible to get it perfectly right.
"It is what you make it, want it, or believe it to be."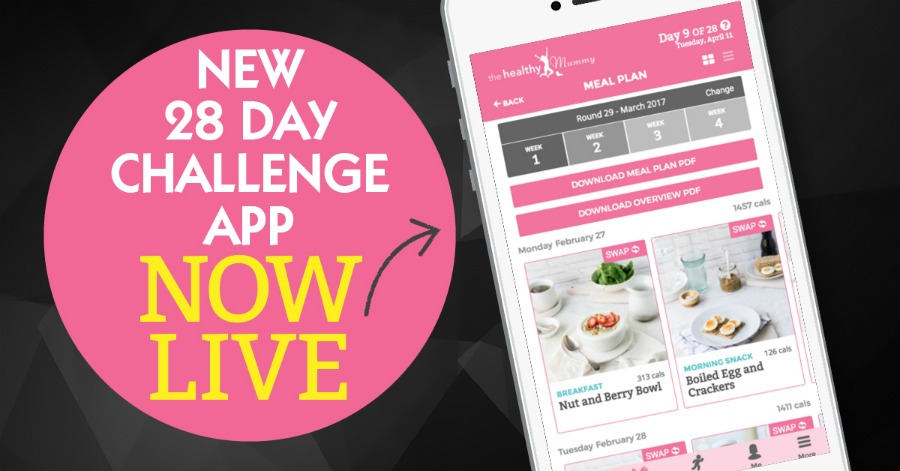 Be sure to download the NEW Healthy Mummy App to get access to all of the amazing new features!
Finding Your Healthy Balance
Leah says, "I think it is important to find your own healthy balance and then you will find happiness. I am strong, happy and healthy because of The Healthy Mummy and you can be too.
"I have a new found confidence and I am so proud of what I have achieved. Enjoy your journey because believe me, it's worth it."
Check out Leah's Top 3 Tips to stay on top of the Challenge this month:
1. Consistency is the key!
Leah says, "Doing a little bit each day really pays off."
2. Meal prep
Leah says, "Knowing what to eat, how much to eat, when to eat and then preparing your meals is one of the most important aspects of achieving a healthy lifestyle. Planning meals helps you to manage your time better and, importantly, it eliminates unnecessary snacking and last minute dinner time stress."
3. Set small achievable goals, every single day
Leah says, "Don't focus on changing your life, or changing your body for that holiday in 6 months time. The most possible results won't come quick enough to keep you motivated. You need to set yourself up for immediate success, success that you can feel proud of every day."
You can find Leah and get some one on one advice or some extra motivation in our Healthy Mummy Community groups.
Regain Body Confidence With Our Easy Workouts Made For Busy Mums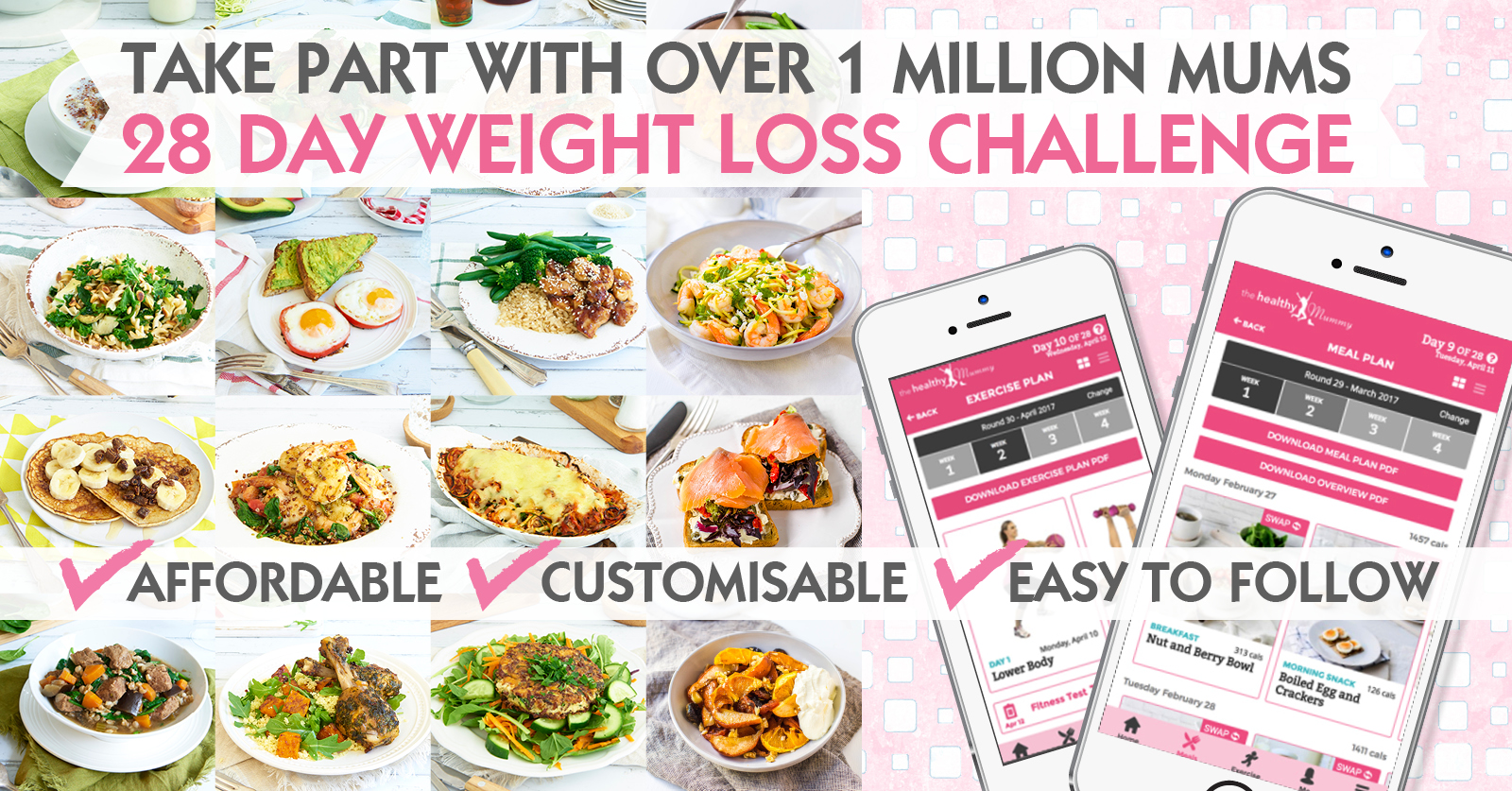 Want to shift your baby weight but feel like you have NO TIME in your day to exercise and eat healthily? That's where The Healthy Mummy's 28 Day Weight Loss Challenge can help.
Here's what our Challenge entails:
28 days of at home exercise routines (no gym needed) – with video instruction
Customisable and breastfeeding friendly meal plans
Time-efficient exercises for busy mums – under 30 mins
Challenge combines Pilates exercises with interval and circuit training (HIIT)
Suitable for basic to advanced fitness levels.
Home to thousands of EASY-TO-MAKE recipes.
To find out more on the 28 Day Weight Loss Challenge.