Mum Delivers 4.5Kg Baby In Her Bathroom Unexpectedly And Unassisted!
After welcoming her first child only 18 months ago, the experience of labour and delivery was still quite fresh in Phoebe Wood's mind. However, the birth of her second child certainly didn't go to plan!
Phoebe shares her amazing birth story with The Healthy Mummy which she admits, "was way more dramatic and drug free than the hospital birth I was expecting!"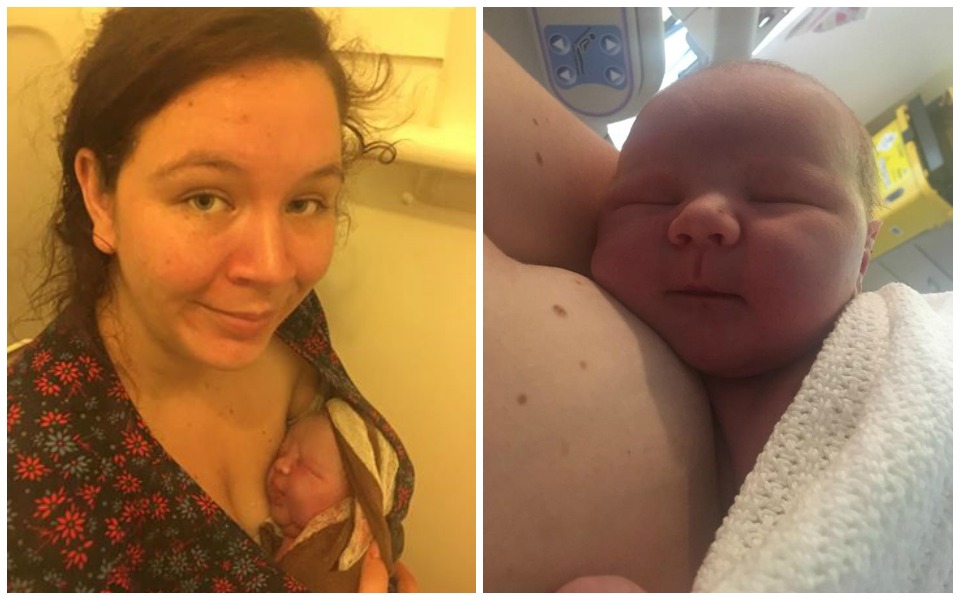 Back Ache To Baby In 60 Minutes
At 3:00am on January 25, a heavily pregnant Phoebe woke up with a mild back ache. As she headed to the toilet, she got an inkling that the pain could be a contraction and decided to time the pain.
With mild contractions only five minutes apart, Phoebe assumed she had plenty of time to prepare for her second child's arrival.
"My first labour with my son Isaac started with my waters breaking so I didn't need to really ask 'is this it?," Phoebe tells The Healthy Mummy.
However, her second son, Elijah, had different plans.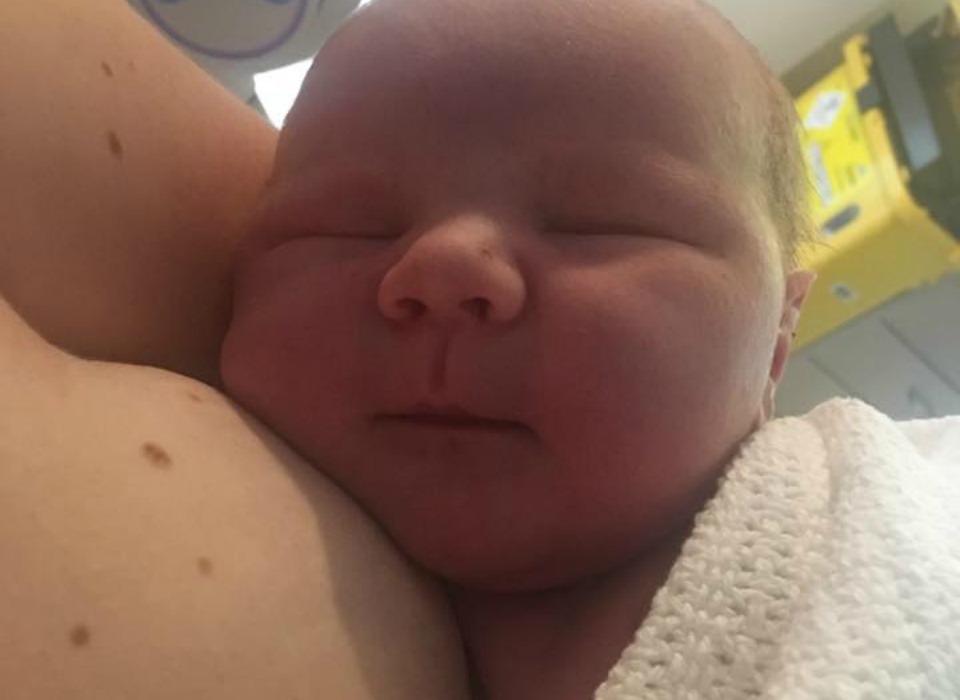 A Cuddle From Her Toddler Causes Phoebe's Waters To Break
At 3:30am, Pheobe woke her partner, asking him to make her toast.
"As we were chatting about how long today is going to be, our conversation woke up Isaac, who came charging out and dived onto my lap, mid contraction, causing my waters to break."
Still only experiencing mild pain, Phoebe denied Panadol and attempted to get hold of her extended family to watch Isaac as they made the leisurely drive to the hospital. As Phoebe double checked her hospital bag, she felt another contraction, which turned into extreme pain within seconds.
"At first all I could think about was 'oh my gosh, my neighbours will hate me!'", Phoebe explains. "I didn't stay on that thought for too long though, since I realised I could feel his head coming out."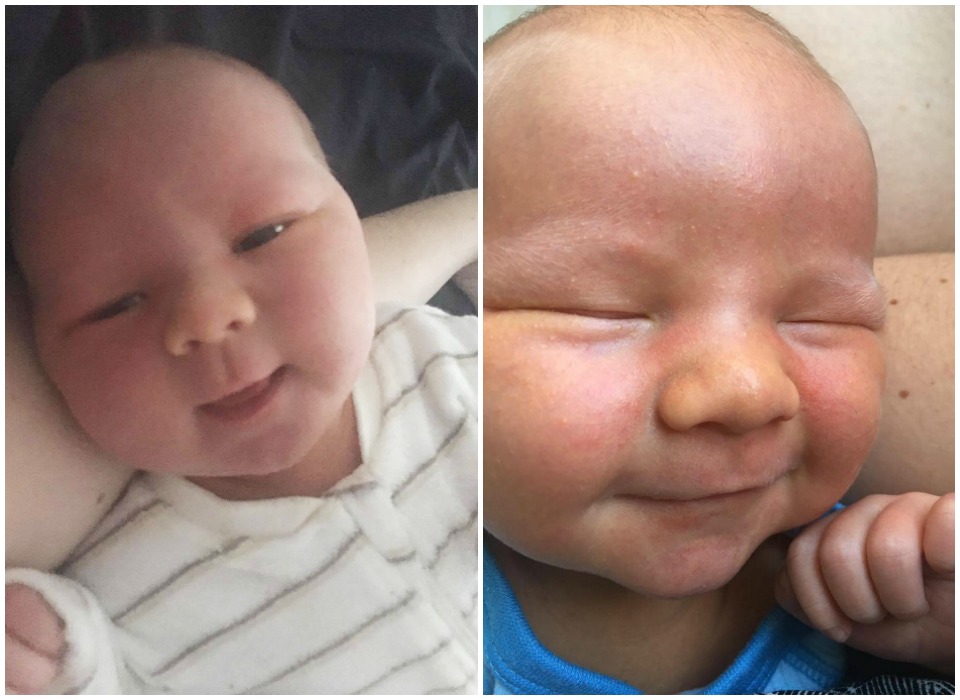 "By The Time [My Fiancé] Got To The Bathroom, I Was Holding A Baby"
At 4:10am, Elijah Mitchell made his grand entrance with Phoebe delivering her own son, unassisted and in the middle of her bathroom.
Phoebe's partner thought he heard cries coming from the bathroom so headed in to see what had happened.
"My poor fiancé had me go from turning down pain killers [and making me toast], to having me scream for an ambulance all within a couple of minutes." 
The paramedics arrived shortly after, expecting to arrive at a scene of a planned home birth with the adequate support staff. However, instead, they discovered a stunned new father and a confused toddler at the entrance of the bathroom.
Toddler Meets His Baby Brother: "Mummy, Who Is It?"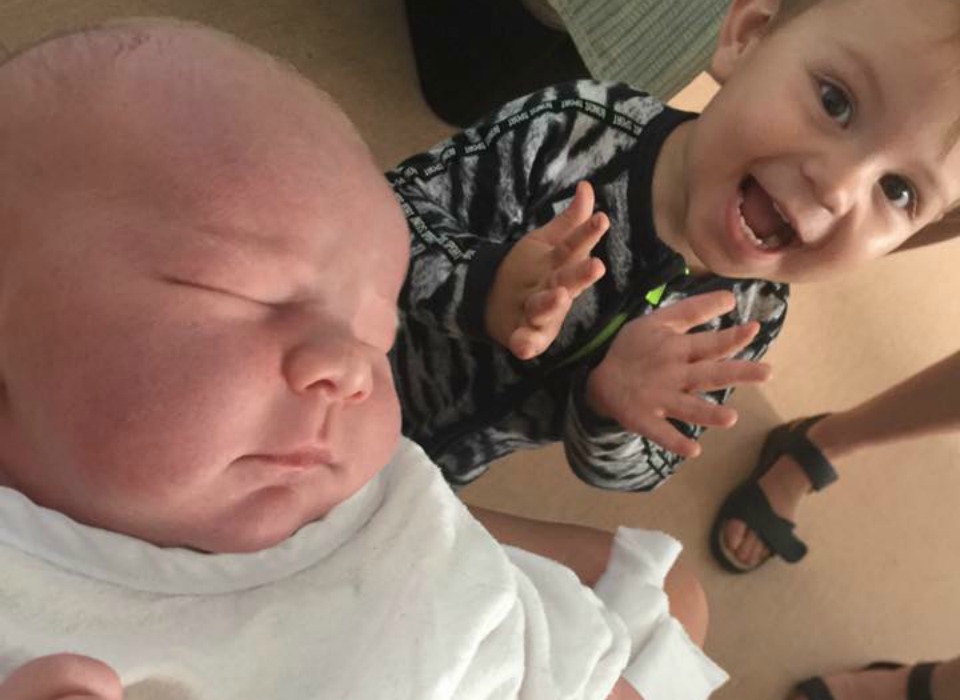 As the ambulance staff performed the post-birth routine, Phoebe tells us, "Isaac stood in the doorway applauding them every time they did anything, and pointing at the baby, asking 'Who is it?'."
Phoebe and Elijah were checked over at the hospital before returning home later that day. Baby Elijah weighed four and a half kilos (9lbs 9oz) and was 54cm long, and, despite the unusual circumstances surrounding their first encounter, baby Elijah and big brother Isaac are already the best of mates.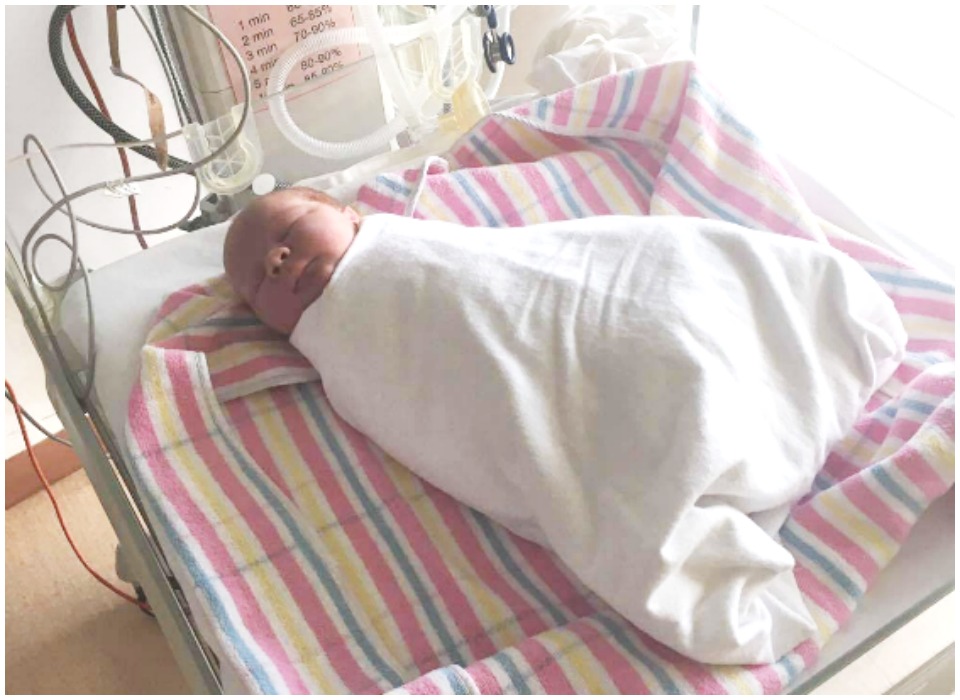 "Isaac is just obsessed with him," Phoebe admits. "He wants to hold his hand all the time. Every time I change Elijah's nappy I end up with Isaac handing me his baby doll to change as well." 
Just incredible! A massive congratulations to the Wood family on the arrival of baby Elijah. And a special shout out to Phoebe for not only letting us share her story, but for proving that mums really can take on anything, even delivering their own baby!
Have your own birth story to share? Send us a message via Facebook or to [email protected] We would love to hear from you!

Did you know that the Healthy Mummy has a specially formulated pregnancy smoothie to help support a healthy pregnancy?
Pregnant women need additional calories and nutrients in pregnancy and our Pregnancy Smoothie and Eating & Exercise Book have been specially formulated to help women reach these additional calorie and nutrient needs.
The Healthy Mummy Pregnancy Smoothie is designed to complement, not replace, your prenatal vitamin intake. Our nutritionists ensured that the vitamins and minerals in the smoothie are at a low level so there is no risk of doubling up on any pregnancy vitamins.
It is ideal as a high-protein, high-calcium snack in pregnancy. You can download the Pregnancy Smoothie Label here.