Many of us have been lured in by crazy weight loss diets for 'quick fixes'. And sure, while some of us may see a quick drop in weight while following a soup-only diet or some sort of liquid detox – the reality is – when we come off these plans – the weight just piles back on.
This is something Jade is all too familiar with.
This is Jade's story and how she was able to lose 17 kilograms AFTER ditching fad diets for good.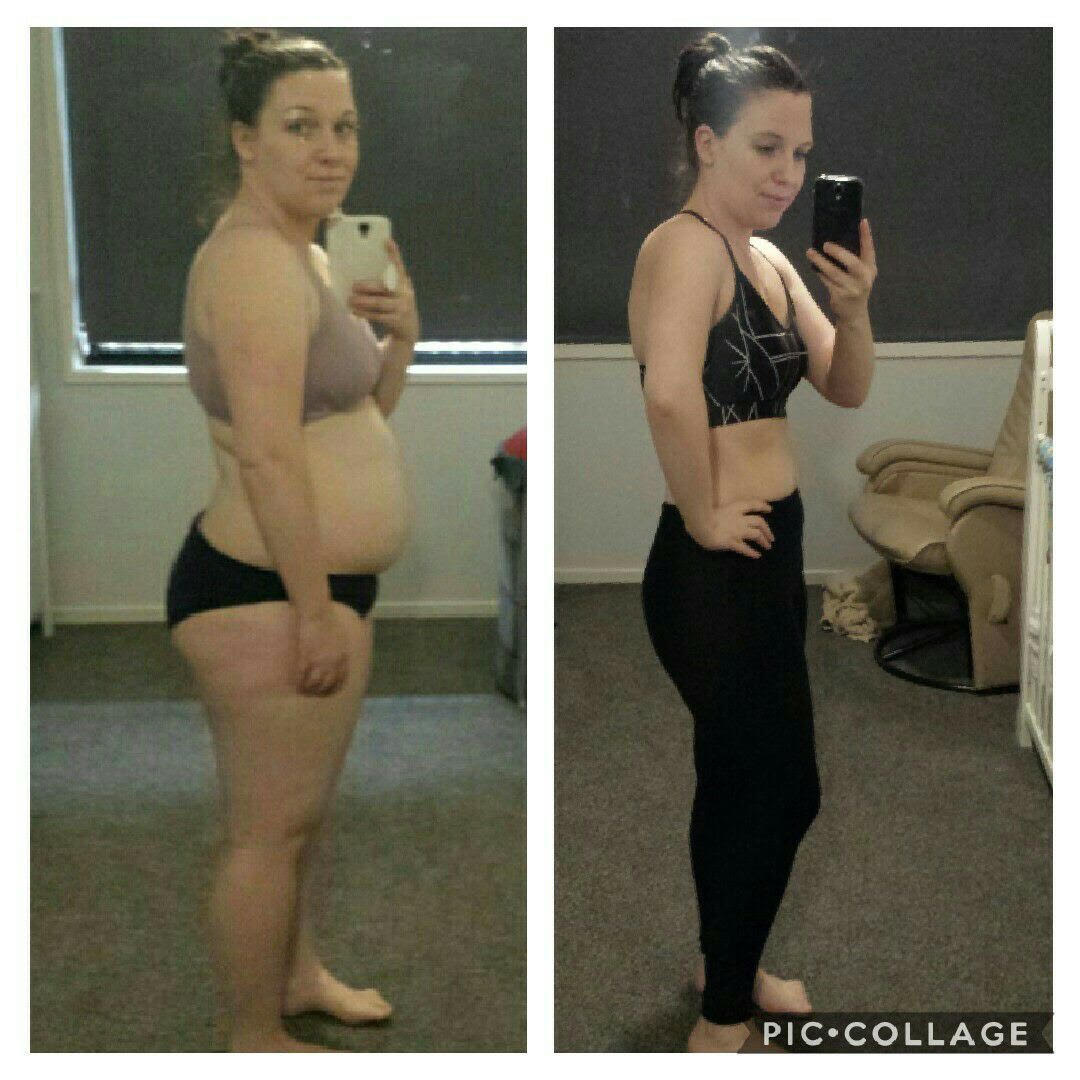 How this mum ditched fad diets and LOST 17 kilograms
Jade says she has been on a 'diet' since she was in high school. "15 years of dieting is absolutely exhausting," she says. "I have tried fad diets, weight loss supplements and food delivery services and nothing worked."

About six years ago, Jade's loving and supportive partner proposed to her. When the couple eventually set their wedding date – Jade says she was left with 9 months to lose weight.
Jade did lose 15kgs in this timeframe. However, she admits it was in the most destructive and unhealthy way possible.
"I decided to limit my calories to 1,000 a day and go to the gym every morning before work.
"Even so, my weight plateaued at 68kgs and it would not budge further."
Crash diet taking a toll
Jade says when she lost the weight, she was not happy or healthy. Her skin broke out in rashes as a result of the stress. She felt constantly angry (which she would often blame her partner for) and tired.
"We were lucky enough to go on a 18 night cruise for our honeymoon," says Jade. "And as I am sure, you guessed it, I gained back all of my weight plus some."
Welcoming gorgeous little babies into the world
Not too long after the wedding, Jade fell pregnant with her first child. Two years later baby number two came along.
3 months after the birth of her second baby, she decided to start thinking about losing the weight again.
"I was excited because I finally felt like my body was mine (and didn't have a baby in it) and I was ready to do something for myself," Jade reveals.
However Jade says she hated the thought of going back to those fad diets. She loved food and hated limiting herself to just 1,000 calories a day. "I'm sure my family didn't enjoy it either," she admits.
A friend introduced Jade to The Healthy Mummy
"Lucky enough, a beautiful friend of mine had just lost 15kgs with The Healthy Mummy. 
"She explained the 28 Day Weight Loss Challenges to me and showed me The Healthy Mummy Smoothies. I was quite skeptical at first. It all seemed a bit too hard and I hate diet shakes."
Jade eventually took the plunge – and signed up the the 28 Day Weight Loss Challenges and ordered her first smoothie tub.
Jade says, "…My life has completely changed since that day. 9 months have passed and I have lost 17kgs. Now weighing 66kgs (less than my wedding day)!"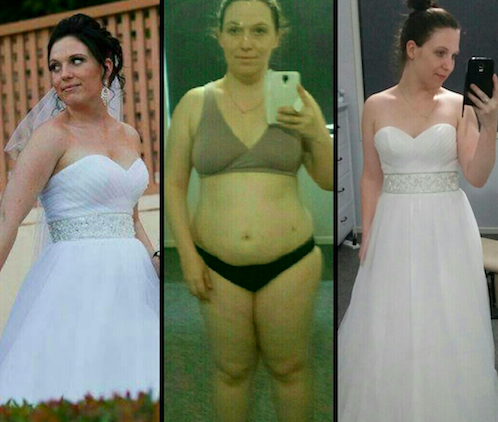 Jade says she has gone from a size 14/16 to a 8/10 by simply following "…the amazing Challenges and drinking the smoothies."
The best part about The Healthy Mummy
And, according to Jade, the best part about the Challenges is that she never feels hungry!
"The food is absolutely delicious. I am happy and healthy."
Jade says her first impression of The Healthy Mummy was wrong. The 28 Day Weight Loss Challenges have taught her how to meal plan and prep which equals to less time thinking about what to eat and cooking.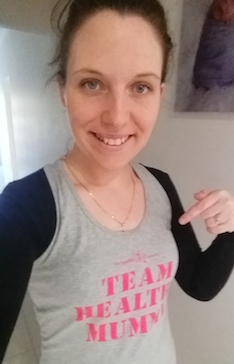 "I finally understand how my body works and know it needs fuel to work efficiently. 
"Thank you Healthy Mummy. You have truly changed my life."
More on the 28 Day Weight Loss Challenges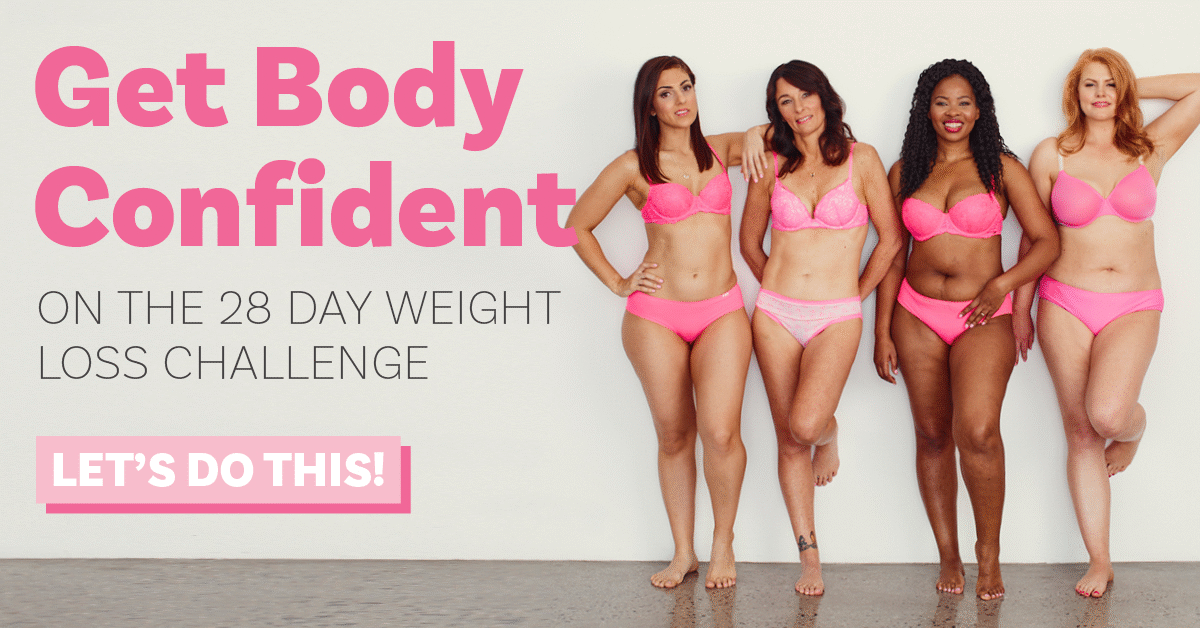 That's what makes the 28 Day Weight Loss Challenges different from other weight loss programs.
We are don't offer mums ridiculous weight loss program and products. Rather, we provide the tools and education for mums to make healthier food choices, encourage them to make meals from home inspired by our delicious recipes and promote sustainable weight loss and maintenance.
Our 28 Day Weight Loss Challenge in particular is about helping you become the healthiest possible YOU!
Our 28 Day Weight Loss Challenge includes: 
28 days of at home exercise routines (no gym needed) – with video instruction
Customisable and breastfeeding friendly meal plans
Time-efficient exercises for busy mums – under 30 mins
Challenge combines Pilates exercises with interval and circuit training (HIIT)
Suitable for basic to advanced fitness levels
Home to thousands of EASY-TO-MAKE recipes!
To find out more on the 28 Day Weight Loss Challenge click here.