Mum donates nearly 150 litres of breastmilk to help others after losing daughter
A grieving mum has continued to pump her breast milk to donate it to other babies following the death of her daughter at three days old.
Trigger warning: This content may cause some readers distress
A grieving mum has continued to pump her breast milk to donate it to other babies.
Stephanie Surrey donated 5,000 ounces (nearly 150 litres) of her breast milk following the death of her daughter Marion, three days after birth.
"We felt like we honoured her name by donating that milk to help hundreds of other families, doing our part to try to make sure that no baby gets left behind," Stephanie and her husband Adam tell The Healthy Mummy.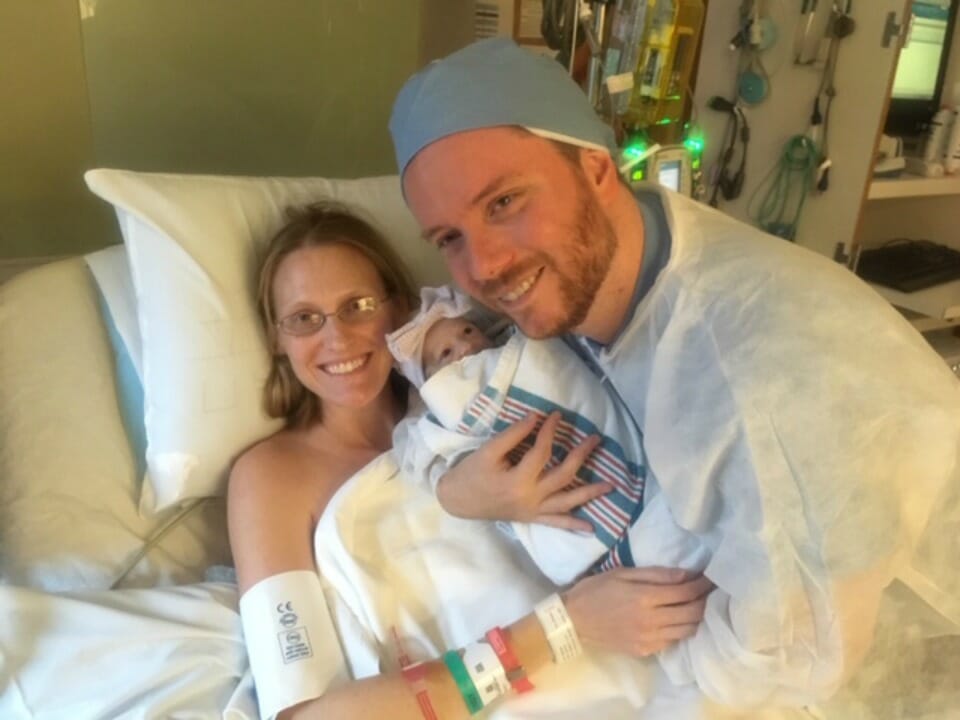 Mum donates over 5,000 ounces of breastmilk after losing her daughter
Stephanie tells The Healthy Mummy that at her first ultrasound at 10 weeks while she was pregnant with Marion everything looked good, but then at the next scan doctors delivered some devastating news.
"At our 20-week ultrasound, the technician noticed a lung difference called a CPAM (congenital pulmonary airways malformation)," she says. 
"Basically, where her right lung should have been, there was a semi-solid tumour there instead. It also appeared that the mass was pushing her heart farther to the left than typical.  A fetal echo-cardiogram was scheduled for the following week. 
"At this scan, the technicians noticed extreme heart differences as well, similar to HLHS, but somewhat more complicated."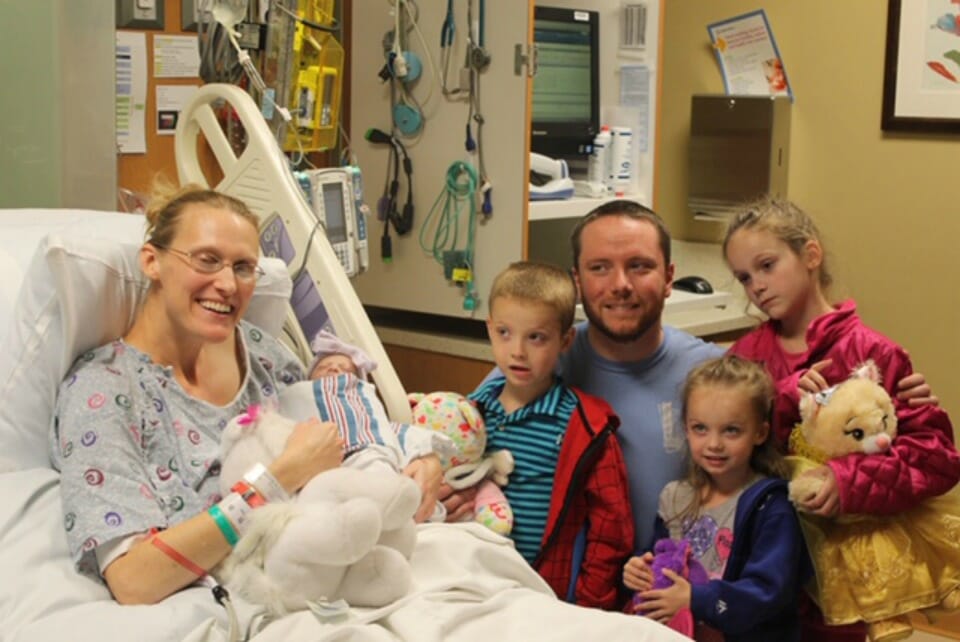 The Kansas-based couple were told that their daughter had a complex heart and that her chances of survival were minimal. Marion was born on October 10th, 2017. 
How Marion's short life is benefitting others
"We were able to bring her home from the hospital to spend her last hours in our home with her brother and sisters," says Adam.
"She passed away peacefully in her mother's arms beneath a starlit sky on October 13th. All she ever knew was love."
After this, Stephanie and Adam began exploring ways that Marion's short life could be a benefit for others.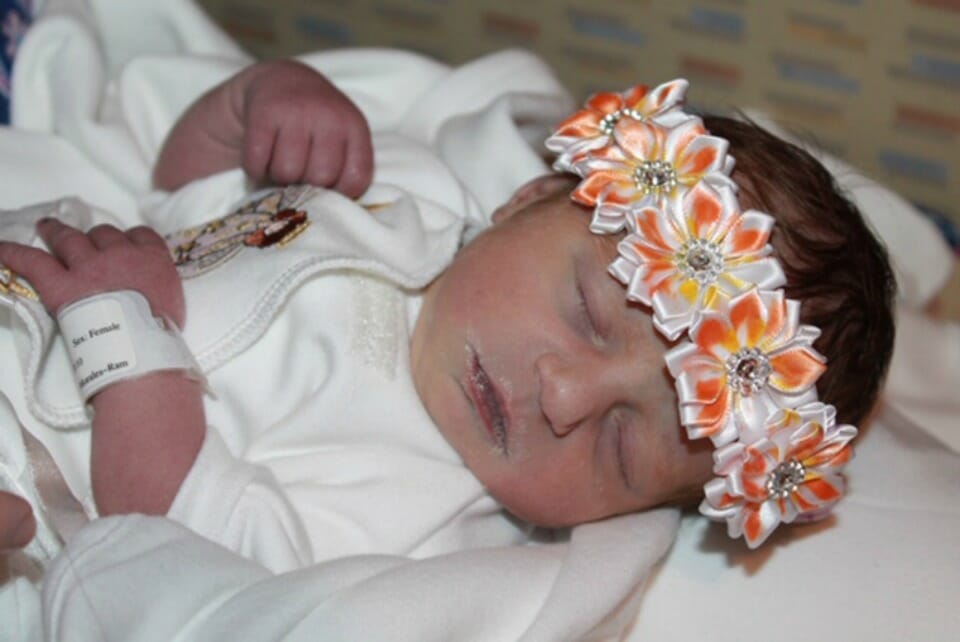 "We'd heard of other families who had lost newborns pursuing organ donation, but we were told that babies had to weigh over 12 pounds in order for their organs to be viable for donation," says Adam. 
"The only tissues newborns could donate were heart valves, but Marion's were not functioning properly.  This led Stephanie to think about other ways to give back, and to the idea of pumping and donating her breast milk."
Fortunately, the pair lives near a milk bank, and for over nine months until her milk dried up, Stephanie pumped milk for donation.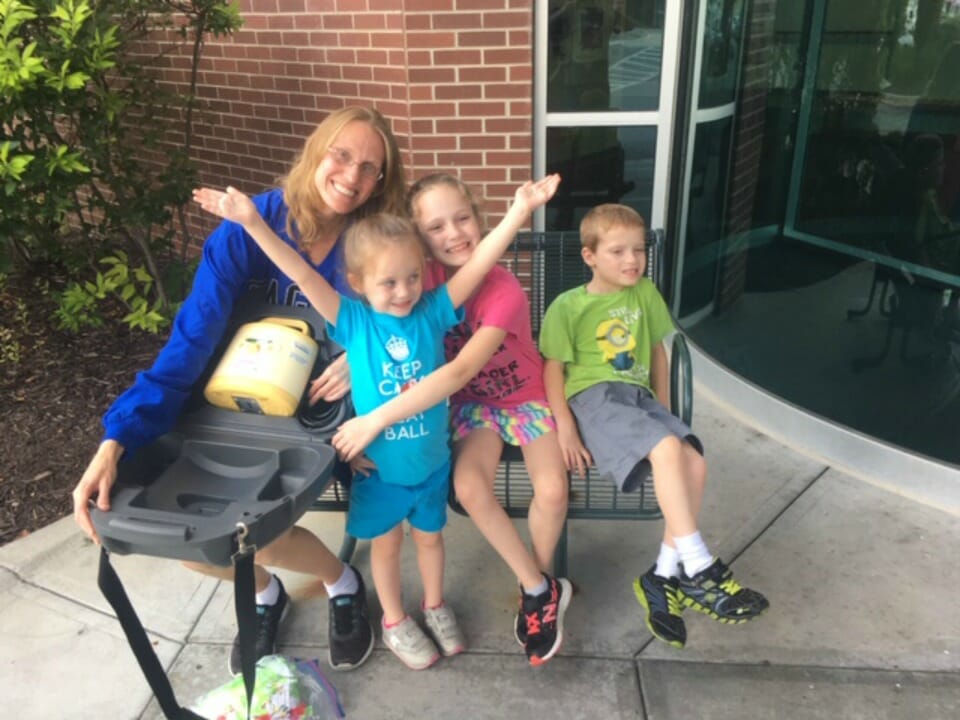 "Stephanie always said she wanted to pump for as long she could. She viewed it as a blessing and a privilege to help other babies," says Adam.
"She felt that it was part of Marion's journey here to enrich the lives of others and she felt like she helped Marion fulfil that purpose by donating her milk. 
"At first Stephanie was pumping 10 times a day, and producing 20-25 ounces each day.  Every month or so she would drop a pump session, and by May she was closer to four to five sessions each day.  We would freeze her milk and drop it off when our freezer would start feeling too full."
In total, Stephanie pumped and donated over 5,000 ounces of breast milk. Over 3,000 went to the milk bank at St. Luke's in Kansas, where her milk was processed and distributed to NICUs.  The remainder went to a local family we found who had a son who was struggling to gain weight and could only take dairy-free breast milk, which is what we had.
Adam says that the experience of pumping and donating breastmilk was healing for both of them.
"Though I didn't actually do any of the hard work, I did wash pump parts any time I was home from work, helped out with caring for our three kids (7, 6, and 4), and tried to help out with whatever chores I could around the house," he adds.
"Despite the fact that we did lose a child in what some would view a heartbreaking way, we have come closer together through the experience, and I believe that pumping is a big part of that.  It helped us to feel as though her life, which definitely changed ours, was changing the lives of others in big, meaningful ways as well."
What a beautiful thing to do at such a tragic time. Thank you so much for sharing your incredible story with us, Adam and Stephanie.
Inspiring mum donates 4,500ml of her breastmilk
Mum donates 100 litres of breastmilk after baby died
If you're a new mum who would like to connect with other new mums about all things baby health, losing the baby weight, becoming active after baby and staying on top of your health – be sure to check out our NEW MUMS FACEBOOK SUPPORT GROUP.
The Healthy Mummy has multiple private and JUDGEMENT-FREE groups you can access (for free) and exchange tips, tricks and experiences with other new mums.