Sticking to a healthy eating plan and squeezing in daily exercise can sometimes be tricky. Especially when you are an incredibly busy mum, and feel like you have a million and one other things to do. 
But don't stress ladies. Rest assure you can still see amazing weight loss results without being 100 per cent with your diet and exercise regime day in and day out. It's all about the little things and NEVER giving up.
For instance, if you have one not-so-fab dinner meal, just make sure you have a healthy breakfast. If you find yourself picking at one too many chippies at a Sunday BBQ, make a promise to yourself to squeeze in some extra squats on Monday.
Despite losing an incredible 25 kilograms, healthy mummy Vanessa reveals that each month she slips up somewhere with her meal plan or exercise regime. And that's okay. Here's why….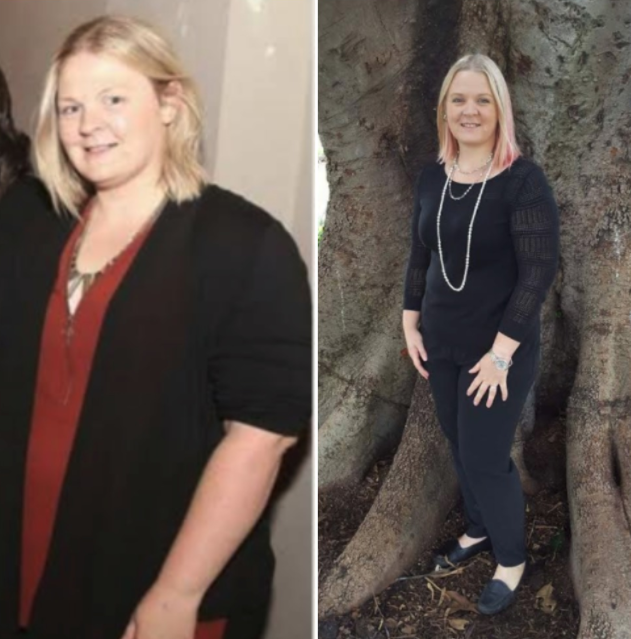 Mum lost 25kgs despite falling off 'the weight loss wagon' every month
Vanessa has been following 28 Day Weight Loss Challenge now since the beginning of last year.
"Since the very start of my Healthy Mummy journey back in January 2016, I set goals for the month," she says. 
"I would have small achievable goals of losing 3kg, exercising everyday, drinking three litres of water and not eat any chocolate."
While Vanessa has always had good intentions to stick to her goals, sometimes, life just got in the way.
"And while I always had good intentions to stick to my goals, in all honesty, I haven't had one month in all of that time that I have actually stuck to everything I promised 100 per cent."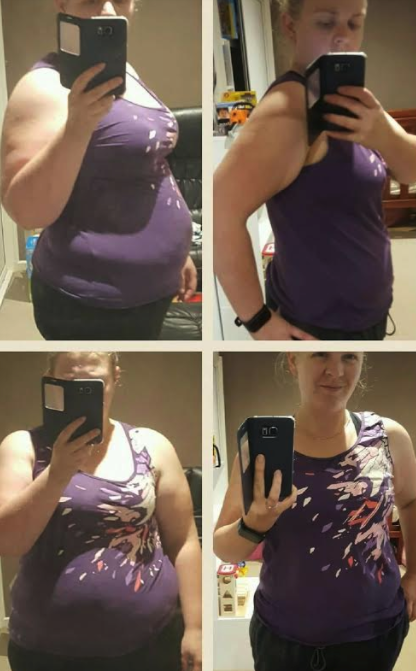 You don't have to be perfect to see results 
Despite not following her goals and plans to a tee, this inspiring mum has still managed to lose an awesome 25 kilograms while following the 28 Day Weight Loss Challenge and sipping on Healthy Mummy Smoothies. 
How the weeks roll out
"I start off strong in week one. My willpower is high and everything seems on track, then the weekend hits. I end up maybe going to a birthday party and eating something I shouldn't," reveals Vanessa. 
"Then I end up having more of the bad stuff than I anticipated.
"Or it could be the wine – I have one or two. By Sunday night, I'm feeling bloated and guilty."
Making up for the weekend
No matter – Vanessa doesn't let her weekend treats get her down. Instead she makes up for her 'cheeky weekend' by squeezing in some extra exercise and drinking more water.
"By the middle of the week, I feel like I'm back on track and ready to smash it.
"I may have a good weekend and a good third week. But then the weekend hits again – and I may decide to not cook, and we get in takeaway like chicken and chips or noodles," she says.
Here at Healthy Mummy H.Q we believe everything in moderation is fine and dandy. Besides – every now and then – there is nothing better than a little treat.
While Vanessa says she sometimes feels a little blah about her choices, she always promises to train harder or drink more water or stick to her meal plan better the coming week.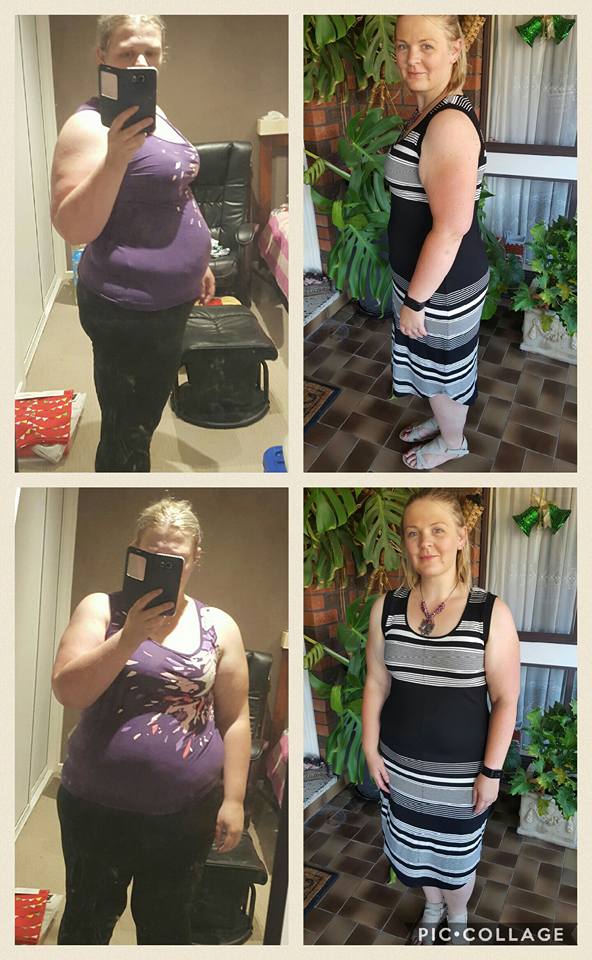 Week 4 of the 28 Day Weight Loss Challenge
Vanessa says she always pushes herself in the last week of the 28 Day Weight Loss Challenge, and feels stronger than ever.
"By the end of the fourth week, I am feeling happy with myself and my progress," she says.
"I still manage to lose the weight and I still push myself. But I am human, I do enjoy myself and I do fall off the weight loss wagon all of the time.
"The problem isn't falling off the wagon, the problem is when you don't get back on it again. The Healthy Mummy has taught me that it is okay to enjoy all kinds of food, as long as it is everything in moderation."

Vanessa says, she doesn't see falling off the wagon as 'failures', rather they help her work harder to get to where she wants to be!
"As long as I stay focused in my long term goals, then I'm always going to be on track.
"This is why I love The Healthy Mummy, because it's not a fad diet, it's a lifestyle change. And I'm not doing it for anyone else but myself," she says.
"I am so pleased that I joined the 28 Day Weight Loss Challenge. Not only has it changed my life, it's given me a brand new one!"
Inspired to join Vanessa on the 28 Day Weight Loss Challenge?
Our Challenge is designed by mums FOR MUMS – to help them reach their goal weight and tackle their health and fitness.
The Challenge is home to customisable meal plans, 24/7 social support and realistic exercises mums can do AT HOME.
Our Challenge entails:
28 days of at home exercise routines (no gym needed) – with video instruction
Customisable and breastfeeding friendly meal plans
Time-efficient exercises for busy mums – under 30 mins
Challenge combines Pilates exercises with interval and circuit training (HIIT)
Suitable for basic to advanced fitness levels.
Home to thousands of EASY-TO-MAKE recipes.
NEXT 28 DAY WEIGHT LOSS CHALLENGE STARTS SOON!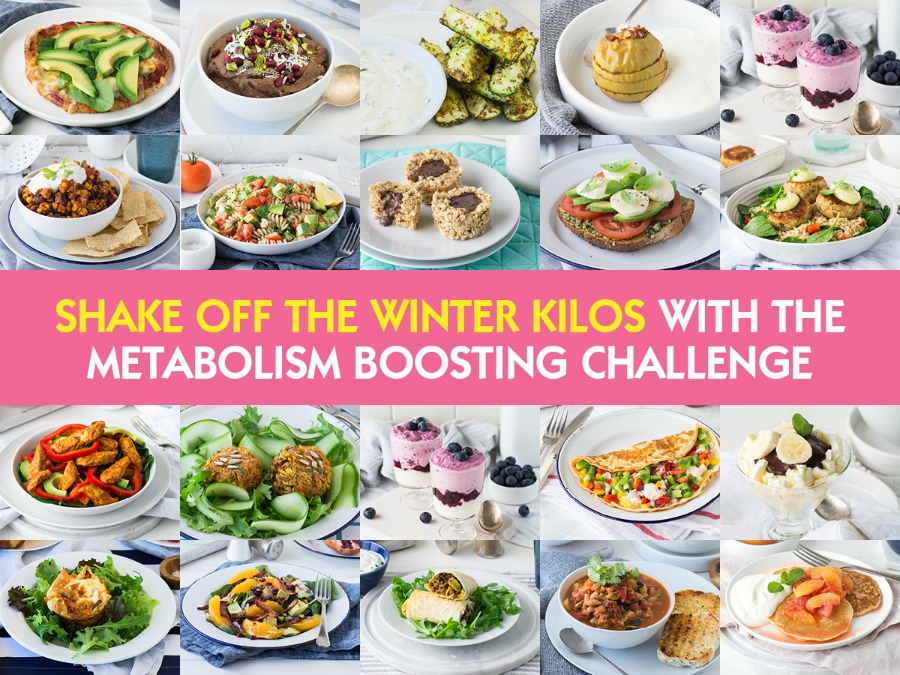 To find out more on the 28 Day Weight Loss Challenge click here.
*Images and references to kilograms lost are as supplied by the individual in the story. The Healthy Mummy assumes information and photographs supplied to be true in nature and is not responsible for any false misrepresentations or claims relating to their programs or products.