Mum Gets Rid Of Her Ovarian Cysts By Losing 17kg
Having PCOS (Polycystic Ovarian Syndrome) can be life changing for so many women, and it can seem like the odds are stacked against you when it comes to weight loss.
One of our inspirational community mums, Libby Butler, has not only managed to lose weight but also reduced her ovarian cysts. Read her story.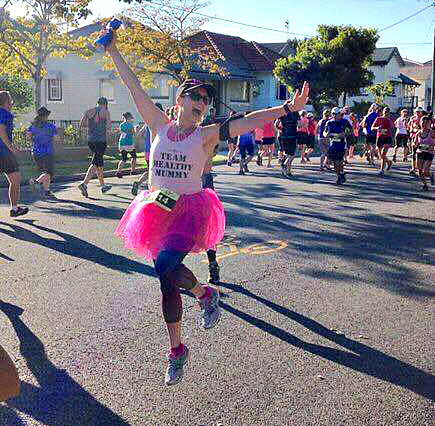 We interviewed Libby to find our a little more about her and exactly how she managed to achieve such amazing results using the Healthy Mummy 28 day weight loss challenges.
Libby Butler's Story
Who's in your family?
I've been married for 7 years and I have 2 beautiful children.  A 6yr old daughter and a 2.5yr old son, who we call the "Destructor".
What was your starting weight?
83kgs.
What was your motivation to lose weight?
Realising just how big I'd got was a shock. I was also depressed, unhappy, moody, tired, unmotivated, and my PCOS symptoms were getting worse and really getting me down.
What was triggered you to make a change?
The Healthy Mummy popped up in my Facebook newsfeed because a friend of mine had liked it, so I checked out the website and decided to take up the special offer they had available on the 28 Day weight loss Challenge!
How did you lose weight?
I bought my first Healthy Mummy smoothie tub a week or two after I signed up.  I was really struggling with breakfast, and couldn't find a meal replacement that was safe for breastfeeding and this seemed to be a good alternative.  It absolutely LOVE them and haven't looked back.
I often use the free recipes from the Healthy Mummy website when I was in between challenges.  They are all so simple and delicious, it's hard to believe I was actually dieting.
I still incorporate website recipes into my meal plans by using the leftovers function with the customising tool.
How long has it taken to reach your goal?
It's taken me 13 months to lose 16.5kg, though the bulk of it I lost in just 9 months.
What's the motivation to stay on track?
My kids, my increased energy levels, my friends and my sister all help me keep motivated.  My skinny jeans always remind me if I've even over-indulged!!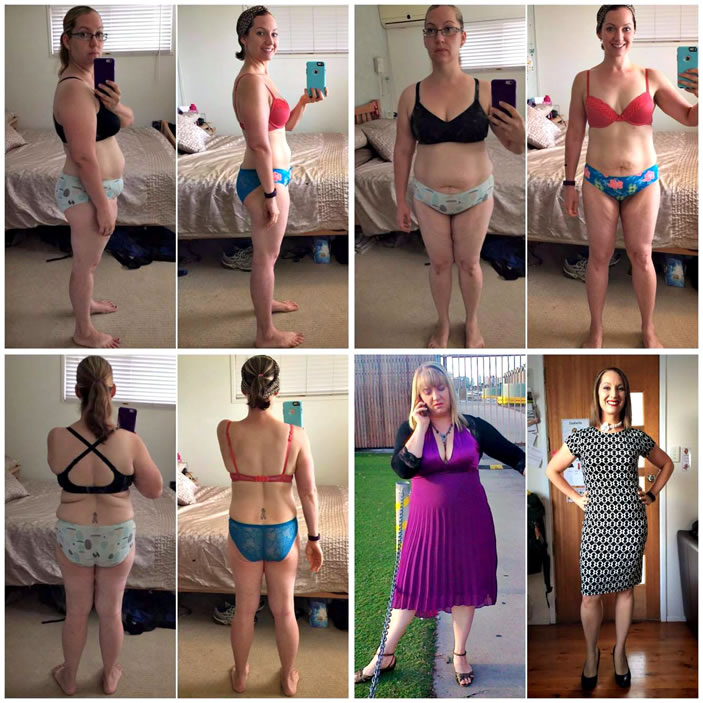 Who are you doing this for and why?
My children and myself. Having been overweight my whole adult life, I've always struggled with self-belief and confidence.
I've found tracking my progress with visuals (measurements, photos, how far/fast I have run), helps remind me of how far I've come and how amazing it feels to have done so well.
As a child, I had quite poor food habits – no fault of my parents. I had no idea about portion control – I used to buy things from the school tuck shop, and swap my healthy food in the school yard!
I want to teach my children about healthy food and balance, so they understand why good food is so important.
"I'm so proud that already my actions have taught my children about healthy foods and balance"
Having PCOS I thought I was forever doomed to be overweight. I'm so excited I've been able to lose all this weight, and reduce my PCOS symptoms – I have next to no cysts now, which my doctor thinks is amazing.
PCOS brings many health risks, including increased risk of diabetes and heart disease, o improving my health, increasing my fitness and decreasing my weight was very important to me.  I want to be around as long as I can for my children.
What has changed in your life since you lost the weight?
My personality has changed – I'm much more enthusiastic, motivated and confident.
My health – My iron levels have improved, I'm no longer tired all the time, and my general health has improved and of course my PCOS has almost disappeared.
My mental health – I'm no longer depressed and moody.
I love exercising and try to find time for it as often as I can – I love running, boxing and dancing around with the kids. We exercise as a family, and love going for bush walks, bike rides and general outdoor activities.
I'm much more organised – I plan, I prep, I bake and I make things for my family I never thought I would! I always ensure there are healthy options available for myself and my family, and we no longer buy take away or convenience foods.
I have breakfast every day and I drink plenty of water! – As well as many other food habits, such as not reaching for food to settle my emotions.
I've made so many new friends through the support group, and have been lucky enough to meet several of them in person!
The Healthy Mummy  is deeply ingrained in my life now, and changed it for the better! xxx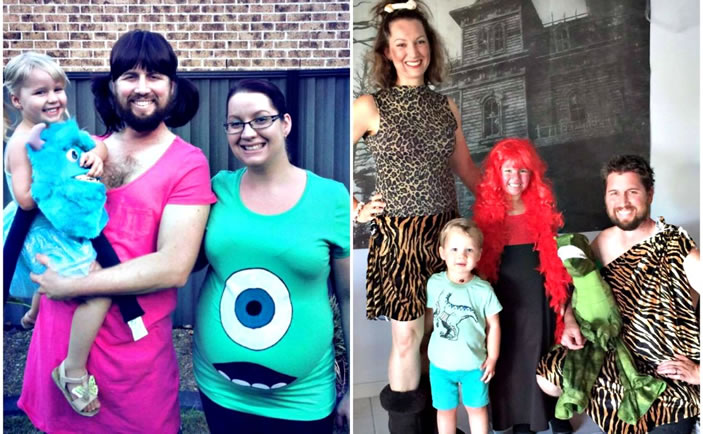 For more inspiring stories from our Healthy Mummy Community, click to see our Real Mums here.