We are so proud of Healthy Mummy member Alexandra Solomon, she's lost 100cms* from her body and went from sitting on the sidelines to confidently stepping into photos.
Alexandra says the 28 Day Weight Loss Challenge helped her lose the weight and she's now happy to be in front of the camera with her daughter.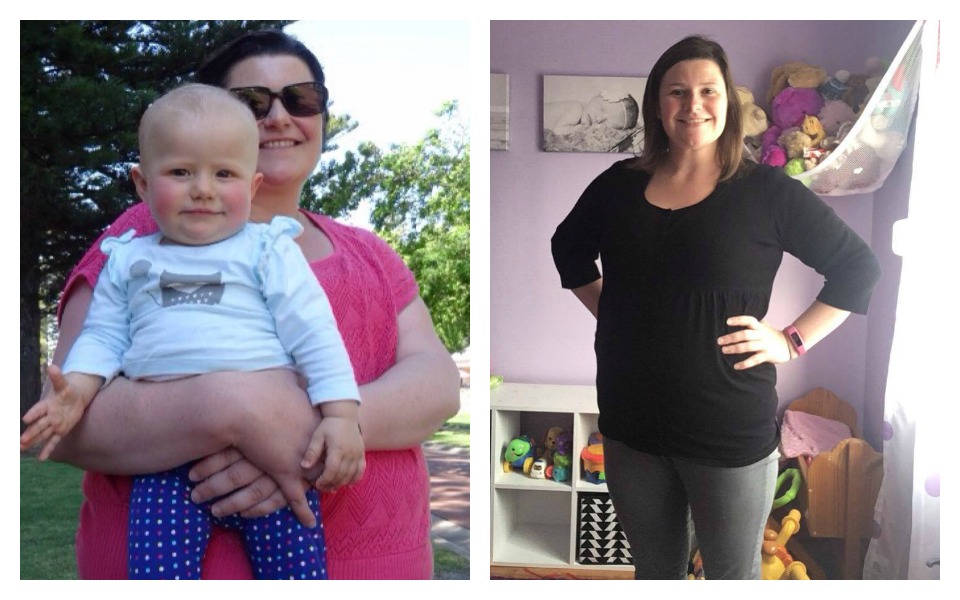 Alex's Weight-Loss Story
The Healthy Mummy Journey Begins
"I first joined The Healthy Mummy after a friend introduced me to The Healthy Mummy Smoothies eight months after the birth of my daughter. My weight had hit over 108kgs* and I felt and looked terrible.
"I didn't succeed at this point as I wanted a quick fix. I tried again two months later, again with no success."
How She Got Her Head In The Game
"Two months later my head was more in the game. This was triggered by some photos I saw of myself on my 30th birthday, looking tired, bloated and generally unhappy.
"What I didn't want is to look back when I was older and regret all the things I had missed out on because of my weight. I wanted to be a healthy mum for my daughter."
Her Winning Strategy
"Beginning with the smoothies, I then signed up to the 28 Day Weight loss Challenge. The Facebook support page was my go-to and I asked many questions.
"I learnt to meal prep and cook healthy meals for my entire family. By completing the challenge, exercising daily and walking everywhere instead of using the car, I saw incredible results."
The Progress
"One day I saw an advert for 100 Days til Summer Motivating Mums and thought I could do this and so entered. I was surprised and elated to see an email a few days later telling me I had been picked!
"In those 100 days I lost 10kgs*! It was an amazing feeling and I was so happy with my progress."
The Pay Off
"Two years into my journey I'm 17kgs* lighter and more than 100cms is gone from my body and I haven't looked back! I've still got a lot of weight to lose, but I know I can do it!"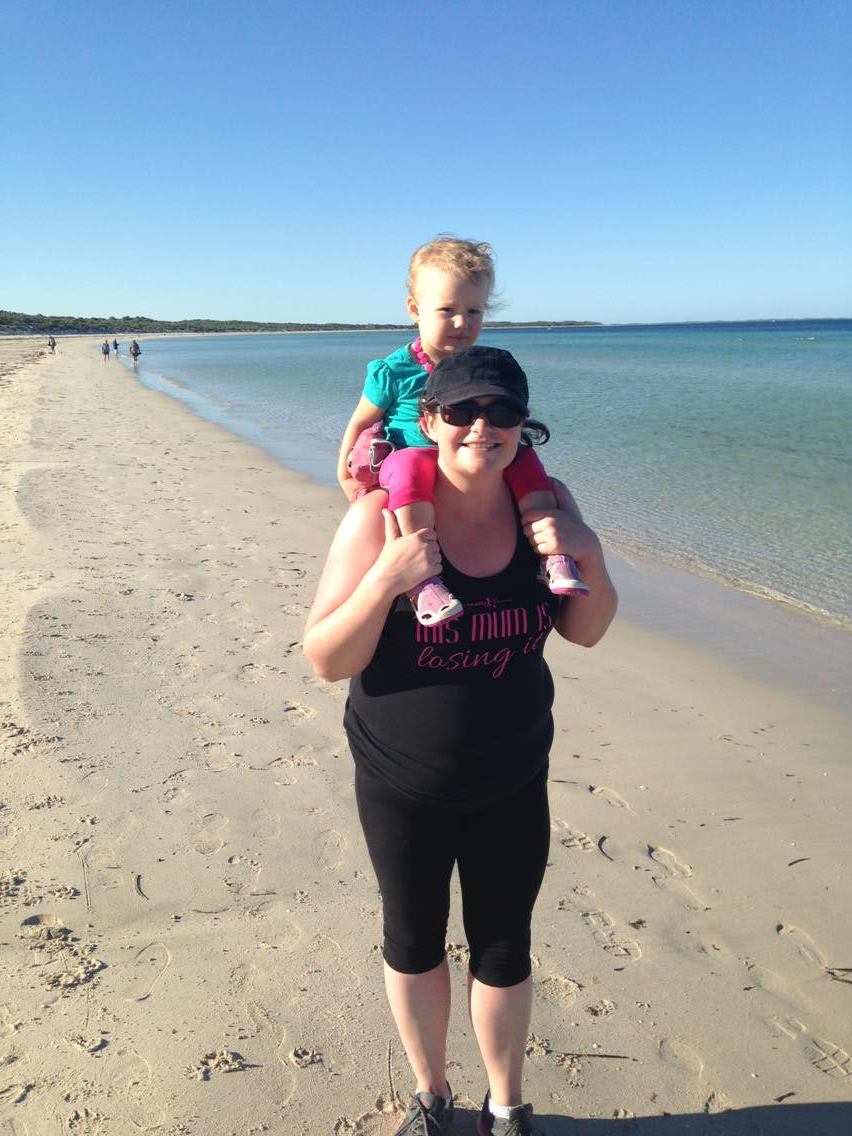 Alexandra says:
"I am such a happier, healthier and more energetic mum now. I enjoy family outings instead of sitting on the sidelines, and I even want to be in photos now!"
And we're super proud of all your hard work Alex and you're an inspiration to us all.
If you need more reasons to get in front of the camera, read this post!
If you want to join Alex, you can sign up to the 28 day weight loss challenge here.  If you need any more motivation then take a look at these inspiring mum weight loss stories.